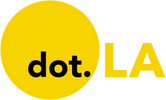 Get in the KNOW  
  on LA Startups & Tech  
X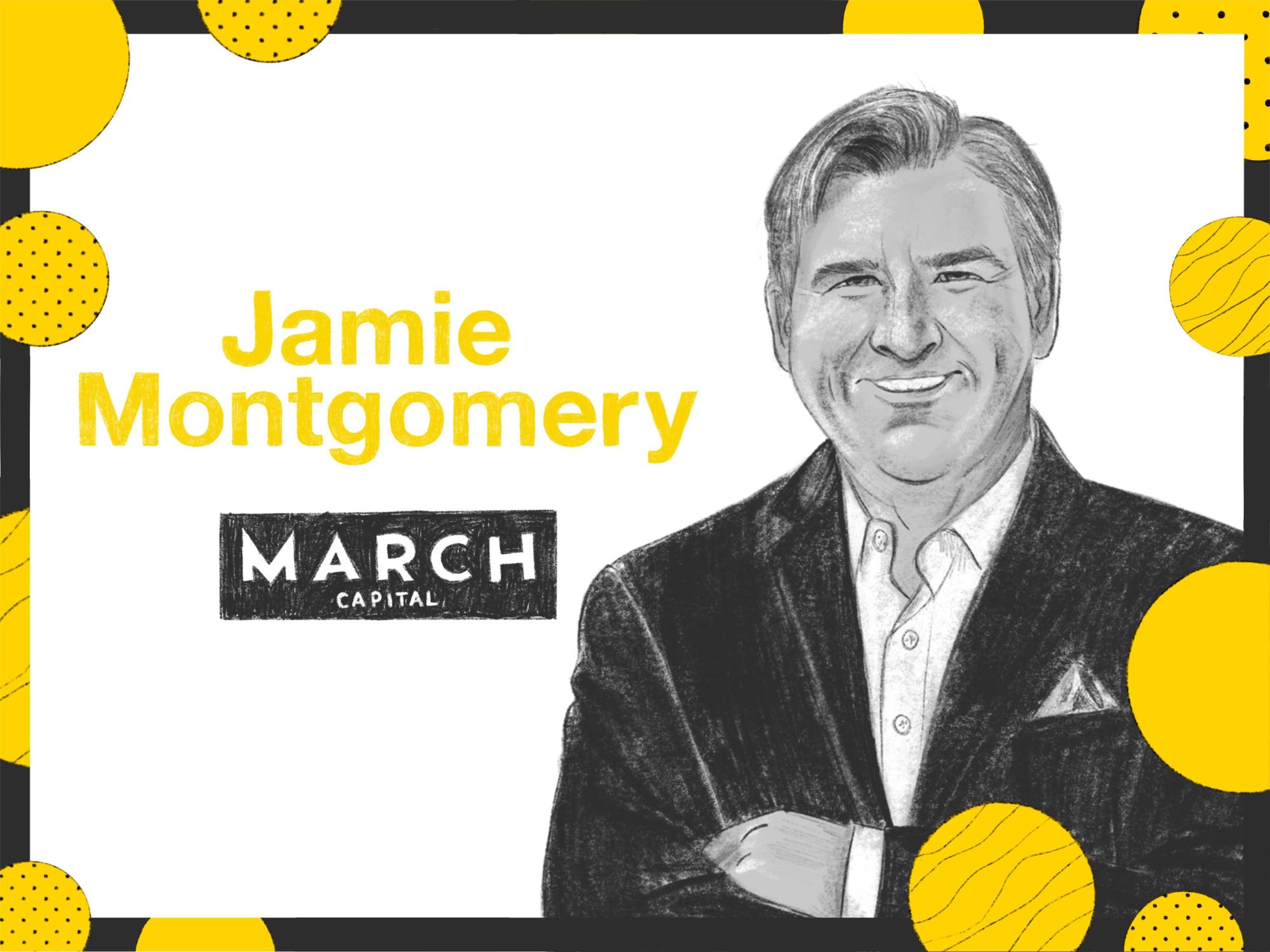 March Capital's Jamie Montgomery on the Intersection of Innovation and Creativity
May 17 2022
When we list the attributes most associated with successful founders, investors, billionaires, and industry leaders, we often think of things like determination, grit, fortitude and even obsessiveness. The winners are the most relentless, the ones who work the hardest, know the most, start the earliest in the morning on four hours of sleep and won't accept no for an answer.
---
While discussing the venture capital world, and his upcoming technology conference in Santa Monica, The Montgomery Summit 2022, March Capital co-founder and Managing Partner Jamie Montgomery doesn't necessarily contradict this formula for success, but adds a new attribute to the mix that's sometimes left out: curiosity.
Montgomery's a believer that there's no one right way to go about things, and no surefire process for success. Sometimes, the best company emerges from not just the best data and team but the most creative approach. "If something isn't clear, invert," Montgomery explained. "Then invert again. Soon the subject becomes clear."
The best investors and leaders have an innate inquisitiveness about the world around them, and seek out opportunities not just based on market trends but genuine observations about problems in desperate need of solutions.
"You sort of have to be a very heuristical thinker," Montgomery said. "Sometimes I find some people I talk to are very smart and interesting, and I think, "That person's very thoughtful. They're going to be a good investor.' Sometimes you meet people and you think 'Well, they come across smart, but they're always preparing what they're going to say in response to what you have to say, they're not really listening.' Being a good investor, you've got to be a good listener. You've got to figure out, what's the signal and what's the noise? Filter out the noise and say 'What's real?'"
Thoughtfulness, attentiveness and curiosity are typically the sort of attributes that we think of as innate, as opposed to skills you can improve via on-the-job training. Montgomery noted, "I always ask entrepreneurs why rather than what. You get a more interesting answer." Reading and research and investigation can help, but innate curiosity remains an essential ingredient in business success.
"I think, to be an investor, not just a VC but an overall investor, one benefits from an incredible amount of reading and knowledge," Montgomery explained. "You have to have a voracious appetite, so it's really a high-level curiosity. Some people have it, some don't."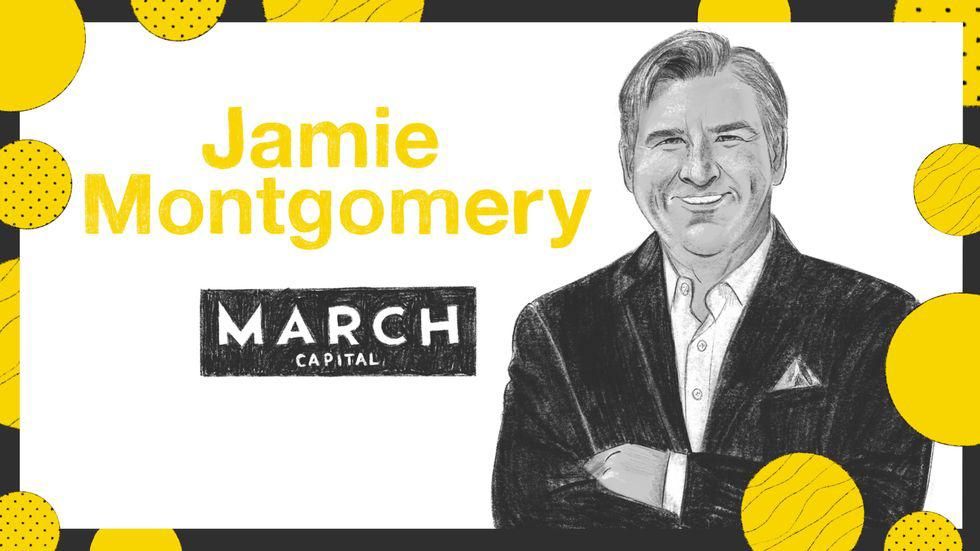 March Capital Founder Jamie Montgomery. Illustration by Dilara Mundy
One subject that's on Montgomery's mind these days is quantum computing, and its potential impact on cybersecurity, a major area of focus for March. His process starts by asking core questions about the next 5-10 years and what they'll look like, before even considering potential solutions.

"If you're investing, you have to look at something that's inevitable," Montgomery explained. "Is it gonna happen or not. If it's inevitable, then the question is, is it imminent? And is it investible? Start with inevitable. Eventually you're going to have quantum computing, and that's gonna create an existential threat to cybersecurity. Is that imminent?... What is the post-quantum cyber world like, with all this information that's been siphoned out of America by China… what do they have and how do we prepare for a post-quantum cybersecurity? It's almost existential."
This holistic question-based approach also drives Montgomery as he plans and organizes the annual Montgomery Summit, the largest such event of the L.A. tech calendar year (Montgomery refers to it as the "Rose Bowl of Conferences.")
He expects around 1,200 people to attend this year – the event's big return post-pandemic – for panels and sessions that don't just cover areas in which March Capital specializes, but a vast and diverse variety of subjects and topics, designed to intrigue and inspire curious minds.
Over 175 speakers in total have signed on for the 19th annual Montgomery Summit, to be held on May 24 and 25, from the worlds of technology, economics, geopolitics, public policy, the sciences and beyond. Montgomery gets animated as he tells me about the voluminous range of topics being covered, from the Federal Reserve's response to inflation to the war in Ukraine to the stories behind companies like Bill.com and CrowdStrike. One session will feature Chapman University Presidential Fellow Jack Horner, one of the world's leading paleontologists and a key inspiration for the "Jurassic Park" character Dr. Alan Grant.
"It's the interaction, the entrepreneurs with the investors and the executives," Montgomery told me. "It's fantastic, it's enjoyable, it's fun, and it's candid. There are no big egos. The speakers will actually come and talk to you, they don't come in the back door and leave through the back door. You actually can go to any one of seven sessions, and it's going to be interesting, and they're all short. 25-45 minutes each."
The shorter 25-45 minute sessions help to stave off boredom and mean that attendees can sample a wider range of subjects and sessions than they might at other conferences. It helps keep things moving and makes them fun, a theme Montgomery returned to a few times in our discussion.
"There's a lot of conferences that are very professionally run or research-driven or they're very commercial. People come here and they're gonna have a blast, right?"
The Montgomery Summit runs May 24th-25th at Santa Monica's Fairmont Miramar Hotel & Bungalows. Find out more information on their website.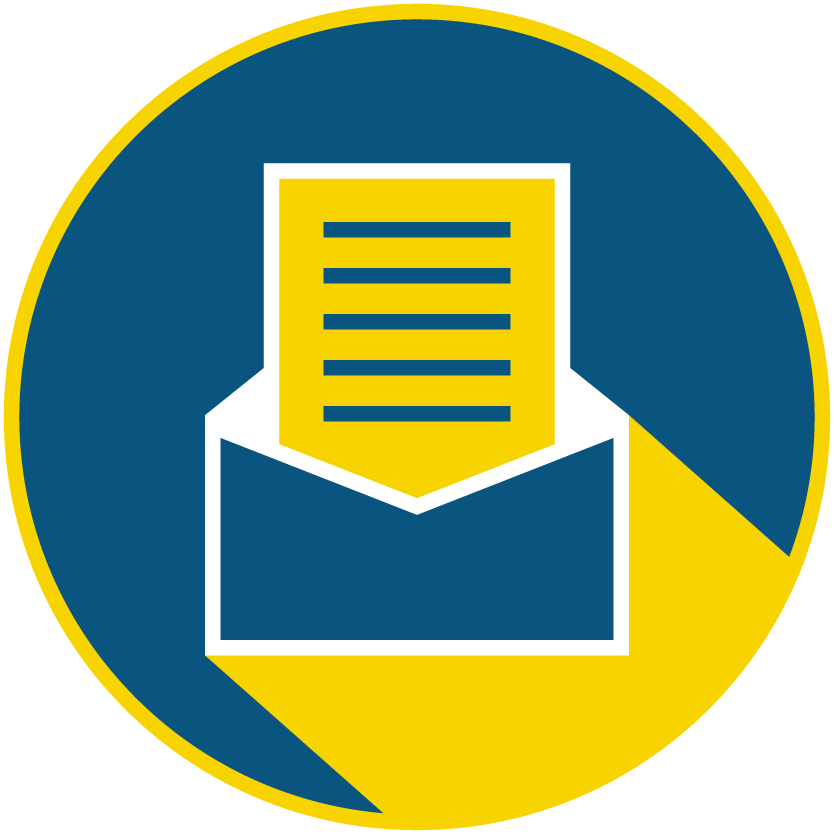 Subscribe to our newsletter to catch every headline.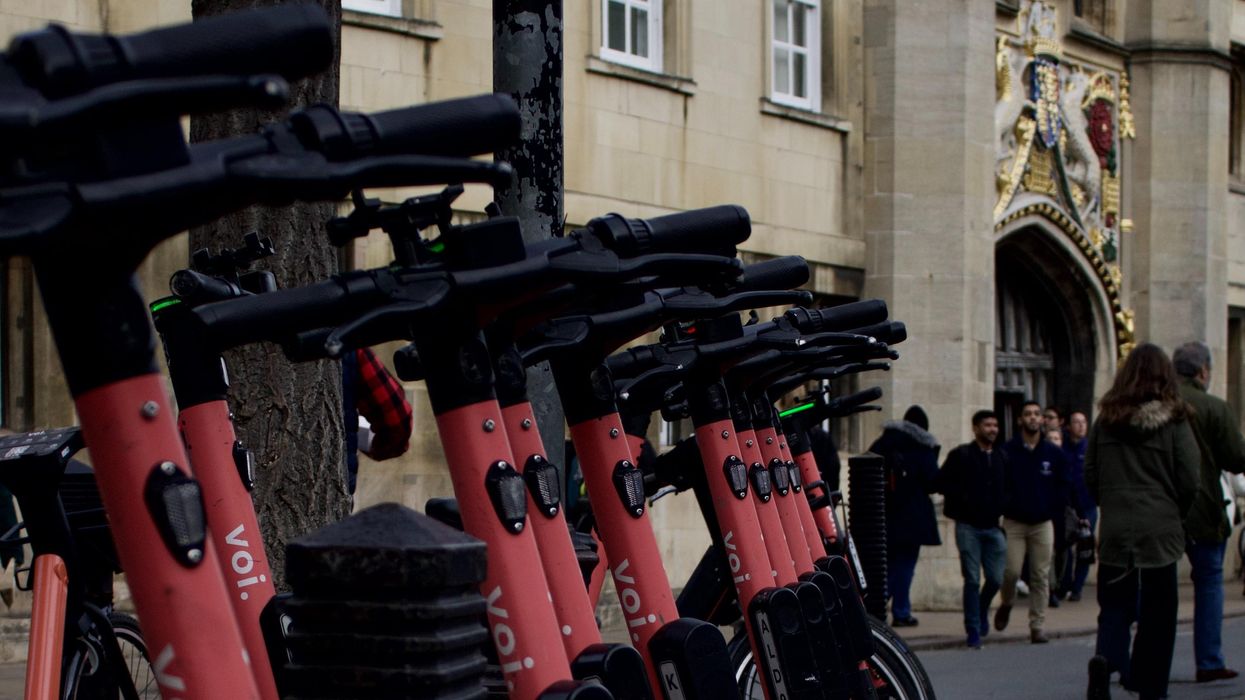 "If you get the chance, make sure to test drive a Toyota."
I'm walking down a row of booths at Electrify Expo at the Long Beach Convention Center on a hot June day. I thank the red-shirted brand ambassador and scurry towards the nearest e-scooter.
Sorry, Toyota. I'm not here for the cars.
Electrify Expo—the biggest outdoor electric vehicle festival in the U.S.—took place this past weekend and e-scooters, e-bikes and other micro EVs took center stage.
At an event focused on electrification, more than half of the companies represented were in the micromobility space. And there's a good reason for that.
According to industry leaders, electrification means significant room for growth in the market as American consumers emerge from the dark years of the pandemic and seek out more active and eco-friendly modes of transportation.
Only 6% of bikes sold in the U.S. are e-bikes, compared to a rate of 17% in Europe and 50% in the Netherlands, said Claudia Wasko, vice president and general manager of Bosch eBike Systems, at the event's Industry Day.
"Last year, 2021, in Europe, almost 6 million e-bikes have been sold; just in Germany, 2 million e-bikes have been sold. And in the US, not even 1 million. But this shows us the huge potential we still have," she said.
Industry speakers also praised European countries for their adoption of comprehensive micromobility infrastructure.
"If you drive around Los Angeles… you'd have a tough time being on an electric bike or an electric scooter or even one of our mopeds, that can hit speeds of 60 miles an hour," said Joseph Constanty, director of global strategy at Niu. "You still feel out of place when a huge Ford Ranger F-150 comes riding up right next to you and you're dwarfed by it. It's an infrastructure problem."
Companies are banking on a cultural shift as Americans get out of their cars and onto an e-bike, moped or e-scooter.
Jesse Lapin, chief operating officer of Magnum Bikes, suggested that it's less of a shift and more of a return. Americans ride their bikes as children and then abandon them in the garage as soon as they turn 16. However, driving itself might be going out of style; millennials are driving less than their elders and Gen Z is in no rush to get in the driver's seat (of a car). And who can blame them? Gas prices have hit record highs with no sign of relief on the horizon.
What are they gonna do, take the bus? JackRabbit Mobility is hoping they take a micro e-bike instead, with a 24 pound, 20 mile-per-hour device marketed to college students and other casual riders. But why stop with one? Lapin sees the future American garage filled with not one, but two e-bikes as the market diversifies.
"E-bikes truly are the best way to communicate and to connect people with other people, people with places, people with views. It's the best way to visit national parks; it's the best way to get out there and connect with yourself," he said.
And there's one other advantage to micromobility: It's hella fun. And with a looming recession and two years and counting into a pandemic, American adults with disposable income just want eco-friendly toys that go zoom. Or at least that's what the industry is banking on.
It's true: When I'm flying around the test track on an e-bike and I hit the throttle, getting that coveted 28-miles-per-hour, I feel like a kid again.
Provide a mode of transportation that you can charge from the comfort of your one-bedroom apartment, one that's fun, good for the environment and lets you fly past stopped rush hour traffic on Venice Boulevard?
Cars could never.
Maylin Tu
Maylin Tu is a freelance writer who lives in L.A. She writes about scooters, bikes and micro-mobility. Find her hovering by the cheese at your next local tech mixer.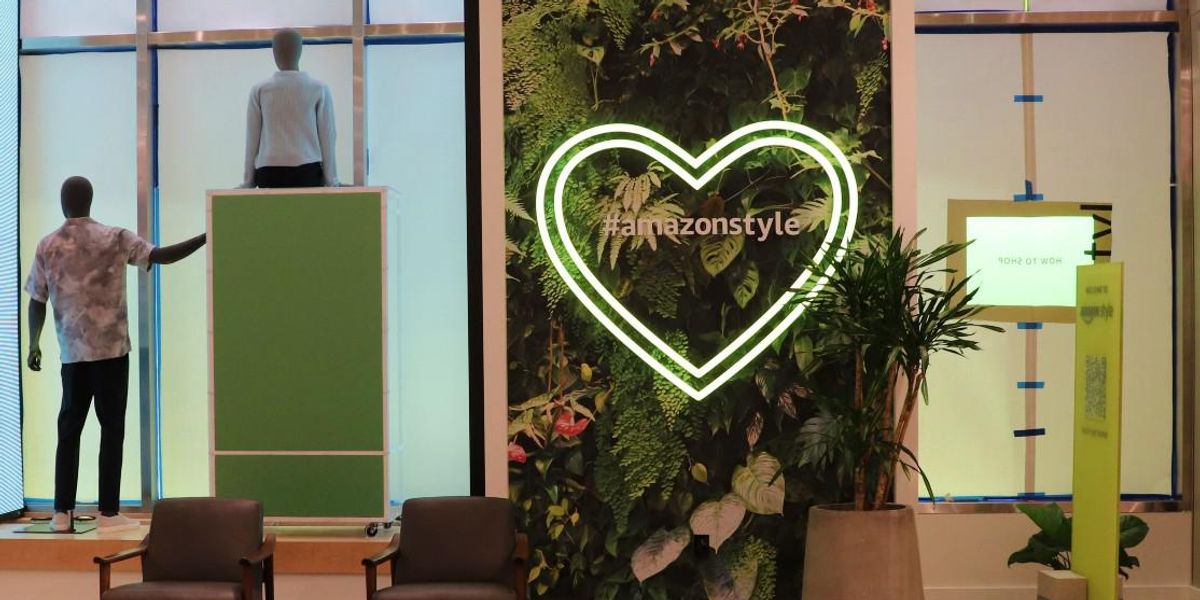 Starting today, Glendale's most meme-able outdoor mall, The Americana at Brand, will be home to the Amazon Style store—the ecommerce giant's first foray into brick-and-mortar apparel retail. We got an early sneak peak inside the new digs (located on the corner with Sprinkles Cupcakes, next to H&M and the Apple store) and were able to try out some of its tech-enabled features, which—as ever with Amazon—seek to make the act of shopping as easy as possible.
1. It's Bigger Than It Looks—Even From the Inside

The floor is massive—laying out original products from Amazon's own apparel lines alongside name brands like Theory, Adidas and Calvin Klein, as well as several other lines that have up until now only existed online. But the actual store is much larger than the two floors that most customers will only ever see.
Amazon Style is just the front—the homepage, if you will—behind which a large warehouse facility keeps a gigantic surplus of inventory. A floor-to-ceiling glass window on the main floor gives shoppers just a peak behind the scenes, as employees help load industrial-sized elevators with racks of goods to send upstairs to the dressing rooms.
2. Online Shopping IRL

When perusing the store's bouquet of cottagecore maxi dresses, Kendall & Kylie blazers and, yes, a whole section dedicated to Y2K apparel, one doesn't just pick an item off the rack and take it with you while you shop. Instead, each rack has a barcode that you can scan via the Amazon Shopping app, which has your sizes pre-loaded from previous purchases. (You can opt for a different size if you choose.) That cues an AI-enabled algorithm to start searching through the store's warehoused catalog and zip the desired item over to the second floor, where the dressing room provides its own glimpse into the future of shopping.
The store also boasts a version of The Drop, an Amazon staple that allows online customers to shop entire influencer-curated collections for a 30-hour flash window.
3. Changing Stations of the Future—Today
Your phone also acts as your keycard to get into your personal dressing room. To prevent waiting, you are put in a virtual cue the moment you scan your first item; should the Amazon app prompt that your room is ready while you're still shopping, a tap of your screen allows you to hold your spot in the queue while freeing up the room for someone else. (And if your phone dies while you're waiting, Amazon says a Style employee on the floor will be happy to help you keep your place in line, or hook you up with a charge.)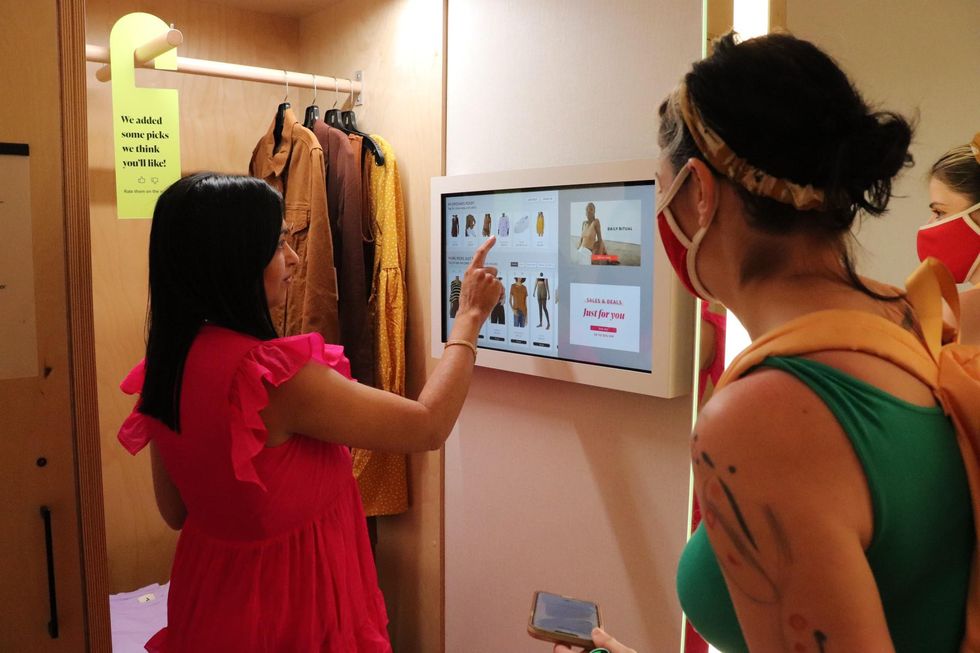 Amazon Style's dressing rooms offer a tech-enabled twist to trying on clothes.Image by Joshua Letona
The changing room is like its own parlor trick. Designed to look like a walk-in closet, one wall has a full-length mirror and a giant touchscreen while another has all the clothes you scanned in your style and size preference. Expect to see a few surprises in there, as Amazon's algorithm picks out other stuff you might want to try on based on your picks. It would be spooky if it wasn't so convenient—an IRL mashup of the online retailer's "Recommended Based on Your Purchases" and "Frequently Bought Together" features.
If an item doesn't fit quite right or you want to see how a skirt looks in blue instead of black, just tap the touchscreen to request a variant. Or an entirely new outfit, as the screen makes available everything in the facility. Then just bring it down to checkout—perhaps the wildest part of this ride.
4. Palming the Bucks
Checking out of Amazon Style's flagship store is what really blew my mind—although apparently it's because I haven't been to one of the Amazon Go, Amazon Fresh or Whole Foods locations where cashless checkouts have been an option in select stores since 2020.
I assumed you could just walk out the door with your purchase, because I watch "Saturday Night Live" sketches for news. While the Go payment option isn't available at Amazon Style, there are several checkout options to keep the experience as frictionless and non-cumbersome as possible.
One way is to take the clothes you want out of the dressing room and go directly to Amazon's palm-enabled checkout kiosks. That's right: Register on the spot for an Amazon One account, and you need merely to wave your hand over a little black device that reads your palm and charges your on-file payment method. It's super convenient for everyone except $10 boardwalk psychics, who just may be put out of business by such technology.
For the more traditional set, you still have the option of paying via credit card or cash.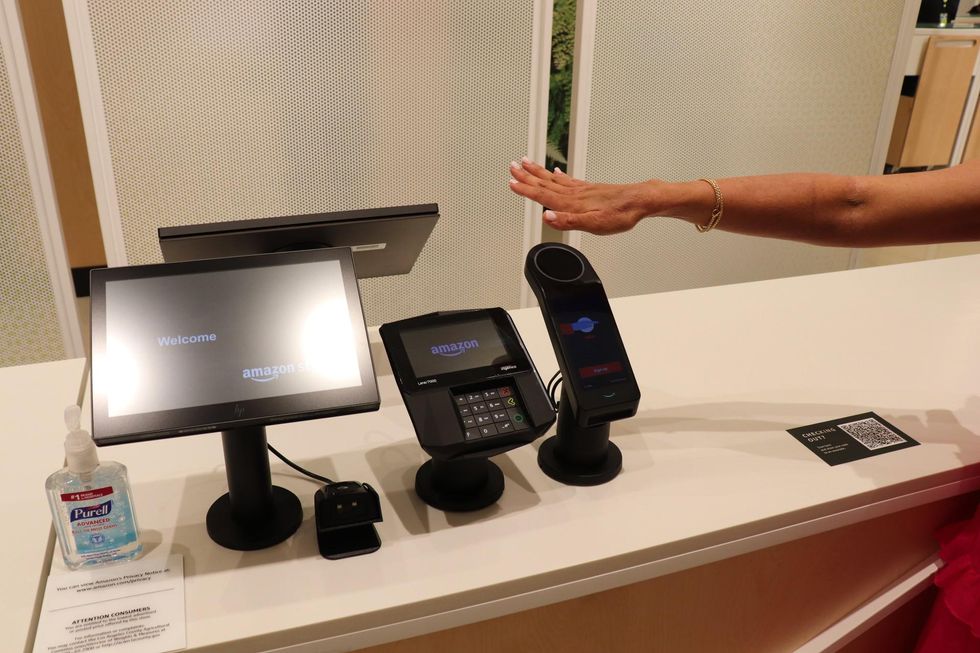 Shoppers can check out of Amazon Style with the wave of a palm. Image by Joshua Letona
5. Supply & Demand & Return
Amazon Style's brick-and-mortar location opens up a variety of new ways to shop, return and exchange clothing. For instance, you can order a load of clothes online and pick them up in the store; anything you don't want can be returned in the store without you ever having to print a shipping label.
See something you like but don't have time to try it on? Just scan the barcode, pick it up at the front of the store and pay on your way out without ever going into a dressing room.
The Amazon Shopping app also boasts a Deals feature, which automatically sorts for the best price on items to help customers either save money (or believe they are).
While Glendale is home to the only Style store so far, Amazon isn't ruling out more locations. With fewer retailers able to afford rents on America's main strips and shopping malls, Amazon's resources—and its unique position at the intersection of tech and retail—make it easy to envision more Style stores on the horizon.
Drew Grant
Drew Grant is dot.LA's Senior Editor. She's a media veteran with over 15-plus years covering entertainment and local journalism. During her tenure at The New York Observer, she founded one of their most popular verticals, tvDownload, and transitioned from generalist to Senior Editor of Entertainment and Culture, overseeing a freelance contributor network and ushering in the paper's redesign. More recently, she was Senior Editor of Special Projects at Collider, a writer for RottenTomatoes streaming series on Peacock and a consulting editor at RealClearLife, Ranker and GritDaily. You can find her across all social media platforms as @Videodrew and send tips to drew@dot.la.