griffin gaming partners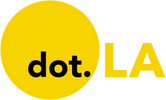 Get in the KNOW
on LA Startups & Tech
X
griffin gaming partners
Courtesy of Griffin Gaming Partners
Sign up for dot.LA's daily newsletter for the latest news on Southern California's tech, startup and venture capital scene.
Griffin Gaming Partners has closed a new $750 million fund that ranks as one of the largest venture funds solely focused on the fast-growing gaming sector.
The Santa Monica-based venture capital firm said Monday that the new fund was oversubscribed, meaning that investors offered more money than it was seeking. Griffin now has more than $1 billion in assets under management after previously raising a $235 million fund in 2020 to back gaming companies.
The global video game industry saw staggering growth during the pandemic and has now become larger than movies and North American sports combined. Gaming revenues are expected to surpass $218 billion by 2024, according to research from Newzoo, which noted that 3 billion people—more than a third of the world's population—now play video games.
"It's an exciting bellwether for the trajectory of the industry," Griffin managing partner Peter Levin said of the $750 million fund.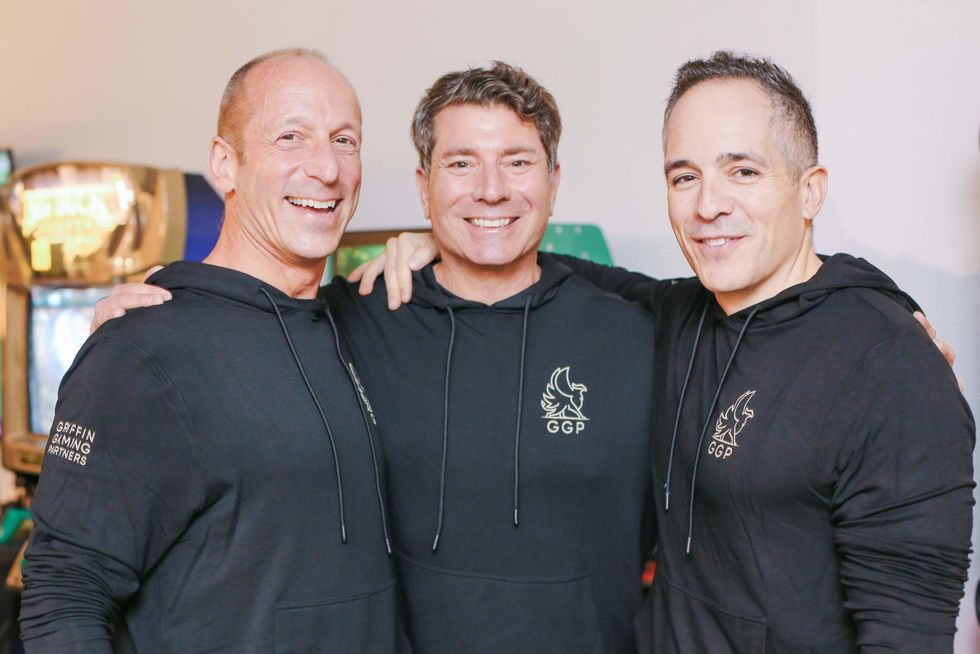 Griffin Gaming Partners' Phil Sanderson, Peter Levin and Nick Tuosto.Courtesy of Griffin Gaming Partners
Levin told dot.LA that the new fund will allow the firm to invest in companies across all stages and provide Griffin with the capacity to hand out larger checks and continue its strategy of investing globally. He added that it will not be a "spray-and-pray" fund with dozens of companies in its portfolio at any given time. "We'll keep it at a [conservative] number, probably somewhere around 20, with perhaps a bucket of very early seed stage companies," he said. Levin declined to share the new fund's investors.
Griffin was founded in 2019 by managing directors Levin, Phil Sanderson and Nick Tuosto, who are "passionate gamers" with decades of investing, advising and operating experience in the games industry, according to the firm. Investment bank LionTree is a strategic partner of Griffin's.
The venture firm invests in a broad range of gaming companies including content, software infrastructure, social platforms and gaming-related Web3 companies, as well as those that use blockchain technology. Notable Griffin investments include messaging platform Discord, mobile gaming studio Spyke and blockchain gaming platform Forte.
Locally, Griffin has backed local firms such as Irvine-based game developer Frost Giant, Los Angeles-based virtual concert platform Wave and game development technology company N3twork.
The Griffin team said it reviews over 1,300 qualified investment opportunities per year to inform perspectives on growth, retention, and monetization. By seeing that many opportunities a year, "we get a bird's eye view into the industry and what it will take to succeed in the next phase of interactive entertainment across platforms, genres and demographics," Griffin managing director Phil Sandersom said in a statement.
From Your Site Articles
Related Articles Around the Web
Photo by Josue Ladoo Pelegrin on Unsplash
Griffin Gaming Partners, a Santa Monica-based venture capital firm that has backed gaming industry heavyweights like Discord and Skillz, has led a $55 million seed round for Turkish mobile game developer Spyke.
Spyke is helmed by a stable of C-suite executives who made their names at major video game companies including Riot Games and Zynga. CEO Rina Onur Sirinoglu previously co-founded Peak Games, an Istanbul-based mobile gaming firm that was acquired by Zynga for $1.8 billion in June 2020. The seed round is the largest raised by a female CEO in Turkey and in the mobile gaming industry globally, Spyke said Monday.
Spyke will use the funding to hire more marketing and user acquisition staff and to develop its first game—an iOS and Android game called "Royal Riches"—which will launch in app stores within the next month, according to a spokesperson.
"Spyke has the perfect combination of a deeply experienced team with proven success developing games and an unwavering focus on execution," Griffin Gaming Partners Managing Director Phil Sanderson, who sits on Spyke's board of directors, said in a statement. Griffin initially backed Spyke with a $5 million pre-seed round in 2020, and has now poured in another $50 million to take the startup's total haul to $55 million, a spokesperson confirmed.
Mobile gaming is one of the fastest-growing segments in the video game industry. Analysts at Newzoo recently predicted that mobile games alone will generate $116.4 billion in consumer spending by 2024, with the market driven by the rising popularity of in-game purchases in otherwise free-to-play games.
Griffin Gaming Partners picked up on this trend several years ago. In 2020, the VC raised a $235 million fund targeting gaming companies, and has since used that money to back local firms including Irvine-based game developer Frost Giant, Los Angeles-based virtual concert platform Wave and game development technology company N3twork.
c0.wallpaperflare.com
On this week's L.A. Venture podcast, we meet Phil Sanderson — one of the founders and managing director of the venture capital firm Griffin Gaming Partners. Griffin is a $250 million fund investing in the global expansion of gaming, and is based in Santa Monica.
Sanderson has been investing in some of the most innovative gaming entrepreneurs for the last 23 years — including Discord, Thriller, Pandora and Phoenix Labs. Griffin invests in early and late stage, infrastructure and content companies in the gaming industry worldwide.
At Griffin, Sanderson is partnered with Peter Levin, who led digital initiatives at Lionsgate. The two are exploring the relationship between Hollywood and the gaming industry, especially with the recent boom of digital collectibles in the form of NFTs.
Sanderson says gaming is "at the forefront of a lot of innovation." He likes to deal in extremes, and structures his life around the principles of setting goals, having a great team, and being flexible and adaptable and having fun.
In this episode, hear how Sanderson views the future of gaming, why he thinks the gaming industry is in its golden age, what it's like working with top innovators, why he disagrees with the idea gaming is hit-driven, and how he manages to run 240-mile ultramarathons in his free time.
"I think it's becoming what I call 'the new enterprise software'. There's just so many exits."
Phil Sanderson is one of the founders and the managing director of Griffin Gaming Partners.

From Your Site Articles
Related Articles Around the Web