wall street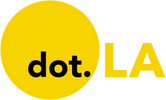 Get in the KNOW
on LA Startups & Tech
X
wall street
GoodRx shares plummeted more than 20% Tuesday after Amazon announced its plunging into the pharmacy space with delivery prescriptions.
Amazon, which acquired online pharmacy PillPack in 2018, is attempting to go head to head with big-box retailers with service currently in 45 states.
The news rippled through the industry sending shares of CVS, Walgreens and Rite Aid tumbling but it especially slammed discount prescription app GoodRx, which depends on all those for its business.
Amazon Pharmacy accepts insurance but also is appealing to those without insurance, the same market that GoodRx caters to with its comparison drug pricing for different pharmacies.
The Seattle retail giant will offer Prime members without insurance discounts of up to 80% off generic drugs and 40% off brand name medications at its pharmacy and through 50,000 additional pharmacies nationally. And it promises members free two-day delivery. It will not deliver opioids.
GoodRx, which made its Wall Street debut this year, acknowledged in Securities and Exchange Commission filings that one of the larger threats to their business is a shift toward mail order drugs.
Earlier this month, GoodRx forecast 40% year-over-year revenue growth next year.
Bird Rides is looking to go public via a blank-check company, Bloomberg reported Monday. The Santa Monica-based e-scooter unicorn is working with Credit Suisse Group and is in early-stage discussion on a deal with a special acquisition company or SPAC, the news outlet said citing sources close to the matter. Those sources said there is no guarantee a deal will go through.
But, the move could provide a lifeline for venture-backed Bird, which is still not profitable and has been trying to slim down during the pandemic. dot.LA reported last month that the company is looking to offload its headquarters and that Fidelity Investments marked down the company's value by 17% since the beginning of the year.
Credit Suisse declined to comment but Bird released a statement to Bloomberg playing down the report.
"We have no plans to go public this year and remain dedicated to partnering deeply with the cities and neighborhoods we serve during this significant time of need —providing free rides to front line health care workers and discounted rides to community members — and building a sustainable business that is complementary to public transit while continuing our path to profitability."
Bird became the fastest company in history to reach unicorn status in 2018. Shortly after that, it achieved a $2 billion valuation in less than a year. But in March, it abruptly laid off 406 employees via a Zoom call that former employees described as dystopian. Headquarters was particularly hard hit, with the layoffs reducing the staff by more than half.
SPACS have become a popular way to go public this year, providing a quick route to Wall Street without the typical underwriters. But the recent decline of electric car maker Nikola has raised questions about projections companies make as they go out for a SPAC.
By all accounts, Santa Monica-based GoodRx delivered a strong first quarter as a public company. Year-over-year revenue beat analyst expectations, soaring 38%. Monthly active users increased a robust 29%. As the pandemic continued to rage across the United States, a record 4.9 million consumers used GoodRx to fill prescriptions.
"I think across the board I was really happy," said co-founder and CEO Doug Hirsch.
But Wall Street was not as pleased, with the stock closing down more than 6%. After mostly zigzagging since their September debut, shares now trade near where they did the first day of trading.
Asked on a brief Zoom video call if he was surprised by Thursday's drop, Hirsch replied: "I'm not surprised because I don't really look at it to be honest. If I did, I would jump out this window." (A representative for Hirsch later clarified he was joking.)
If there was one thing for investors to nitpick it would be the company's $50 million net loss after recording a $19 million profit in the third quarter of last year. But that mostly due to $98 million of stock-based compensation awarded to Hirsch and his co-founder, Trevor Bezdek, for taking the company public.
The company's margins also decreased slightly from the second quarter as it spent more on advertising to try to entice consumers back into pharmacies after stay-at-home orders ended.
Hirsch shrugged off the loss and said he is focused on growth.
"We're going to continue to invest," he said. "We're doubling down on new products and new services."
In the last quarter, the company expanded its subscription service, GoodRx Gold and its telehealth offering, HeyDoctor. The company also extended a partnership as the exclusive prescription savings program for Kroger, the largest grocery chain in the U.S.
As consumers continue to stay at home for the foreseeable future, the company forecast 40% year-over-year revenue growth next year.
Founded in 2011, GoodRx is a beacon for the Southern California tech community – the rare startup that has gone public and faced the unrelenting scrutiny of Wall Street.
"It's intense," said Hirsch. "It's certainly a journey. I've learned the hard way that I have to take the long view."
From Your Site Articles
Related Articles Around the Web