The TikTokification of Social Media Continues and Nothing is Interesting
Kristin Snyder
Kristin Snyder is dot.LA's 2022/23 Editorial Fellow. She previously interned with Tiger Oak Media and led the arts section for UCLA's Daily Bruin.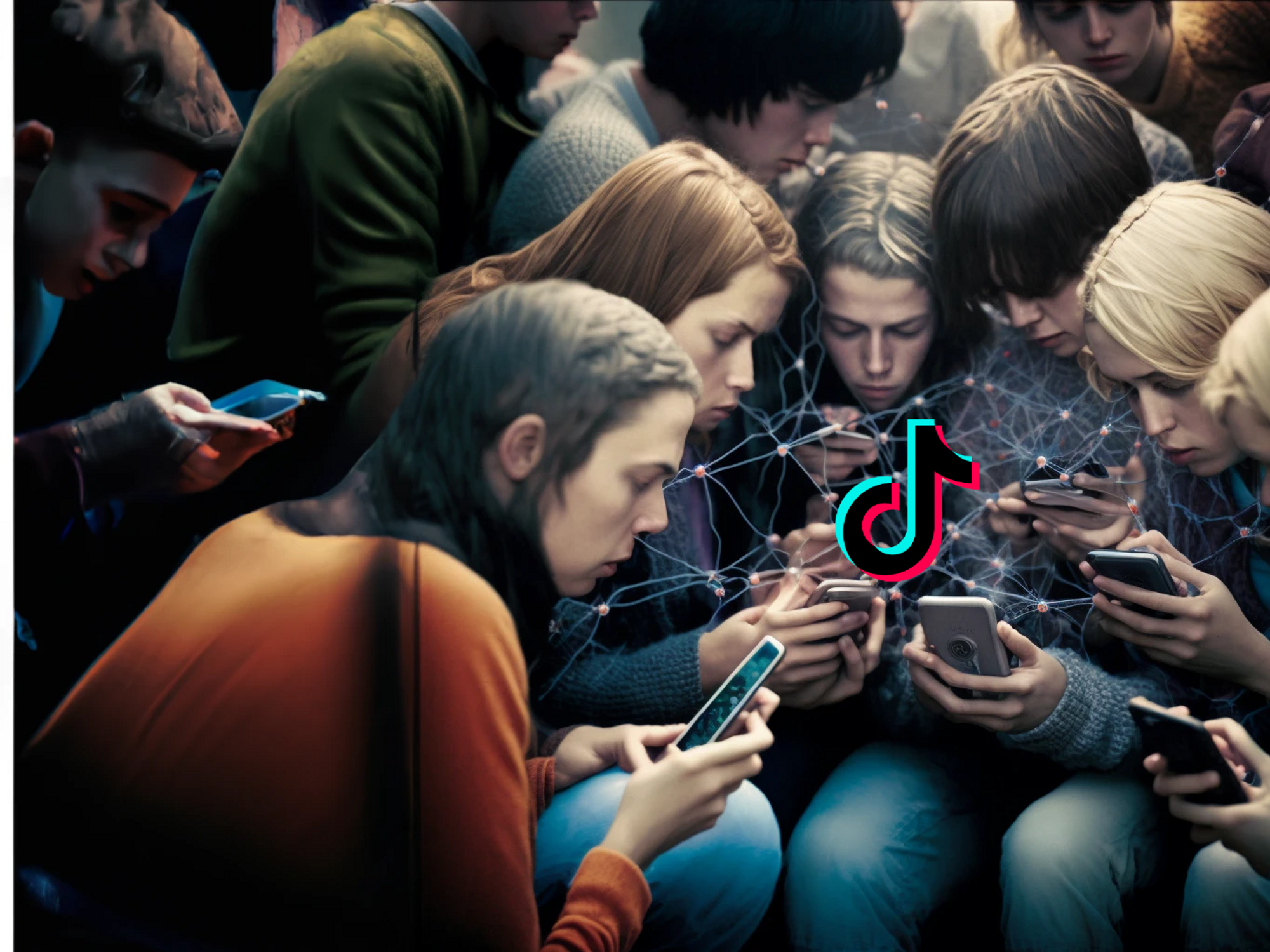 This is the web version of dot.LA's daily newsletter. Sign up to get the latest news on Southern California's tech, startup and venture capital scene.
Unlock coworking spaces near you with WeWork All Access. Get 25% off WeWork All Access monthly membership fees for 5 months. Terms apply. Visit wework.com to get started.
I was scrolling through Twitter the other night when the app decided to undergo an update. Instead of seeing content from people I follow, I was suddenly subjected to its new "For You" feature, which offers content recommended by its algorithm.
---
Yes, that sounds more dramatic than it actually is. It was at most a minor disruption to my evening of judging Golden Globes fashion. Still, it's just the latest example of the TikTokification of every tech platform.
The update works like this: Twitter users can now opt to view content from people they follow or allow the algorithm to determine what they see. This recommended feed which is now the default option when users open Twitter, pushes content the app thinks users will like.
Sound familiar? It should because Twitter is hardly alone in its attempt to roll out features that echo TikTok.
Tumblr
One platform that gets less attention than the more mainstream platforms is Tumblr. The blogging platform which people viewed as semi-obsolete has made a minor comeback after an influx of so-called "Twitter refugees" joined Tumblr in their search of a replacement social media site. In November, the iOS app saw a 58% increase in downloads.
A month later, the blogging platform introduced Tumblr Live, which allows users to livestream directly from the platform. TikTok obviously didn't invent livestreaming. But that Tumblr, an app that made its name from images, is suddenly dabbling in video features indicates that at the very least it needs a new roadmap to survive.
In addition, Tumblr also introduced a "for you" feed last year. Like Twitter's latest update, users can choose between a feed full of people they follow or a feed full of recommendations. Though its algorithm isn't nearly as advanced as TikTok's—anytime I've tried to use it, the feed is practically identical for multiple days in a row— it's yet another sign of how similar the app feels to TikTok.
Instagram
In December, Instagram chief Adam Mosseri said one of the platform's goals for 2023 is to help people discover what they love. That meant it too was going to change course and prioritize recommended content over posts from followers.
But the algorithm isn't the only change Instagram has made to the platform. In May, the company began to make content take up a user's entire phone screen instead of being constrained by borders. The update was meant to better showcase video content—and further imitate TikTok's interface. But the announcement was met with so many complaints that Instagram backtracked the update.
Facebook
Like Instagram, Meta also made changes to Facebook's algorithm. In July, the company began pushing recommended videos to users' feeds. In addition, public posts that the algorithm thinks are similar to previous content users have interacted with are now the primary content on the Facebook app. CEO Mark Zuckerberg described it as a "major shift. " And he's right, gone are the days of Facebook as a "social network."
YouTube
Since YouTube launched its TikTok copycat in 2020, Shorts' 1.5 billion monthly users has surpassed TikTok's one billion users. And more creators are seeing Shorts as a more viable option to TikTok's monetization options. Next month, some Shorts creators will be able to receive a portion of the ad revenue from their content, which might encourage users to prioritize YouTube over TikTok. Of all the copycats, it seems like YouTube Shorts is the only one to actually find a way to entice creators.
Couple that with the fact that TikTok's future in the United States in limbo, each of these platforms likely wants to be the primary replacement should the video-sharing app be banned. And since most users don't care about the political or business motivations behind all of this blatant feature plagiarism, the imitation game could lead to a financial boon.
But there is another possibility too: users could abandon ship. If platforms they once loved become completely unrecognizable, why would they stick around when they can move to TikTok—the original.
Let's be honest, no one who actively watches livestreamed videos will choose Tumblr as their primary platform. Many believe Twitter's many recent changes have made the platform worse. And creators have told me that they're struggling to keep up with Instagram's ever-evolving algorithm.
In a sense, all of these platforms are eating themselves in their attempt to beat each other. And, sure, people probably won't stop using these platforms—but, like me, they could find themselves pausing more often to reconsider which of them they could do without.
Kristin Snyder
Kristin Snyder is dot.LA's 2022/23 Editorial Fellow. She previously interned with Tiger Oak Media and led the arts section for UCLA's Daily Bruin.
https://twitter.com/ksnyder_db