startup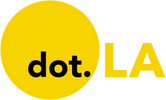 Get in the KNOW
on LA Startups & Tech
X
startup
Henrik Fisker doesn't want to be like Tesla or any of the other startup automakers trying to corner the electric car market, largely by manufacturing luxury vehicles. But his planned second car could be a radical step towards that goal.
Unveiled last month, Fisker Inc.'s new electric car is set to cost less than $30,000 and be a dramatic reinvention of not only the compact car, but also the format of the car as we know it.
In an interview with dot.LA, Henrik Fisker said it is the right time to rethink not only who might be willing to buy new electric cars, but also the kind of car city-dwellers will want to own.
Dubbed Project PEAR or Personal Electric Automotive Revolution, Fisker's new car may look nothing like cars on the road; he rethinks seating arrangements and even the trunk.
"It's not about being in a segment, but building vehicles people want," Fisker said. "What if we do something iconic, something feel-good, that doesn't show how much money you have?"
The Manhattan Beach-based startup plans to partner with Foxconn — an electronics manufacturer best known for producing Apple products like the iPhone and iPad — on a new electric car for an on-sale date in 2023, a scant 24-month development timeline that's roughly half the time it typically takes to build a new car. It would be the second vehicle in Fisker's plan to produce four new electric cars by 2025, in order to have a lineup of different styles of vehicles. The first of which is scheduled to be the Ocean, an SUV to arrive next year.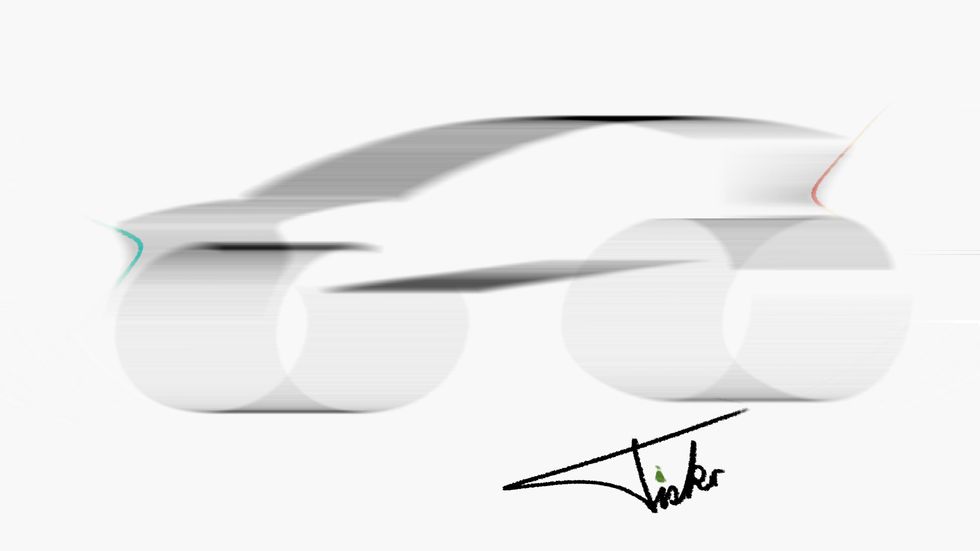 "Does it need to have five seats? Does the trunk need to open a certain way?" Fisker said. "Car design has hardly changed in 50 years. Why does it have to be that way?"

He cited the original Mini from 1959 as a landmark car design from which he sought to model his new car. Hardly 10 feet in length but with room for a family of four or five, the Mini was ingeniously packaged, very fuel efficient and inexpensive. But its style and personalization options allowed it to grow a cult following among all groups of people, from Paul McCartney to Fisker's own mother. Fisker wants to emulate that with the Foxconn car, but says he needs to bring it to market quickly.
"The normal way that many people think of a startup is that you produce a car, suffer for a couple years and then you make another car," Fisker said. "That's not the way we want to be a car company."
Instead of reaching high and building a luxury electric vehicle for the wealthiest early adopters, he's trying to reach the core of the new car market that's rapidly trying to adopt battery electric technology to stay in business.
Fisker says he thinks the market for high-end luxury EVs that have outrageous performance figures is tapped out. Not only is that a dig at Tesla (and perhaps an unintentional one at his previous, now bankrupt company), but it's another concession that the EMotion luxury sedan concept he debuted at the 2018 Consumer Electronics Show is not in his current plans.
Even the upcoming Ocean SUV is set to have a base price of around $37,000 before federal and local incentives, which puts it more on par with electric vehicles from Nissan and Volkswagen than Tesla. But for his California-based company in a legislative environment eager to jump on electric vehicle technology, Fisker insists on thinking very differently.
"Everybody knows it's possible to make a $100,000-plus EV, and I don't think that's a new frontier anymore," Fisker said. "You can make an EV like that, but that race is already done. I think the real excitement is how do we get EVs into the higher quantity market, and how do we refocus mobility."
Fisker says last year's COVID-19 pandemic and lockdowns changed people's attitude towards mobility, especially in cities.
Instead of building a vehicle that would be ideal for ridesharing, Fisker said his new car will be compact and practical. Giving much of the engineering work to Foxconn allows his company to focus more on the design. He doesn't see people giving up their cars in droves, even if more people work from home or start using more public transportation.
"We saw a lot of people being comfortable without having a car and using rideshare," he said. "I think a lot of people want to have a car, but they really want mobility."
By all accounts, Santa Monica-based GoodRx delivered a strong first quarter as a public company. Year-over-year revenue beat analyst expectations, soaring 38%. Monthly active users increased a robust 29%. As the pandemic continued to rage across the United States, a record 4.9 million consumers used GoodRx to fill prescriptions.
"I think across the board I was really happy," said co-founder and CEO Doug Hirsch.
But Wall Street was not as pleased, with the stock closing down more than 6%. After mostly zigzagging since their September debut, shares now trade near where they did the first day of trading.
Asked on a brief Zoom video call if he was surprised by Thursday's drop, Hirsch replied: "I'm not surprised because I don't really look at it to be honest. If I did, I would jump out this window." (A representative for Hirsch later clarified he was joking.)
If there was one thing for investors to nitpick it would be the company's $50 million net loss after recording a $19 million profit in the third quarter of last year. But that mostly due to $98 million of stock-based compensation awarded to Hirsch and his co-founder, Trevor Bezdek, for taking the company public.
The company's margins also decreased slightly from the second quarter as it spent more on advertising to try to entice consumers back into pharmacies after stay-at-home orders ended.
Hirsch shrugged off the loss and said he is focused on growth.
"We're going to continue to invest," he said. "We're doubling down on new products and new services."
In the last quarter, the company expanded its subscription service, GoodRx Gold and its telehealth offering, HeyDoctor. The company also extended a partnership as the exclusive prescription savings program for Kroger, the largest grocery chain in the U.S.
As consumers continue to stay at home for the foreseeable future, the company forecast 40% year-over-year revenue growth next year.
Founded in 2011, GoodRx is a beacon for the Southern California tech community – the rare startup that has gone public and faced the unrelenting scrutiny of Wall Street.
"It's intense," said Hirsch. "It's certainly a journey. I've learned the hard way that I have to take the long view."
From Your Site Articles
Related Articles Around the Web
dot.LA hosted its first virtual pitch showcase on Thursday featuring three emerging companies that will have a positive impact on the current COVID-19 crisis. Founding entrepreneurs from Flowly, Shared Harvest Fund, and Meal Share talked through their business plans, shared decks, and explained their market strategy,
Anna Barber, Managing Director at Techstars LA & Partner at The Fund and Spencer Rascoff, Co-Founder and Executive Chairman at dot.LA weighed in with their thoughts on how these companies should present themselves and ideas about how to grow their respective businesses. Stay tuned to dot.LA and sign up for our newsletter for information on the next event.
dot.LA Pitch Showcase: Startups Addressing the COVID-19 Crisis www.youtube.com
(Subscribe to dot.LA's daily newsletter to get reminders about upcoming events)

About the Judges: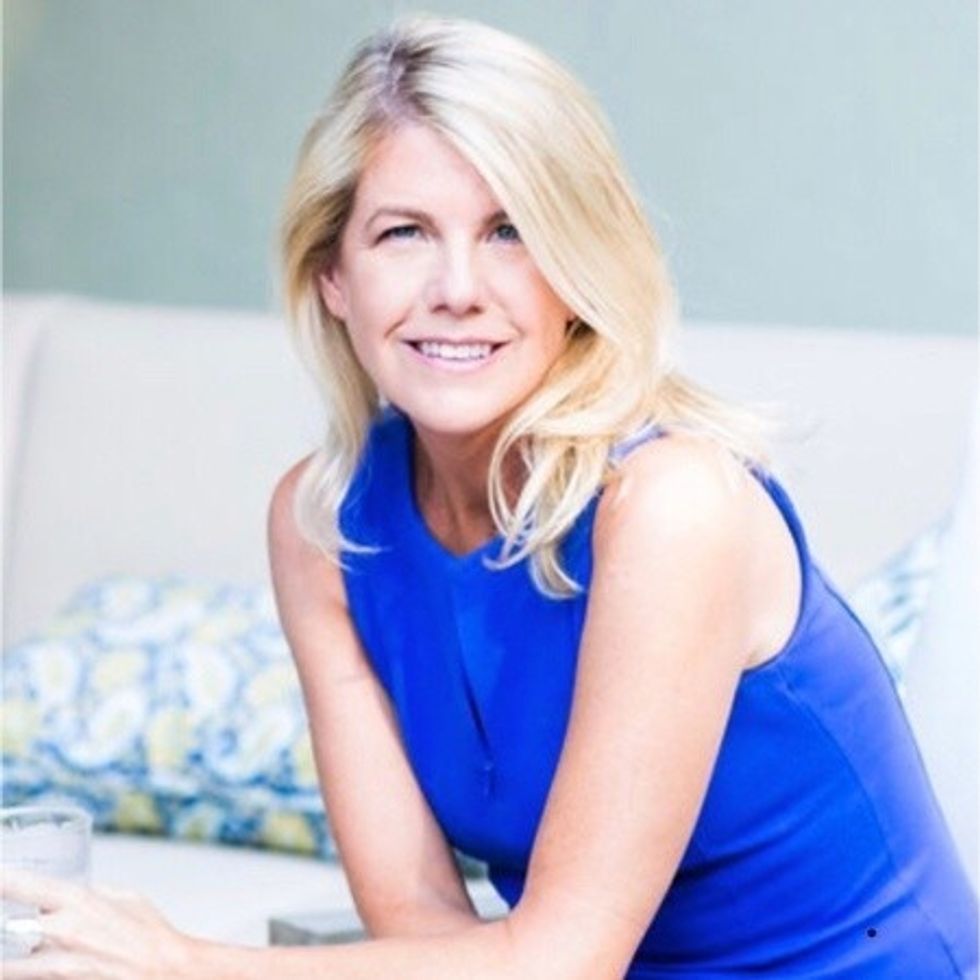 Anna Barber is an Investor, advisor, connector and coach for founders at Techstars LA and The Fund LA.
Anna Barber, Managing Director

Investor, advisor, connector and coach for founders at Techstars LA and The Fund LA. - Founder, co-founder and early employee at e-commerce, media and ed tech startups; former strategy consultant, corporate lawyer, talent manager, film producer, round-the-world traveler and outdoor adventurer.
Spencer Rascoff is the cofounder of dot.LA
Spencer Rascoff, Co-Founder, Executive Chairman
Spencer Rascoff is an entrepreneur and company leader who co-founded Zillow, Hotwire and dot.LA, and who served as Zillow's CEO for a decade. He is currently executive chairman of dot.LA and a board member at Zillow and TripAdvisor. In fall 2019 Spencer was a Visiting Executive Professor at Harvard Business School where he co-taught the "Managing Tech Ventures" course. In 2015, Spencer co-wrote and published his first book, the New York Times' Best Seller "Zillow Talk: Rewriting the Rules of Real Estate." Spencer is the host of "Office Hours," a monthly podcast on dot.LA featuring candid conversations between prominent executives on leadership, diversity and inclusion, and startups.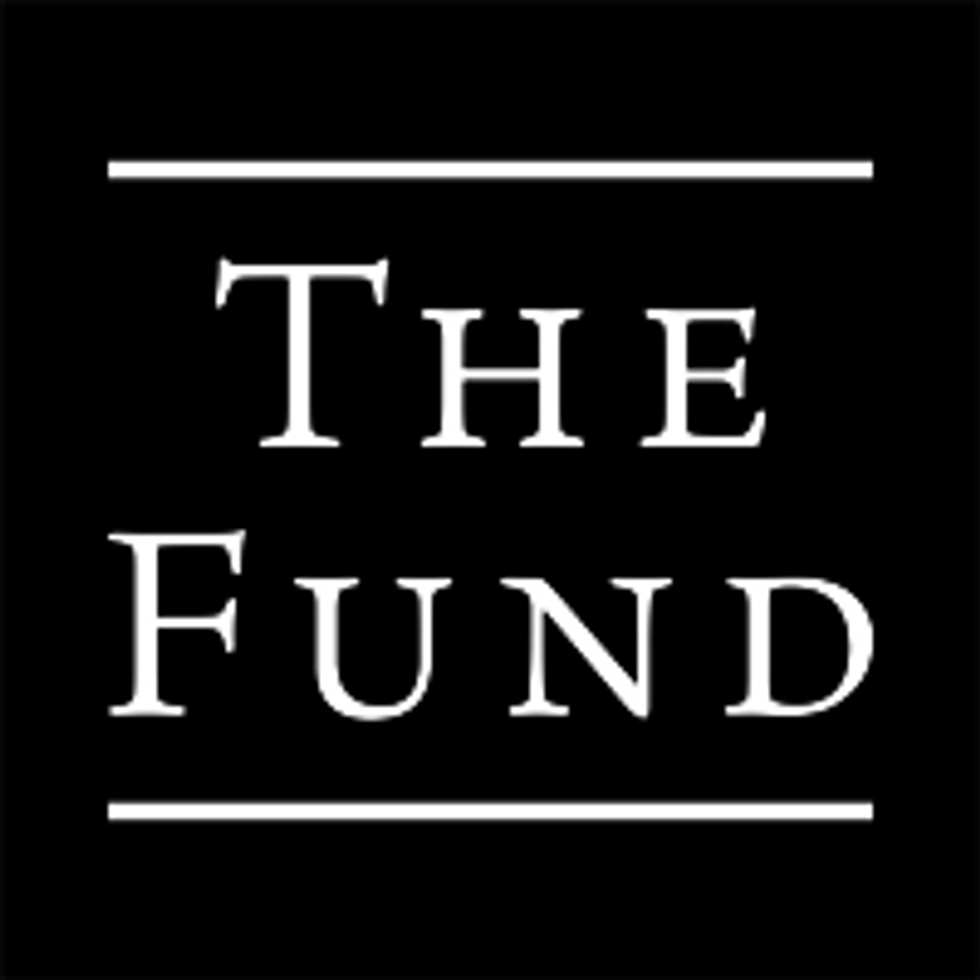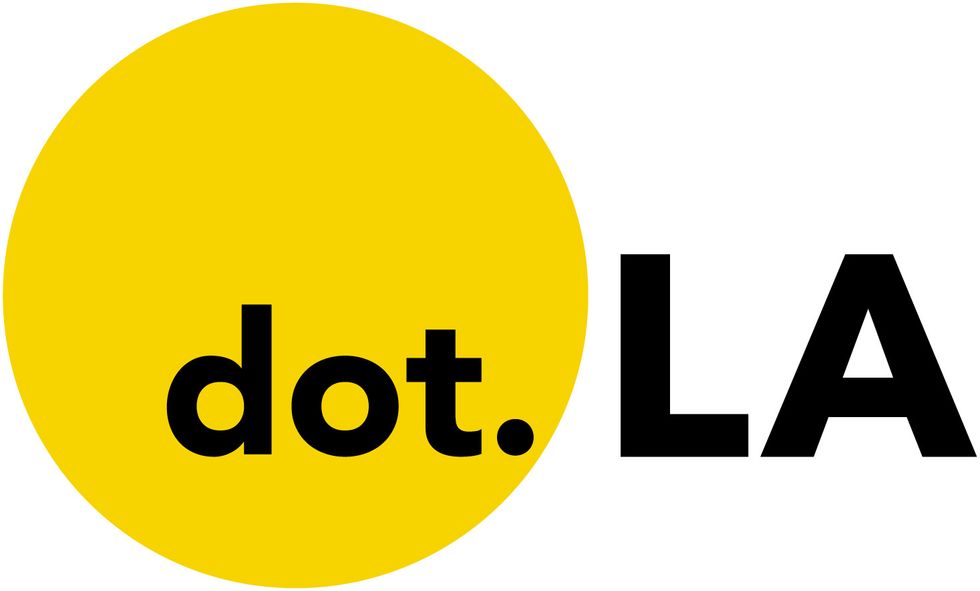 From Your Site Articles
Related Articles Around the Web