Kernel, a bioscience company aiming to make the inner workings of the human brain easy to read, announced Thursday it's raised $53 million in a Series C round led by General Catalyst.
Other investors include Khosla Ventures, Eldridge, Manta Ray Ventures, Tiny Blue Dot and Kernel founder and CEO Bryan Johnson, who himself has invested $54 million in the company to date.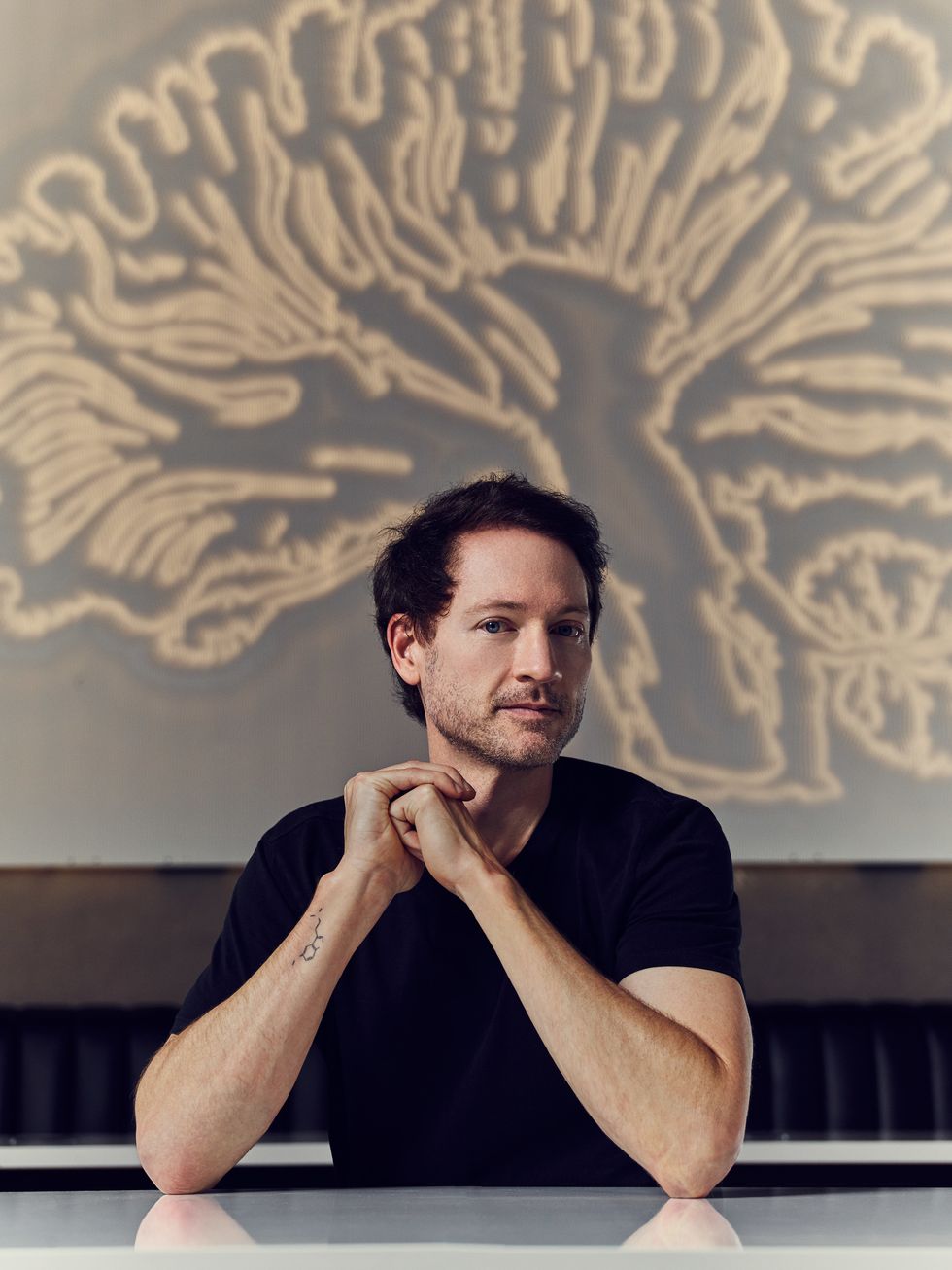 Kernel founder and CEO Bryan Johnson has invested $54 million in the company.
Founded by Johnson, Kernel makes technology used to record brain waves and other mind functions inexpensive, opening up the frontier of the human mind to researchers and scientists that previously didn't have access. The company calls the interface with the brain "neuroscience as a service" or NaaS, a take on tech companies selling SaaS (software as a service) technology.
It has already conducted experiments that allow individuals to spell out words using brain signals alone.
"We live in a data-illuminated world, but the user manuals for our brains have no diagnostic or useful numbers, leaving us with no option but to describe and characterize cognition using hunches." Johnson said in an announcement. "Imagine a cardiologist asking you how your heart is doing based upon your hunches, without cholesterol or blood pressure."
"If we can quantify thoughts and emotions, conscious and subconscious, a new era of understanding, wellness and human improvement will emerge," Johnson concluded.

Johnson likens the endeavor to the genome project that broke open new frontier in biological study and set the table for new discoveries.

"Mainframes became PCs and then smartphones. The $1B genome became the $1,000 genome. The brain and mind are next," Johnson said in a company statement.
Kernel is among a small list of companies trying to hack the human brain, once an idea isolated to science fiction. Last year, Space X founder Elon Musk unveiled Neuralink's design to the public. The secretive company is developing brain-machine interfaces that it hopes will eventually give paraplegics and others more control. He announced on Thursday, he would give an update on the company Aug. 28.
Progress update August 28
— Elon Musk (@elonmusk) July 9, 2020
Kernel is already generating revenue and said earlier this year it would be available for commercial use. It was featured in I Am Human, a 2020 documentary about scientists trying to unlock the human brain.

Kernel hopes its brain-recording device will spur a new era of discovery in neuroscience, psychiatry and health with an eye toward breakthroughs in the biomakers for cognition and brain health and improving artificial intelligence for difficult tasks such as computer vision.

The funds will be directed towards further technology development and customer success.
"The vision fueling Kernel is one of the most audacious imaginable." said Quentin Clark, general partner, General Catalyst in a company announcement. "Kernel's engineering accomplishments have the potential to enable more neuroscience progress in the next few years than has been accomplished in the last few decades."