y combinator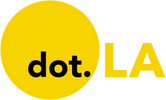 Get in the KNOW
on LA Startups & Tech
X
y combinator
Courtesy of Ruth Health
Ruth Health, a Los Angeles-based startup focused on prenatal and postpartum care, has raised $2.4 million in seed funding led by Giant Ventures, with additional participation from the likes of L.A.-based Emmeline Ventures and Y Combinator, the company announced Thursday.
Alison Greenberg and Audrey Wu launched Ruth Health in 2020 as the pandemic altered the fabric of health care in a remote setting. Suddenly, pregnant people couldn't go to their ultrasounds with their partners. Lamaze classes were either shuttered or limited entry to only those who were giving birth. Social distancing limited conversations where pregnancy issues would naturally be discussed.

"We initially thought to ourselves, 'Well, this sucks,' because your partner can't be there," Wu, the startup's COO, told dot.LA. "It's like a lot of the really critical moments of your life are not experienced together."
Ruth Health offers one-on-one telehealth sessions with a network of health care professionals who can guide a patient's recovery after giving birth. Through Ruth Health, patients can access lactation consulting and physical therapy that supports C-section and pelvic floor recovery.
The U.S. already has one of the highest maternal mortality rates of any developed country (partly due to the astronomical costs associated with pregnancy procedures), and that number has increased during the pandemic. But the other part is care: while there are a plethora of resources and health care professionals during pregnancy, they dwindle once a patient gives birth. Most people who give birth will experience related symptoms—incontinence, difficulty having sex and even organ prolapse as a result of a weakened pelvic floor—yet education around a patient's postpartum body is not common in the U.S.. (Meanwhile, countries like France bake postpartum treatment into government-sponsored care plans for pregnant patients).
"People hear about aunts and moms and grandmas who pee in their pants when they jump or or sneeze," Greenberg, Ruth Health's CEO, told dot.LA. "That is treated as a normal postpartum body—but really, it's an indication of pelvic floor prolapse or a pelvic floor disorder."
Ruth Health's telehealth sessions are usually scheduled once a week indefinitely until a patient is ready to move on. Sessions start at $75 per appointment, and currently the waitlist to get an appointment is no more than a week long.
The seed round—which takes Ruth Health's total funding to $3.1 million—will go toward building out the startup's product and engineering teams, as well as creating a library of content that people can access between or in lieu of one-on-one sessions.
"We have some really exciting new stuff in development where we want to be just a continuous resource," Greenberg said. "We have to be able to have those asynchronous conversations with our patients—like concerns that come up in the middle of the night."
The livestream shopping craze continues.
Los Angeles-based Whatnot, an ecommerce app for collectibles and card games, has raised a $20 million Series A round led by Andreessen Horowitz's Connie Chan.
Whatnot's platform — like other livestream apps on the market — allows sellers to demo products and make sales online. The company specializes in collectibles like Pokemon cards and Funko Pops, and uses real-time video to "capture the excitement of the in-person collector experience," Whatnot said in a press release.
The 15-person team will use the boost to hire and expand sales to categories like comic books and vintage video games.
The L.A. startup was founded in 2019 by Logan Head and Grant Lafontaine, former product managers at Facebook and GOAT who grew up buying collectibles from eBay and Yahoo Auctions.
Thursday's news comes just three months after Whatnot landed $4 million in seed funding. Though the company would not provide exact figures, it boasts tens of thousands of buyers and thousands of sellers, some of whom are "on track to make over six figures on the app."
In a blog post announcing the investment, Chan described the booming market of livestream shopping or "shopatainment" as a "a group treasure hunt where the hosts curate items and create a lively environment that makes shopping fun again."
"U.S. companies have been chipping away at building these experiences, but if China tells us anything, it's that the live shopping market is big enough for multiple platforms, niches, and standouts," said the general partner at Andreessen Horowitz.
Steve Aoki, Y Combinator, Wonder Ventures, Operator Partners, Scribble Ventures and Visionary Music Group's Chris Zarou also participated in the round.
Shutterstock
As employees and employers have scrambled in recent months to adapt to remote work, nothing has changed for GitLab, except that its founders feel vindicated after years of doubts about whether not having an office would harm productivity and scare off investors. The company, which provides software for developers, is valued at $2.75 billion and employs 1,200 people in 67 countries, all of whom are remote.
GitLab has been fully distributed since it was founded out of Y Combinator in 2015 and far from slowing it down, Darren Murph, the company's head of remote, says eschewing the office — or the co-located model as he calls it — has been a major driver of success.
"In 2019, the company tripled in size," said Murph. "That would have been literally impossible in a co-located space because we would have had moved offices at least three times — and just the time it takes to actually move would have prevented us from hiring that amount of people. We have been able to scale and grow at an amazing rate because of the efficiencies when you don't have to worry about an office building. You can run circles around companies that continue to do the co-located model."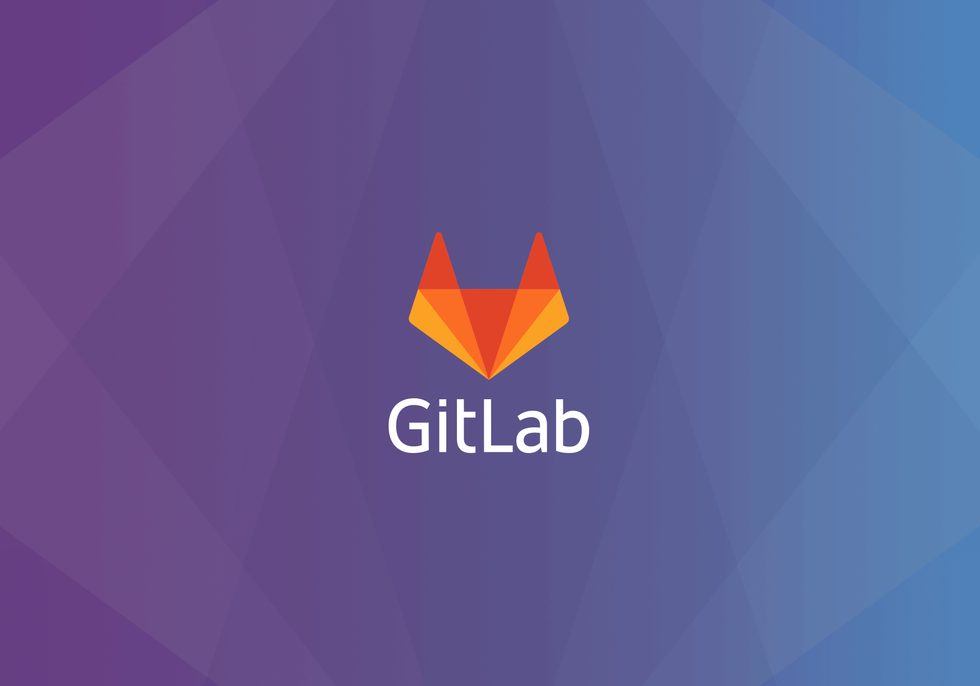 What are the Secrets to Running a Remote Startup? GitLab has Been Doing it for 5 Years about.gitlab.com
Murph, who has been working at home for 15 years in various communications roles, was hired by GitLab last year into a position he thinks more companies should have. That's because, he says, for all its advantages, being a remote office is not easy. It requires intentionality, especially for employees who've spent their whole careers in offices.

"This isn't just something where people flip a switch and say 'oh great, we're remote' and everything can work as it always has'," said Murph.
Aside from being an evangelist for remote offices, Murph helps new employees onboard and wrote GitLab's Remote Playbook, which anyone can view. He recently spoke to dot.LA from his home in North Carolina about what other companies can learn from his experience and how many others will ultimately follow GitLab's path.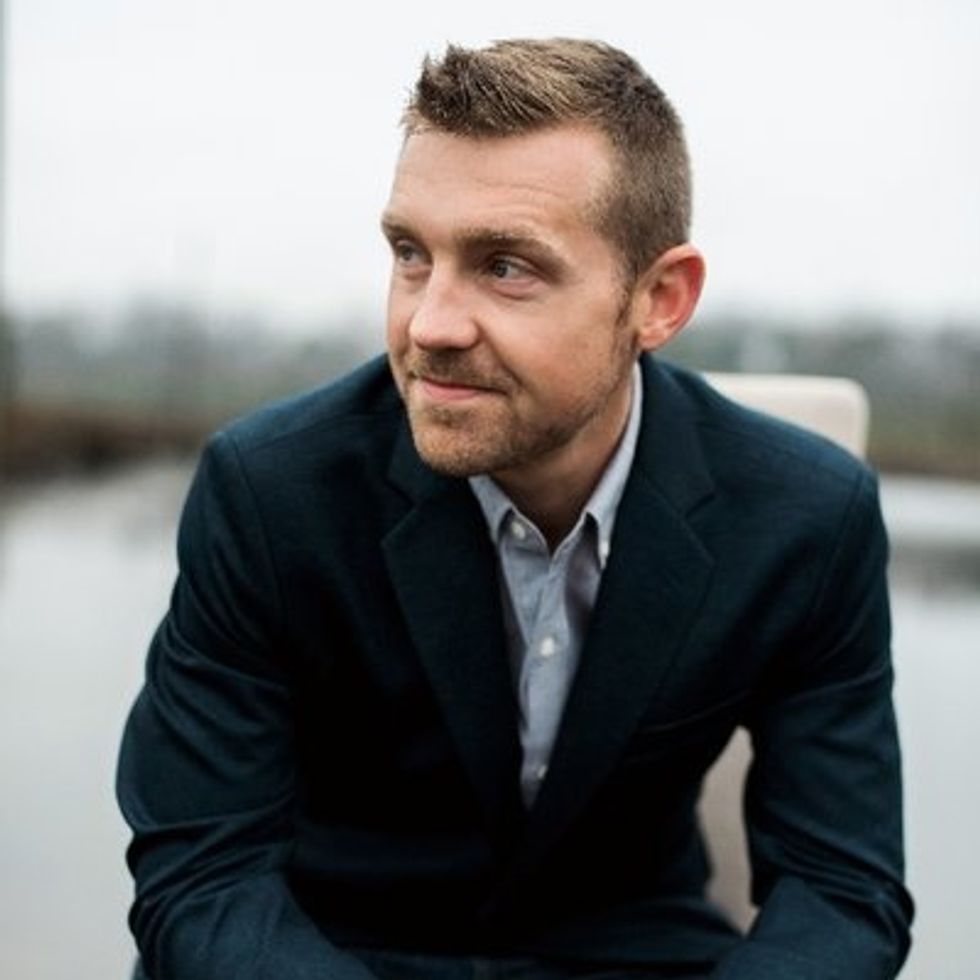 GitLab has been fully remote since it was founded out of Y Combinator in 2015 and far from slowing it down, Darren Murph, the company's head of remote, says the distributed model has been a major driver of success.
Why did GitLab decide to go fully remote when it started?
The first three employees at GitLab were based in three different countries, and so we were very much remote by default. The company did come to California through the Y Combinator startup accelerator — and as all companies do, they did what they were told and they got an offer in San Francisco. That lasted about three days before people just stopped showing up. The work continued to get done and it just dawned on the founding team really early on that spending money on real estate was not useful in any way, so they let the office fade and thus the all-remote company was born.
Did you ever feel before the past few months that there was a stigma put on you guys because of that decision to be fully remote?
Early on there were actually some investors that told the founding team, "Look, we love your business and we love your business model, but here's the deal: We have various companies that we can invest in and we've never seen a company do this long term. And so that means there's more risk associated with this. And we're not in a position where we have to take that risk and so we're not going to."
And what's crazy about it is over the years, many of those have made a complete 180 and are actively seeking remote first and all remote companies because it simply makes sense. When you look at a VC, if they're going to cut you a million dollar seed check and 40% of that goes to an office that you're leasing and you have no equity in, compared to a startup where 100% of that goes to people and technology, which do you think has the longer runway for success? It is amazing to see the turn of mindset from nine or 10 years ago. Last year we partnered with General Catalyst to host a half-day panel specifically on making remote work because General Catalyst wants to be known as a VC firm that is actively looking to invest in companies like that. That would have been unthinkable 10 or 15 years ago.
So these remote trends were underway before coronavirus?

Yes, well before COVID, because the technology is not the issue anymore. Fifteen years ago, Slack and Zoom did not exist. The only thing you have to get your head around is the management culture side, and (employers) have seen that startups tend to skew younger and they have never known a life without the internet. They've always been comfortable communicating digitally. It just makes sense. They don't view it as remote work. They just view it as work. And I think what has happened has simply accelerated what was already happening.
But VCs have always liked going in and walking around — to, in some sense, see where their money is going.
But that doesn't mean it's intelligent. Laying your eyes on people and on chairs that you don't own has never been a good way to measure productivity or success. And that is the great awakening that's happening right now, which is the question of, 'how do I know if someone's working remotely?' Well, how did you know they were working in the office?
This great migration is starting to force people to take a look at how much they were biased and how much they really should have been focused on results. But listen, I don't think you'll ever get away from some B.S. that they want their start ups in an office, because they they want to command and control. And look, it may work better for some companies than others. If you're dealing with physical hardware, it's still going to be really hard to do it remotely. But if you're dealing with a truly digital products, (working remotely is) really amenable to do that.
It seems like there's already been a whole backlash to the all-remote movement. Ultimately when there's a successful vaccine, how much of a shift will there really be?
There's definitely no putting this genie back in the bottle. I think the long term effects of this are going to be way more positive. That will outweigh any negative. I think one of the major things to come from this is it has finally democratized the conversation on workplace flexibility.
Working moms, caregivers, military spouses, people with disabilities and people that simply want to live somewhere outside of a major urban center have been (reluctant) to bring up the conflict in conversation and interviews. What COVID has done is every company is going to have to have an answer to question: 'What is your stance on workplace flexibility?'
To me, that is massively empowering and massively liberating. I don't think all companies are going to shut their offices down overnight. The point is to provide more flexibility and support for people no matter where they are. Companies need to realize that their offices are simply another place to go to work in. And if you look at it through that lens, you design your company to have a thriving culture no matter where someone is.