lightspeed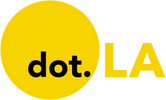 Get in the KNOW
on LA Startups & Tech
X
lightspeed
The Canadian point-of-sales software company Lightspeed has nabbed two Southern California ecommerce startups as online shopping continues to soar.
Lightspeed is acquiring the Encinitas-based ecommerce site Ecwid for an estimated $500 million. For $425 million it'll buy NuORDER, a Los Angeles platform connecting retailers and wholesalers to brands like Steve Madden and Helmut Lang.
Both deals, though not contingent on each other, are expected to close during the quarter ending on Sept. 30.
"By joining forces with Ecwid and NuORDER, Lightspeed becomes the common thread uniting merchants, suppliers and consumers," said Dax Dasilva, founder and CEO of Lightspeed, in a statement.
The publicly-traded company was founded in 2005. Its customers span retail, ecommerce, hospitality businesses and golf courses.
Lightspeed plans to reach more shoppers on social media and digital marketplaces with Ecwid's tech. The site, designed for small business owners to set up online stores, boasts more than 130,000 paying customers in over 100 countries.
"The distinction between online and brick-and-mortar retail has disappeared," Ecwid CEO's Ruslan Fazlyev said in a statement. "Lightspeed and Ecwid, two best-in-class platforms, will unite to truly empower businesses."
The deal with NuORDER will help Lightspeed grow out its financial services and ordering functions for merchants and suppliers. The L.A. startup says it serves 3,000 brands and saw 100,000 retailers pull in some $11.5 billion in orders through its platform in the yearlong period ending March 31.
From Your Site Articles
Related Articles Around the Web
Valence, a tech platform and professional network launched last year that connects Black founders, announced its inaugural funding network Thursday. The list includes investors at top firms including Sequoia Capital, Accel and Upfront Ventures.
"For years, Black entrepreneurs have been told that Silicon Valley is a meritocracy, but at the same time most haven't had access to the top networks, the warm introductions, and the mentorship that underpin lasting success in tech. Valence is upending this completely by bringing the top VCs to compete for the best Black entrepreneurs." said Valence co-founder and general partner at Upfront Ventures, Kobie Fuller. "We want to even the playing field with the goal of exponentially growing the number of Black-owned startups that get funded."
Only 4% of VC employees are black, according to a 2018 survey by the National Venture Capital Association, an industry trade group. Just 10% of VC-backed companies in Los Angeles are run by a person of color or a woman, according to PledgeLA.
However, the true numbers are likely much lower because those survey – like all others examining diversity — are self-reported.
Valence also announced that is has appointed tech and entertainment veteran Guy Primus as chief executive officer.

"Facilitating success in the innovation economy is key to Valence's mission. By creating the Valence Funding Network, we are eliminating one of the most formidable structural obstacles to success—the access to venture investors." said Primus.
Here are the inaugural funding members:
645 Ventures
Nnamdi Okike
Accel
Rich Wong
Base10
Ade Ajao
Bessemer
Elliott Robinson
Capital G
Gene Frantz
Collab Capital
Jewel Burks
Concrete Rose
Sean Mendy
Defy Partners
Nabeel Hyatt
Techsquare Labs
Upfront
Neil Sequiera
Equal Ventures
Richard Kerby
First Round
Josh Kopelman
Forerunner
Brian O'Malley
Foundry
Brad Feld
General Catalyst
Peter Boyce
GGV
Hans Tung
Greylock
Sarah Guo
Jordan Fudge
Spark Capital
Rebecca Kaden
High Alpha
Scott Dorsey
Lightspeed
Mercedes Bent
Lux
Deena Shakir
Outlander
Paige Craig
Precursor
Charles Hudson
Redpoint
Annie Kadavy
Sequoia
Jess Lee
Sinai Ventures
Paul Judge
Union Square
Kobie Fuller