sequoia capital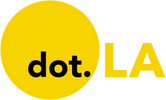 Get in the KNOW
on LA Startups & Tech
X
sequoia capital
Valence, a tech platform and professional network launched last year that connects Black founders, announced its inaugural funding network Thursday. The list includes investors at top firms including Sequoia Capital, Accel and Upfront Ventures.
"For years, Black entrepreneurs have been told that Silicon Valley is a meritocracy, but at the same time most haven't had access to the top networks, the warm introductions, and the mentorship that underpin lasting success in tech. Valence is upending this completely by bringing the top VCs to compete for the best Black entrepreneurs." said Valence co-founder and general partner at Upfront Ventures, Kobie Fuller. "We want to even the playing field with the goal of exponentially growing the number of Black-owned startups that get funded."
Only 4% of VC employees are black, according to a 2018 survey by the National Venture Capital Association, an industry trade group. Just 10% of VC-backed companies in Los Angeles are run by a person of color or a woman, according to PledgeLA.
However, the true numbers are likely much lower because those survey – like all others examining diversity — are self-reported.
Valence also announced that is has appointed tech and entertainment veteran Guy Primus as chief executive officer.

"Facilitating success in the innovation economy is key to Valence's mission. By creating the Valence Funding Network, we are eliminating one of the most formidable structural obstacles to success—the access to venture investors." said Primus.
Here are the inaugural funding members:
645 Ventures
Nnamdi Okike
Accel
Rich Wong
Base10
Ade Ajao
Bessemer
Elliott Robinson
Capital G
Gene Frantz
Collab Capital
Jewel Burks
Concrete Rose
Sean Mendy
Defy Partners
Nabeel Hyatt
Techsquare Labs
Upfront
Neil Sequiera
Equal Ventures
Richard Kerby
First Round
Josh Kopelman
Forerunner
Brian O'Malley
Foundry
Brad Feld
General Catalyst
Peter Boyce
GGV
Hans Tung
Greylock
Sarah Guo
Jordan Fudge
Spark Capital
Rebecca Kaden
High Alpha
Scott Dorsey
Lightspeed
Mercedes Bent
Lux
Deena Shakir
Outlander
Paige Craig
Precursor
Charles Hudson
Redpoint
Annie Kadavy
Sequoia
Jess Lee
Sinai Ventures
Paul Judge
Union Square
Kobie Fuller
The most prominent venture capitalist in Los Angeles is sounding the alarm bells over coronavirus, warning it is likely to be a "black swan" event.
"If this is a black swan, you must shore up cash now," said Mark Suster, managing partner at Upfront Ventures. "If it's not a black swan event the worst case scenario is you were overly conservative."
Suster first made the pronouncement in a deck for a presentation he was set to give next week at the SaaStr conference in the Bay Area, the largest annual gathering of software as a service companies. But ironically, organizers decided Thursday to postpone the event so Suster shared the slides on social media and expanded on his views in a telephone interview with dot.LA Friday.
"We've been telling our companies to cut their burn rates, pad their balance sheets and not to be precious about valuation," Suster told dot.LA. "Survival is way more important."
Suster thinks COVID-19 could end being the most significant event of his investing lifetime because of the high degree of uncertainty and its lasting impact of up to 18 months.
"I think this is going to be harder than 9/11," said Suster. "9/11 was a shock to the system, but it was a one time event and then it was done."
Suster emphasizes that no one knows how COVID-19 will turn out, and he does not want to sound alarmist. But if the uncertainty continues he expects investors to stop writing checks, just as they did after the DotCom Bust and the Great Recession. The problem is he has no idea how long investing will be halted.

"That could be one month, three months, or 18 months," he said. For now at least, Suster says Upfront is still trying to proceed as normally as possible.
"We just wired money to a company this morning," he said.
If there is any silver lining it is that investors could be more inclined to put money into venture capital as interest rates go even lower and that venture firms like Upfront are sitting on records amounts of cash they have to put to work.
"It's not like they're not going to turn around and say 'we've decided to send all this money back," Suster said. "They will deploy it. They may choose to go more slowly for a period of time."
At Upfront's Santa Monica office, employees are still coming into the office but the firm implemented a no-handshake policy last week and has gotten rid of communal cheese and meat trays. Suster and his team are still trying to meet with as many founders and investors as possible, but it's getting more difficult.
"The number of people now in other states canceling meetings and saying they've implemented a no in-person meeting policy has shocked me," he said.
Suster is not alone is calling coronavirus a black swan event. Sequoia Capital, one of Silicon's Valley's leading venture capital firms, told investors Thursday that companies should revise sales forecasts, stockpile cash, and cut costs, perhaps by laying off workers.
"This might be a time to evaluate critically whether you can do more with less and raise productivity," the firm wrote. "We suggest you question every assumption about your business."
The firm said some of its companies have already reported sharply falling growth rates between December and February and disruption in the supply chain means hardware, direct-to-consumer, and retailing companies may need to go elsewhere to be able to make their products.
"It will take considerable time — perhaps several quarters — before we can be confident that the virus has been contained," the firm wrote." It will take even longer for the global economy to recover its footing. Some of you may experience softening demand; some of you may face supply challenges."
Founders & business leaders: We sent this note to Sequoia founders/CEOs to provide guidance on how to ensure the health of their business while dealing with the consequences of the coronavirus. We hope it's helpful to you during these turbulent times. https://t.co/SRuqVGT8vD
— Sequoia (@sequoia) March 5, 2020
Venture-backed NEXT Trucking has laid off nearly 20 percent of its workforce as trade tensions have put pressure on the Southern California ports where it is concentrated.
The company had been on a fast track for growth as it sought to bring a sleek tech-sensibility to the grimier port logistics industry. Layoffs of 65 of its 300 workers will take effect on March 17, according to a document filed with state's Employment Development Department.
NEXT spokesman Mike Bush said the company was "deprecating our least profitable business units in order to focus on growth areas" including an aggressive push in New York and New Jersey. But, he would not specify what areas of the company were being slimmed down.
One of several app-driven startups that recently emerged to ease inefficiencies in cargo transportation, NEXT has raised $134 million from backers that include Brookfield Ventures – an owner of seaport properties around the world, including a stake in TraPac terminal in Los Angeles — and Sequoia Capital.
Founded by husband and wife team Elton Chung, a former investment banker, and e-commerce entrepreneur Lidia Yan, the company was touting plans to expand last year when it opened a 25,000 square foot headquarters in El Segundo.
Billed as a "FreightTech" company, NEXT Trucking runs a proprietary fleet and uses drivers to operate in the Los Angeles and Long Beach ports where it matches truckers to shippers. It launched in 2015 and according to its website has ferried $50 billion worth of goods for companies like Steve Madden and electronics-maker Sharp.
Southern California ports have recently seen a fall in imports as trade tensions between China and the United States intensified last year. Although relations have smoothed a bit, many companies have moved their supply chains away from China to Southeast Asian countries, altering shipping routes from the West Coast to the East Coast. The trucking industry and ride-based apps like Uber have also been grappling with a California law that redefines the role of an independent contractor.
From Your Site Articles
Related Articles Around the Web