wfh
Fresh off raising a $7 million seed round in February, Jill Wilson took the first step any founder traditionally takes when launching a new startup: She called up a real estate broker and leased an office.
"I would not have ever considered a remote workplace before," said Wilson, co-founder and CEO of mobile game maker Robin Games. "I was very squarely in the camp that you need to be in the same room to create a great creative product."
Less than a month later, the coronavirus sent Wilson and her team home, where they have been working ever since. Some employees left Los Angeles to be closer to family and live in cheaper cities like Atlanta and New Mexico. "I will never require people who moved away to come back," Wilson said.
Despite being scattered across the country instead of shoulder-to-shoulder in the office they rented on Abbot Kinney, Wilson has been surprised how productive her team has been. "I've done a shocking 180 on this," said Wilson. "I'm a convert to a distributed workforce."
Wilson says it is a big advantage to be able to recruit from a vastly bigger pool of candidates, not just those in Los Angeles or willing to move here. And she says her employees are much happier now that they don't waste time sitting in traffic commuting to Venice, California. "I think that's one of the reasons my team is so efficient, because they can literally roll out of bed and start working," she said.
Startups' early days are usually defined by young and over-caffeinated engineers huddled around monitors, not Zoom meetings and virtual happy hours. Apple, Hewlett-Packard and Google were all famously started in garages. A newer generation of startups launched in co-working spaces, but proximity has always been seen as a crucial ingredient for building a young company.
"Investors have questioned how well a business can find its footing and grow — especially in its early days — without close, personal collaboration among employees," wrote Paul Condra, a lead analyst at Pitchbook, in a research note. "Similarly, as organizations scale, the distributed model is often viewed as an impediment to that growth, which has made it harder for companies using it to raise money. For venture investors, the ability to see a company's physical offices, meet the team and witness first-hand the central hive of day-to-day activity is a key part of regular due diligence."
Nearly all office workers have been forced to work remotely since mid-March, but the transition for young startups has arguably been among the hardest. Whenever the day comes when employees feel safe enough to return, investors interviewed by dot.LA say they still prefer to back companies that have an office.
"You just can't achieve the same level of productivity if everyone remains totally remote," said Mark Suster, founding partner of Upfront Ventures. "When we return to some sort of new normal, whatever that normal is, people are still going to need to congregate in close proximity with each other."
"I'm still of the old school that I like to see a team in the same place to the extent possible. So I'm looking forward to the day when a team can be in the same place," said Eric Manlunas, founder and managing partner of Wavemaker Partners. "There's a lot of positives that come out of that."
When the UK-based startup network Founders Forum interviewed hundreds of founders recently, 63% said what they missed most about the office was spontaneous conversation and collaboration.
Investors agreed that the younger a startup, the more crucial it is for employees to be together. It also is much more important for a founding team who has not worked with each other before to be together. "You need that connective tissue in the early days," said Sanjay Reddy, co-founding partner of Unlock Venture Partners.
However, just because offices are still important does not mean that things will ever go back to the way they were before the pandemic. "I do believe the genie is out of the bottle," said Reddy. "I don't think we're going back to the office full time ever again."
Nearly half of organizations with office space say they expect to reduce their physical office footprint as a result of the coronavirus, and more than 20% expect to reduce it by more than 25%, according to S&P GLOBAL. The new normal for startups will likely include a degree of remote work and more openness to hiring employees who don't want to live in high-priced cities.
"I don't think any company is fully ready to embrace fully remote yet because so much is unknown," said Matt Hoffman, a partner and head of talent at M13. "But we see companies that were very reticent to have anyone work remotely, and now they're taking some steps to see what works well. No one should go from zero to 60 overnight."
Condra, the Pitchbook analyst who studies workplace trends, says the real test of remote work will be when it is viewed not as an accommodation, but as a benefit. He is curious to see if a venture fund will specifically target fully remote companies because they view them as a competitive advantage, but he has not seen any doing that yet. It seems that for all the reasons workers do not miss offices: traffic clogged commutes, annoying co-workers, sad desk lunches – most companies still view the benefits of offices outweighing their cost.
"Is there a tipping point where a company comes along and says, 'We can do better if we're distributed than we can do in an office'?" asked Condra. "Once that is proven, the model will become mainstream."
The list of successful fully remote startups is a short one. But Gitlab, which is valued at $2.75 billion and employs 1,200 people in 67 countries, all of whom are remote, is invariably at its top. Whether the company is a one-off, largely because of the remote-friendly nature of its business – providing software for developers – remains to be seen.
"A lot of people like going into the office to focus on work," said Hoffman. "I don't think that will ever go away."
Even Wilson is not ready to go fully remote. She is keeping Robin Games' Venice office in the hope that some of her team can eventually return there for meetings and brainstorming sessions. Even though she is allowing employees to work from anywhere indefinitely, she sees a symbolic importance to maintaining a physical headquarters with her company's logo on the front door.
"It's nice to have roots," she said. "We want to have a base for our company."
As employees and employers have scrambled in recent months to adapt to remote work, nothing has changed for GitLab, except that its founders feel vindicated after years of doubts about whether not having an office would harm productivity and scare off investors. The company, which provides software for developers, is valued at $2.75 billion and employs 1,200 people in 67 countries, all of whom are remote.
GitLab has been fully distributed since it was founded out of Y Combinator in 2015 and far from slowing it down, Darren Murph, the company's head of remote, says eschewing the office — or the co-located model as he calls it — has been a major driver of success.
"In 2019, the company tripled in size," said Murph. "That would have been literally impossible in a co-located space because we would have had moved offices at least three times — and just the time it takes to actually move would have prevented us from hiring that amount of people. We have been able to scale and grow at an amazing rate because of the efficiencies when you don't have to worry about an office building. You can run circles around companies that continue to do the co-located model."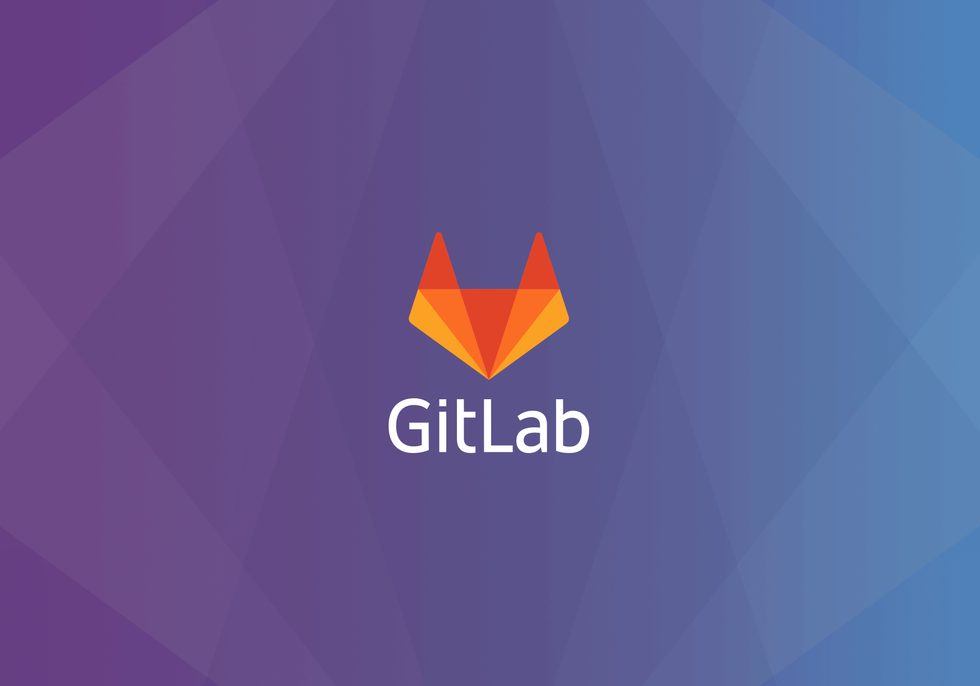 What are the Secrets to Running a Remote Startup? GitLab has Been Doing it for 5 Years about.gitlab.com
Murph, who has been working at home for 15 years in various communications roles, was hired by GitLab last year into a position he thinks more companies should have. That's because, he says, for all its advantages, being a remote office is not easy. It requires intentionality, especially for employees who've spent their whole careers in offices.

"This isn't just something where people flip a switch and say 'oh great, we're remote' and everything can work as it always has'," said Murph.
Aside from being an evangelist for remote offices, Murph helps new employees onboard and wrote GitLab's Remote Playbook, which anyone can view. He recently spoke to dot.LA from his home in North Carolina about what other companies can learn from his experience and how many others will ultimately follow GitLab's path.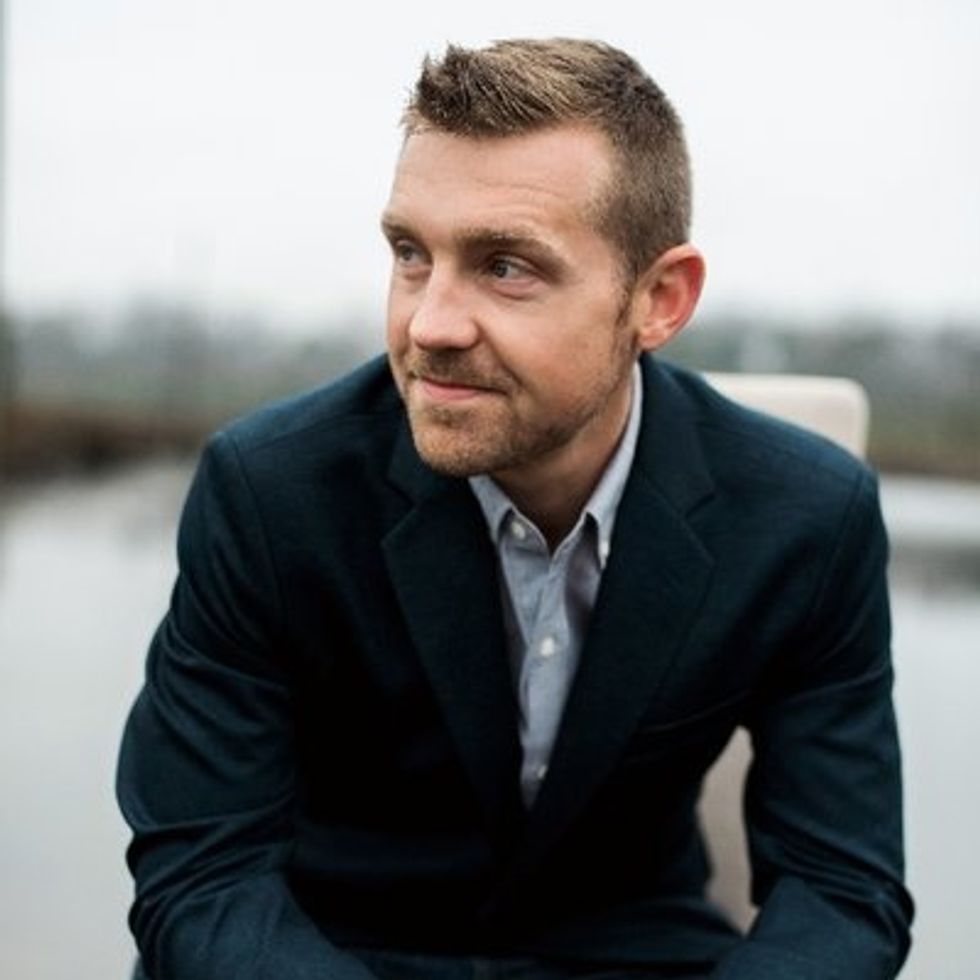 GitLab has been fully remote since it was founded out of Y Combinator in 2015 and far from slowing it down, Darren Murph, the company's head of remote, says the distributed model has been a major driver of success.
Why did GitLab decide to go fully remote when it started?
The first three employees at GitLab were based in three different countries, and so we were very much remote by default. The company did come to California through the Y Combinator startup accelerator — and as all companies do, they did what they were told and they got an offer in San Francisco. That lasted about three days before people just stopped showing up. The work continued to get done and it just dawned on the founding team really early on that spending money on real estate was not useful in any way, so they let the office fade and thus the all-remote company was born.
Did you ever feel before the past few months that there was a stigma put on you guys because of that decision to be fully remote?
Early on there were actually some investors that told the founding team, "Look, we love your business and we love your business model, but here's the deal: We have various companies that we can invest in and we've never seen a company do this long term. And so that means there's more risk associated with this. And we're not in a position where we have to take that risk and so we're not going to."
And what's crazy about it is over the years, many of those have made a complete 180 and are actively seeking remote first and all remote companies because it simply makes sense. When you look at a VC, if they're going to cut you a million dollar seed check and 40% of that goes to an office that you're leasing and you have no equity in, compared to a startup where 100% of that goes to people and technology, which do you think has the longer runway for success? It is amazing to see the turn of mindset from nine or 10 years ago. Last year we partnered with General Catalyst to host a half-day panel specifically on making remote work because General Catalyst wants to be known as a VC firm that is actively looking to invest in companies like that. That would have been unthinkable 10 or 15 years ago.
So these remote trends were underway before coronavirus?

Yes, well before COVID, because the technology is not the issue anymore. Fifteen years ago, Slack and Zoom did not exist. The only thing you have to get your head around is the management culture side, and (employers) have seen that startups tend to skew younger and they have never known a life without the internet. They've always been comfortable communicating digitally. It just makes sense. They don't view it as remote work. They just view it as work. And I think what has happened has simply accelerated what was already happening.
But VCs have always liked going in and walking around — to, in some sense, see where their money is going.
But that doesn't mean it's intelligent. Laying your eyes on people and on chairs that you don't own has never been a good way to measure productivity or success. And that is the great awakening that's happening right now, which is the question of, 'how do I know if someone's working remotely?' Well, how did you know they were working in the office?
This great migration is starting to force people to take a look at how much they were biased and how much they really should have been focused on results. But listen, I don't think you'll ever get away from some B.S. that they want their start ups in an office, because they they want to command and control. And look, it may work better for some companies than others. If you're dealing with physical hardware, it's still going to be really hard to do it remotely. But if you're dealing with a truly digital products, (working remotely is) really amenable to do that.
It seems like there's already been a whole backlash to the all-remote movement. Ultimately when there's a successful vaccine, how much of a shift will there really be?
There's definitely no putting this genie back in the bottle. I think the long term effects of this are going to be way more positive. That will outweigh any negative. I think one of the major things to come from this is it has finally democratized the conversation on workplace flexibility.
Working moms, caregivers, military spouses, people with disabilities and people that simply want to live somewhere outside of a major urban center have been (reluctant) to bring up the conflict in conversation and interviews. What COVID has done is every company is going to have to have an answer to question: 'What is your stance on workplace flexibility?'
To me, that is massively empowering and massively liberating. I don't think all companies are going to shut their offices down overnight. The point is to provide more flexibility and support for people no matter where they are. Companies need to realize that their offices are simply another place to go to work in. And if you look at it through that lens, you design your company to have a thriving culture no matter where someone is.
Offices are likely to get bigger, not smaller. Major cities could hollow out. And more people will work remote.
Those are some of the takeaways from dot.LA's virtual strategy session held Tuesday on the future of commercial real estate with Brendan Wallace, co-founder and managing partner at Fifth Wall; Justin Bedecarre, co-founder and CEO of HelloOffice and Jen Nguyen, founding partner of TEAMWERC.
We've rounded up three major points from the discussion below. Watch the full event below, and sign up for our newsletter to get notified of future events.
Smaller Cities Are Attracting More Knowledge Workers
"Cities are in a fight for knowledge workers, they definitionally are. They want that tax base. They want that revenue base. They will try to appeal probably to younger, more mobile millennial, Gen Z workers and attract them directly and say, 'well once there's a core base in Salt Lake City, or in Wichita, or in Tampa well, that company will have to open an office there.'
It's more of a government to consumer marketing strategy than a government to corporation marketing strategy, and we're in the very early innings of that. And so, that literally would not have been possible. I think if two things hadn't happened, one, the forward progress of cloud-based collaboration tools didn't exist...And the second thing is (if) COVID hadn't happened because COVID was this unplanned forced test of the integrity of those tools and the integrity of a workforce that's working remote."
— Brendan Wallace, Fifth Wall
More Employees Will Work Hybrid
"The vast percentage of employees will be flexible.. And so they'll be close to a workplace. Maybe they'll work five days a week, maybe they'll work in the office one to two days a week, and go to the office to make plans to collaborate with their team to jam on the whiteboard.
"I think, at least you know 70 to 75% of all employees will be adopting the hybrid model."
— Justin Bedecarre, HelloOffice
At the Office, There's More Space
"We've seen the loss of 40% of real estate...because of the six-feet social distance.
"In some cases where we're talking about the knowledge-based tech workers, typically in San Francisco, you're seeing an average of 100 to 250 square foot per person. Now, after layering the social distance guidelines of the minimum six foot — which we don't even know today, if that is enough — you're needing at least 300 to 350 square feet more per person."
— Jen Nguyen
Copy of dot.LA Strategy Session: Office 2021, in Partnership with HelloOffice www.youtube.com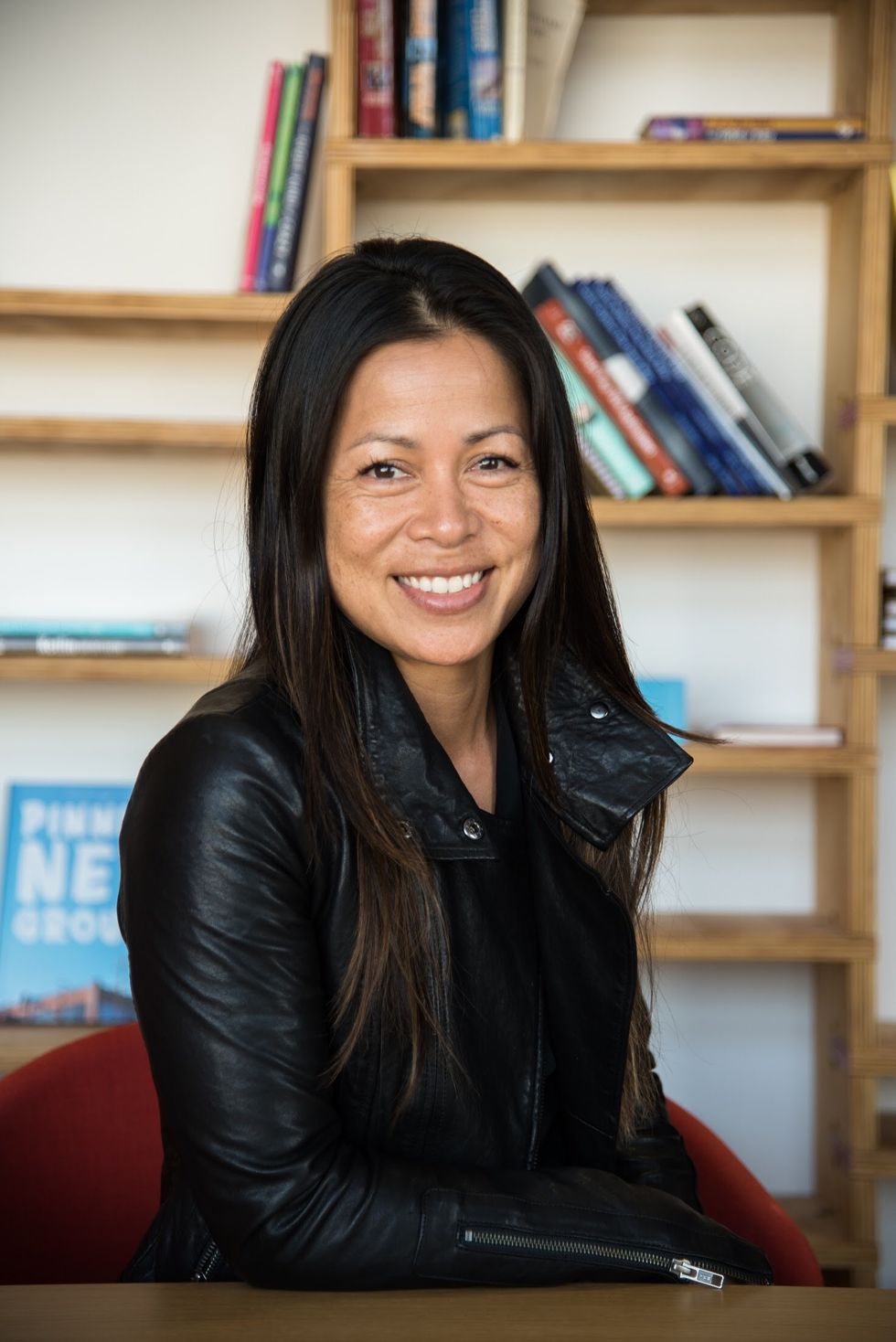 Jen Nguyen, Founding Partner of TEAMWERC
​Jen Nguyen, Founding Partner of TEAMWERC
Jen Nguyen is a founding partner of TEAMWERC, delivering best in class turnkey workplace as a service. She has a back to back track record building hyper growth inclusive award winning workplaces from the ground up. Founding workplace leader at Pinterest, Zynga, Tesla Motors and SAP Successfactors from their infancy through IPOs.
TEAMWERC will create a mindshift in how you approach your workplace bridging the gap between people and places, offering a plug and play expert team embedded into your organization.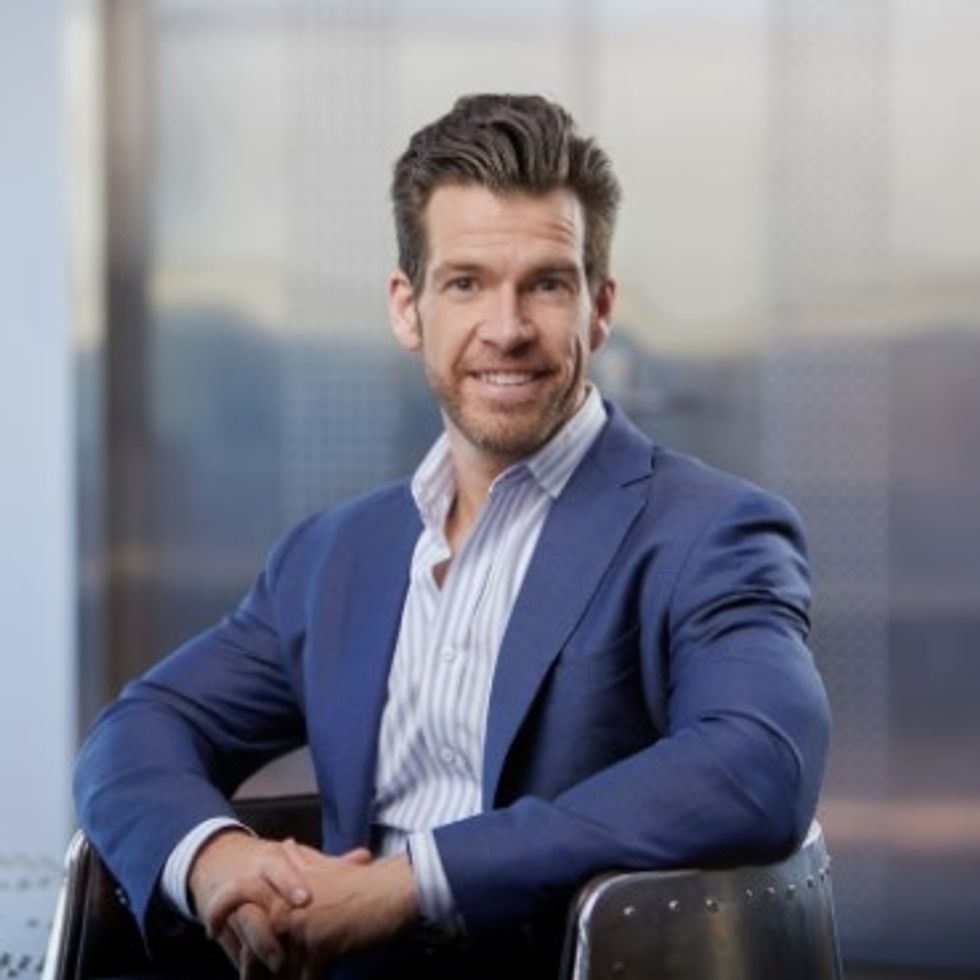 Brendan Wallace, co-founder & managing partner at Fifth Wall
Brendan Wallace, Co-Founder & Managing Partner at Fifth Wall
Brendan Wallace is a co-founder and managing partner at Fifth Wall, where he guides the firm's strategic vision.
Prior to starting Fifth Wall, Brendan co-founded Identified, a workforce optimization data and analytics company that raised $33 million of venture funding and was acquired by Workday (NYSE: WKDY) in 2014. He also co-founded Cabify, the largest ridesharing service in Latin America, and has been an active investor, leading more than 60 angel investments including Bonobos, Dollar Shave Club, Lyft, SpaceX, Clutter, and Philz Coffee.
Brendan started his career at Goldman Sachs in the real estate, hospitality, and gaming group before joining The Blackstone Group's real estate private equity practice.
Brendan is from New York City and currently lives in Venice. He graduated from Princeton University, where he received his BA in political science and economics. He received his MBA from the Stanford Graduate School of Business.
Justin Bedecarre, Co-Founder & CEO of HelloOffice
Justin is Co-Founder and CEO of HelloOffice. a modern commercial real estate brokerage on a mission to help everyone find a workplace they love. By empowering experienced brokers with innovative technology, HelloOffice turns the painful traditional process of searching for office space into a faster and more collaborative experience.

From headquarters to hybrid workplaces, HelloOffice works with companies like Palantir, Y Combinator, Afterpay, Brex and many others around the world.
Justin started HelloOffice in 2016 in San Francisco, and before that co-founded 42Floors which was acquired by Knotel.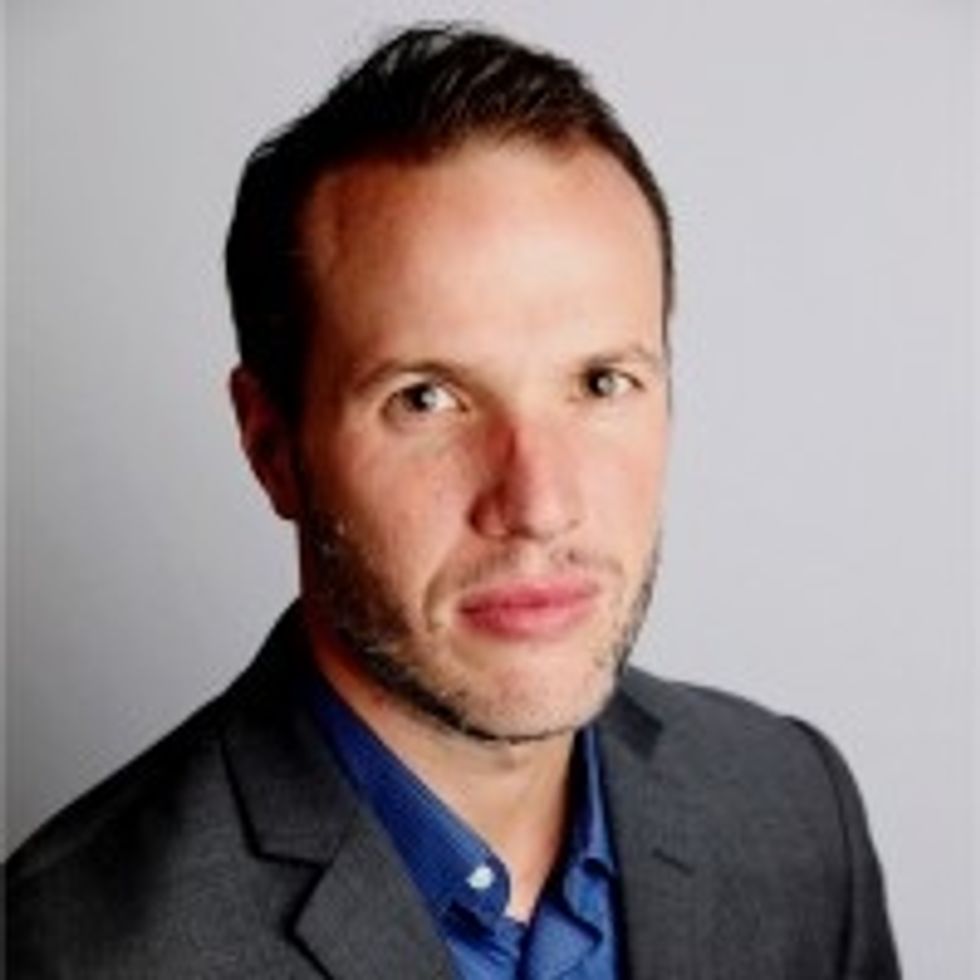 Ben Bergman, Senior Reporter
Ben Bergman, Senior Reporter at dot.LA
Ben Bergman is the newsroom's senior reporter, covering venture capital. Previously he was a senior reporter/host at KPCC, a producer at Gimlet Media and NPR and produced two investigative documentaries for KCET. He has been a frequent on-air contributor to NPR and Marketplace and has written for The New York Times. Bergman was a 2017-2018 Knight-Bagehot Fellow in Economic and Business Journalism at Columbia Business School. He enjoys skiing, playing poker, and cheering on The Seattle Seahawks.