wfh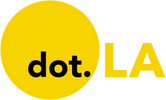 Get in the KNOW
on LA Startups & Tech
X
wfh
I started my journey as both an angel investor and founder over 20 years ago.
A handful of successful companies and hundreds of investments later, I realized a few common themes throughout my portfolio. One in particular stands out: democratization.
Democratization, or making things more accessible to more people, has been a considerable factor in much of my decision making as a founder and investor.
I helped democratize travel when co-founding Hotwire, real estate with Zillow, and second home ownership with Pacaso.
The same rings true for my current investments, like Intro, a startup that provides access to industry and thought leaders to anyone seeking 1-on-1 virtual sessions, or Arrived Homes, which democratizes rental investment opportunities.
That being said, I'm constantly thinking about what's next, and have noticed this democratization shapes many of the trends we can expect in 2022 and beyond. From accessible space travel to work environments - here are a few of my predictions.
The Metaverse and Web3 Take Center Stage
2022 is primed to bring the metaverse into the mainstream with major companies placing big bets (and big dollars) on this idea. Democratizing a wealth of information and communication for millions, if not billions.
Sure, Facebook's recent name change to "Meta" put this front of mind for many, but the metaverse is nothing new. The concept of people living their lives online in virtual and augmented reality has been a staple in entertainment since Neal Stephenson's 1992 novel, "Snow Crash." Tech has also attempted to bridge this reality gap with products like Oculus and Google Glass, while gaming platforms like Roblox and Minecraft are built on this concept of virtual interaction.
2022 will see more integration across platforms, propelling us further into this new reality - a virtual world where we seamlessly interact, exchange ideas, shop, learn, and more (my son and I recently recorded a podcast on the subject) is on the horizon.
And successful startups are already claiming their stake in the metaverse. Wave, for example, is re-writing the future of concert-going by bringing artists and audiences together through live and immersive virtual performances. The company has partnered with celebrities like John Legend and the Weeknd - giving an interactive and one-of-a-kind concert experience to millions.
The metaverse may dominate the current conversation - but it's not the internet's only progress gaining steam.
Web3 Will Enter the Mainstream
Currently, Web2 (or, the internet as we know it) is essentially controlled by companies that provide a service in exchange for users' data and their user-generated-content. This is the magic that powers social media platforms like Facebook, Instagram and TikTok. Web2 enriches the corporations which own the platforms with financial rewards and governance control of their sites.
On the other hand, Web3 aims to shake things up by giving the power and compensation back to the people in an open, intelligent, democratized and decentralized system. This decentralization will also allow users more control over the data they share and will make the internet even more integrated into daily life.
Web3 will run on blockchain technology, meaning that all transactions are publicly recorded for all to see. The user-generated content that drives economic value will benefit those users contributing to the network instead of the companies that created the network. These users will then be compensated via tokenization or crypto.
I can picture some killer apps in 2022 ready to compete with major companies currently relying on Web2 technology. Some startups, like the blockchain-powered wireless network Helium, and Hivemapper for mapping, have already adopted this decentralization and blockchain technology.
While the metaverse and Web3 go hand in hand as we enter this next internet phase - some of 2022's forecasts land closer to home.
At Work and Home
Should employers require employees to be in-person or not?
The pendulum continues to swing as companies attempt to implement efficient working environments for both employees and employers. The struggle with in-person, work from home and remote/hybrid is a trend likely to extend into 2022 and beyond.
While work from home environments still prove successful in both productivity and efficiency - many employers and employees are craving the benefits of in-person work.
The right balance that harbors both positive company culture and employee satisfaction will look different for every company. But one thing is certain - it will likely never be business as usual.
Luckily, new companies have stepped up to the plate to alleviate some of the stress - especially in the world of HRTech. Companies like Syndio (an investment of mine) values fairness and transparency for employees with their pay equity software and strive to make workplaces better for all. Another investment, Kona, helps boost company culture through effective and positive communication.
Adding to the conversation (and confusion) of in-person vs. remote/hybrid is the continued trend of employees packing up and out of a commutable radius.
Untethered from the office at the outset of the pandemic - many workers uprooted and moved locations. Employees will continue to disperse to different work bases as hybrid or remote environments remain.
This relocation trend also led to rising consumer interest in second-home ownership. My company Pacaso, democratized this market through co-ownership (more on this later!) and allows many people the opportunity to experience the best of both worlds while working in a hybrid environment. This leads us to the next trend...
Further Consumerization of Digital Real Estate
Even with some well-intentioned, centuries'-old regulations still hindering the home buying experience, digital real estate has transformed drastically over the last 25 years. And we can expect even more change in 2022 and beyond.
Consumers have made it clear that they want things to change - and instead of a one size fits all solution, we will continue to see an entire universe of solutions emerge to address the multiple and specific problems faced in the life cycle of a real estate transaction.
A brief history: Gone are the days of the Web1 pay-to-play era of online classifieds and paywalled information. Zillow and Trulia changed that game in 2005 when they turned on the lights and set otherwise restricted information (home valuations, pictures, mortgage rates) free. This created a new business model long craved for by the consumer.
As the above illustrates - change is constant, and democratization is key. In 2022 and beyond look for even more accessible information and transparency with innovations in user-generated content (reviews), better maps, more 3D tours, and tools to provide purchasing a property sight unseen.
2022 will also see the continued rise of the digitized transaction and reduced friction in the home buying/selling process. DotLoop (founded by my Pacaso co-founder, Austin Allison, and acquired by Zillow) was an early leader in reducing friction and digitization with its transaction management software. Many legacy companies now incorporate dotloop or similar software - providing consumers an easier way to follow along the transaction process.
iBuying companies like Offerpad and Opendoor are major players in frictionless transactions. With these companies, homeowners sell their home to an institutional buyer who then refurbishes and resells it for a fee.
All the while, a fresh crop of innovators are providing solutions for other aspects of the transaction. Companies like Flyhomes and Ribbon bridge a homeowner's equity gap between selling and buying a home, providing cash offers in competitive markets. Doma has digitized the title, escrow, and closing process - streamlining the transaction for all parties. Appraisals have been digitized by Aloft and mortgages by Tomo - greatly reducing some of the most stressful aspects of the giant transaction that is buying or selling a home.
This exciting trend of democratization in real estate is powerful and unstoppable. Though democratization comes in many forms - it always has one thing in common: making previously inaccessible areas of real estate available to many.
In the rental market, investors no longer have to have several hundred thousand dollars in the game to benefit from real estate appreciation. Companies like Arrived Homes, one of my portfolio companies, is a startup that buys homes through crowdsourcing and acts as the landlord. Consumers can put in as little as $100 as a shareholder and are currently seeing 11%+ returns annually.
Separate from the rental market is an area of real estate close to my heart - second homes. Democratization in the second home market was ripe for disruption. Pacaso, a company I co-founded in 2020, solved this by helping people buy a portion of a second home and managing the home and calendar for the owners. It's been incredibly successful in the US - and we just listed our first European property in Marbella, Spain.
Evolutions in Funding Rounds, Valuations and SPACs
The sky's the limit in 2022 when it comes to valuations and round sizes in venture capital.
Any fears surrounding the pandemic's effect on venture investing were luckily unfounded. The recovery has been sharp and continues to explode - and there is nothing to stop it.
High net worth individuals, foundations, and endowments are allocating higher percentages of their assets towards private investments, including venture capital. This increase will continue - giving venture funds much more power, and driving larger and larger rounds and higher valuations.
While things are on the rise for VC funding rounds and valuations - we're about to see a divergence in another arena raising capital and going public: SPACs (Special Purpose Acquisition Company).
I've written about my SPACs a few times - and still believe that for certain companies in certain situations, SPACs are a great path to the public markets. But 2022 will see the bifurcation between the good and bad SPACs.
Once a SPAC is formed and - they have a limited amount of time to find a likely target company to acquire via merger and bring public. Previously, a benefit of SPACs vs. IPO was the speedier timeline it took to bring an acquisition public.
Recent regulations and reviews have slowed the acquisition process for SPACs, which is negatively impacting the SPAC market, potential investors and SPAC valuations. A lot of these SPACs are nearing the end of their deadline to identify a company, raise capital, and merge to go public. Some will succeed - but many hundreds will not.
What started as a way to democratize the traditional IPO path, 2022 will continue to see a split between the few successful SPACs and the rest.
To the Moon
2022 will also be filled with milestones in the democratization of space travel - as the commercial space race continues.
The private sector heavy-hitters - like Bezos' Blue Origin and Musk's SpaceX (where I'm an investor) - are still grabbing headlines as the two companies edge closer to making their reusable rockets a reality.
But they are not the only players on the field. Many startups are joining the race - like Relativity Space (another 75 & Sunny portfolio company) - which in June 2021 raised an additional $650M in a Series E round and a valuation at $4.2B. Last month, the company successfully completed stage 1 testing for its 3D printed rocket - the Terran 1. And in 2022 Relativity Space plans to launch the Terran 1 into orbit.
Outside of technology, satellites, and rockets - we'll see new sectors of new economies emerge, like space-for-earth economies (where resources and services are produced in space for earth) and space-for-space economies.
We can expect Kennedy Space Center, Cape Canaveral and other launch sites to be pretty booked in 2022 and beyond.
… And Beyond
The above list is non-exhaustive. I'm also looking forward to the continued trends towards inclusive and diverse work environments - creating and allowing space for even more innovations and ideas to flourish.
From the future of urban mobility and telehealth to cryptocurrency and NFTs - 2022 (and beyond) is primed for disruption and game-changing technology.
And I'm so excited to be along for the ride. What are your predictions?
Fresh off raising a $7 million seed round in February, Jill Wilson took the first step any founder traditionally takes when launching a new startup: She called up a real estate broker and leased an office.
"I would not have ever considered a remote workplace before," said Wilson, co-founder and CEO of mobile game maker Robin Games. "I was very squarely in the camp that you need to be in the same room to create a great creative product."
Less than a month later, the coronavirus sent Wilson and her team home, where they have been working ever since. Some employees left Los Angeles to be closer to family and live in cheaper cities like Atlanta and New Mexico. "I will never require people who moved away to come back," Wilson said.
Despite being scattered across the country instead of shoulder-to-shoulder in the office they rented on Abbot Kinney, Wilson has been surprised how productive her team has been. "I've done a shocking 180 on this," said Wilson. "I'm a convert to a distributed workforce."
Wilson says it is a big advantage to be able to recruit from a vastly bigger pool of candidates, not just those in Los Angeles or willing to move here. And she says her employees are much happier now that they don't waste time sitting in traffic commuting to Venice, California. "I think that's one of the reasons my team is so efficient, because they can literally roll out of bed and start working," she said.
Startups' early days are usually defined by young and over-caffeinated engineers huddled around monitors, not Zoom meetings and virtual happy hours. Apple, Hewlett-Packard and Google were all famously started in garages. A newer generation of startups launched in co-working spaces, but proximity has always been seen as a crucial ingredient for building a young company.
"Investors have questioned how well a business can find its footing and grow — especially in its early days — without close, personal collaboration among employees," wrote Paul Condra, a lead analyst at Pitchbook, in a research note. "Similarly, as organizations scale, the distributed model is often viewed as an impediment to that growth, which has made it harder for companies using it to raise money. For venture investors, the ability to see a company's physical offices, meet the team and witness first-hand the central hive of day-to-day activity is a key part of regular due diligence."
Nearly all office workers have been forced to work remotely since mid-March, but the transition for young startups has arguably been among the hardest. Whenever the day comes when employees feel safe enough to return, investors interviewed by dot.LA say they still prefer to back companies that have an office.
"You just can't achieve the same level of productivity if everyone remains totally remote," said Mark Suster, founding partner of Upfront Ventures. "When we return to some sort of new normal, whatever that normal is, people are still going to need to congregate in close proximity with each other."
"I'm still of the old school that I like to see a team in the same place to the extent possible. So I'm looking forward to the day when a team can be in the same place," said Eric Manlunas, founder and managing partner of Wavemaker Partners. "There's a lot of positives that come out of that."
When the UK-based startup network Founders Forum interviewed hundreds of founders recently, 63% said what they missed most about the office was spontaneous conversation and collaboration.
Investors agreed that the younger a startup, the more crucial it is for employees to be together. It also is much more important for a founding team who has not worked with each other before to be together. "You need that connective tissue in the early days," said Sanjay Reddy, co-founding partner of Unlock Venture Partners.
However, just because offices are still important does not mean that things will ever go back to the way they were before the pandemic. "I do believe the genie is out of the bottle," said Reddy. "I don't think we're going back to the office full time ever again."
Nearly half of organizations with office space say they expect to reduce their physical office footprint as a result of the coronavirus, and more than 20% expect to reduce it by more than 25%, according to S&P GLOBAL. The new normal for startups will likely include a degree of remote work and more openness to hiring employees who don't want to live in high-priced cities.
"I don't think any company is fully ready to embrace fully remote yet because so much is unknown," said Matt Hoffman, a partner and head of talent at M13. "But we see companies that were very reticent to have anyone work remotely, and now they're taking some steps to see what works well. No one should go from zero to 60 overnight."
Condra, the Pitchbook analyst who studies workplace trends, says the real test of remote work will be when it is viewed not as an accommodation, but as a benefit. He is curious to see if a venture fund will specifically target fully remote companies because they view them as a competitive advantage, but he has not seen any doing that yet. It seems that for all the reasons workers do not miss offices: traffic clogged commutes, annoying co-workers, sad desk lunches – most companies still view the benefits of offices outweighing their cost.
"Is there a tipping point where a company comes along and says, 'We can do better if we're distributed than we can do in an office'?" asked Condra. "Once that is proven, the model will become mainstream."
The list of successful fully remote startups is a short one. But Gitlab, which is valued at $2.75 billion and employs 1,200 people in 67 countries, all of whom are remote, is invariably at its top. Whether the company is a one-off, largely because of the remote-friendly nature of its business – providing software for developers – remains to be seen.
"A lot of people like going into the office to focus on work," said Hoffman. "I don't think that will ever go away."
Even Wilson is not ready to go fully remote. She is keeping Robin Games' Venice office in the hope that some of her team can eventually return there for meetings and brainstorming sessions. Even though she is allowing employees to work from anywhere indefinitely, she sees a symbolic importance to maintaining a physical headquarters with her company's logo on the front door.
"It's nice to have roots," she said. "We want to have a base for our company."
Shutterstock
As employees and employers have scrambled in recent months to adapt to remote work, nothing has changed for GitLab, except that its founders feel vindicated after years of doubts about whether not having an office would harm productivity and scare off investors. The company, which provides software for developers, is valued at $2.75 billion and employs 1,200 people in 67 countries, all of whom are remote.
GitLab has been fully distributed since it was founded out of Y Combinator in 2015 and far from slowing it down, Darren Murph, the company's head of remote, says eschewing the office — or the co-located model as he calls it — has been a major driver of success.
"In 2019, the company tripled in size," said Murph. "That would have been literally impossible in a co-located space because we would have had moved offices at least three times — and just the time it takes to actually move would have prevented us from hiring that amount of people. We have been able to scale and grow at an amazing rate because of the efficiencies when you don't have to worry about an office building. You can run circles around companies that continue to do the co-located model."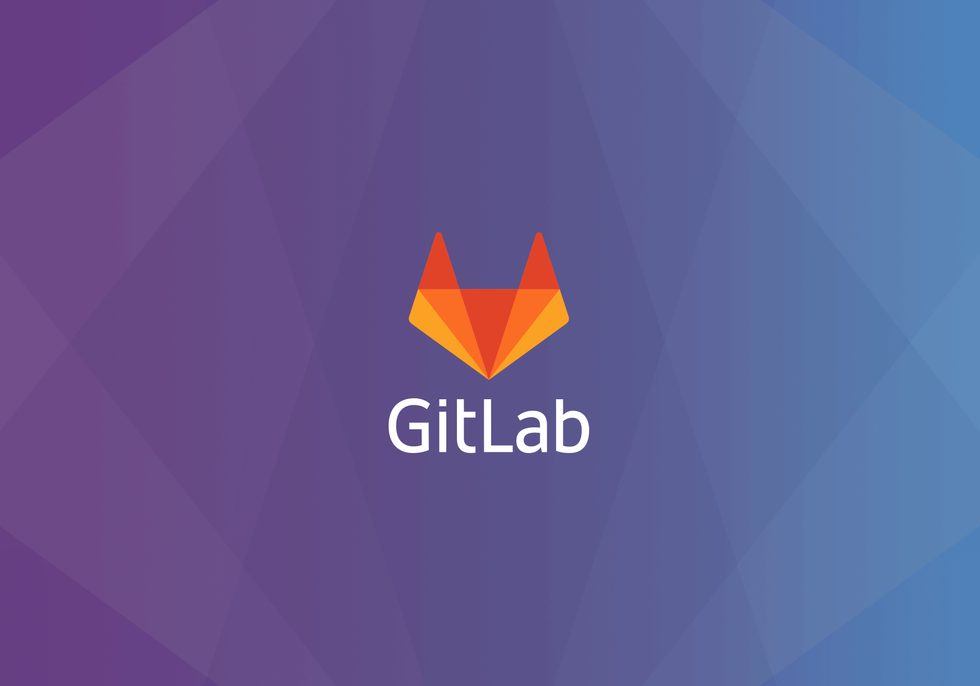 What are the Secrets to Running a Remote Startup? GitLab has Been Doing it for 5 Years about.gitlab.com
Murph, who has been working at home for 15 years in various communications roles, was hired by GitLab last year into a position he thinks more companies should have. That's because, he says, for all its advantages, being a remote office is not easy. It requires intentionality, especially for employees who've spent their whole careers in offices.

"This isn't just something where people flip a switch and say 'oh great, we're remote' and everything can work as it always has'," said Murph.
Aside from being an evangelist for remote offices, Murph helps new employees onboard and wrote GitLab's Remote Playbook, which anyone can view. He recently spoke to dot.LA from his home in North Carolina about what other companies can learn from his experience and how many others will ultimately follow GitLab's path.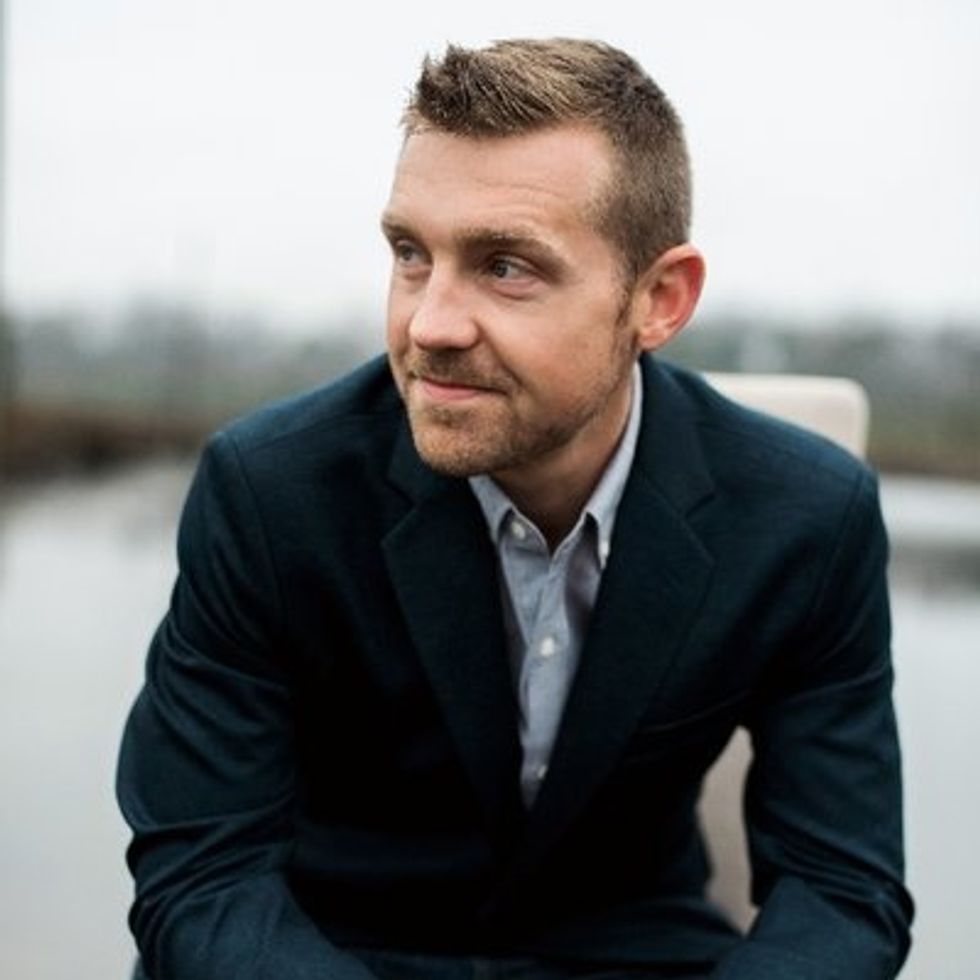 GitLab has been fully remote since it was founded out of Y Combinator in 2015 and far from slowing it down, Darren Murph, the company's head of remote, says the distributed model has been a major driver of success.
Why did GitLab decide to go fully remote when it started?
The first three employees at GitLab were based in three different countries, and so we were very much remote by default. The company did come to California through the Y Combinator startup accelerator — and as all companies do, they did what they were told and they got an offer in San Francisco. That lasted about three days before people just stopped showing up. The work continued to get done and it just dawned on the founding team really early on that spending money on real estate was not useful in any way, so they let the office fade and thus the all-remote company was born.
Did you ever feel before the past few months that there was a stigma put on you guys because of that decision to be fully remote?
Early on there were actually some investors that told the founding team, "Look, we love your business and we love your business model, but here's the deal: We have various companies that we can invest in and we've never seen a company do this long term. And so that means there's more risk associated with this. And we're not in a position where we have to take that risk and so we're not going to."
And what's crazy about it is over the years, many of those have made a complete 180 and are actively seeking remote first and all remote companies because it simply makes sense. When you look at a VC, if they're going to cut you a million dollar seed check and 40% of that goes to an office that you're leasing and you have no equity in, compared to a startup where 100% of that goes to people and technology, which do you think has the longer runway for success? It is amazing to see the turn of mindset from nine or 10 years ago. Last year we partnered with General Catalyst to host a half-day panel specifically on making remote work because General Catalyst wants to be known as a VC firm that is actively looking to invest in companies like that. That would have been unthinkable 10 or 15 years ago.
So these remote trends were underway before coronavirus?

Yes, well before COVID, because the technology is not the issue anymore. Fifteen years ago, Slack and Zoom did not exist. The only thing you have to get your head around is the management culture side, and (employers) have seen that startups tend to skew younger and they have never known a life without the internet. They've always been comfortable communicating digitally. It just makes sense. They don't view it as remote work. They just view it as work. And I think what has happened has simply accelerated what was already happening.
But VCs have always liked going in and walking around — to, in some sense, see where their money is going.
But that doesn't mean it's intelligent. Laying your eyes on people and on chairs that you don't own has never been a good way to measure productivity or success. And that is the great awakening that's happening right now, which is the question of, 'how do I know if someone's working remotely?' Well, how did you know they were working in the office?
This great migration is starting to force people to take a look at how much they were biased and how much they really should have been focused on results. But listen, I don't think you'll ever get away from some B.S. that they want their start ups in an office, because they they want to command and control. And look, it may work better for some companies than others. If you're dealing with physical hardware, it's still going to be really hard to do it remotely. But if you're dealing with a truly digital products, (working remotely is) really amenable to do that.
It seems like there's already been a whole backlash to the all-remote movement. Ultimately when there's a successful vaccine, how much of a shift will there really be?
There's definitely no putting this genie back in the bottle. I think the long term effects of this are going to be way more positive. That will outweigh any negative. I think one of the major things to come from this is it has finally democratized the conversation on workplace flexibility.
Working moms, caregivers, military spouses, people with disabilities and people that simply want to live somewhere outside of a major urban center have been (reluctant) to bring up the conflict in conversation and interviews. What COVID has done is every company is going to have to have an answer to question: 'What is your stance on workplace flexibility?'
To me, that is massively empowering and massively liberating. I don't think all companies are going to shut their offices down overnight. The point is to provide more flexibility and support for people no matter where they are. Companies need to realize that their offices are simply another place to go to work in. And if you look at it through that lens, you design your company to have a thriving culture no matter where someone is.