biotech in l a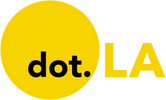 Get in the KNOW
on LA Startups & Tech
X
biotech in l a
A Culver City-based biotech company is testing COVID vaccinations it hopes will be effective against more contagious variants that have emerged from South Africa, California, Brazil and the U.K.

ImmunityBio — which is slated to merge with El Segundo-based therapeutics company NantKwest on Tuesday — announced that vaccine trial participants in the U.S. and South Africa have received their first dose of the vaccine.
The company is one of several locally that are developing new vaccinations, and comes as the Biden administration promises there will be enough doses to vaccinate Americans by May.
ImmunityBio's vaccine candidate known as hAd5 can be administered via injection or orally. It is still in early testing and has not yet undergone the Food and Drug Administration approval process The drug targets two viral proteins — the spike (S) protein, which allows the virus to enter humans' cells, and the nucleocapsid (N) protein. By targeting both, ImmunityBio and NantKwest hope the vaccine will be more effective for long-term immunity.
"Current COVID-19 vaccines only target the S protein, the primary source of virus mutations," said Dr. Patrick Soon-Shiong, executive chairman of ImmunityBio and NantKwest in an announcement. "These mutations may render existing vaccines less effective, so we have designed our vaccine differently and are driving T cells to both S and N."
Most coronavirus vaccines target the spike protein, and Pfizer and Moderna vaccines have become less effective due to a mutation in this variant. But the nucleocapsid protein "looks" more similar to the nucleocapsid protein in other strains of the coronavirus, meaning vaccines targeting it might be able to go up against more variants.
On this week's episode of LA Venture, hear from Sean Harper, founding managing director of Westlake Village BioPartners, which has two new funds totaling $500 million that's catalyzing the L.A. biotech ecosystem. Harper is the former head of research and development at biopharmaceutical company Amgen. He shares his focus on therapeutics to improve human lives and starting Westlake with Beth Seidenberg.
Key Takeaways
Harper believes Google's AlphaFold and protein folding will be transformative, but doesn't want to overhype its potential.
Harper points out that a lot of what's making biology more of a quantitative, predictive science and translatable into new therapies for people comes from the introduction of non-biology technologies like robotics, x-ray or crystallography.
Westlake Village BioPartners has partnered with Alexandria Venture Investments which has helped to provide turnkey available laboratory space. This should help companies get set up quickly.
"At some point, it's going to be possible to essentially reset the immune system. So it no longer believes that self antigens are foreign. If somebody brings forward a technology like that, it'll be transformative." — Sean Harper

Sean Harper attended medical school at the University of California at San Francisco, completed internal medicine and gastroenterology training at Massachusetts General Hospital, and was a postdoctoral fellow in the laboratory of Nobel Laurette Phillip A. Sharp at the Massachusetts Institute of Technology. He held a number of key leadership positions at Amgen.
Want to hear more of L.A. Venture? Listen on Apple Podcasts, Stitcher, Spotify or wherever you get your podcasts.

Photo by Vladimir Solomyani on Unsplash
Westlake Village BioPartners, the two-year-old Los Angeles venture capital firm investing in life science and therapeutic companies, has raised two new funds totaling $500 million. The announcement Tuesday brings the firm to $820 million in capital to date.
The first fund, called Opportunity 1, carves out $70 million for Westlake to invest Series B or later-stage rounds for companies they incubated or invested in previously.
Meanwhile, Westlake Village BioPartners 2 Fund is a $430 million stash for incubating and investing in about 12 Series A startups. The VC firm will also use that fund for other Series B or late-round investments.
"Los Angeles is an emerging biotech community that is fresh and exciting, and we are seeing an explosion of new startups in this region," said Westlake's co-founding managing director Beth Seidenberg in a statement.
According to a recent report from Biocom, the nonprofit tracking life science companies across California, L.A. County brought in over $1.1 billion in government funding last year — the most of any county in California. The industry also employed over 93,000 people in the county.
The firm has so far invested in three new companies using that larger fund — a gene therapy startup in San Diego and two L.A. companies.
One of those is ACELYRIN, a biopharma company focused on immunology that today launched with a Series A round backed by Westlake. The funding amount was not disclosed.
More than half of the 11 companies Westlake has invested in or incubated using its first fund, set up in 2018, are L.A.-based.
"We believe technology can come from anywhere, but our preference is to build companies in Los Angeles to help build out a new ecosystem," Seidenberg said. "With these two new funds, we will be managing more early stage venture capital solely from the greater Los Angeles area than any other firm."