dodger stadium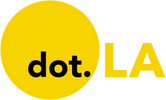 Get in the KNOW
on LA Startups & Tech
X
dodger stadium
Growing up in D.C., Cole Van Nice didn't have a hometown baseball to cheer on (the Nationals were still a few decades away from existence). That may have been a cause for consternation for a young sports fan, but when he got older and co-founded the L.A. Dodgers ownership's private investment arm, Elysian Park Ventures, it at least meant there was no gnawing feeling of disloyalty.
Founded in 2014, the firm's name is a nod to the 600-acre city park that hosts Dodger Stadium and the firm's headquarters. It's a way of acknowledging the origins and DNA behind the venture capital endeavor, which boasts a portfolio of around 45 mostly sports-focused companies and has written checks ranging from a $250K to over $100 million for startups at every stage of the growth.
"We can move up and down the capital structure depending on the opportunity," said Van Nice, who wrestled and played football in college. "The only constraint is domain: Everything we do is in the sports world."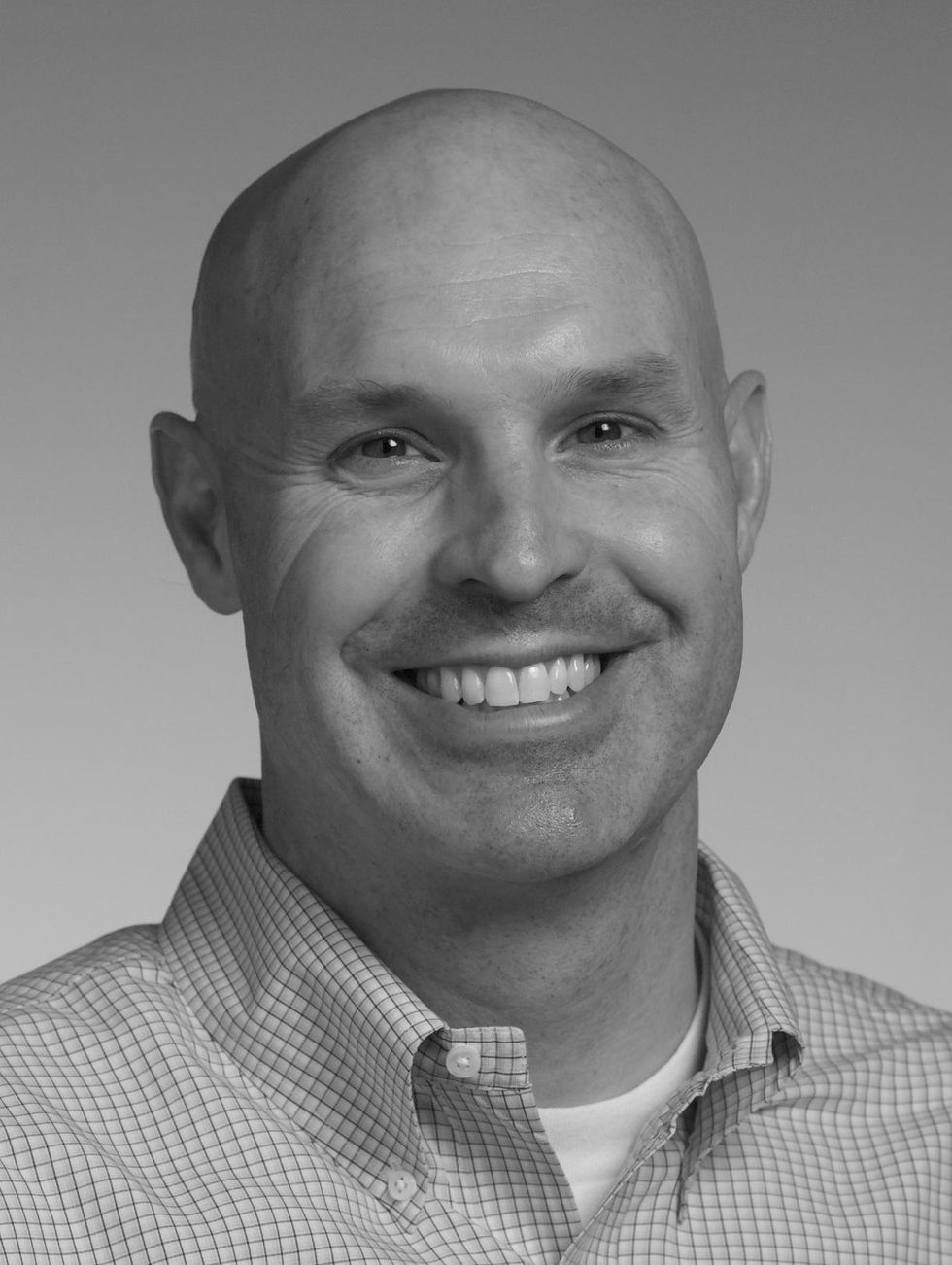 Elysian Park Ventures co-founder and Managing Partner Cole Van Nice
Fortunately, the sports world is large. Elysian has investments at every level of competition, ranging from youth all the way up to professional. It's backed companies in esports, sports betting, sports science and technology. It has even had a hand in venue operations, ticketing and fan experience. Van Nice said there's no overarching investment strategy that can be distilled down to a maxim, but a core thesis behind the company is that technology will continue to radically change how people participate and interact with sports.
That thesis, Van Nice said, has been accelerated by the COVID-19 pandemic. As sports everywhere shut down for months, Elysian saw the remains of the industry lean more into the digital realm. Esports, streaming and virtual fitness platforms thrived in the lockdown world. Without live events, delivering content to consumers became a technology question more than ever. Though there were certainly difficulties for some of their partners, (how does one bet on games that are canceled?), Van Nice said COVID ultimately advanced the timelines for the industry.
"Most of our portfolio came out of COVID stronger than they were going in," he said.
Now, with COVID hopefully receding further into the past, the rest of the sports industry is beginning to recover as well. In an analysis of job postings in sub-industries around sports, Rucha Vankudre, a research manager at Emsi Burning Glass, said that growth in the industry appears to be on a sharp rebound. "Obviously in 2020 we saw a big hit across the board. As we look at 2021, growth is higher than what it was in 2019. It's not quite at the same level yet, but the rate that it's growing has increased, which seems like a good sign," he said.

Elysian Park also runs a project called Global Sports Venture Studio, an incubator for ideas and startups in the sports world, with Elysian serving as a link between startups and industry giants like Major League Baseball, Dicks Sporting Goods, or Adidas. The formula has seen some considerable success too. Van Nice points to a 2015 collaboration between two AI-powered sports analytics companies, Keemotion and ShotTracker, that eventually led to a deal in which Keemotion was acquired by SportRadar earlier this spring, buoying the parent company's latest valuation north of $10 billion dollars.
"That's an opportunity where we were able to innovate early, run it through the Venture Studio Program, deploy a lot of capital against it to build it, and then ultimately see it get acquired by one of the global leaders in the space," said Van Nice.
Even though two of its teams are named after literal Disney movies, the Los Angeles metro area is still a hub for professional sports, with 11 major league teams, including two NBA, two MLB, two NHL and two NFL. And Van Nice said the venture scene is equally robust. "We've had nothing but the highest quality experiences here, both with the entrepreneurs that we've worked with, and the local VCs," he said. "Given our ownership group has a lot of ties to Los Angeles, it's a critically important market for us."
Like a kid at a lunch table reciting rushing yard stats, he rattles off a list of a half dozen or so local startups he's impressed with to illustrate his point. It's easy to tell he's a sports guy.
Editor's note: Elysian Park Ventures is an investor in dot.LA.
Correction: An earlier version of this post referred to Van Nice as Elysian Park's CEO. He is their co-founder and managing partner.
Those lucky enough to be in attendance will not only get to see the boys in blue in the flesh for the first time since they won the World Series last year, but they will also get to experience a stadium significantly updated for the digital era.
The improvements include a revamped $100 million centerfield plaza featuring food, entertainment and play areas for kids and a host of less-visible tech upgrades, including blazing-fast 5G wireless connectivity and an improved point-of-sale system allowing fans to order food and drinks without having to wait in line.
The enhancements were originally scheduled to coincide with the Dodgers hosting the 2020 All-Star game, which they have now been awarded for 2022.
Anyone who has ever tried to text or browse Instagram during a game – Dodger Stadium has the distinction of being one of the most Instagrammed places on Earth – will appreciate the wireless updates. The team installed over 1,000 5G access points and will be the first MLB team to feature next-generation Wi-Fi 6.
The team also installed new point-of-sale cloud software from Appetize, a Los Angeles startup founded in 2011 that went through the 2016 Dodgers accelerator, and is already used at Yankee Stadium and Fenway Park.
"The three of us co-founders are our massive Dodgers fans, and to have the Dodgers, to us, is that trifecta of having the three biggest brands in baseball," said Kevin Anderson, Appetize's co-founder and chief strategy officer.
As part of the switch to Appetize, the stadium hawkers who roam the aisles of Dodger Stadium selling cotton candy and peanuts will now carry handheld devices, which means the days of handing crumpled up bills down your row and hoping you get handed back change are over. All the hawkers will now accept credit cards.
The new system will also allow fans to use Postmates to preorder stadium food so they do not have to wait in line for Dodger Dogs, expanding a program the team piloted last year in the upper decks.
"Postmates is a big deal because every venue has always tried to do mobile ordering but I've never heard of it being successful," said Esquibel.
For baseball purists or even more casual fans, the idea of people spending more time staring at their phones rather than being engaged in the game may not sound so appealing. A growing number of concerts and comedy shows have banned smartphones. There is also a much more serious problem of fans distracted by phones getting seriously injured after being hit by foul balls. But MLB — whose average fan is 53 years old — wants to stay relevant and appeal to a younger audience.
"I feel the romance of Dodger Stadium," said Esquibel, who grew up near the ballpark. "There is a lot of history, but at the same time we want to evolve and keep up with technology."
Esquibel also believes that, far from taking fans out of the game, technology will bring them closer to it because they can track advanced analytics and play fantasy on their smartphones. The next logical step: Fans will someday be able to make in-game bets, as is already commonplace in the U.K. and Europe.
"It could be very exciting," said Esquibel. "Wagering is coming."
Already MLB has been encouraging fans to bet on games and plays to win contests that offer cash prizes, though the league is careful to point out it does not yet allow actual betting.
In order to prevent fans from congregating, some of the new areas will initially be shut off to fans, but the Dodgers hope that will be short lived and their refreshed stadium can soon operate in its full glory.
"The fans that will be coming here on Friday will be able to walk through here and get to their seats, but most of the areas will still be closed off to fans," Dodgers President Stan Kasten told members of the media this week. "We're hoping some time between May 1 and June 15, according to the governor, we should be open 100%. That's the day we're all looking for."
A version of this story originally ran July 23rd and was updated April 9th.
Lots happened in the L.A. tech and startup community this week. dot.LA chief host and correspondent Kelly O'Grady takes you through the key stories:
Sports: Women's Soccer Team Angel City Comes to L.A., Dodger Stadium Gets a Tech Makeover
Biotech: Curative Seeks to Expand Testing Beyond Drive-Thrus, Quantgene Aims to Cure Cancer with Data
Media: Snap Outperforms Investor Expectations, TikTok Makes Goodwill Gesture Towards Music Publishers and Creators