sports
The world of sports betting is heating up, and the Walt Disney Company is considering making a wager.
CEO Bob Chapek hinted earlier this month at the Goldman Sachs Communacopia Conference that Disney intends to break into a world that has long been associated with vice.
"Strategically, what sports betting gives us is the ability to appeal to a much younger sports fan viewer, who can be very strong in their affinity for those sports," said Chapek.
The 61-year-old executive who took over for Bob Iger last year has overseen a massive reimagining of the once family-centric entertainment giant. Chapek, who once reigned over Disney's theme parks, has made streaming front and center for the Mouse House, shaking up the organization's pecking order. And now, he appears to be looking at folding gambling – a pastime that's seems far from the company's roots – into the company's franchise.
Chapek reiterated last week the idea he has been floating since earlier this year. Disney is looking to bring sports betting to ESPN, heeding the call from some investors that have been clamoring for the company to make more use of the channel and its synchronicity with DraftKings. Disney gained a stake in the wagering site when it acquired 21st Century Fox in 2019, but hasn't done much with it.
In August, the Wall Street Journal reported Disney was in talks to license its ESPN brand to casino operator Caesars Entertainment and DraftKings. Nothing is finalized, and the deal sources valued at $3 billion could fall through, but the move is an indication of Chapek's style and Disney's evolving focus.
"They're very deliberately and carefully realizing that their brand is maturing and people have matured with it," said Tom Nunan, the former president of NBC Studios and lecturer at the UCLA School of Theater, Film and TV.
Nunan pointed to the company's decision made in 2016 under Chapek's direction to begin allowing alcohol in parts of some parks and added that Disney is realizing its fans are "human beings who have hobbies that can be addictive."
"They're kind of letting that play itself out naturally and trying not to ignore it," he said.
An ESPN-licensed sportsbook could be a big revenue driver for Disney, not just because of its potential for gambling content, but the overall brand.
The global sports betting market was worth roughly $67 billion in 2020, and it's expected to grow at least 10% through 2028, according to Grand View Research.
"They have one of the most trusted brands and sports, if not the most trusted brands in ESPN, and anything that follows from that including DraftKings is the gold standard for sports entertainment," Nunan said of Disney.
The sports betting industry is growing quickly, but it's still a small fraction of the overall gambling market, said David Schwartz, gaming historian and professor at the University of Nevada Las Vegas. UNLV research reported that revenue from sports betting in July was roughly $210 million, a figure dwarfed by the revenues of casino gambling.
Still, with so much going online, there's a calculation that these sites will be able to capture and eat up some of that market.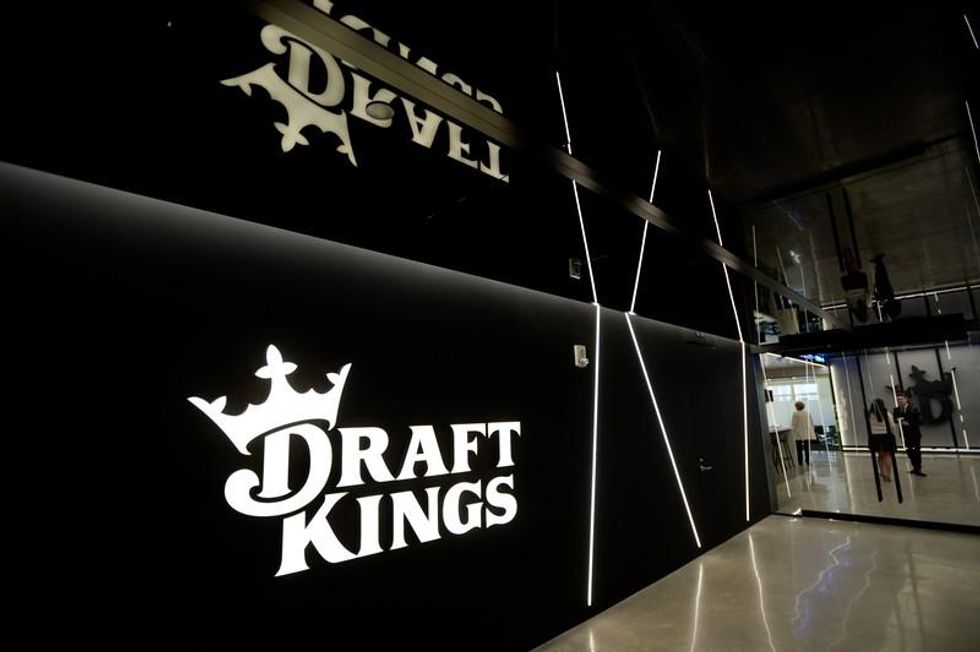 DraftKings reportedly made a $20 billion offer to buy Entain, a U.K.-based company that operates a sportsbook with casino magnate MGM earlier this month. If the deal is finalized, DraftKings would need to link up with MGM in order to operate Entain's U.S. assets, a move that could be an eventual benefit to Disney as well -- both as an added revenue stream and a way to keep customers streaming ESPN Plus and other sports content.

But Disney is moving cautiously around the gambling industry. Chapek has implied the company's trying to find a way to avoid embedding betting directly into ESPN.
"We know that it represents very little risk to the company and very little risk to ESPN," he told investors in April. "I think there's a long way between (being) embedded into the ESPN business model and licensing out, right, there's a lot of room between there."
The Journal reported that an insider said the deal would also mandate the buyer spend a certain sum of advertising dollars on ESPN's platforms, as well as giving the sportsbook access to the ESPN branding.
One complicating factor is that states vary on the legality of sports wagering. CBS Sports reported that 22 states have embraced some form of legal sports betting, while 18 states including California are considering bills that could legalize it. It remains illegal in seven states and three are in the process of figuring out regulations.
Schwartz said it might be easier for Disney to license a brand name like ESPN to a sportsbook instead of creating its own and getting swept up in regulations. If Disney created its own sportsbook, the owners and operators would need to be approved by gaming commissions in every state it operated in.
And while Disney will definitely add a new revenue stream if it gets into gambling, Schwartz said it is unlikely to see explosive growth overnight since the sports betting industry is still developing.
What it will add, Schwartz said, is eyeballs to ESPN and its ESPN Plus counterpart, which saw considerable growth during the pandemic -- paid subscribers were up by one million to a total of 14.9 million, compared to 116 million paid Disney Plus subscriptions.
It could also eventually use betting to drive viewership to its more traditional channels, including creating more TV shows, podcasts and written content around gambling. ESPN publishes some betting odds and has a handful of sports betting podcasts and TV shows, but it's directly avoided facilitating any bets on the platform.
"It's not necessarily going to transform Disney, it'll just be an added revenue stream and it probably would be a pretty small one," Schwartz said. "It's just the question of building those synergies -- if people are betting the games, they're more likely to be watching the games, which means ratings go up."
Appetize, a Playa Vista mobile ordering service that delivers food at Dodger games and other large venues , just got gobbled up for $415 million by payment and software service SpotOn.
The acquisition was part of the San Francisco-based SpotOn's $300 million Series E funding round led by Andreessen Horowitz that values the company at $3.15 billion.
Adding Appetize will help SpotOn, which is focused on providing software and management tools to small and medium-size restaurants and retailers, further expand its reach.
Appetize is already being serviced in 65% of sports and entertainment venues like L.A.'s Dodger Stadium and Honda Center in Anaheim, home to the Anaheim Ducks. Their platform includes point of sale devices, self-service kiosks, handheld devices, online ordering, that offer tap or scan payment options, including Apple Pay, Google Pay which allows fans to order from the comfort of their seat.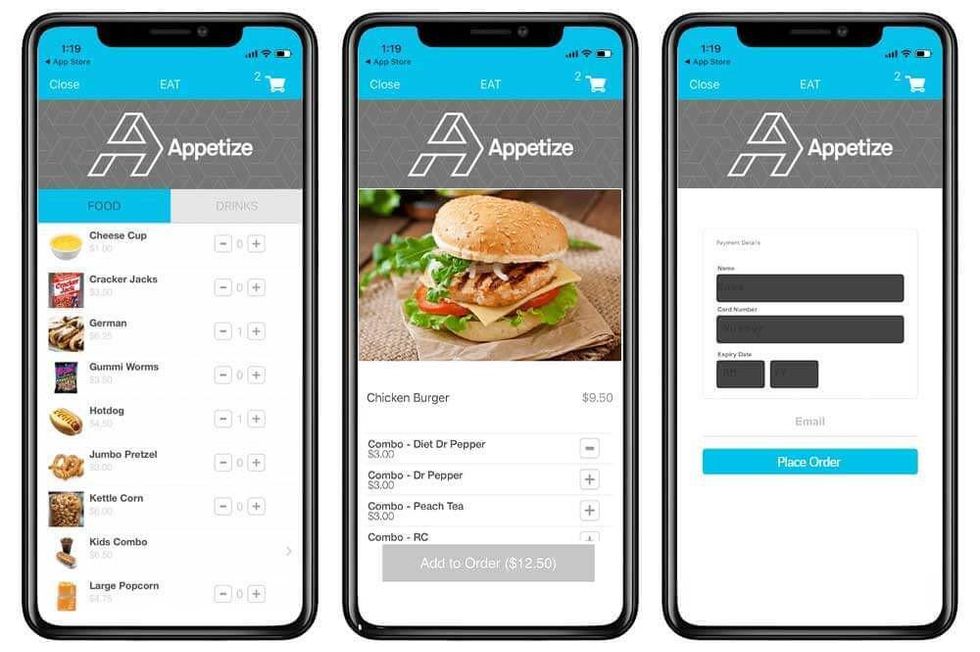 Max Roper, CEO of Appetize will continue running the business, but will take on the role of president of SpotOn Enterprise. "We are super excited about being able to service the end to end market from the coffee shop all the way up to the super bowl stadium level," Roper stated.
The combined companies will have over 1,600 employees, 350 from Appetize and 1,300 from SpotOn and is expected to grow with this acquisition.
Appetize will retain their offices in Los Angeles and employees will continue their roles under the SpotOn Enterprise.
All transactions at each venue are still handled by SpotOn Enterprise, which includes point of sale, kiosk, mobile ordering, and inventory.
"For us, the goal is to provide the best product to the clients we service today and to future clients we will have in the future. The unique thing is being able to service top to bottom and the middle market, no one is able to service that 10-100 store chain," Roper stated.
From Your Site Articles
Related Articles Around the Web
A favorite social media tool of the NBA and MLB, Santa Monica-based Greenfly just scored with an $8.4 million funding round and backing from 16-year NBA veteran Chris Paul.
Created by former MLB All-Star Shawn Green, Greenfly is a software-as-a-service content management system that lets organizations share, crowdsource and distribute photos and videos on social media. It's popular among sports teams, with a roster of about 250 organizations.
The software lets them see where their images are shared and the amount of social media engagement. And it last month inked a deal with Getty Images that gives athletes and other users access to Getty photos.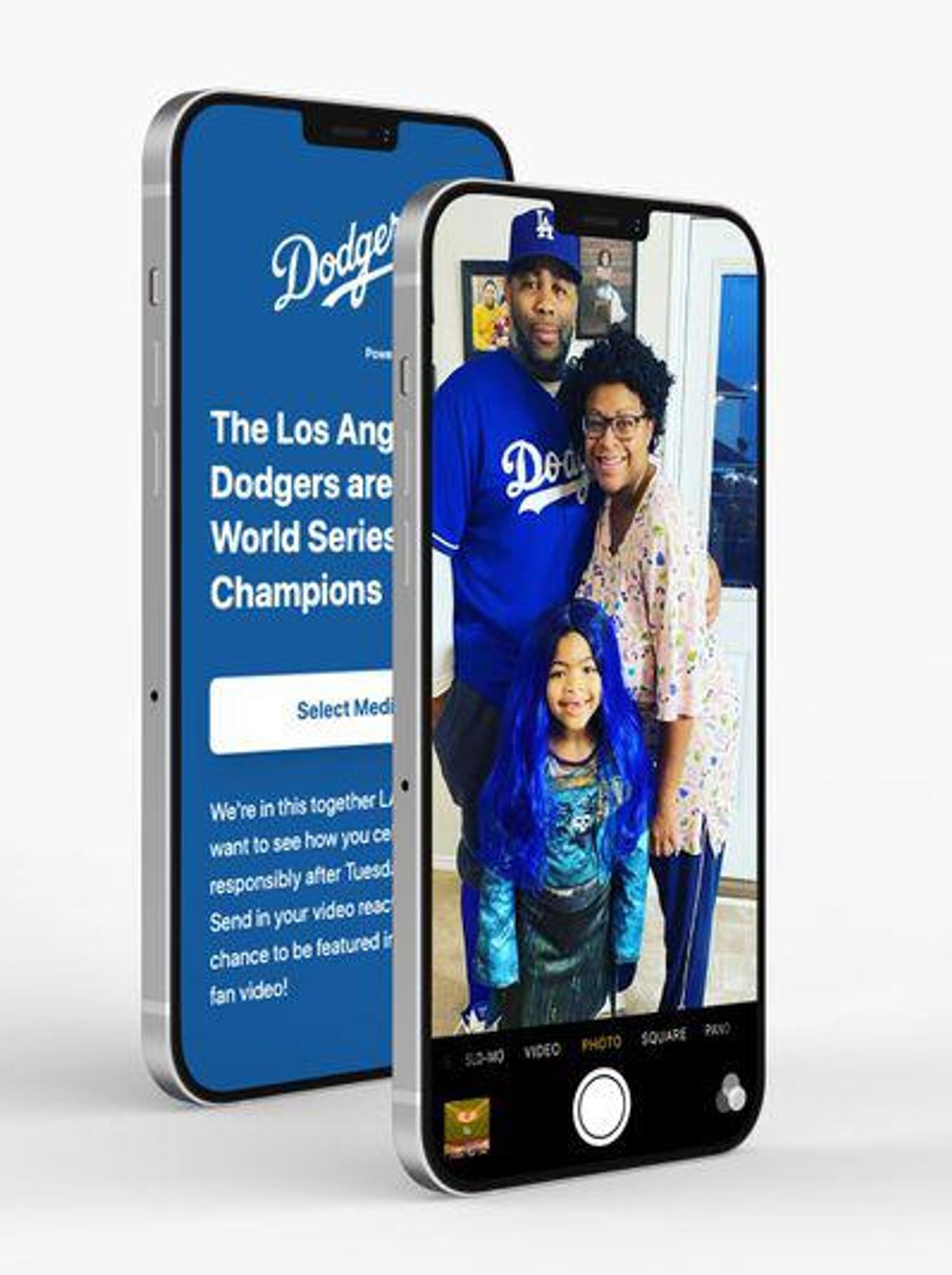 Teams like the Los Angeles Dodgers have tapped the app to create a virtual celebration when the pandemic prevented them from celebrating their 2020 World Series with fans.
The company was founded in 2014 by Daniel Kirschner alongside Green, a 14-year MLB veteran, who realized that the way sports teams needed a central hub.
The platform is targeted toward large organizations who manage lots of photo and video content taken from fans and others. Its customers include high-profile sports organizations and political campaigns, including Joe Biden's 2020 run for president.
Greenfly helps those organizations share content with individual influencers, who often work with multiple brands.
"Most of the content never sees the light of day," said Kirschner. "A majority of that content is incredibly valuable and relevant for people in the network. And so just to get it into the hands of the athletes themselves for example so they can share or broadcast partners or sponsors is super valuable."

Paul, now a point guard for the Phoenix Suns, joined Greenfly as a sponsor and partner during Greenfly's strategic growth round after using the platform to manage his on- and off-the-court social media presence, the company announced Tuesday.

Other investors include Verance Capital, Higher Ground Labs, DD Venture Capital, SW19 Ventures, LinkinFirm and Allievo Capital as well as participation from previous investors Go4it Capital, Elysian Park Ventures, Alpha Edison and Iconica Partners.
"Greenfly is one of the most recognizable names among athletes," Paul said in the announcement, "but its application and impact extends far beyond the court or field."
Paul, who spent six seasons playing for the Los Angeles Clippers, has a track record as an active investor. He has backed companies including the Los Angeles-based sports NFT marketplace Dibbs and New York-based agro-tech startup Bowery Farming.
Greenfly has over 500 client organizations and more than 44,000 users. Users can access Greenfly through its desktop and mobile apps. Pricing is determined by how many users are within the customer's network.
Kirschner declined to comment on Greenfly's revenue figures, but said the company is experiencing "strong growth."
Kirschner said Greenfly is hoping to make the most out of its relationship with Paul, who is also the president of the NBA Players Association and a State Farm spokesperson.
"He's just an incredibly engaged and thoughtful person and somebody who doesn't just want to write a check, he really wants to bring what he brings to bear, which is like his insight, his perspective, his relationships," Kirschner said. "And so it's just a really special opportunity for us to team up."