sports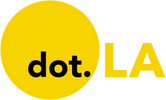 Get in the KNOW
on LA Startups & Tech
X
sports
Photo courtesy of SimWin
Los Angeles Lakers legend Earvin "Magic" Johnson has just bought two new sports franchises—in the metaverse.
Johnson is investing in Beverly Hills-based SimWin Sports, a digital sports league where virtual teams and athletes backed by non-fungible tokens (NFTs) compete in simulated games. In addition to taking an ownership stake in the startup, Johnson has acquired a yet-to-be named basketball team and football franchise called the Los Angeles Magic. Financial terms of the deal were not disclosed.
Founded in 2019, SimWin Sports is among a crop of startups merging fantasy sports with blockchain technology. The league's NFT teams are owned by well-known athletes and celebrities, from Hall of Fame NFL wide receiver Jerry Rice to former Backstreet Boys singer Nick Carter. SimWin fans, meanwhile, can buy, sell and trade NFTs representing fictional players who can be drafted by the league's team owners. Those NFT holders can potentially earn money, too, when team owners like Johnson pay their players salaries and performance bonuses.
"This multibillion-dollar business is about to take off and the SimWin model is an excellent way for sports fans to get involved in this groundbreaking opportunity," Johnson, who will also serve as an advisor to SimWin, said in a statement.
SimWin's virtual sports contests are largely games of chance. Team owners can pre-set their game strategies and rosters, while player NFT holders may "train" their players to improve their attributes—but player performance itself is simulated through what SimWin calls an "innovative AI performance model." The digital athletes, in turn, develop over the course of their careers and can go through hot and cold streaks, much like real athletes.
"From a fantasy perspective, for all those people who wanted to own a team—whoever wanted to be a player, manager or player agent—they'll have an opportunity to do that," Andre Johnson, SimWin's executive vice president of business development, told dot.LA. (Andre Johnson, a former gaming executive at Sherman Oaks-based Mythical Games and L.A.-based Virtual Reality Company, is Magic Johnson's son).
The company has sold "dozens" of teams so far, including some for a seven-figure price, Andre Johnson said, while NFTs for players are expected to run between $300 to $600 for fans to purchase. SimWin also plans to generate revenue through merchandise and TV distribution deals, and aims to integrate sports betting through licensing deals with third-party sportsbooks, he added.
The 22-person startup expects to launch its first virtual football season by late summer or early fall, according to Andre Johnson. SimWin has raised $13.25 million in funding to date, according to PitchBook Data, from investors including 1UP Ventures, Animoca Brands, Infinity Ventures Crypto, Bron Studios, Kingsway Capital and YOLO Investment. The firm's CEO is David Ortiz, a former senior producer on EA Sports' popular Madden football video game franchise who's also worked at the gaming studios of Sony and Microsoft.
Other companies are attempting NFT-based sports leagues of their own, including Hermosa Beach-based Fan Controlled Football, which lets crypto owners call the plays in real-life games. Andre Johnson called sports the "biggest form of entertainment," but noted that most American pro sports leagues only run for a few months each year. SimWin—which says it will run games 24 hours a day, every day—is betting that die-hard fans will engage all year long with its more than 5,000 contests annually.
"We want everything that you would see from a traditional sports franchise," Andre Johnson said. "All the ways you can generate money, all the things you can do, we're just doing it from a digital perspective."
Los Angeles-based Trillerverz, the company that operates social video platform Triller, has ditched plans to go public through a reverse merger with digital advertising firm SeaChange, the companies announced Tuesday.
Instead of merging with publicly traded SeaChange, Triller said it will pursue its own initial public offering via a direct listing. If approved by the Securities and Exchange Commission and the Nasdaq stock exchange, Triller expects to be listed on the Nasdaq under the ticker symbol "ILLR" by September, subject to market conditions.
The company said it was "responding to higher than expected demand for its convertible debt offering," as well as "a clear preference" for its own direct listing from current and future shareholders. Direct listings are a type of IPO in which no new shares are issued by a company and no new capital is raised; rather, existing investors are able to cash in on their stake by selling their shares directly to the public. The direct listing model has been embraced in recent years by tech companies such as Spotify and Slack.
"The current market demands clear and disciplined thinking. After much deliberation, Triller has determined that the best course of action is a direct listing for Triller," company CEO Mahi de Silva said in a statement. "A Triller IPO is a cleaner transaction, allowing us greater control of our destiny."
This Is a Subhead
The company had considered going public through a direct listing last year, but struck a merger deal with SeaChange in December that was expected to value Trillerverz at around $5 billion. The firms said Tuesday that they "mutually agreed" to terminate that merger agreement.
Launched in 2015, Triller is a user-generated short-form video platform similar to TikTok. The company has since expanded into live entertainment via pay-per-view boxing (Triller Fight Club), concerts (TrillerFest) and rap battles (Verzuz). The startup has also been on an acquisition spree as of late; since last year, it has scooped up live events streaming platform Fite, fan engagement company Fangage and influencer event firm Thuzio. It also bought Amplify.ai, an AI chatbot tool.
Triller has raised $393 million from private investors to date, according to PitchBook Data. It reported a $770 million loss last year, with most of that ($496 million) tied to stock compensation expenses, according to SEC filings by SeaChange in February. Triller's de Silva told Insider that the vast majority of those expenses came from using stock to buy other companies.
From Your Site Articles
Related Articles Around the Web
Image from Wave Sports + Entertainment
Sports media startup Wave Sports and Entertainment (WSE) has laid off 56 people—roughly one-third of its staff—as worsening economic conditions continue to hit tech startups.
The Santa Monica-based company began laying off workers last week, the company confirmed to dot.LA. A WSE spokesperson said the "restructuring" will allow the firm to focus on "core areas of expertise" like storytelling and league partnerships, with most of the eliminated roles coming from "supporting functions." The layoffs, first reported by Insider, leave the company with 110 employees.
"As the industry begins to face economic headwinds, this restructuring will also allow WSE to maintain its strong balance sheet position, continue aggressively investing in key growth areas and manage from a position of strength," the spokesperson said in a statement.
The startup is only several months removed from announcing a $27 million Series B funding round in February, which attracted investors like private equity firm TZP Group and venture capital firm Crossbeam Venture Partners. Star athletes have also been drawn to WSE's platform; Milwaukee Bucks superstar Giannis Antetokounmpo joined the company's Series B round as a "strategic partner," while other athlete-investors include Cleveland Browns quarterback Baker Mayfield and former Duke University basketball star Jay Williams.
WSE produces sports video content that it publishes on social media platforms such as Snap, TikTok and Facebook, reaching more than 115 million followers globally, according to the company. Its brands—which include BUCKETS, FTBL, and HAYMAKERS—offer sports highlights, commentary and athlete profiles, among other digital content.
The company is far from the only tech firm—from giants Netflix and Snap to startups like Albert—that has slashed staff or slowed hiring in recent months amid increasingly precarious economic conditions. Privately-backed companies have cited a pullback in venture funding behind their need to cut costs, with private investors now also feeling the pain of a stock market that officially fell into bear market territory on Monday.
From Your Site Articles
Related Articles Around the Web