quantgene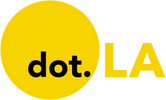 Get in the KNOW
on LA Startups & Tech
X
quantgene
Biotech startup Quantgene released an at-home saliva to test for cancer risk, hoping to compete with other genetics companies as it develops even more precise ways to detect the disease.
The Santa Monica-based company, which aims to extend human life by a decade, released an at-home DNA sequencing test to the public last month to help customers understand hereditary factors that may lead to a cancer diagnosis.
This is one part of Quantgene's four-pronged cancer test, known as Serenity, that uses family history, genetics counselors, a blood test and exome sequencing to scan large chunks of DNA. The company ultimately aims to catch cancer in its first and second stages of development, before it becomes deadly.

"We hope to unlock a new era in medicine in which trained physicians can detect multiple cancers at early stages in the blood with single molecule precision," Quantgene CEO and founder Jo Bhadki said in an announcement.
People can request an at-home saliva test from Quantgene's website and have a genetic counselor interpret its results. According to the company, the cost is less than $1,000 and the test also looks at the risk for other diseases.
The company is also working on a blood test that screens for multiple cancers using a single draw. Quantgene has been working on this early-detection cancer technology for the last five years and is accepting patients via waitlist.
Earlier this week, announced it secured $6 million in funding led by Vikor Scientific, a life science company based out of South Carolina. As part of the investment, Vikor will take a stake in the company and help market Quantgene's services to its database of medical providers, establishing a presence on the East Coast.
The idea for Quantgene began at an U.C. Berkley lab. The company has raised $13 million from two previous rounds of fundraising.
The company aims to establish Los Angeles and South Carolina, where Vikor is headquartered, as "leading centers in genomics-based medical innovation."
Editor's note: This post has been updated to reflect when the saliva-test was released, correct the investment figures in funding rounds and clarify U.C. Berkeley's role in the company's development.
Ringo Chiu/ Shutterstock
Ahead of the Thanksgiving holiday, county health officials and private labs are ramping up COVID-19 testing capacity as people anxious to visit family flock to centers and cases rise.
Los Angeles County has recently added some 6,000 appointments to testing locations across the region and expanded testing hours. This week, LAX started offering COVID tests to fliers for $150, just ahead of what is normally one of the busiest travel seasons.
It comes as coronavirus cases have surged back to alarming levels and demand for testing rises. Wait times at county testing stations are now running 10 to 20 minutes, and they could grow in the weekend leading up to Thanksgiving as more seek testing.
Experts warn that a test doesn't guarantee that travelers won't bring the virus to Thanksgiving dinner.
"There isn't a testing strategy that makes Thanksgiving 'safe'," said Omai Garner, director of clinical microbiology at UCLA, who oversees testing for UCLA Health. "Thanksgiving should only be celebrated within households that have been pods through the pandemic."
The rise in cases led Gov. Gavin Newsom on Thursday to impose a "limited stay-at-home order" between 10 p.m. and 5 a.m for a month starting Saturday.
Still, as coronavirus cases swell across the country, lines at testing centers are getting longer. And private labs are preparing for the holiday season.
Curative Inc., which has administered two million tests in L.A., saw a 35% increase in testing this week. In that time alone, the startup ran 25,000 COVID tests. And other labs are opening up more sites.
Spokesman Ken Sanderman said the company is gearing up for more by expanding hours of operation at some testing sites including Dodger Stadium. That location will stay open 8 a.m. to 8 p.m.
"We are anticipating a surge in patients coming to get tested through the rest of the year with the holiday seasons and rates rising, and have prepared in anticipation," Sanderman said.
Other labs, like Santa Monica-based Quantgene, are opening new test sites almost weekly. The startup that once supplied mostly production studios opened its second walk-in site — this one in Culver City — on Tuesday.
Spokeswoman Rachel Strohmeyer said the company is looking into opening more locations in East L.A. More clients are scheduling appointments to get nasal swab tests before travel, a trend "we only expect to continue," she said.
This week, the CDC warned Americans against traveling for Thanksgiving and urged them to celebrate at home instead. California has sent more counties back into the most restrictive category in the state's reopening scheme. Over 94% of the state's population rests in that purple tier, including L.A. County.
The county is strongly encouraging residents to "not use testing as a permission slip to engage in unsafe activities," according to an emailed statement from the L.A. County Office of Emergency Management.
Lots happened in the L.A. tech and startup community this week. dot.LA chief host and correspondent Kelly O'Grady takes you through the key stories:
Sports: Women's Soccer Team Angel City Comes to L.A., Dodger Stadium Gets a Tech Makeover
Biotech: Curative Seeks to Expand Testing Beyond Drive-Thrus, Quantgene Aims to Cure Cancer with Data
Media: Snap Outperforms Investor Expectations, TikTok Makes Goodwill Gesture Towards Music Publishers and Creators