elysian park ventures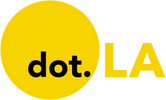 Get in the KNOW
on LA Startups & Tech
X
elysian park ventures
Photo provided by Mercury
Sports and entertainment startup Vaunt—which partners with athletes and artists to stream content, sell merchandise and offer NFTs—has raised $5 million in new funding, the company's co-founder and CEO, former NBA player Roger Mason Jr., told dot.LA.
Vaunt's Series A round saw participation from Elysian Park Ventures, the investment arm of the Los Angeles Dodgers' ownership group. Other investors included metaverse firm InfiniteWorld and True Culture Fund, as well as former New York Giants star Justin Tuck and Michele Roberts, the former executive director of the NBA Players Association.
Based in Miami, Vaunt produces "alternative sports competitions" and content such as a FIBA three-on-three basketball tournament and a beer-less pong league pitting rapper Post Malone against other celebrities. The company streams these competitions online, often incorporating sports betting elements into the presentation.
Vaunt is currently considering deals to air its content on traditional linear TV, Mason told dot.LA. It's also planning to take its intellectual property into the realm of NFTs, via non-fungible tokens that fans could buy to get front row seats or face-time with professional athletes.
"We're excited about the fact that we can really create some unique experiences around the NFTs, as well, with superstar athletes," he said.
Mason played 11 years in the NBA and served as deputy executive director of the NBA Players Association, the league's labor union. While negotiating collective bargaining agreements between players and team owners, he got a crash course in licensing rights for things like video games or trading cards.
"It was during that process that I realized there's a huge opportunity to monetize the rights of the players off the court," Mason noted.
He co-founded Vaunt in 2015 alongside Omari Ware, a startup and tech executive. The company, which has now raised $11 million to date, plans to use the new funds to grow its six-person team and stage upcoming sports competitions.
"We want to be the leader in alternative sports competitions in the world," Mason said.
From Your Site Articles
Related Articles Around the Web
A favorite social media tool of the NBA and MLB, Santa Monica-based Greenfly just scored with an $8.4 million funding round and backing from 16-year NBA veteran Chris Paul.
Created by former MLB All-Star Shawn Green, Greenfly is a software-as-a-service content management system that lets organizations share, crowdsource and distribute photos and videos on social media. It's popular among sports teams, with a roster of about 250 organizations.
The software lets them see where their images are shared and the amount of social media engagement. And it last month inked a deal with Getty Images that gives athletes and other users access to Getty photos.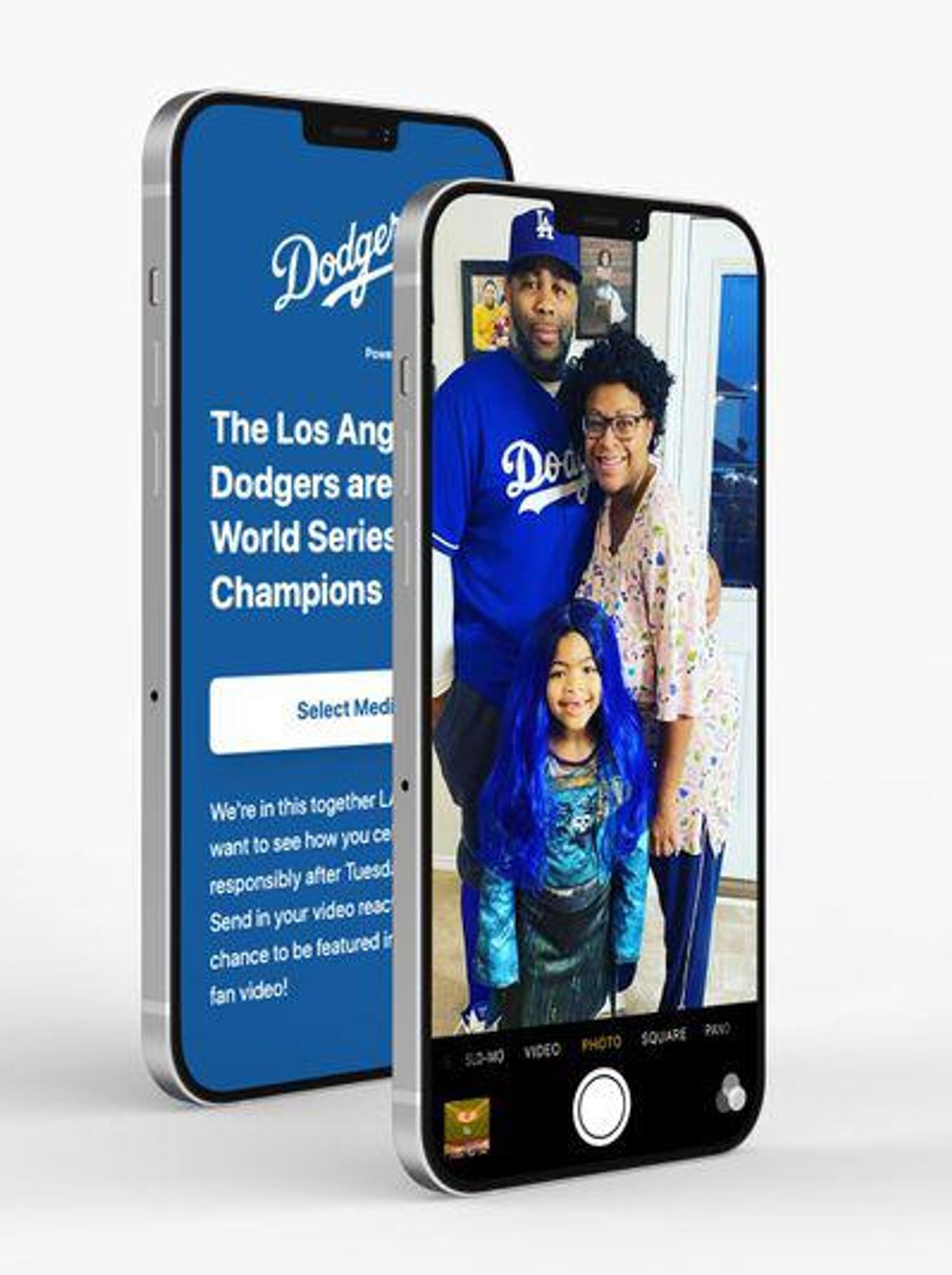 Teams like the Los Angeles Dodgers have tapped the app to create a virtual celebration when the pandemic prevented them from celebrating their 2020 World Series with fans.
The company was founded in 2014 by Daniel Kirschner alongside Green, a 14-year MLB veteran, who realized that the way sports teams needed a central hub.
The platform is targeted toward large organizations who manage lots of photo and video content taken from fans and others. Its customers include high-profile sports organizations and political campaigns, including Joe Biden's 2020 run for president.
Greenfly helps those organizations share content with individual influencers, who often work with multiple brands.
"Most of the content never sees the light of day," said Kirschner. "A majority of that content is incredibly valuable and relevant for people in the network. And so just to get it into the hands of the athletes themselves for example so they can share or broadcast partners or sponsors is super valuable."

Paul, now a point guard for the Phoenix Suns, joined Greenfly as a sponsor and partner during Greenfly's strategic growth round after using the platform to manage his on- and off-the-court social media presence, the company announced Tuesday.

Other investors include Verance Capital, Higher Ground Labs, DD Venture Capital, SW19 Ventures, LinkinFirm and Allievo Capital as well as participation from previous investors Go4it Capital, Elysian Park Ventures, Alpha Edison and Iconica Partners.
"Greenfly is one of the most recognizable names among athletes," Paul said in the announcement, "but its application and impact extends far beyond the court or field."
Paul, who spent six seasons playing for the Los Angeles Clippers, has a track record as an active investor. He has backed companies including the Los Angeles-based sports NFT marketplace Dibbs and New York-based agro-tech startup Bowery Farming.
Greenfly has over 500 client organizations and more than 44,000 users. Users can access Greenfly through its desktop and mobile apps. Pricing is determined by how many users are within the customer's network.
Kirschner declined to comment on Greenfly's revenue figures, but said the company is experiencing "strong growth."
Kirschner said Greenfly is hoping to make the most out of its relationship with Paul, who is also the president of the NBA Players Association and a State Farm spokesperson.
"He's just an incredibly engaged and thoughtful person and somebody who doesn't just want to write a check, he really wants to bring what he brings to bear, which is like his insight, his perspective, his relationships," Kirschner said. "And so it's just a really special opportunity for us to team up."
Growing up in D.C., Cole Van Nice didn't have a hometown baseball to cheer on (the Nationals were still a few decades away from existence). That may have been a cause for consternation for a young sports fan, but when he got older and co-founded the L.A. Dodgers ownership's private investment arm, Elysian Park Ventures, it at least meant there was no gnawing feeling of disloyalty.
Founded in 2014, the firm's name is a nod to the 600-acre city park that hosts Dodger Stadium and the firm's headquarters. It's a way of acknowledging the origins and DNA behind the venture capital endeavor, which boasts a portfolio of around 45 mostly sports-focused companies and has written checks ranging from a $250K to over $100 million for startups at every stage of the growth.
"We can move up and down the capital structure depending on the opportunity," said Van Nice, who wrestled and played football in college. "The only constraint is domain: Everything we do is in the sports world."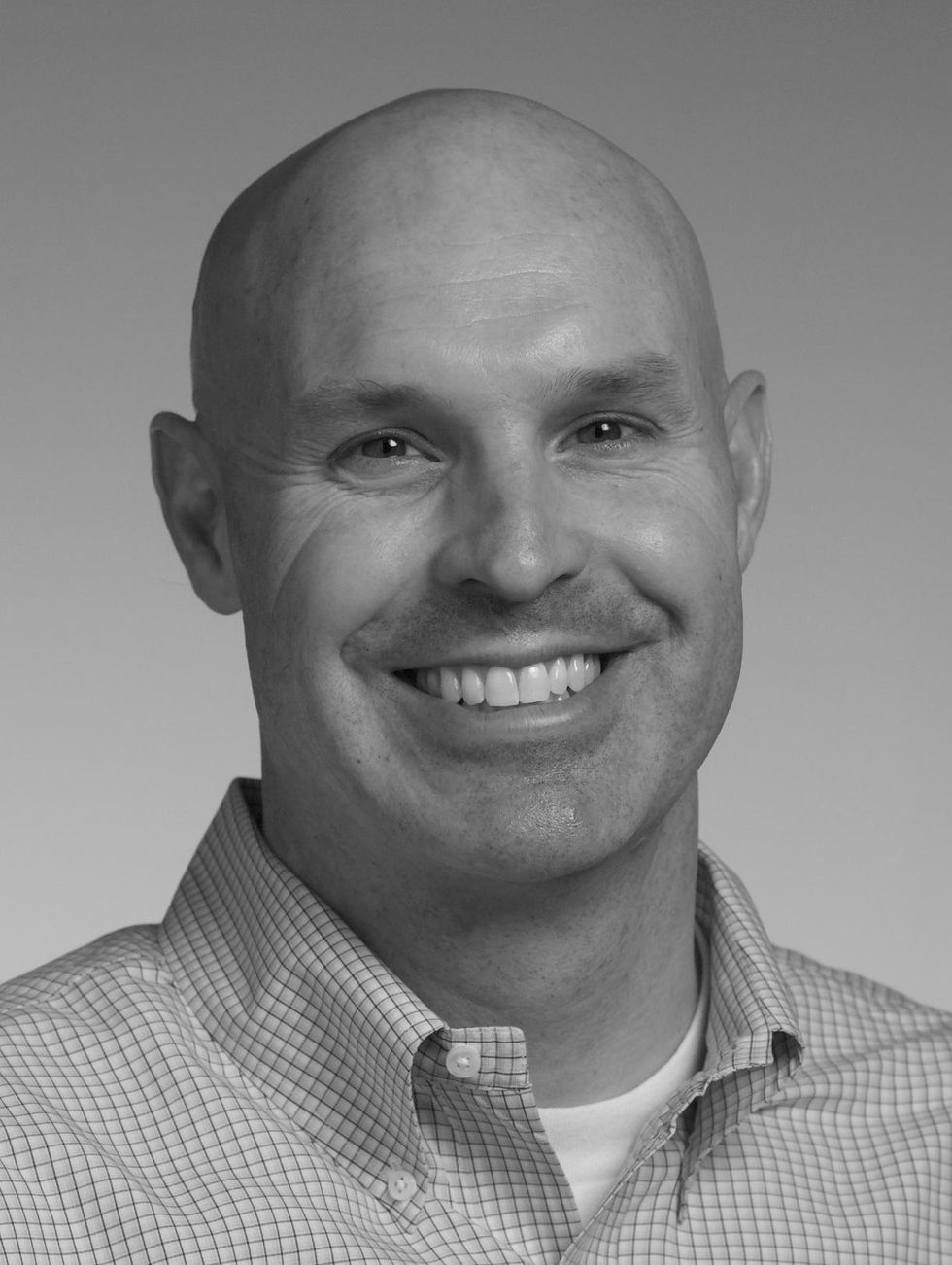 Elysian Park Ventures co-founder and Managing Partner Cole Van Nice
Fortunately, the sports world is large. Elysian has investments at every level of competition, ranging from youth all the way up to professional. It's backed companies in esports, sports betting, sports science and technology. It has even had a hand in venue operations, ticketing and fan experience. Van Nice said there's no overarching investment strategy that can be distilled down to a maxim, but a core thesis behind the company is that technology will continue to radically change how people participate and interact with sports.
That thesis, Van Nice said, has been accelerated by the COVID-19 pandemic. As sports everywhere shut down for months, Elysian saw the remains of the industry lean more into the digital realm. Esports, streaming and virtual fitness platforms thrived in the lockdown world. Without live events, delivering content to consumers became a technology question more than ever. Though there were certainly difficulties for some of their partners, (how does one bet on games that are canceled?), Van Nice said COVID ultimately advanced the timelines for the industry.
"Most of our portfolio came out of COVID stronger than they were going in," he said.
Now, with COVID hopefully receding further into the past, the rest of the sports industry is beginning to recover as well. In an analysis of job postings in sub-industries around sports, Rucha Vankudre, a research manager at Emsi Burning Glass, said that growth in the industry appears to be on a sharp rebound. "Obviously in 2020 we saw a big hit across the board. As we look at 2021, growth is higher than what it was in 2019. It's not quite at the same level yet, but the rate that it's growing has increased, which seems like a good sign," he said.

Elysian Park also runs a project called Global Sports Venture Studio, an incubator for ideas and startups in the sports world, with Elysian serving as a link between startups and industry giants like Major League Baseball, Dicks Sporting Goods, or Adidas. The formula has seen some considerable success too. Van Nice points to a 2015 collaboration between two AI-powered sports analytics companies, Keemotion and ShotTracker, that eventually led to a deal in which Keemotion was acquired by SportRadar earlier this spring, buoying the parent company's latest valuation north of $10 billion dollars.
"That's an opportunity where we were able to innovate early, run it through the Venture Studio Program, deploy a lot of capital against it to build it, and then ultimately see it get acquired by one of the global leaders in the space," said Van Nice.
Even though two of its teams are named after literal Disney movies, the Los Angeles metro area is still a hub for professional sports, with 11 major league teams, including two NBA, two MLB, two NHL and two NFL. And Van Nice said the venture scene is equally robust. "We've had nothing but the highest quality experiences here, both with the entrepreneurs that we've worked with, and the local VCs," he said. "Given our ownership group has a lot of ties to Los Angeles, it's a critically important market for us."
Like a kid at a lunch table reciting rushing yard stats, he rattles off a list of a half dozen or so local startups he's impressed with to illustrate his point. It's easy to tell he's a sports guy.
Editor's note: Elysian Park Ventures is an investor in dot.LA.
Correction: An earlier version of this post referred to Van Nice as Elysian Park's CEO. He is their co-founder and managing partner.