foodtech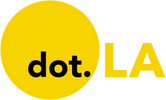 Get in the KNOW
on LA Startups & Tech
X
foodtech
This week, hear from Aishwarya Iyer, the founder CEO of Brightland, an artisan oil and vinegar brand started in 2018.
Iyer began her entrepreneurial journey after doing some research on possible causes for her upset stomach—which led her to learn more about cooking oils after cutting dairy and gluten from her diet. She discovered that 70% of olive oils Americans consume are either rotten, rancid or has been adulterated — diluted by other inferior quality oils — and no one was talking about it.
Iyer's career started in New York City, after she secretly transferred to NYU. After graduation, she found herself at L'Oreal, and then began working at a startup.
"That's where I think I really sunk my teeth into what it means to move quickly," she said. After, she pivoted to work in fintech.
For Iyer, it was "a matter of like, why me, why should I do this? I didn't go to Harvard in terms of like business school, I wasn't a famous chef or restauranteur. I'm very much like an average normal person who spotted something."
In the early days of creating her business, she was bogged down by her own criticism, she said, and grappling with imposter syndrome.
After rewriting her personal narrative, Iyer realized she was uniquely well equipped for entrepreneurship. She has a background in marketing, communications, brand building and investing. Her background in investing was especially important, she said, as it allowed her to bootstrap her company for over a year before turning to investors. She also said that her background give her insight into the kind of investors she was looking for — ones that are hands-off.
Iyer also shared her thoughts on what it means to be a female founder. She shared her distaste for the idea that female founders should also have to function as influencers, with their image as the face of their brand. She said she found that wouldn't work for her, and that it's an expectation only placed on women.
In the rest of the episode, Aishwarya shared how she creates harmony for herself, working with California farms directly and the importance of the abundance mindset.
Aishwarya Iyer is the founder and CEO of Brightland.
"I also wanted to shape our destiny a bit. And I wanted to understand our product-market fit understand our customer. And I also wanted to understand like why I would need investors besides the capital — are there arenas that folks could help us out [to] be more strategic about it. And so, yeah, we were bootstrapped for over a year, and it was hard, and you know, but it taught me a lot of lessons. And it was definitely the right move." —Aishwarya Iyer
dot.LA Engagement Intern Colleen Tufts contributed to this post.
Want to hear more of the Behind Her Empire podcast? Subscribe on Stitcher, Apple Podcasts, Spotify, iHeart Radio or wherever you get your podcasts.
Sashee Chandran made brewing tea as instant as dissolving a heart-shaped tablet into boiling water.
The founder and CEO of Tea Drops calls her product the "bath bomb of tea." With a line of bagless blends like chocolate Earl Grey and pineapple chamomile, Chandran is eying the "legacy-driven industry" she said hasn't changed in years.
"The tea industry is where the coffee industry was 10 or 15 years ago," said Chandran. "You still have these huge, old conglomerates like the Liptons and Bigelows, but there really hasn't been much innovation at all."
On Tuesday, the Downtown Los Angeles-based company closed a $5 million Series A round led by BrandProject, the venture fund behind prepared food delivery service Freshly and cookware brand Our Place.
Chandran was raised in a "tea-centric household" — her mother is Chinese and her father grew up on a tea estate in Sri Lanka — but rarely found time for the ritual during her quick-paced marketing job at eBay.
"You need a lot of props and you need to wait for it to steep," she said. "By the time it's ready, you might have to run to your next meeting."
Tea bags weren't the solution. Chandran said they're typically made from "tea dust" — bland scraps leftover from whole tea leaves — and contain microplastics that seep into your drink.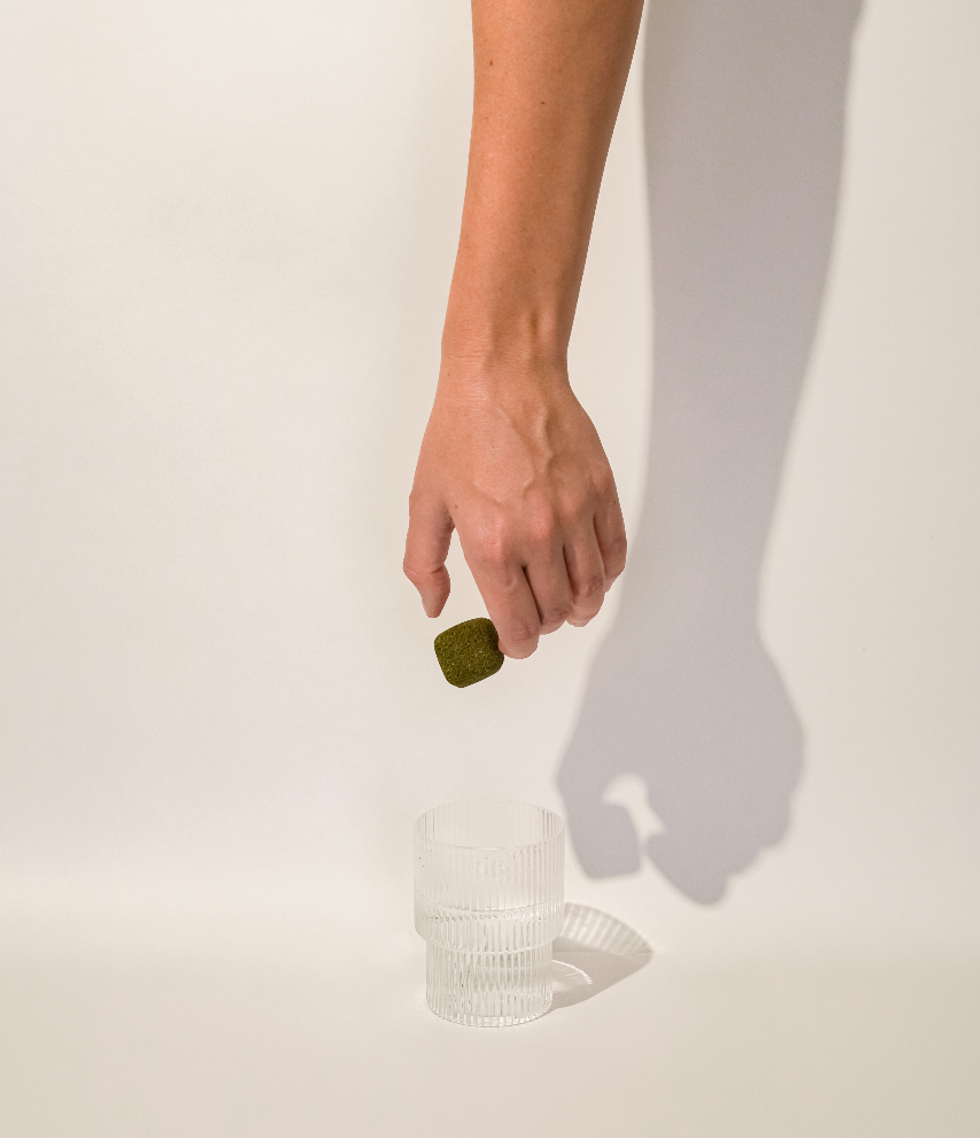 From her kitchen in the Bay Area, Chandran spent weekends and nights after work blending and grinding tea leaves. In 2015, she patented the invention: a dissolvable tea pellet that does away with the bleached white tea bags dominating most of the packaged tea market.
"Tea is the world's most-consumed beverage, next to water," BrandProject founder Andrew Black said in a statement, "and yet the overall category has lacked innovation in both experience as well as packaging."
Loose leaf and bagged tea sales hit over $1.3 billion in May of 2020, a 9.4% jump from the previous year, according to Information Resources Inc. data published by the Beverage Industry. Lipton and Bigelow remain top players in the market.
Chandran sources organic, fair trade tea from farms across Japan, China, India and Sri Lanka, but blends and packages the drops in the United States. They're sold both direct-to-consumer and at national retailers like Costco and Whole Foods. By the end of 2021, she hopes to stock shelves in 2,500 stores and turn a profit.

The company has now raised $8.4 million in VC funding to date. This last round, Chandran said, was especially challenging. She's spent years convincing investors her product is not just a "gimmicky novelty item," but one that consumers have incorporated into their daily routines. Her direct-to-consumer sales remain up 350% year-over-year.
Siddhi Capital, AF Ventures, Cue Ball Capital and Halogen Ventures also contributed to the round.
From Your Site Articles
Related Articles Around the Web
On this episode of Behind Her Empire, I talked with the CEO and founder of One Potato, an organic and family-oriented meal delivery service. Catherine McCord created the business after becoming a mom and realizing there was a large community of mother's needing nutritious, quality meals — especially if their child has allergies or food-intolerances.
McCord started her career as a supermodel, posing on the cover of Vogue, walking the runway for Donna Karan and Calvin Klein and appearing in movies with stars like Matt Damon, the Rock and Jennifer Aniston. After witnessing 9/11 from a few blocks away, she said her perspective on life totally shifted.
McCord attended and graduated from culinary school, and became a food writer. She has released three cookbooks. During this time, she became a mother, and started a blog titled 'Weelicious' about her experience cooking for her son with a sensitive stomach. She said she started the blog to feel less alone in motherhood, and to connect with other like-minded mothers with similar struggles.
"You're like, 'oh my God, I know how to cook a four-star meal and I have no idea what to feed you', this tiny human. And so that was really the way that Weelicious was born, was I was just a little blog helping other moms in Facebook and in rooms. I mean, it was just really connecting with like-minded people through the education that I had received and practical experience. And it really just grew from there."
Weelicious grew into One Potato because McCord saw an urgent response from families facing a tremendous amount of stress from trying to feed their kids. She sees her goal as removing that stress and giving families the confidence to know they're feeding their children wholesome foods that meet their dietary needs.
In this episode, Catherine discusses how she pivoted from modeling to the food industry, how she became a serial entrepreneur, how she balances being a mother of three children with her work, and how leveraging community is an important part of getting your business off the ground.
"I don't think that anyone when they're like, 'I want to have a baby' realizes that it's 21 meals plus snacks, 365 days a year for 18 years. As a parent, it's the one thing you can't escape. And especially when you're co-parenting, you'll see a lot of couples and kids and parents get into these food feuds and we try to take a lot of that away, take a lot of that stress away." —Catherine McCord
Catherine McCord is the CEO and founder of One Potato, and the author of "Weelicious: One Family, One Meal," "Weelicious Lunches" and "Smoothie Project."
Want to hear more of the Behind Her Empire podcast? Subscribe on Stitcher, Apple Podcasts, Spotify, iHeart Radio or wherever you get your podcasts.
dot.LA Engagement Intern Colleen Tufts contributed to this post.
From Your Site Articles
Related Articles Around the Web