Dodgers Opening Day: Fans Finally Get to Experience $100 Million in Stadium Upgrades
Apr 09 2021
In the past year, Dodger Stadium has been used as a presidential polling site, cooling center, a massive COVID testing site and as one of the country's largest vaccination sites.

Now, it will finally be open Friday for its intended purpose. For the first time since 2019, fans will be welcomed through the stadium's turnstiles, though capacity is limited to around 15,000 people.
---
Those lucky enough to be in attendance will not only get to see the boys in blue in the flesh for the first time since they won the World Series last year, but they will also get to experience a stadium significantly updated for the digital era.
The improvements include a revamped $100 million centerfield plaza featuring food, entertainment and play areas for kids and a host of less-visible tech upgrades, including blazing-fast 5G wireless connectivity and an improved point-of-sale system allowing fans to order food and drinks without having to wait in line.
The enhancements were originally scheduled to coincide with the Dodgers hosting the 2020 All-Star game, which they have now been awarded for 2022.
Anyone who has ever tried to text or browse Instagram during a game – Dodger Stadium has the distinction of being one of the most Instagrammed places on Earth – will appreciate the wireless updates. The team installed over 1,000 5G access points and will be the first MLB team to feature next-generation Wi-Fi 6.
The team also installed new point-of-sale cloud software from Appetize, a Los Angeles startup founded in 2011 that went through the 2016 Dodgers accelerator, and is already used at Yankee Stadium and Fenway Park.
"The three of us co-founders are our massive Dodgers fans, and to have the Dodgers, to us, is that trifecta of having the three biggest brands in baseball," said Kevin Anderson, Appetize's co-founder and chief strategy officer.
As part of the switch to Appetize, the stadium hawkers who roam the aisles of Dodger Stadium selling cotton candy and peanuts will now carry handheld devices, which means the days of handing crumpled up bills down your row and hoping you get handed back change are over. All the hawkers will now accept credit cards.
The new system will also allow fans to use Postmates to preorder stadium food so they do not have to wait in line for Dodger Dogs, expanding a program the team piloted last year in the upper decks.
"Postmates is a big deal because every venue has always tried to do mobile ordering but I've never heard of it being successful," said Esquibel.
For baseball purists or even more casual fans, the idea of people spending more time staring at their phones rather than being engaged in the game may not sound so appealing. A growing number of concerts and comedy shows have banned smartphones. There is also a much more serious problem of fans distracted by phones getting seriously injured after being hit by foul balls. But MLB — whose average fan is 53 years old — wants to stay relevant and appeal to a younger audience.
"I feel the romance of Dodger Stadium," said Esquibel, who grew up near the ballpark. "There is a lot of history, but at the same time we want to evolve and keep up with technology."
Esquibel also believes that, far from taking fans out of the game, technology will bring them closer to it because they can track advanced analytics and play fantasy on their smartphones. The next logical step: Fans will someday be able to make in-game bets, as is already commonplace in the U.K. and Europe.
"It could be very exciting," said Esquibel. "Wagering is coming."
Already MLB has been encouraging fans to bet on games and plays to win contests that offer cash prizes, though the league is careful to point out it does not yet allow actual betting.
In order to prevent fans from congregating, some of the new areas will initially be shut off to fans, but the Dodgers hope that will be short lived and their refreshed stadium can soon operate in its full glory.
"The fans that will be coming here on Friday will be able to walk through here and get to their seats, but most of the areas will still be closed off to fans," Dodgers President Stan Kasten told members of the media this week. "We're hoping some time between May 1 and June 15, according to the governor, we should be open 100%. That's the day we're all looking for."
A version of this story originally ran July 23rd and was updated April 9th.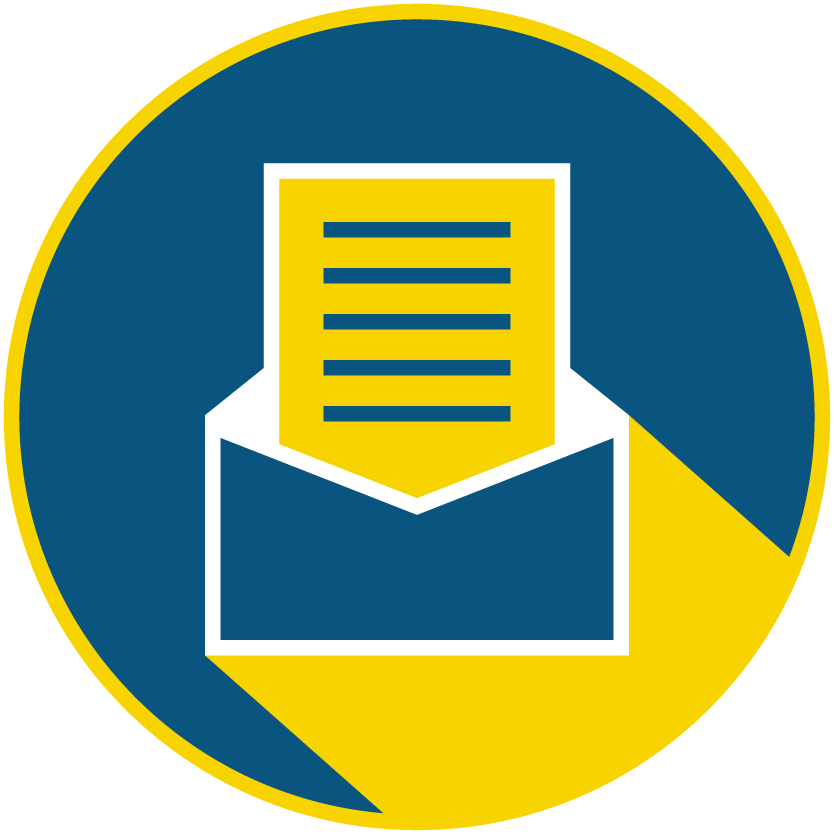 Subscribe to our newsletter to catch every headline.
Bird Rides, the Santa-Monica e-scooter company that was once a startup darling but saw ridership plunge during the pandemic, is planning to go public through a so-called blank-check company, dot.LA has learned.

Bird is preparing to merge with Switchback II Corporation, a Dallas-based blank check company focusing on companies reducing carbon emissions, according to documents reviewed by dot.LA. Switchback has been marketing a $200 million PIPE offering in recent weeks that allows investors to buy shares of Bird at the IPO price.
Bird will receive hundreds of million in cash through the deal, which it can use to fund its operations as it struggles to achieve profitability and to expand to more markets. Last month, the company announced plans to double the size of its European operation, spending $150 million to enter 50 new cities.
The transaction values Bird at $2.3 billion, below the $2.85 billion valuation it reached in the beginning of 2020. But that was before the pandemic, which drove 2020 revenue down to $95 million, a 37% decline from 2019, according to a deck pitching the deal seen by dot.LA.
Bird's media relations team did not respond to a request for comment.
The financials included in the slides reveal a company quickly burning through the $1.1 billion of cash it has raised since 2017, with a $226 million adjusted EBITA loss in 2019 and a $183 million loss last year.
However, Bird expects to trim this year's losses to $96 million and to $28 million in 2022 before reaching profitability in 2023. But that is predicated upon bringing in $815 million in 2023 revenue. In pre-pandemic 2019, the company generated $151 in revenue. It expects to bring in $188 million this year.
Bird, desperate to preserve cash soon after the seriousness of COVID became clear, laid off 406 employees via a Zoom call that former employees described as dystopian. The move reduced the company's Santa Monica staff by half. In another cost cutting move, Bird put its recently remodeled offices up for sublease last Fall.

In its pitch deck, the company says ridership has rebounded as much of the world emerges from strict lockdowns. Topline revenue increased 81% over the past month, though part of that reflects the seasonality of the e-scooter business with increased demand during warmer months of the year.
Bird touts an $800 market opportunity in micromobility in its pitch to potential investors, a more favorable regulatory environment post-COVID, more durable scooters, as well as consolidation in the industry. It also says it is valued relatively cheaply at 2.8 times 2023 projected revenue.
Formed in 2019, Switchback is led by co-CEOs Scott McNeill and Jim Mutrie, both former executives at RSP Permian, an oil and gas driller that was acquired by Concho Resources in 2018, which this year was acquired by ConocoPhillips.
Switchback merged with the electric vehicle charging company ChargePoint last year.
The Information reported in January that Bird was raising $100 million in convertible debt and has held discussions over the past few months with at least three special purpose acquisition companies (SPACs), including former Uber executive Emil Michael's DPCM Capital. Bloomberg first reported in November Bird was exploring the possibility of going public via a SPAC.

Founded by the brash former Uber executive Travis VanderZanden in 2017, Bird became the fastest company in history to reach unicorn status in 2018, a milestone that has become less rarified of late as startup valuations have soared ever higher.
Offering startups a quicker and less scrutinized route than traditional IPOs, SPACs became all the rage last year, with 248 companies going public through that route compared to 59 the year before, according to SPAC Analytics. There have already been 315 this year though recently the market appears to be cooling.
In the fall of 2017, Lou Cooperhouse took the stage at the Hawaii Agricultural Foundation conference to talk about what he saw as the trend that would lead to the total transformation of our food supply: alternative proteins.
At the time, Cooperhouse — whose long career in food innovation includes founding and running Rutgers Food Innovation Center, an incubator for startups — was working with multiple companies making plant-based products. (Impossible Foods Inc., of Impossible Burger fame, was a client.) But the real transformative technology, in his view, was the use of cell culturing to make meat from animal cells — products that would have the look, feel, taste and nutritional content of real meat, because that's exactly what they are.
The first cell-cultured hamburger — a five-ounce patty that cost more than $300,000 to produce — was made in 2013, and a slew of beef and poultry-based products were under development. "I said to myself, that's amazing technology," Cooperhouse said, "but the real home run, the holy grail, would be seafood."
Chris Somogyi, an entrepreneur in the audience that day, agreed. Before the year was out, Somogyi and Cooperhouse had teamed up with Chris Dammann to launch BlueNalu, a seafood-focused cell culture company. Since its founding in 2017, the San Diego-based company has become the first to create stable cell lines from a variety of fin fish. (Both Somogyi and Dammann have since left the company.)
The cell-based protein industry is booming. Dozens of startups trying to grow food in labs have formed in the United States in recent years, and they raised more money in the first quarter of 2020 — some $189 million — than in all previous years combined, according to the Good Food Institute, a nonprofit that advocates for alternative meats.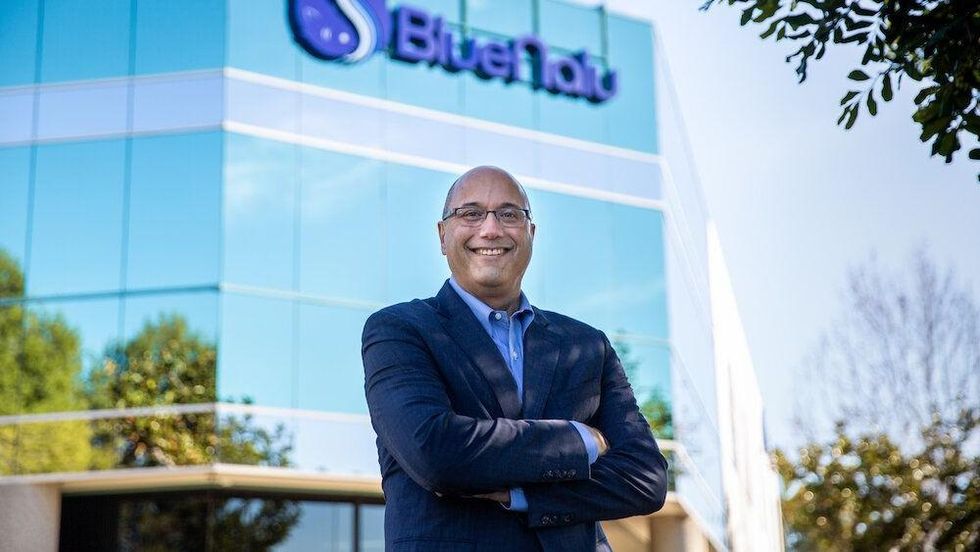 BlueNalu President + CEO Lou Cooperhouse
So far, only one company has made it to market: the U.S.-based start-up Eat Just received regulatory approval to sell it's cell-cultured chicken at a restaurant in Singapore in late 2020. One of the major obstacles for many companies has been cost, and most are still working to bring down the price of the raw materials, scale-up production and gain regulatory approval. A few more are expected to hit the market this year. By one estimate, as much as 35% of meat will be cultured by 2040, buoyed by efforts to reduce carbon emissions, antibiotic use and the risk of disease.

But to Cooperhouse, seafood, more than any other industry, is in need of a transformation: Overfishing has pushed fisheries around the globe to the brink of collapse. Ocean acidification, heat waves, plastic pollution, and more threaten the stocks that are left. Research suggests that as many as 60% of the marine species humans fish are at a high risk for extinction in the coming years. Yet demand continues to rise since at least the mid-20th century. According to the United Nations's Food and Agriculture Organization, the rise in global fish consumption since 1961 has outpaced both population growth and increases in production of other meat products.
"Our global supply gap is only getting worse, our supply is increasingly compromised with mercury and environmental pollutants and plastics, and we just can't feed the world," Cooperhouse said. But in cell culture technology, he saw an opportunity to create a stable supply of one of the world's most sought-after protein sources, easing pressure on our oceans and feeding the world at the same time.
In January, the 40-person company announced it had raised $60 million in debt financing led by Rage Capital, bringing its total fundraising up to more than $84 million. BlueNalu's other significant investors include New Crop Capital, Lewis & Clark Agrifood, Siddhi Capital, and Rich Products Corp. The latest round of funding is expected to see the company through the next two phases of its development, according to Cooperhouse: FDA approval, and the initial launch of its products in select restaurants in San Diego.
It's too soon to say which restaurants those will be.
After market testing in restaurants, BlueNalu plans to scale up production with the construction of more factories, creating jobs and providing consumers with a third option to farmed or wild caught fish.
Already, the company is building out its facility in San Diego. By the end of the year, it will be capable of producing several hundred pounds of cell-cultured fish per week.
The Good Food Institute, which has called on the Biden administration to allocate some $2 billion toward research and research facilities for alternative proteins, believes that the production of plant-based and cell-cultured meats "will spark a renaissance in American manufacturing."
Critics of cell-cultured meat worry that the product could put farmers and fishermen out of work, but BlueNalu claims that it is carefully choosing its products with these issues in mind. Its first product to market will be mahi-mahi, a nod to the company's Hawaiian roots, and the most practical choice for a company that's trying not to compete with U.S. fisheries.
"We're specifically targeting seafood that are typically imported, that are high in mercury or other contaminants, or they can't be farm-raised at all," Cooperhouse said. A cell-cultured Bluefin tuna, a species that is both overfished and high in mercury, will follow. "The bottom line is there's a fundamental global supply chain gap. If we don't find another solution, we will be out of fish or it will be so high priced it will be unattainable."
The National Fisheries Institute, a nonprofit focused on seafood sustainability, is supportive of cell-cultured seafood as part of the solution. "As the global demand for seafood increases, so will the need for innovative solutions like cell-cultured products," an NFI spokesperson said by email.
The final challenge for the first cell-based fish company is marketing. To prepare for direct-to-consumer sales, BlueNalu worked with the Alliance for Meat, Poultry and Seafood and the NFI to agree on a term that would allow the public to distinguish between wild-caught, farmed and fish grown from fish cells: cell-cultured. The term can be used more broadly to distinguish proteins from animals, and those made from animal cells.
As CEO, Cooperhouse has worked to distance BlueNalu from earlier cell-cultured products presented to the public as meat grown in petri dishes. BlueNalu's facility is a food factory, he says, not a lab.
"We are first and foremost a food company," he said. "BlueNalu is a culinary driven company. We are making great-tasting seafood products with all the sensory benefits, all that you love about seafood, but without the mercury, microplastics or pollutants."
Lead Image by Ian Hurley.
Related Articles Around the Web