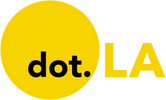 Get in the KNOW
on LA Startups & Tech
X
Samson Amore
Samson Amore is a reporter for dot.LA. He previously covered technology and entertainment for TheWrap and reported on the SoCal startup scene for the Los Angeles Business Journal. Samson is also a proud member of the Transgender Journalists Association. Send tips or pitches to samsonamore@dot.la and find him on Twitter at @Samsonamore. Pronouns: he/him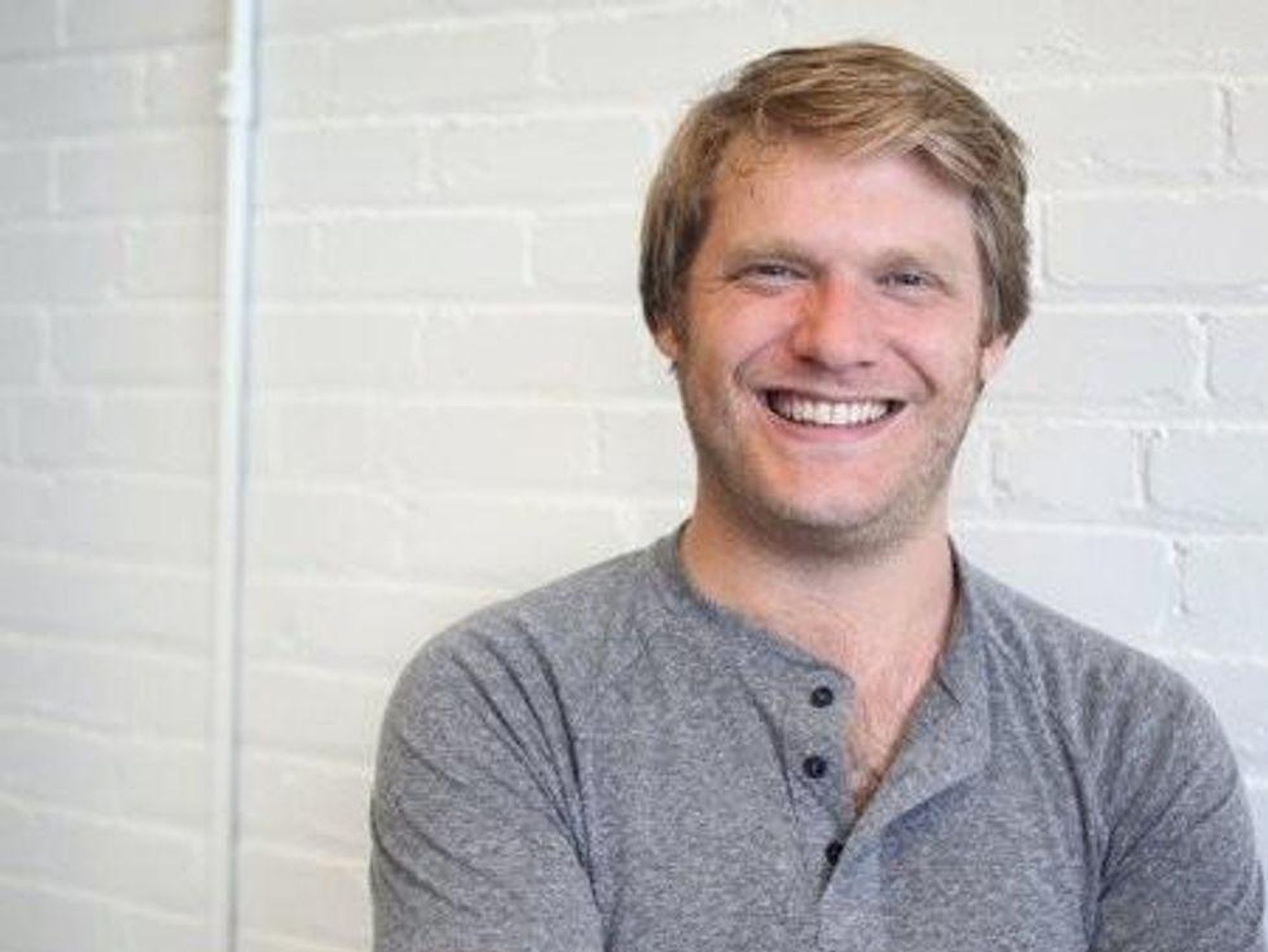 The Rattle opened a studio in Silver Lake last year, which it operates as something between a startup accelerator, art co-op, coworking space and venture studio. Its goal is to rethink the way musicians and artists are compensated for creating something new or groundbreaking.

"In the music economy, artists are treated like writers of music for some label or publisher, so that the grown-ups can go and sort it out afterwards," said Chris Howard, CEO of The Rattle. "We wanted to see if we could translate the principles of startups and entrepreneurship to artists."
This week, the Los Angeles and U.K.-based creative collective announced its first investments into Los Angeles-based companies.
---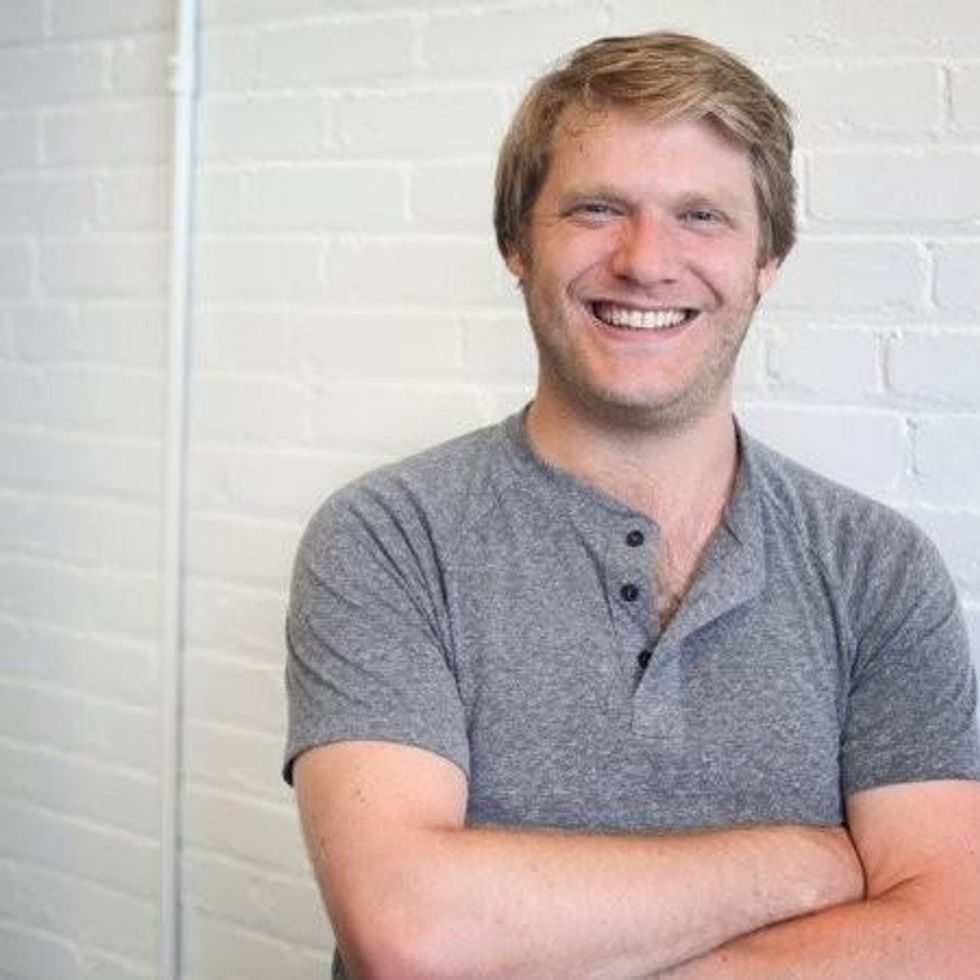 The Rattle CEO Chris Howard
They include a virtual reality tour guide platform, Animas, created by musician and artist Alexandria Rowan and FINKEL, an artist group that uses film and music to encourage people to explore new cultures.
Roughly 8,000 people have applied to join The Rattle since it launched in 2018, but it's only accepted about 400 artists and white-hat hackers between the U.K. and United States, according to its program director Brittaney Bunjong.
Only about 5% of applicants are accepted into its membership program. Only about 10% of those members receive a capital investment from the organization.
"I've found having outside eyes to provide direction on my choices as an artist and entrepreneur, learning about opportunities available to me, all has been appealing," Rowan said. "The co-working part of the process and getting to hang out with like-minded people has been wonderful."

The Companies
Rowan uses virtual reality to create tours of cities for new residents and help them meet their neighbors, an effort she sees as complementary to trends exacerbated by the pandemic, when people working from home in shut-down cities opted to move to more affordable locations.
Animas will hold a demo event using its VR in October. The team will pick a small, relatively unexplored city (sadly, Los Angeles is neither) to host and showcase local artists and vendors. The event will also encourage residents to purchase local art and get active by using the technology to do an augmented reality scavenger hunt.
FINKEL's co-founders are husband and wife duo Brian and Jane Spencer, They're musicians who started a band of the same name but wanted to expand into filmmaking. After a failed attempt at recording a concert in Antarctica during the pandemic, the couple began experimenting with other ways to use film to expose local musical talent and culture.
Their first project, called "Islanders," will debut this year; it'll be a multimedia project examining the local artist culture in Mackinac Island in Northern Michigan.
A Finance Model for Artistic Provocation
The Los Angeles group is no more than 150 people who pay a $125 monthly fee to access the office space, engineering support and networking.
Howard said the Rattle doesn't make a profit from membership fees but instead takes equity in the startups it co-founds.
"The goal is to help them become financially independent," Howard said. "We deliberately shifted to an equity business model, so that if we're going in hard with members, then we will only commercially succeed when they commercially succeed -- and that's a philosophical difference between ourselves in the music business."
Eligible startups will receive funding from The Rattle for the first year of their operations plus access to its studio and creative space at the historic Mack Sennett Studios in Silver Lake. The Rattle declined to provide details on funding.
"We did so many experiments with how to finance an artist early on, so that they can be a great artist and a great business builder at the same time," Howard said, adding that musicians are forced into making money in only one or two significant ways: selling the rights to reproduce the music, or performing. "But if you establish your own company right from the very beginning and build that company as your artist's brand, you can enter any industry you want," he said
Howard told dot.LA it'd been testing the model for about two years before making investments, thought it has helped launch or develop 40 companies to date, he said.
"We partner with specific members in our community who we believe are making the most provocative or the most challenging projects and we co-found a brand new company," Howard said.
The Rattle has raised $3.5 million to date and is backed by Crowdcube, the Future Fund, London-based Dig Ventures and European investment firm LeanSquare. Former Virgin Music managing director Steve Lewis and Outrun Ventures Partner Chris Adelsbach also backed The Rattle as angel investors.
From Your Site Articles
Related Articles Around the Web
Samson Amore
Samson Amore is a reporter for dot.LA. He previously covered technology and entertainment for TheWrap and reported on the SoCal startup scene for the Los Angeles Business Journal. Samson is also a proud member of the Transgender Journalists Association. Send tips or pitches to samsonamore@dot.la and find him on Twitter at @Samsonamore. Pronouns: he/him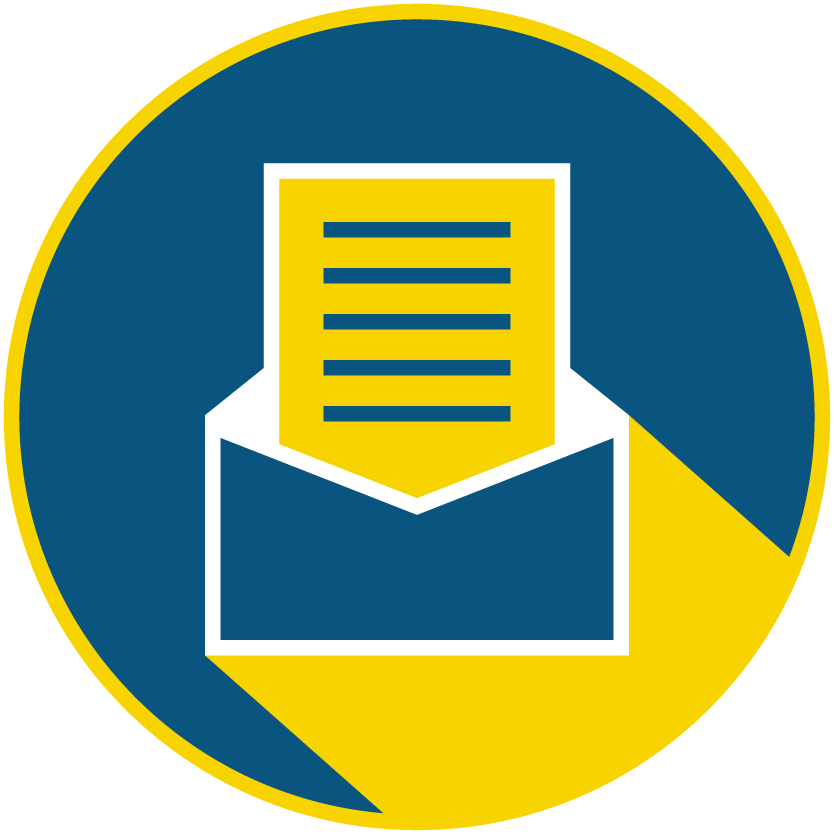 Subscribe to our newsletter to catch every headline.
Yasmin Nouri
Yasmin is the host of the "Behind Her Empire" podcast, focused on highlighting self-made women leaders and entrepreneurs and how they tackle their career, money, family and life.
Each episode covers their unique hero's journey and what it really takes to build an empire with key lessons learned along the way. The goal of the series is to empower you to see what's possible & inspire you to create financial freedom in your own life.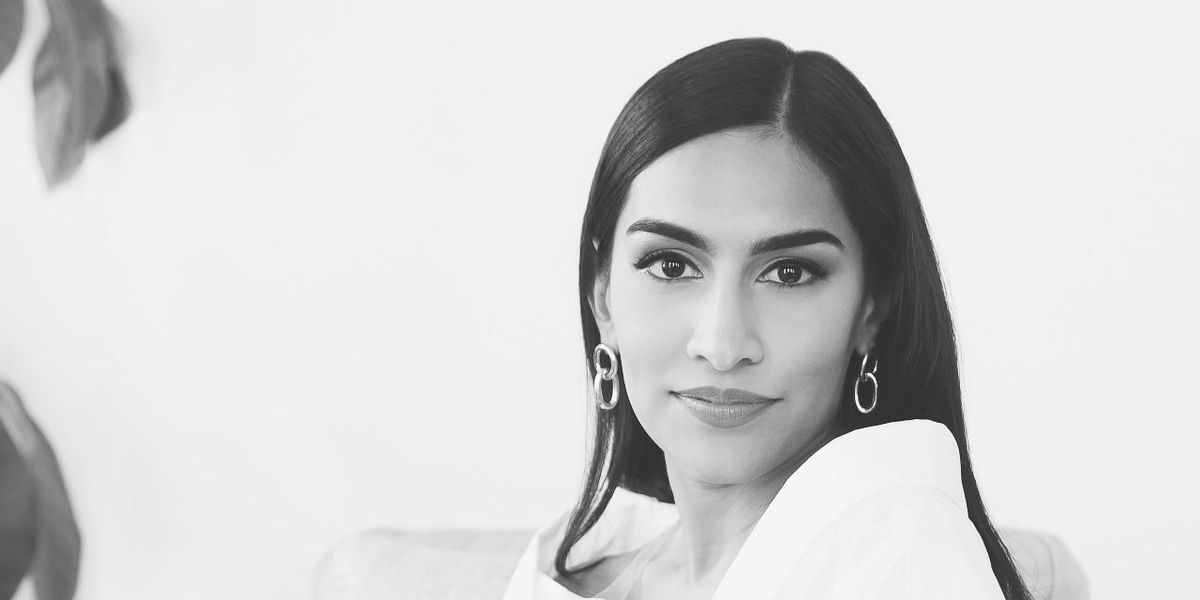 Photo courtesy of Illumix
Kirin Sinha wanted to be a dancer. When injury dashed that dream, she turned to her other passion: math.

On this week's episode of the Behind Her Empire podcast, host Yasmin Nouri talks with the founder and CEO of augmented reality (AR) technology and media platform Illumix.
Sinha received degrees from MIT, the University of Cambridge and LSE and founded a nonprofit to help middle school girls with their math skills. She ventured into AR while perusing an MBA at Stanford. Since founding Illumix in 2017, Sinha has raised $13 million from investors including Lightspeed and Maveron Ventures.

Her background in mathematics informs how she problem solves as a CEO, she said. Both math and her dance background taught her to seek out creative solutions.
"A lot of people think that math is very rote and analytical, but at its core it's truly not," Sinha said. "It's about being creative. It's about having this building block for expressing and understanding the world around you."
That creativity is bolstered by habits her mother taught her, such as surrounding herself with affirmations drawn onto post-it notes to bolster her spirits. Working in AR, Sinha said she's aware that what people surround themselves with impacts their inner world.
"Your diet is the people around you," she said. "It's what you surround yourself with. It's the images and the words that surround your day-to-day life. I really spend a lot of time thinking about how can you improve the wider sense of the word diet around you."
A crucial part of Sinha's diet is carving out time for a daily walk to dedicate time to ponder Illumix's future. Reflecting on big-picture goals and challenges allows her to consider how AR changes the ways people engage with the space around them.
Hear more of the Behind Her Empire podcast. Subscribe on Stitcher, Apple Podcasts, Spotify, iHeart Radioor wherever you get your podcasts.
dot.LA Editorial Intern Kristin Snyder contributed to this post.
Yasmin Nouri
Yasmin is the host of the "Behind Her Empire" podcast, focused on highlighting self-made women leaders and entrepreneurs and how they tackle their career, money, family and life.
Each episode covers their unique hero's journey and what it really takes to build an empire with key lessons learned along the way. The goal of the series is to empower you to see what's possible & inspire you to create financial freedom in your own life.
Kristin Snyder
Kristin Snyder is an editorial intern for dot.la. She previously interned with Tiger Oak Media and led the arts section for UCLA's Daily Bruin.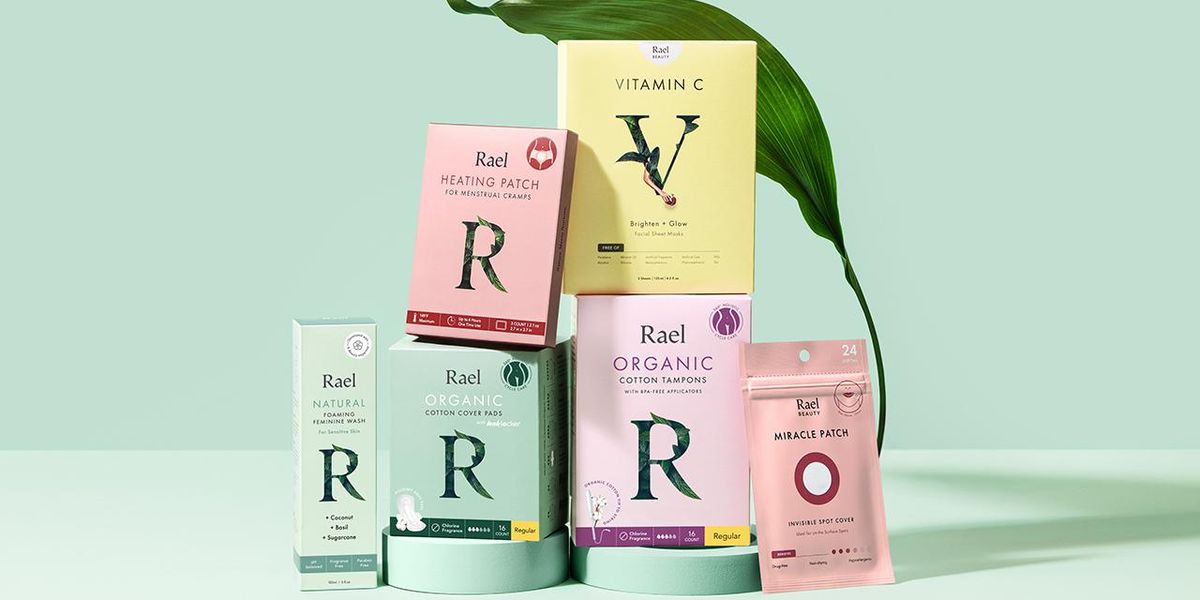 Courtesy of Rael
Rael, a Buena Park-based organic feminine care and beauty brand, has raised $35 million in a Series B funding round, the company announced Wednesday.
The funding was led by the venture arms of two Asian companies: Japanese gaming firm Colopl's Colopl Next and South Korean conglomerate Shinsegae Group's Signite Partners. Aarden Partners and ST Capital also participated, as did existing investors Mirae Asset and Unilever Ventures.
Rael described the new round—which takes its total funding to date to $59 million—as "the largest amount raised in the U.S. feminine care category to date." The company said it plans to use the capital to grow its product offerings, retail partnerships and global marketing reach.
Having already branched into skincare products meant to combat hormonal acne, co-founder and CEO Yanghee Paik said Rael plans on further expanding beyond basic feminine care products. "We aspire to be a clean, holistic personal care brand for women, so we're graduating from just being another organic feminine care company," Paik told dot.LA.
Paik and her two co-founders, who are all Korean-American women, launched Rael in 2017 and started out by selling organic pads on Amazon. Paik said she was inspired by the products she would bring back home after trips to South Korea, where the organic category represents more than 30% of the feminine care market (compared to less than 10% of the U.S. market, according to Rael). The startup has since expanded into retail stores like Target and Walmart, and part of its new funding will be dedicated to further growing its retail presence.
These days, Rael is part of an increasing number of companies focused on organic feminine care, with brands like LOLA, The Honey Pot and The Flex Co. all offering organic menstrual products.
"The feminine care industry is not like beauty, which attracted a lot of investors initially," Paik said. "People are noticing that it's one of the markets that has not been noticed by investors as much, but has a lot of growth potential because it's been dominated by big brands. Now there are female-founded smaller brands that are trying to make a difference there."
As part of Rael's growth efforts, the company has also brought in Lauren Consiglio, a former marketing executive at Unilever and L'Oreal, as its president.
From Your Site Articles
Related Articles Around the Web
Kristin Snyder
Kristin Snyder is an editorial intern for dot.la. She previously interned with Tiger Oak Media and led the arts section for UCLA's Daily Bruin.
Maylin Tu
Maylin Tu is a freelance writer who lives in L.A. She writes about scooters, bikes and micro-mobility. Find her hovering by the cheese at your next local tech mixer.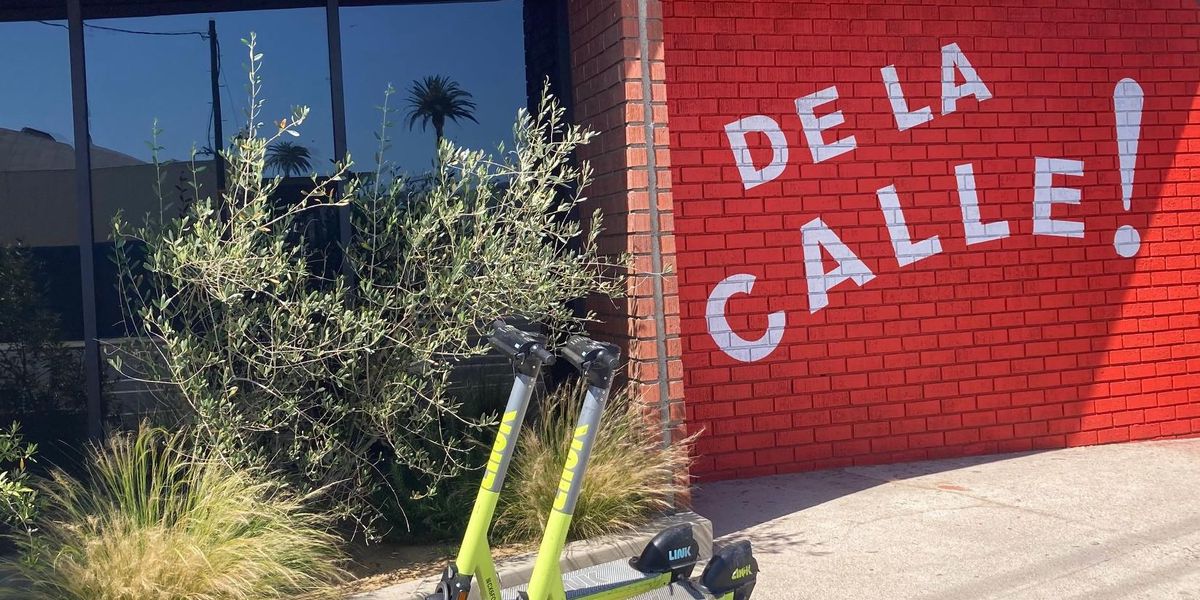 Photo by Maylin Tu
When Lime launched in Los Angeles in 2018, the company offered five free rides per day to low-income riders, so long as they were under 30 minutes each.

But in early May, that changed. Rides under 30 minutes now cost low-income Angelenos a flat rate of $1.25. As for the five free rides per day, that program ended December 2021 and was replaced by a rate of $0.50 fee to unlock e-scooters, plus $0.07 per minute (and tax).
Lime isn't alone. Lyft and Spin have changed the terms of their city-mandated low-income programs. Community advocates say they were left largely unaware.
A Lime spokesperson said that with its updated rate, low-income riders will still get an average discount of almost 90% off its service. He added that the startup's rates in Los Angeles are on average 50% less expensive than in most cities
"We would also like to note that L.A. riders have already saved an estimated $1 million via our Lime Access program, and we expect that figure to keep growing steadily with the new pricing in place," said the spokesperson, who added that 2,800 low-income Angelenos have taken around 250,000 trips since the program rolled out.
Spin once provided low-income Angelenos with unlimited, free 30-minute rides. Now the company is capping the free rides to five per day. Spin did not immediately return a request for comment.

Similarly, Lyft riders were once able to get a monthly pass for $5 and pay $0.05 per minute per ride. Instead, they'll now need to pay $0.50 to unlock the e-scooter and an additional $0.15 per minute.
The costs could add up for a demographic that is more likely than the average rider, according to data from rival micromobility startup Wheels, to use e-scooters to get to and from work.
"Lyft is now offering our Community Pass without a monthly payment to make it even easier for more riders to save," James Boshers, Lyft associate general manager for Southern California, said in an email. Several hundred riders use the program in L.A., according to a spokesperson.
The changes were rolled out with little fanfare, but that might be a moot point. Few of the local transportation advocates dot.LA reached out to were even aware the equity programs existed.
"I mean, I'm not surprised. I think people love giving discounts as a way of showing equity, but there's got to be more," said Oscar Zarate, assistant director of organizing for SAJE.
A spokesperson for Lime said they have tried unsuccessfully to reach representatives at the organization.
The city of Los Angeles doesn't promote micromobility equity programs to potential riders; that responsibility falls wholly on companies.
"Revenue generated through the micro-mobility program is dedicated solely to enforcing the conditions of the permit," LADOT spokesperson Colin Sweeney said by email, "which includes ensuring companies partner with community-based organizations and market their services to low-income residents among other critical safety and consumer protection functions."
But earlier this year, Sweeney acknowledged that getting micromobility companies to even put their vehicles in low-income communities has been difficult. At first, the city offered incentives to operators, but that proved ineffective.
"As a result, our permanent micromobility program which was established last year REQUIRES operators to deploy a certain percentage of vehicles to specific neighborhoods as a condition of their permit," he said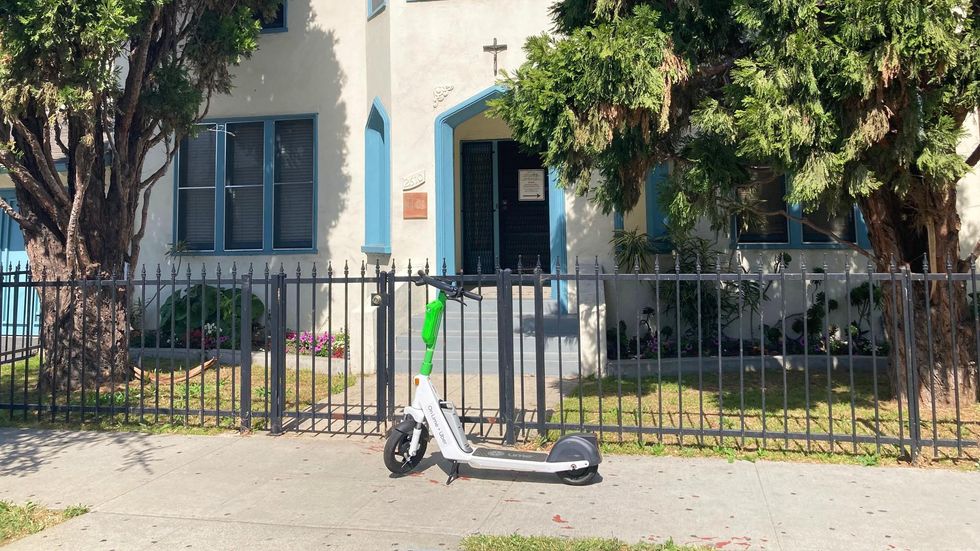 A Lime e-scooter parked in West Adams.Photo by Maylin Tu
Little Outreach, But More Scooters
Despite those requirements, some community advocates say that companies are not doing enough to reach out to communities to remove barriers to access.
Yolanda Davis-Overstreet serves as vice president of the West Adams Neighborhood Council and chairs its public safety committee. To her knowledge, no micromobility company operating in West Adams has reached out to the group.
She does, however, plan to reach out to them.
West Adams, a predominantly Black and Latino neighborhood, has experienced high rates of traffic violence. One stretch of Adams Blvd between Fairfax Ave and Crenshaw Blvd saw 59 severe and fatal collisions between 2009 and 2019, according to the L.A. Department of Transportation. Last year, the department completed a number of safety and infrastructure improvements along Adams, adding two miles of new bike lanes that make it safer for e-scooters, bikes and pedestrians.
Davis-Overstreet said she's starting to see more shared e-scooters in her neighborhood.
"It's a privilege that these scooter companies seem to have, like 'I don't care about your space. I'm here now'," she said. "No, if you're going to be here, you need to be here in a respectful way."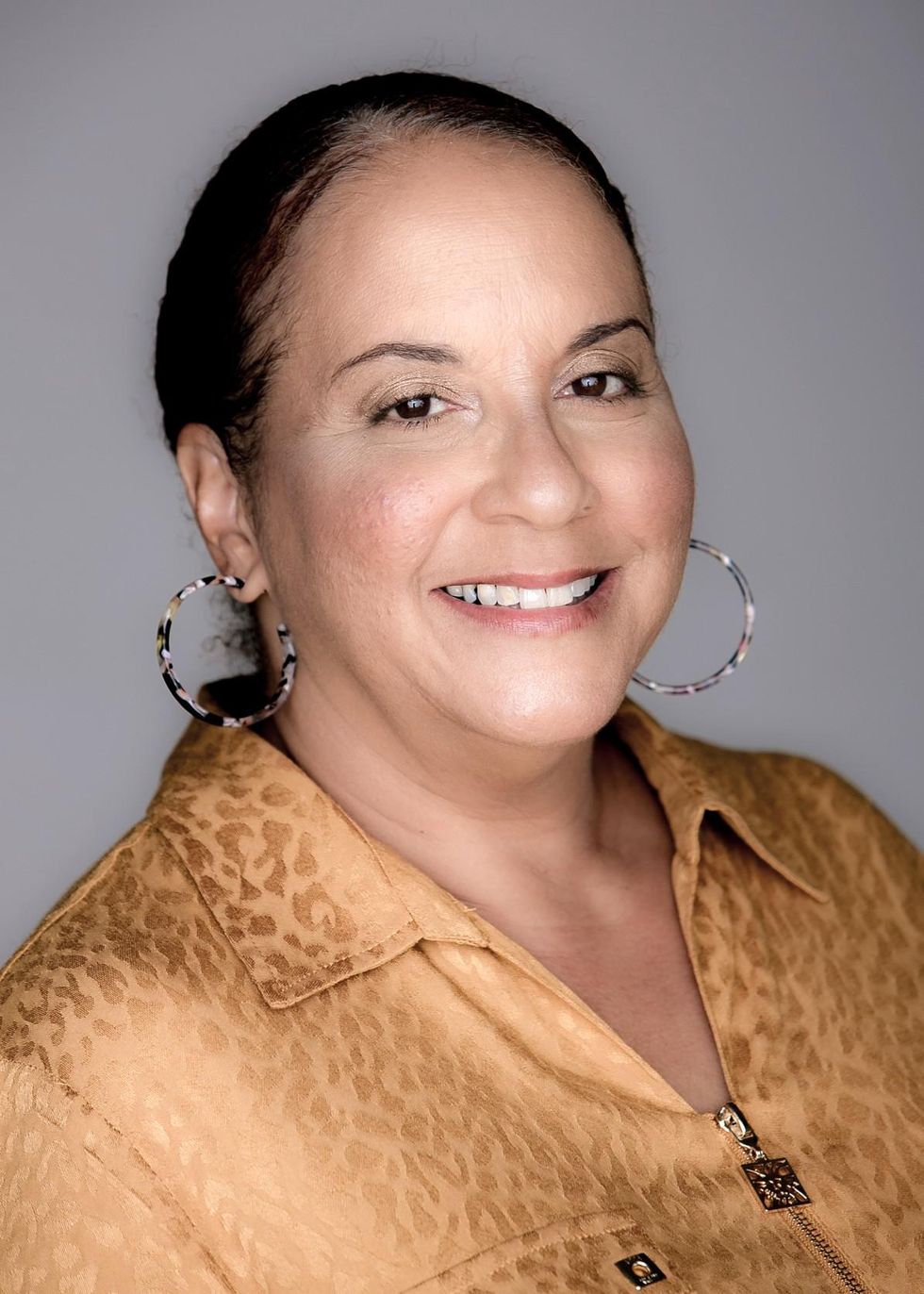 Yolanda Davis-Overstreet chairs the West Adams Neighborhood Council's public safety committee.
Image courtesy of Yolanda Davis-Overstreet
It's not that she's opposed to e-scooters, Davis-Overstreet said, but as e-scooter companies ramp up in the community, so do concerns about safety and accessibility.
She said she wants companies to figure out how to respectfully integrate into a community that is already pursuing alternative forms of transportation.
"That's another reason scooters should be connected with [our] community … How are we going to get people in the United States — in particular in L.A. — in the conversation of climate change, if we don't give them access to other tools to use other than cars?"
Alternative forms of transportation like e-scooters have the potential to make a big impact on underserved residents, especially as gas prices surge.

Eli Akira Kaufman, executive director of the Los Angeles County Bike Coalition, a Lime partner, said that Lime has been a valuable collaborator in L.A. on initiatives like First Ride Academy and Lime Hero. But he would like to see companies do more for underserved communities, like advocating for better biking infrastructure and sponsoring workforce development programs.

"Lime Access and these different accessibility programs are great. We totally applaud their intent. But what more can be done to serve our most vulnerable commuters?"

Others cited the requirement that low-income customers fill out an online form and provide proof of income to access discounted rides.
"I don't know if a señora is going to be able to do that," said SAJE's Zarate. "And I think people really underestimate how difficult it is to fill out these applications, provide all this documentation— and there's a stigma, 'Oh, you're applying for these low-income things' that also discourages people from applying."
Zarate added that Los Angeles transportation advocates want to start a dialogue—not a fight—with e-scooter companies like Lime, Bird and Lyft.
"Working class communities have always been multidimensional in terms of their transit and how they get around. People bike all around, you feel me?," he said. "So, I think there's a strong tradition in the community. It's just about finding ways that work for everyone."
'Do Your Homework'
Currently, there are six dockless e-scooter and e-bike operators in Los Angeles: Bird, Lime, Spin, Superpedestrian (LINK), Wheels and Lyft. Each runs a separate low-income program with rates varying widely. The same 30-minute ride might cost $0 (Spin, LINK) to $7.85 (Bird) plus tax, depending on the company.
The L.A. Department of Transportation requires micromobility operators to:
Deploy 20% of their total fleet in equity zones if they operate in certain more lucrative parts of the city like Venice, Hollywood and Downtown L.A.
Offer a cash option for unbanked customers without a credit or debit card.
Offer a non-smartphone option to unlock vehicles.
Offer discounted rates for customers with an income level at or below 200% of the federal poverty guidelines.
Attend meetings with community stakeholders such as neighborhood councils and disability rights organizations.
Partner with a community-based organization.
Here's a run down of costs and information for each low-income program operating in the city of Los Angeles.
Wheels: Wheels for All
$1.10 flat rate for 30 minutes
Lime: Lime Access
$1.25 flat rate for 30 minutes
Bird: Community pricing
50% off plus tax
Superpedestrian/ LINK: LINK-Up
Unlimited free 30 minute rides
Spin: Spin Access
Five free 30 minute rides per day
Lyft: Lyft Community Pass
$0.50 to unlock and $0.15 per minute
Are you enrolled in Lime Access, Lyft Community Pass or Spin Access and have the recent changes affected you? Let us know!
This article has been updated to include information from Lime about their efforts to engage with L.A. community groups.
From Your Site Articles
Related Articles Around the Web
Maylin Tu
Maylin Tu is a freelance writer who lives in L.A. She writes about scooters, bikes and micro-mobility. Find her hovering by the cheese at your next local tech mixer.