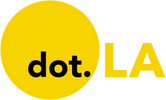 Get in the KNOW  
  on LA Startups & Tech  
X
Illustration by Ian Hurley
What Are LA's Hottest Startups of 2022? See Who VCs Picked in dot.LA's Annual Survey
Harri Weber
Harri is dot.LA's senior finance reporter. She previously worked for Gizmodo, Fast Company, VentureBeat and Flipboard. Find her on Twitter and send tips on L.A. startups and venture capital to harrison@dot.la.
05:00 AM | January 31, 2022
In Los Angeles—like the startup environment at large—venture funding and valuations skyrocketed in 2021, even as the coronavirus pandemic continued to surge and supply chain issues rattled the economy. The result was a startup ecosystem that continued to build on its momentum, with no shortage of companies raising private capital at billion-dollar-plus unicorn valuations.

---
In order to gauge the local startup scene and who's leading the proverbial pack, we asked more than 30 leading L.A.-based investors for their take on the hottest firms in the region. They responded with more than two dozen venture-backed companies; three startups, in particular, rose above the rest as repeat nominees, while we've organized the rest by their amount of capital raised as of January, according to data from PitchBook. (We also asked VCs not to pick any of their own portfolio companies, and vetted the list to ensure they stuck to that rule.)
Without further ado, here are the 26 L.A. startups that VCs have their eyes on in 2022.
Harri Weber
Harri is dot.LA's senior finance reporter. She previously worked for Gizmodo, Fast Company, VentureBeat and Flipboard. Find her on Twitter and send tips on L.A. startups and venture capital to harrison@dot.la.
06:00 AM | December 12, 2022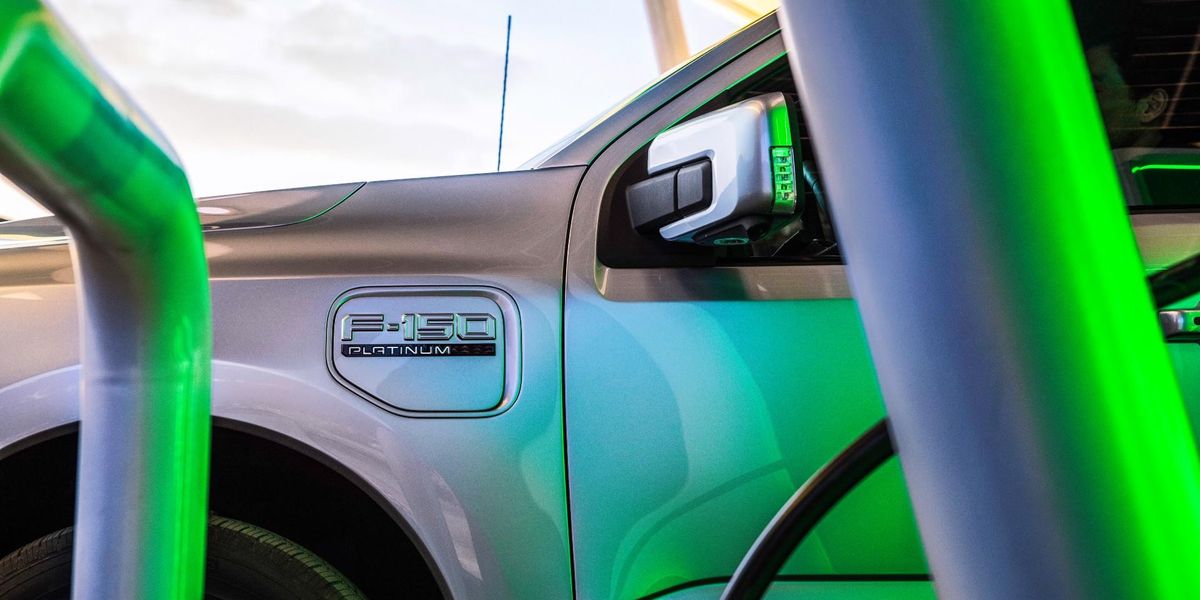 Photo courtesy of Ford
Pacific Gas and Electric is in the midst of enrolling customers into an ambitious new pilot program that seeks to use electric car vehicles as a means of powering daily life and stabilizing the grid.
The "Vehicle to Everything" pilot envisions a future in which automobiles not only draw their power from the electrical grid but can also strategically add electricity back in when demand is high — and generate some money for their owners along the way.
The concept of bidirectional energy flow using EV batteries isn't new, and dot.LA has covered various vehicle-to-grid endeavors in the past. But having a utility company as large as PG&E onboard could begin to transform the idea into a reality.
Though the program's website has been live for a few weeks, PG&E officially began to invite customers to pre-enroll starting on December 6th. The pilot has space for 1,000 residential customers and 200 commercial customers. PG&E isn't releasing the numbers for how many people have signed up so far, but Paul Doherty, a communications architect at the company, says he expects the enrollment period to take several months, stretching into Q1 2023.
On the residential side, customers can receive financial incentives up to $2,500 just for enrolling in the pilot. That money, says Doherty, goes towards the cost of installing a bidirectional charger at the customer's residence. The cost of installation varies according to the specifications of the residence, but Doherty says it's unlikely that $2,500 will cover the full cost for most users, though it may come close, with most installations ranging in the low thousands.
But there's more money to be had as well. Once the bidirectional charger is installed, customers can not only use the electricity to power their homes but also begin selling electricity back to the grid during flex alerts. Southern California residents may remember back in September when the electric grid was pushed to its breaking point thanks to an historic heatwave. During such events–or any other disaster that strains the system–customers can plug their vehicle in, discharge the battery and get paid.
Doherty says that users can expect to make between $10 and $50 per flex alert depending on how severe the event is and how much of their battery they're willing to discharge. That might not seem like a huge sum, but the pilot program is slated to last two years. Meaning that if California averages 10 flex alerts per year like in 2022, customers could make $1,000. That could be enough to offset the rest of the bidirectional charger installation or provide another income stream. Not to mention, help stabilize our beleaguered grid.
There is one gigantic catch, however. PG&E has to test and validate any bi-directional charger before it can be added into the program. So far, the only approved hardware is Ford's Charge Station Pro, meaning only one vehicle–the F-150 Lightning–can participate in the program. That should change soon as the utility company tests additional hardware from other brands. Doherty says they're expecting to add the Nissan LEAF, Hyundai's IONIQ 5, the KIA EV6 and others soon since it's just a matter of testing and integrating those chargers into the program.
One name notably absent from that list is Tesla. So far, the country's largest EV presence hasn't announced concrete plans for bidirectional charging, meaning there's no way for Tesla owners to participate in the pilot.
"We hope they come to the table as soon as possible," says Doherty. "That would be a game changer."
The commercial side of the pilot looks similar to the residential. Businesses receive cash incentives upfront to help offset the cost of installing bidirectional charger and then get paid for their contribution to stabilizing the grid in times of duress. PG&E says electric school bus fleets, especially, represent attractive targets for this technology due to their large battery capacity, high peak power needs, and predictable schedule–a strategy that mirrors what V2G pioneer Nuvve described to dot.LA back in October.
If California's plan to transition all new car sales to electric by 2035 actually succeeds — which would require it to add nearly two million new EVs to state roads every year — that's two million rolling, high power batteries with the potential to power our homes, our jobs and the grid at large. Getting there will be a colossal undertaking, but PG&E's pilot should be a litmus test of sorts, assuming they can figure out how to get more vehicles than the Ford Lightning into the program.
David Shultz
David Shultz reports on clean technology and electric vehicles, among other industries, for dot.LA. His writing has appeared in The Atlantic, Outside, Nautilus and many other publications.
06:00 AM | January 01, 2023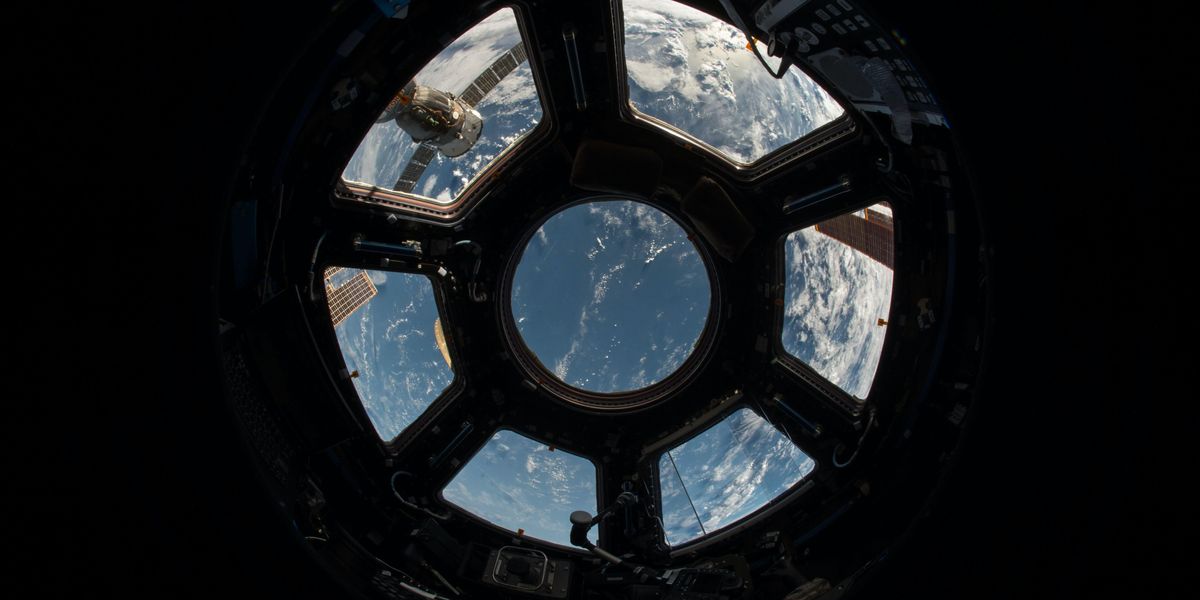 As human space tourism ramps up, and we continue to explore deeper into the cosmos, one alarming fact is becoming more evident: Despite decades of human spaceflight, we still have very limited information about how going to space, or staying there for sustained periods of time, affects our bodies.
So far, flights to low Earth orbit are relatively stable, and thankfully no one has perished on a trip yet. But there's also more to come; Virgin Galactic is planning more space tourism trips next year and beyond that, longer-term missions like Elon Musk's pet project to colonize Mars could come with some serious health risks. And, like any mission to space, nearly every variable has to be considered before launch to ensure the people undertaking these journeys are as healthy as possible.
That's where private industry comes in. There's a handful of startups that are focused on developing technology to make it easier to monitor human health in space. And while it may seem like a far-away pipe dream, they'll be the first to tell you that having startups begin to develop health care products for space-related exploration is key to ensuring there aren't mass casualties.
"The truth is, there is little that is more complex than space, and biology, and these are not things that have fast development times," said Elizabeth Reynolds, a biologist and director of the Starburst Aerospace Care in Space Challenge. The challenge recently awarded six winning startups (three were local to Southern California) a $100,000 investment from pharmaceutical company Boryung, support for on-orbit experimentation by Axiom, a Houston-based company making private space stations, and acceptance into Starburst's 13-week accelerator program.
"As we talk about deep space exploration, that is a point where we get into high amounts of cosmic radiation and it's an environment that will kill us," Reynolds said. "We need solutions that are completely untethered from Earth." Reynolds said she was "less concerned" about space tourism, and more focused on long-term habitation.
Reynolds did note that there's one easy option, one that NASA's relied on heavily up until now: send robots into space to do human work. That's possible, but she noted, "I cannot imagine a future where we continue to only explore space by robots."
There's a myriad of issues that people face when spending long durations of time in space. Some side effects can range from motion sickness to radiation poisoning to heart and muscle atrophy. Others include bodily fluid shifting due to zero gravity, changes in vision, loss of muscle strength and changes in gut biome behavior. Of course, there's also a host of potential mental side effects too, including depression or anxiety. A 2021 study published in the Journal of Clinical Nursing noted that these effects can also persist even after a person comes back from orbit.
Kay Olmstead, CEO of San Diego-based NanoPharma Solutions, was one of the companies selected by Starburst. She told dot.LA the company is working on a way to deliver drugs to people in space to maximize their effects.
Olmstead told dot.LA., NanoPharma "uses [a] nanocoating method developed by NASA to nanosize drugs to improve biosorption – [the] smaller the particle size, better solubility of [the] drug, hence better absorption into our body which is mostly water."
The importance of nano-soluble drugs is key, since it could limit side effects that come from typical ingestion of drugs, such as liver and kidney damage, or systemic toxicology (when a drug is absorbed by or distributed to other parts of the body besides the specific target area), Olmstead explained.
She added that NanoPharma is working on using vacuum pressure in low Earth orbit to deliver drugs to diseased organs without needles, a potential groundbreaking solution since right now, most life-saving drugs need to be administered via IV and that's "not suitable for space travelers." Instead, NanoPharma is working to patent several methods of drug delivery including a nano-nasal spray and a nano-inhaler.
Olmstead noted that there's a number of companies working on private space stations – besides Axiom, she also cited Northrop Grumman, Nanoracks and Sierra Space, who all have "grand plans of infrastructure building in space for private space travelers and in-space manufacturing."
There's a couple dueling local companies with ambitions to build private space stations as well: Vast Space, and Orbital Assembly.
Olmstead noted that there will have to be construction workers in space overseeing building of these outposts, and added, "Care for these space travelers and workers is the most important concern of these aerospace companies aside from the station building/maintenance." She also said that outposts on the moon, which will likely be built after stations in low Earth orbit, come with "even more severe health hazards."
Another local startup that won the Starburst challenge was Vibo Health. Based in Los Angeles and led by physicist and CEO Gil Travish, Vibo develops wearable health tracking technology that uses wrist scanning to give users insight into their health, with the goal of finding health risks without invasive tests.
Right now, Vibo has a growing business terrestrially, but Travish told dot.LA he's eager to see how the tech could be applied to astronauts. "It is a niche, of course, but it's a growing niche," Travish said. He noted that Vibo hopes to do in-space testing within the next two years.
For now, though, both Vibo and NanoPharma said they will continue developing and testing their technology on the ground with the goal of bettering patients' lives here on earth. Travish said he's optimistic that the work will not only better conditions for space-faring humans, but also unlock information about the human condition.
"It's not just about going to space, it's about learning more about ourselves," Travish said.
Samson Amore
Samson Amore is a reporter for dot.LA. He holds a degree in journalism from Emerson College. Send tips or pitches to samsonamore@dot.la and find him on Twitter @Samsonamore.
https://twitter.com/samsonamore
samsonamore@dot.la