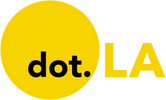 Get in the KNOW  
  on LA Startups & Tech  
X
Illustration by Ian Hurley
What Are LA's Hottest Startups of 2022? See Who VCs Picked in dot.LA's Annual Survey
Harri Weber
Harri is dot.LA's senior finance reporter. She previously worked for Gizmodo, Fast Company, VentureBeat and Flipboard. Find her on Twitter and send tips on L.A. startups and venture capital to harrison@dot.la.
05:00 AM | January 31, 2022
In Los Angeles—like the startup environment at large—venture funding and valuations skyrocketed in 2021, even as the coronavirus pandemic continued to surge and supply chain issues rattled the economy. The result was a startup ecosystem that continued to build on its momentum, with no shortage of companies raising private capital at billion-dollar-plus unicorn valuations.

---
In order to gauge the local startup scene and who's leading the proverbial pack, we asked more than 30 leading L.A.-based investors for their take on the hottest firms in the region. They responded with more than two dozen venture-backed companies; three startups, in particular, rose above the rest as repeat nominees, while we've organized the rest by their amount of capital raised as of January, according to data from PitchBook. (We also asked VCs not to pick any of their own portfolio companies, and vetted the list to ensure they stuck to that rule.)
Without further ado, here are the 26 L.A. startups that VCs have their eyes on in 2022.
Harri Weber
Harri is dot.LA's senior finance reporter. She previously worked for Gizmodo, Fast Company, VentureBeat and Flipboard. Find her on Twitter and send tips on L.A. startups and venture capital to harrison@dot.la.
03:49 PM | October 14, 2022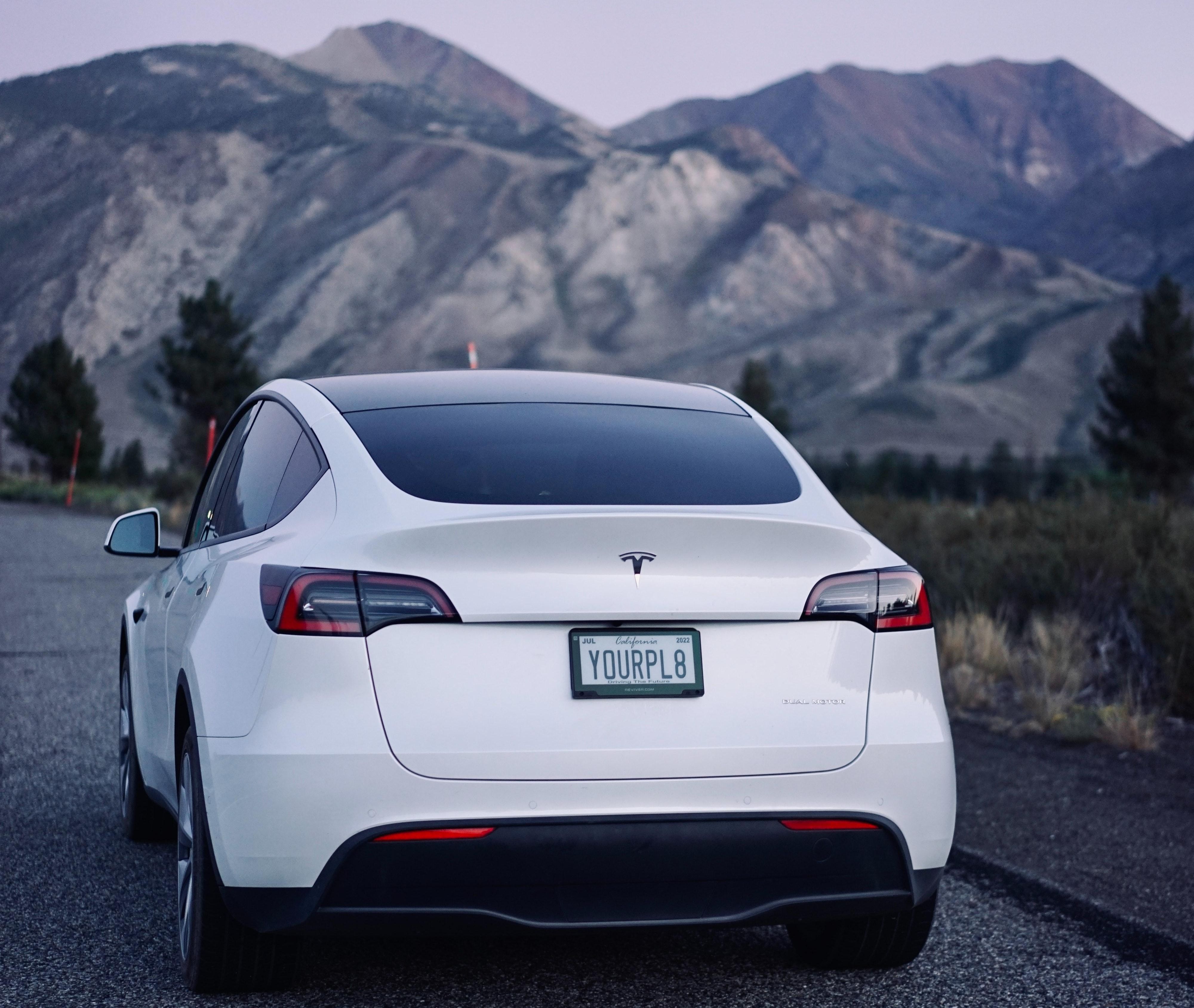 Thanks to a new bill passed on October 5, California drivers now have the choice to chuck their traditional metal license plates and replace them with digital ones.
The plates are referred to as "Rplate" and were developed by Sacramento-based Reviver. A news release on Reviver's website that accompanied the bill's passage states that there are "two device options enabling vehicle owners to connect their vehicle with a suite of services including in-app registration renewal, visual personalization, vehicle location services and security features such as easily reporting a vehicle as stolen."
Reviver Auto Current and Future CapabilitiesFrom Youtube
There are wired (connected to and powered by a vehicle's electrical system) and battery-powered options, and drivers can choose to pay for their plates monthly or annually. Four-year agreements for battery-powered plates begin at $19.95 a month or $215.40 yearly. Commercial vehicles will pay $275.40 each year for wired plates. A two-year agreement for wired plates costs $24.95 per month. Drivers can choose to install their plates, but on its website, Reviver offers professional installation for $150.

A pilot digital plate program was launched in 2018, and according to the Los Angeles Times, there were 175,000 participants. The new bill ensures all 27 million California drivers can elect to get a digital plate of their own.
California is the third state after Arizona and Michigan to offer digital plates to all drivers, while Texas currently only provides the digital option for commercial vehicles. In July 2022, Deseret News reported that Colorado might also offer the option. They have several advantages over the classic metal plates as well—as the L.A. Times notes, digital plates will streamline registration renewals and reduce time spent at the DMV. They also have light and dark modes, according to Reviver's website. Thanks to an accompanying app, they act as additional vehicle security, alerting drivers to unexpected vehicle movements and providing a method to report stolen vehicles.
As part of the new digital plate program, Reviver touts its products' connectivity, stating that in addition to Bluetooth capabilities, digital plates have "national 5G network connectivity and stability." But don't worry—the same plates purportedly protect owner privacy with cloud support and encrypted software updates.

5 Reasons to avoid the digital license plate | Ride TechFrom Youtube
After the Rplate pilot program was announced four years ago, some raised questions about just how good an idea digital plates might be. Reviver and others who support switching to digital emphasize personalization, efficient DMV operations and connectivity. However, a 2018 post published by Sophos's Naked Security blog pointed out that "the plates could be as susceptible to hacking as other wireless and IoT technologies," noting that everyday "objects – things like kettles, TVs, and baby monitors – are getting connected to the internet with elementary security flaws still in place."
To that end, a May 2018 syndicated New York Times news service article about digital plates quoted the Electronic Frontier Foundation (EFF), which warned that such a device could be a "'honeypot of data,' recording the drivers' trips to the grocery store, or to a protest, or to an abortion clinic."
For now, Rplates are another option in addition to old-fashioned metal, and many are likely to opt out due to cost alone. If you decide to go the digital route, however, it helps if you know what you could be getting yourself into.
Steve Huff
Steve Huff is an Editor and Reporter at dot.LA. Steve was previously managing editor for The Metaverse Post and before that deputy digital editor for Maxim magazine. He has written for Inside Hook, Observer and New York Mag. Steve is the author of two official tie-ins books for AMC's hit "Breaking Bad" prequel, "Better Call Saul." He's also a classically-trained tenor and has performed with opera companies and orchestras all over the Eastern U.S. He lives in the greater Boston metro area with his wife, educator Dr. Dana Huff.
steve@dot.la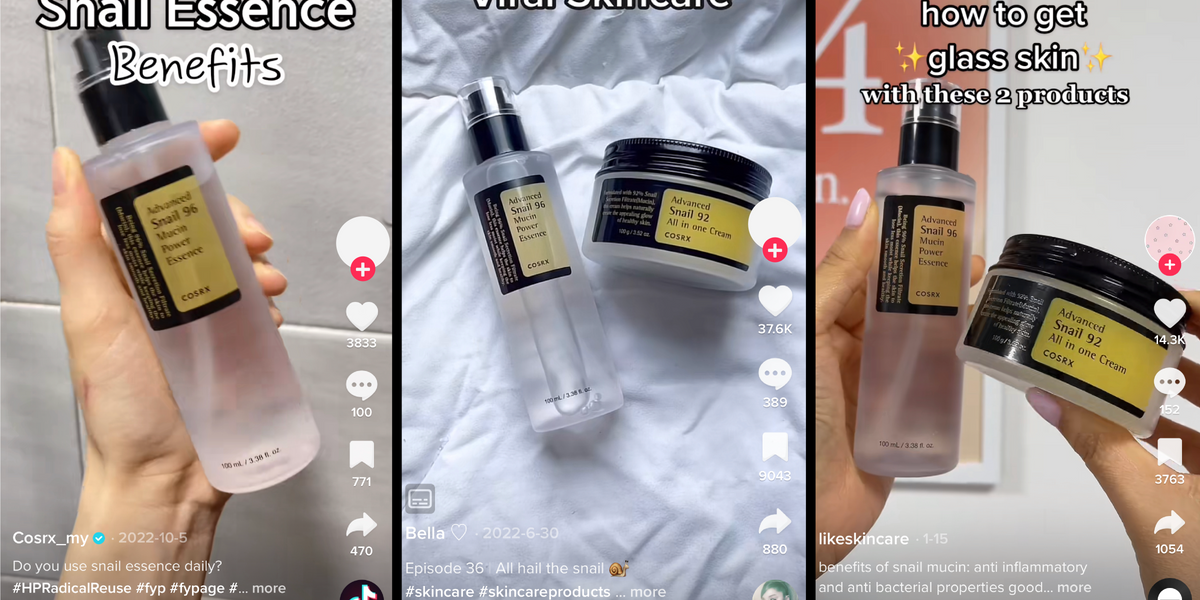 COSRX Snail Mucin on TikTok
Skincare company COSRX first launched The Advanced Snail 96 Mucin Power Essence, a serum meant to hydrate skin, in 2014. But it wasn't until influencers began posting tutorials on how to use it, sharing reviews and showing off how it has impacted their skin that the product went viral last year: #AdvancedSnail96 has over 2 million views on TikTok, and #COSRXSnailMucin has over 32 million.

As word spread, COSRX was inundated with sales. The product quickly became the 8th most-sold beauty and personal care product on Amazon in the first quarter of 2023.
Behind the scenes, COSRX had to work with its manufacturing company to ramp up production. The company also implemented just-in-time inventory management, which involved quickly producing products as soon as raw materials were delivered, in order to avoid the product being out-of-stock.
"Ultimately, when a product goes viral, it's important to act quickly and strategically to meet demand and capitalize on its popularity," says COSRX's PR and communications manager Hyein Lee.
From there, Lee says the company looks at how it can expand the product to new markets, including developing relationships with distributors and meeting country-specific regulatory requirements.
But even before its snail mucin product went viral, COSRX benefited from influencers recommending its products. Lee says the company had very limited ad spend, so cultivating relationships with content creators by gifting products helped the company gain recognition through word of mouth.
"This was incredibly effective as the recommendations came from an organic source people could trust and this in turn translated into brand confidence," Lee says.
Now, COSRX uses TikTok as an educational tool for fans of the brand. Marketing campaigns like #SlapSnail and #LayerYourSPF, two categories that have gained 181 million and 173 million views respectively, teach viewers how to strengthen their skin barrier and properly layer sunscreen. COSRX's TikTok account has over 165,000 followers, and the brand's hashtag has over one billion views.
Just last week, COSRX tapped Ivana Slobadanik, a beauty influencer, to host its livestream shopping event with cosmetics chain Ulta Beauty. Slobadanik informed viewers about COSRX's viral Advanced Snail 96 Mucin Power Essence and Advanced Snail 92 All-in-one Cream on a stream hosted by Ulta's website, and 10 viewers were gifted The Vitamin C 23 Serum. Lee says they selected Slobadanik for her extensive skincare knowledge and working with influencers for events like this one can help build brand trust.
"By staying engaged and responsive," Lee says. "We strive to prioritize product innovation and quality, hand in hand with our users."
Kristin Snyder
Kristin Snyder is dot.LA's 2022/23 Editorial Fellow. She previously interned with Tiger Oak Media and led the arts section for UCLA's Daily Bruin.
https://twitter.com/ksnyder_db