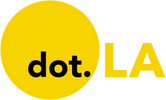 Get in the KNOW  
  on LA Startups & Tech  
X

Illustration by Ian Hurley
What Are LA's Hottest Startups of 2022? See Who VCs Picked in dot.LA's Annual Survey
Harri Weber
Harri is dot.LA's senior finance reporter. She previously worked for Gizmodo, Fast Company, VentureBeat and Flipboard. Find her on Twitter and send tips on L.A. startups and venture capital to harrison@dot.la.
05:00 AM | January 31, 2022
In Los Angeles—like the startup environment at large—venture funding and valuations skyrocketed in 2021, even as the coronavirus pandemic continued to surge and supply chain issues rattled the economy. The result was a startup ecosystem that continued to build on its momentum, with no shortage of companies raising private capital at billion-dollar-plus unicorn valuations.

---
In order to gauge the local startup scene and who's leading the proverbial pack, we asked more than 30 leading L.A.-based investors for their take on the hottest firms in the region. They responded with more than two dozen venture-backed companies; three startups, in particular, rose above the rest as repeat nominees, while we've organized the rest by their amount of capital raised as of January, according to data from PitchBook. (We also asked VCs not to pick any of their own portfolio companies, and vetted the list to ensure they stuck to that rule.)
Without further ado, here are the 26 L.A. startups that VCs have their eyes on in 2022.
Harri Weber
Harri is dot.LA's senior finance reporter. She previously worked for Gizmodo, Fast Company, VentureBeat and Flipboard. Find her on Twitter and send tips on L.A. startups and venture capital to harrison@dot.la.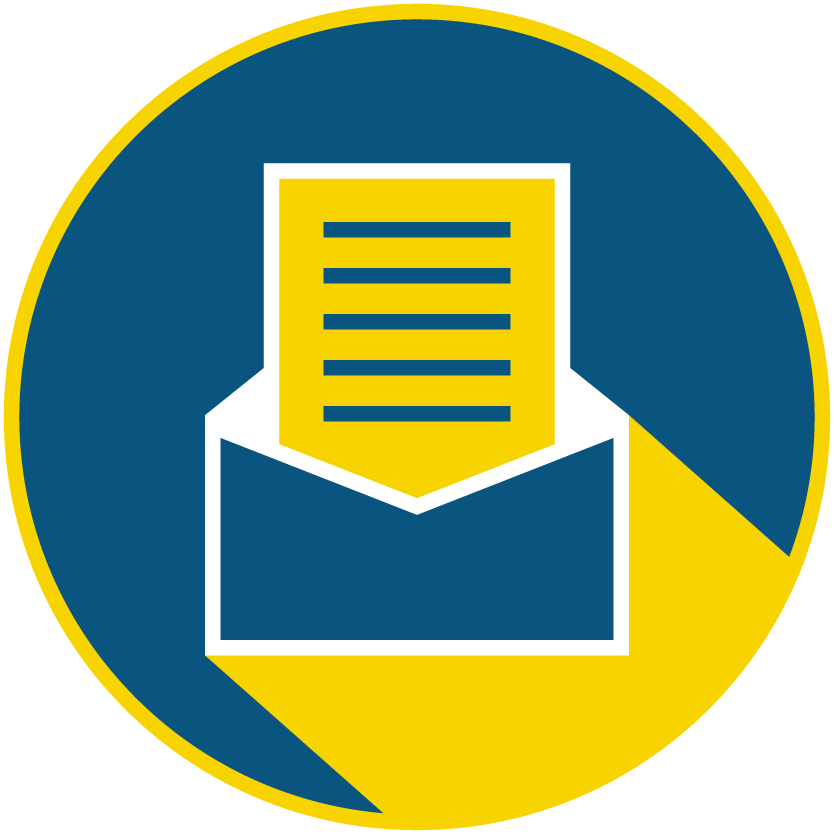 Subscribe to our newsletter to catch every headline.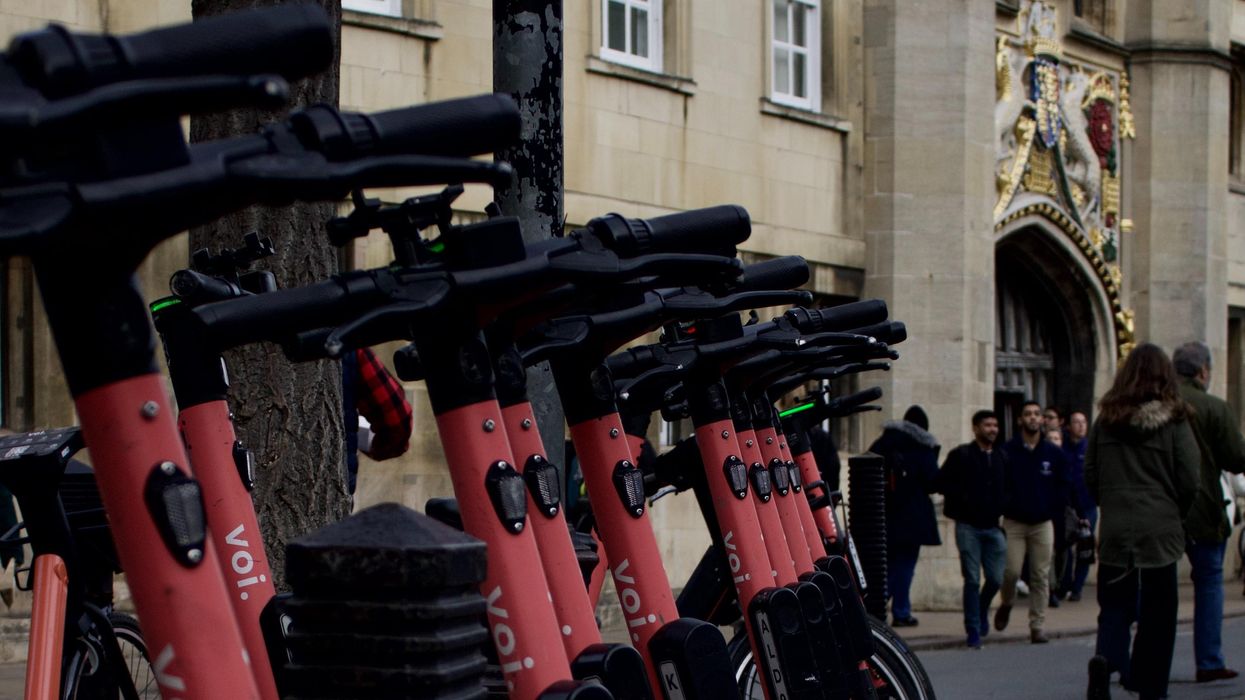 "If you get the chance, make sure to test drive a Toyota."
I'm walking down a row of booths at Electrify Expo at the Long Beach Convention Center on a hot June day. I thank the red-shirted brand ambassador and scurry towards the nearest e-scooter.
Sorry, Toyota. I'm not here for the cars.
Electrify Expo—the biggest outdoor electric vehicle festival in the U.S.—took place this past weekend and e-scooters, e-bikes and other micro EVs took center stage.
At an event focused on electrification, more than half of the companies represented were in the micromobility space. And there's a good reason for that.
According to industry leaders, electrification means significant room for growth in the market as American consumers emerge from the dark years of the pandemic and seek out more active and eco-friendly modes of transportation.
Only 6% of bikes sold in the U.S. are e-bikes, compared to a rate of 17% in Europe and 50% in the Netherlands, said Claudia Wasko, vice president and general manager of Bosch eBike Systems, at the event's Industry Day.
"Last year, 2021, in Europe, almost 6 million e-bikes have been sold; just in Germany, 2 million e-bikes have been sold. And in the US, not even 1 million. But this shows us the huge potential we still have," she said.
Industry speakers also praised European countries for their adoption of comprehensive micromobility infrastructure.
"If you drive around Los Angeles… you'd have a tough time being on an electric bike or an electric scooter or even one of our mopeds, that can hit speeds of 60 miles an hour," said Joseph Constanty, director of global strategy at Niu. "You still feel out of place when a huge Ford Ranger F-150 comes riding up right next to you and you're dwarfed by it. It's an infrastructure problem."
Companies are banking on a cultural shift as Americans get out of their cars and onto an e-bike, moped or e-scooter.
Jesse Lapin, chief operating officer of Magnum Bikes, suggested that it's less of a shift and more of a return. Americans ride their bikes as children and then abandon them in the garage as soon as they turn 16. However, driving itself might be going out of style; millennials are driving less than their elders and Gen Z is in no rush to get in the driver's seat (of a car). And who can blame them? Gas prices have hit record highs with no sign of relief on the horizon.
What are they gonna do, take the bus? JackRabbit Mobility is hoping they take a micro e-bike instead, with a 24 pound, 20 mile-per-hour device marketed to college students and other casual riders. But why stop with one? Lapin sees the future American garage filled with not one, but two e-bikes as the market diversifies.
"E-bikes truly are the best way to communicate and to connect people with other people, people with places, people with views. It's the best way to visit national parks; it's the best way to get out there and connect with yourself," he said.
And there's one other advantage to micromobility: It's hella fun. And with a looming recession and two years and counting into a pandemic, American adults with disposable income just want eco-friendly toys that go zoom. Or at least that's what the industry is banking on.
It's true: When I'm flying around the test track on an e-bike and I hit the throttle, getting that coveted 28-miles-per-hour, I feel like a kid again.
Provide a mode of transportation that you can charge from the comfort of your one-bedroom apartment, one that's fun, good for the environment and lets you fly past stopped rush hour traffic on Venice Boulevard?
Cars could never.
Maylin Tu
Maylin Tu is a freelance writer who lives in L.A. She writes about scooters, bikes and micro-mobility. Find her hovering by the cheese at your next local tech mixer.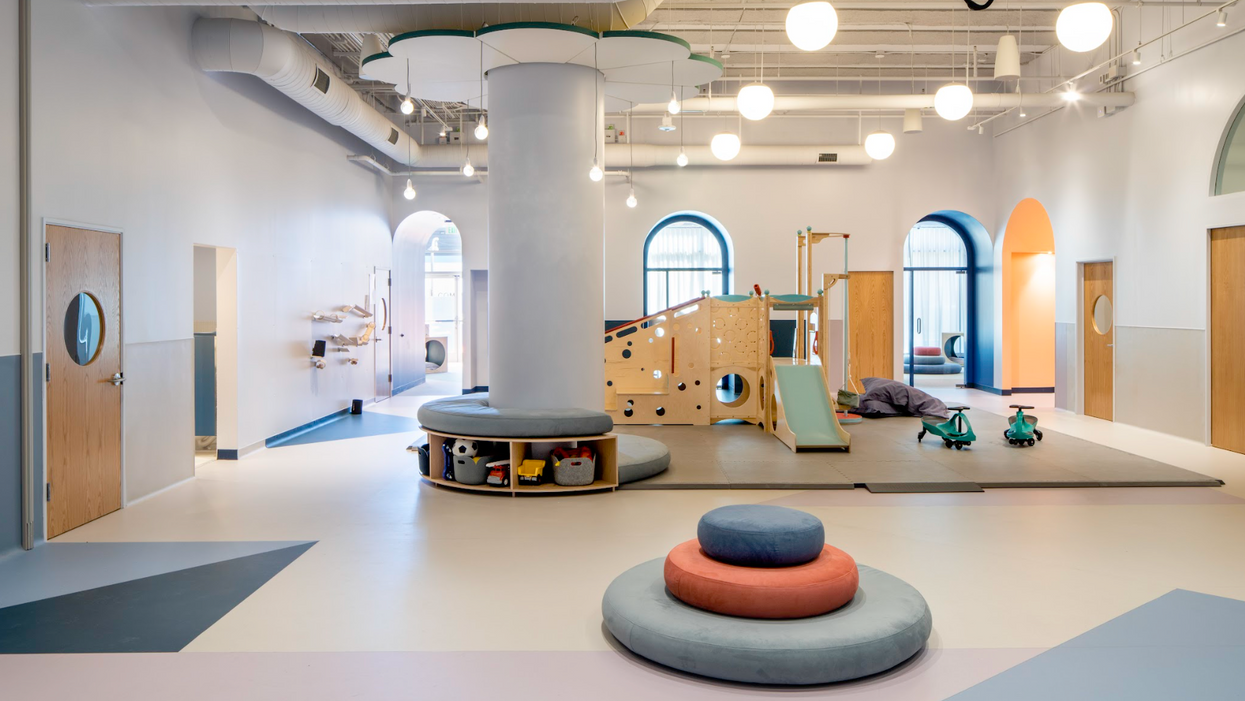 Courtesy of Brella
The pandemic exacerbated a problem that has been long bubbling in the U.S.: the childcare crisis.
According to a survey of people in science, technology, engineering and mathematics (STEM) careers conducted by the city's WiSTEM Los Angeles program and shared exclusively with dot.LA, the pandemic exposed a slew of challenges across STEM fields. The survey—which consisted of 181 respondents from L.A.County and was conducted between March 2021 and 2022— involved respondents across medical fields, technical professions and science industries who shared the pandemic's effects on their professional or education careers.
The survey found 60% of the respondents, primarily women, were balancing increased caretaking roles with work or school responsibilities. And while caretaking responsibilities grew, 49% of respondents said their workload also increased during the pandemic.
"The pandemic threw a wrench into lots of folks' experiences both professionally and academically," said Kathryne Cooper, a health tech investor who sits on the advisory board of WiSTEM. "So we need to acknowledge that."
In the L.A. area, an increasing number of childcare startups are aiming to address this massive challenge that is a growing national crisis. The U.S. has long dealt with a crippling childcare infrastructure plagued by low wages and a labor shortage in preschools and daycares, but the COVID-19 crisis made it worse. During the pandemic, women left the workforce due to the lack of childcare and caretaking resources. By 2021, women made up the lowest percentage of the workforce since 1988, according to the National Women's Law Center. Despite the pandemic forcing everyone indoors, caretaking duties fell disproportionately on women.
"I almost actually left my job because everything that I looked at was either waitlisted or the costs were so astronomical that it probably made sense for me to stay at home rather than pay someone to actually look after my child," said Jessica Chang, the CEO of childcare startup WeeCare.
The Marina del Rey-based WeeCare, one of the startups that helps people open their own childcare facilities, announced it raised $12 million in April (to go along with an additional $5 million in bridge funding raised during the pandemic). The company helps people build daycare centers and works with employers to provide access to WeeCare centers and construct child care benefits programs.
Some of these startups strive to boost the number of daycare centers by helping operators with financial costs, licensing fees and scheduling. Wonderschool, a San Francisco-based child care startup, raised $25 million in January and assisted with hundreds of childcare facilities in L.A.-based Playground, which raised $3 million in seed funding last year per PitchBook. Playground acts as an in-house platform for childcare providers to communicate with staff and parents, track attendance, report student behavior and provide automatic invoicing services.
L.A.-based Brella, which launched in 2019, raised $5 million in seed funding in January to create a tech-enabled daycare scheduling platform that could meet the demand of flexible childcare as parents navigate a hybrid work environment, and recently opened a new location in Hollywood. The startup aims to address the labor shortage among childcare workers by paying its workers roughly $25 an hour and offering mental health benefits and career development opportunities for its educators.
"It's this huge disconnect in our society because these are really important people who are doing arguably one of the most important educational jobs," said Melanie Wolff, co-founder of childcare startup Brella. "They often don't get benefits. They don't have a lot of job security."
Venture capital funding has poured into the relatively new childcare sector. A slew of parent-tech companies aimed at finding flexible child care and monitoring children saw $1.4 billion worth of venture investments in 2021, according to PitchBook, largely to meet the demands of parents in a pandemic era who have more flexible work commutes and require more tech-enabled solutions.
"I think a lot of it has to do with what employers expect for workers," said Darby Saxbe, an associate professor of psychology and family relationships expert at USC. "There's still a lot more stigma for men to build their work around caregiving responsibilities–there's a lot of evidence that men are often discouraged from taking paternity leave, even if it's available."
Childcare benefits are also becoming a more attractive incentive as workers grapple with unorthodox work schedules in a hybrid setting.
"Employers, because of COVID, were having a hard time retaining and recruiting employees," said Chang. "And they were actually incentivized to actually find a solution to help the employees."
WeeCare primarily partners with employers of essential workers, like schools, hospitals and grocery stores, and the benefits programs account for the majority of WeeCare's revenue.
Childcare works are part of a massive labor shortage in caretaker roles that also include nurses, and health aids for the eldery. These workers, which allow women to maintain careers in STEM and other high-paying industries, are vital, according to Saxbe.
"Women can advance in the workplace," Saxbe said. "But if there's no support at home and there is no one who is helping take care of kids and elderly people, women can't just advance in a vacuum."
Keerthi Vedantam
Keerthi Vedantam is a bioscience reporter at dot.LA. She cut her teeth covering everything from cloud computing to 5G in San Francisco and Seattle. Before she covered tech, Keerthi reported on tribal lands and congressional policy in Washington, D.C. Connect with her on Twitter, Clubhouse (@keerthivedantam) or Signal at 408-470-0776.