women vcs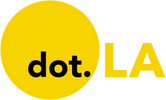 Get in the KNOW
on LA Startups & Tech
X
women vcs
On this episode of the Behind Her Empire podcast, hear from Nisha Dua, co-founder and general partner of BBG Ventures, a NYC-based seed fund investing in consumer tech startups with a focus on women and under-represented founders.
Dua shares tips on how to make big career leaps and why she decided to leave law.
After being diagnosed with multiple sclerosis, Nisha discusses why she had to make a career change & re-evaluate what success looks like.
How Dua gained the confidence to take on a new opportunity in business despite having no "formal" experience.
How a business she was running led her to founding BUILT BY GIRLS.
How Dua's varied career path led her to venture capital and launching her own fund.
Dua explains how founders should think about raising money & why venture capital isn't for everyone.
After seeing over 7,000 pitches, Nisha explains key themes that make a great founder.
How to think about storytelling when you're a founder and why it's critical in your business.
"My advice is to all women: Just because you haven't done something, that doesn't mean you're not qualified for it." -- Nisha Dua
Nisha Dua is co-founder and general partner at BBG Ventures. She also founded the #BUILTBYGIRLS movement which teaches young women to be part of the tech-enabled economy through a series of offline and online programs on the fundamentals of venture capital. Nisha was previously the general manager of AOL's millennial site, Cambio, and chief of staff for the AOL Brand Group, working on strategy, operations and special projects. Prior to that, she was a management consultant for Bain & Company, advising companies across Tech & Telco, Financial Services, and CPG. She cut her teeth as an M&A and securities lawyer at the Australian law firm Blake Dawson. Nisha also consulted for edtech startup Learn with Homer.
Want to hear more of the Behind Her Empire podcast? Subscribe on Stitcher, Apple Podcasts, Spotify, iHeart Radio or wherever you get your podcasts.
From Your Site Articles
Related Articles Around the Web
Women entrepreneurs, especially those of color, don't have the same buy-in from investors as their male counterparts, but that shouldn't deter them. That's the advice of four women startup founders and investors during a panel on equity at The dot.LA Summit.
"We can't let the data stop us, especially as women," said Morgan DeBaun, founder and CEO of Blavity, who said she hit roadblocks six years ago when trying to get her media company geared toward Black millennials funded.
The panel, "Locked Out in Lockdown," also featuring Bonfire Ventures principal Jennifer Richard, Halogen Ventures General Partner Jesse Draper and Suma Wealth co-founder and CEO Beatriz Acevedo, explored the deep inequities that remain for women.
Earlier this week, dot.LA's Tami Abdollah, who hosted the event, reported that VC investment in female-founded companies in Los Angeles dropped 70% in the third quarter compared to last year. Meanwhile, all male-founded companies saw a bump of 385%.
"As our country is going through a movement, after Ahmaud Arbery and George Floyd, there has been a much bigger emphasis on diversity of race," Richard said. "Of course I want more women to have access to capital, but when you look at the access to white women versus Black women, it's still very different. There's no equality until everyone is getting it."
The investment world is largely dominated by white men and has been under fire for failing to diversify. Pitchbook has no data on people of color, a point panelists said underscores just how far female founders and investors of color are from reaching equity.
Draper, who invests in early-stage, female-funded tech companies, said backing diverse companies is a smart investment that few firms are making. In September, she published published an article on Medium called "Investing in Women Isn't a Fucking Charity."
"VCs are all out there to make money," she said. "We're greedy, greedy people. If you want to make money, invest in women."
Draper said although she wants to see more investment in women-led companies, she realizes that this is a hard road for anyone and that founders need to be ready for rejection.
"I often do have CEOs come pitch me and say, 'Well everyone said no already'," Draper said. "Well who's everyone? Go pitch 100 and come back to me. If you're a startup founder, you have to keep going. It's a grind."
Acevedo said she often found herself pitching to investors who hadn't been exposed to the Latino community from which she comes. She said she often finds herself explaining her experiences to them. But, she doesn't view it as a negative, rather she sees an opportunity to expose investors to the community that she wants to serve.
"I thought, 'there's no one like me'," she said. "Nobody knows what I know better, nobody has my upbringing. Being me is my superpower. My experiences, my immigrant status, what my parents went through with their finances that now I'm trying to solve for my community. Be proud of everything that others might perceive as a weakness."
Kara Nortman is already widely regarded as one of the top VCs in Los Angeles. Now, she is getting a promotion to make it official.
Upfront Ventures, the Santa Monica firm with more than $2 billion in assets under management that Nortman joined as partner in 2014, announced Monday she will become Co-Managing Partner.

Nortman will share the new title with Yves Sisteron, who founded the firm in 1996, and Mark Suster, who came aboard in 2007. But Nortman is quick to point out she's not replacing anyone.
"Yves is not going anywhere and Mark is not going anywhere, but he is 10 years older than me, so I have to be pretty good at this hopefully by the time I'm in my 50s," said Nortman, 44. "It really is an apprenticeship."
Nortman says she is taking a more active role in raising capital for Upfront's next $270 million fund (the firm raises a new vehicle every three years.) Citing SEC regulations, she declined to go into specifics but said fundraising is "going great."
As a native Angeleno, Nortman is a tireless cheerleader of the city's growing tech scene. In 2022, she will also be cheering on Angel City Football Club, L.A.'s new women's professional soccer team she co-founded with top celebrities like Natalie Portman and Serena Williams.
Nortman's promotion also makes her one of the few women who have ascended to the highest ranks of venture capital.
She is a founding member of All Raise, a nonprofit advocating for female founders and funders and a board member of TIME'S UP, created by women in Hollywood to fight harassment and discrimination. In an interview Friday, Nortman talked about her new role, how she gets along with Suster and what investments she's most proud of. She also talked about the fate of the lavish Upfront Summit, which normally brings hundreds of investors and founders to L.A. every January for several days of glitzy parties and panels.
What will this new role entail and how will you split duties with the other managing partners?
It will feel like a big shift maybe to the outside, but it's been a very gradual evolution. In a lot of ways I've already been stepping into this role over the last year or so and doing more on the leadership front, like strategy, hiring and building relationships with the LPs, which is an interesting part of the business. I've always met LPs, but it's almost like moving from the trunk to the back seat to the passenger seat to the driver's seat.
From the outside, you and Mark Suster seem to have such different personalities. Can you give us a window into how you work together?
The funny thing is Mark and I have a lot of similarities. How would I describe our working relationship? It's the best I've had in my career. That doesn't mean it's not without friction at times. It doesn't mean in the early years we didn't bump heads when I thought I knew the business really well because I had done it at Battery Ventures for five years a decade earlier and it had changed a little bit. I had to evolve and understand how to operate in a different market at a different time and all those different things. He's been hard on me but in ways that have really helped me learn and evolve. And now we have very productive differences of opinions and he's still probably right 90% of the time. But in a lot of cases, there is no right.
When you say he's been hard on you, what's an example of something that he has changed about you or tried to change?
He cares deeply about giving me real feedback and that's not always been easy to hear. I think about a performance review I had two or three years ago where I think he typed me up a 10-page essay on my strengths and weaknesses with specific examples and it really kind of changed the way I invested.
I almost have this innate, positive energy that I used to call anxiety around making sure I meet the best people that we can invest in. I was so interested in getting in front of everything that I'd say one of the best things Mark did for me was slow me down. It really kind of goes to a place of developing your own point of view. And I think it's an important thing for women in this industry in particular. We want more people of color to be in leadership roles in this industry. But if we're all using the same inputs as everybody else and making decisions in the same way you just chase a little bit better. You're not actually going to leverage the important part of diversity, which is getting different kinds of thinkers with different kinds of networks.
Now that you are one of the few female VCs in a position of top leadership, what do you see as the key to further breaking up the boys' club and diversifying VC firms?
Once you're a woman or a person of color in a VC firm, it is making sure other talented people like you get hired, but also hiring people who are not totally like you. You have to make room for different kinds of people. And how do you empower those people? How do you support their process of making investments so they can win things when they don't have a huge portfolio? How do you bring the weight of the firm behind their process? It's really hard in the beginning. And so those first two years and having an awareness around mentorship and allowing that person to make mistakes and giving them the room to go slowly and get things wrong and really speak and have presence and feel like in their comfort zone is really important.
Over your decade-plus of doing this in L.A., what investment are you most proud of?
That's like asking to pick your favorite child! (laughs).
Is that an unfair question?
Totally! I'll just mention a few different things. When I got to L.A., the first startup I was involved with was Tinder. I recruited Sean Rad into IAC [the holding company that owns brands across 100 countries] to build something totally different, and during a hackathon, he built Tinder. It's turned out to be one of the biggest brands of its time.
Then I would go to a company like Fleetsmith, which was bought by Apple earlier this year in the middle of COVID when no one was buying anything. [The startup automates Apple device management.] I got to know those guys when they were just starting. I did their $7 million Series A and they were talking about things at the time that everybody thought was a little bit nuts. While they were in the Bay Area all three founders were from L.A. and this is a Mac town. I think I got the Mac thesis pretty quickly at a time when it was not as obvious and everyone was like, "if Apple's not doing it, there must be a reason."
A final one I'll mention is Parachute Home, which was my very first investment when I got to Upfront. [It makes modern bedding, bath, linens and other home decor essentials.] I think it reflects all the great parts of L.A. But it is built on technology. The headless eCom platform they built with data science around driving repeat rates and increasing load times is done so incredibly well.
What can you tell us about next year's Upfront Summit?
We are definitely doing something and it's going to be in a different form. Obviously, in a COVID world it's not going to be what it was in in 2020.
How much time are you spending on Angel City?
It's an important part of my life and my community but we have a full time CEO who is exceptional, Julie Irman.
What has surprised me is how much overlap there is between my day job and Angel City. One of those things about L.A. is we can sit at the intersection of tech, business, brand, celebrity and really think about community. I may take things away from my DevOps cloud cyber security companies by how we're building community at Angel City because they're doing very similar things where they're testing open source strategies. It sounds a little bit of a stretch, but I really like to think about systems and how different parts of my life influence my job.
***This interview has been edited for brevity and clarity.
**Upfront Ventures is an investor in dot.LA.