VC Culture Has a Long Way To Go To Create a Fair Deal for Female Founders
Tami Abdollah
Tami Abdollah was dot.LA's senior technology reporter. She was previously a national security and cybersecurity reporter for The Associated Press in Washington, D.C. She's been a reporter for the AP in Los Angeles, the Los Angeles Times and for L.A.'s NPR affiliate KPCC. Abdollah spent nearly a year in Iraq as a U.S. government contractor. A native Angeleno, she's traveled the world on $5 a day, taught trad climbing safety classes and is an avid mountaineer. Follow her on Twitter.
Mar 04 2020
There's the accelerators and female-founder dinners. Throw in the hyped-up "pledges" rallying public support for inclusion. But, for all the female focused co-working spaces in Los Angeles, the startup scene remains a male-dominated game.
The data tells the story. Female founders received fewer than 10% of venture capital deals in Los Angeles last year, according to an analysis by dot.LA using data provided by PitchBook. When it came to the money, women got even less. Only 2% of the $8 billion in venture capital that poured into Los Angeles companies last year went to female-founded companies. The numbers have moved only a fraction of a percent over the years.
---
"That is so depressing," said Anna Barber, managing director of the accelerator program Techstars LA, and a coach to founders. Raising capital is "still objectively and relatively more difficult for women and underrepresented founders to raise."
A dot.LA analysis found that the amount of venture capital investment in female-founded companies has stagnated in Los Angeles, San Francisco, and nationwide since 2015. The numbers are stark despite the region's significant efforts to turn the tide.
In Los Angeles, the mayor's office launched PledgeLA in 2018 to incentivize the business community, boosting diversity in the tech and venture capital industries. Backers include the Annenberg Foundation, dozens of LA-based venture capitalists, and tech companies. Another initiative includes All Raise, founded the same year by 34 senior female investors to accelerate the success of female founders. The organization recently opened an L.A. chapter.
"Someone said this to me a couple months ago and it really hit a nerve," Barber said. "For men, making money together has always been part of the culture of male friendship, it's 'I know this guy, he's got this thing, let's do this thing together and it'll be fun.' It's part of how men operate together."
"For women, for female friendship," she said, "making money together has never really been on the agenda. I want to change that, I want to think of the women I know and have relationships together and think 'how can I make money together.'"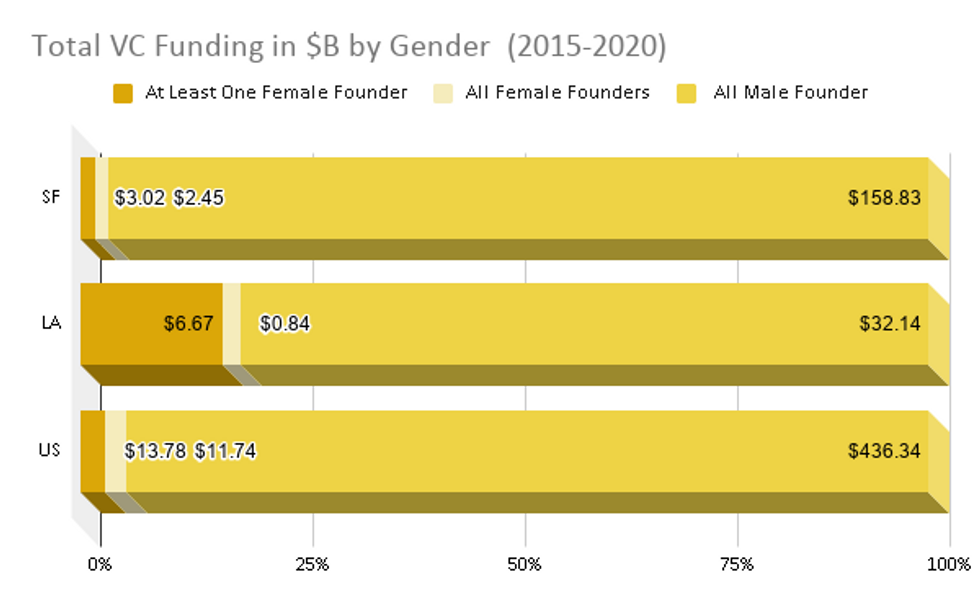 Data from PitchBook
That culture seems to be reflected in the data.

The Los Angeles area has always been an overall smaller market for VC deals compared to San Francisco, with the Bay Area hitting $40.6 billion invested in companies compared to $8 billion in Los Angeles, according to PitchBook. But, L.A.'s traditionally more consumer-focused market has led to better chances for female entrepreneurs who want to receive VC funding.
In San Francisco, all-male founders made up 73.2% of the total deals in the metropolitan area. Solely women founded companies made up just 5.4% of that total. In Los Angeles, all-women founded companies did slightly better, making up 9.4% of the total number of deals while all-male founders got 65% of the cash.
Smaller Deals, Better Returns
Women founders in L.A. fared better. But, while they got more deals, the investments were smaller in size. This resulted in less total capital.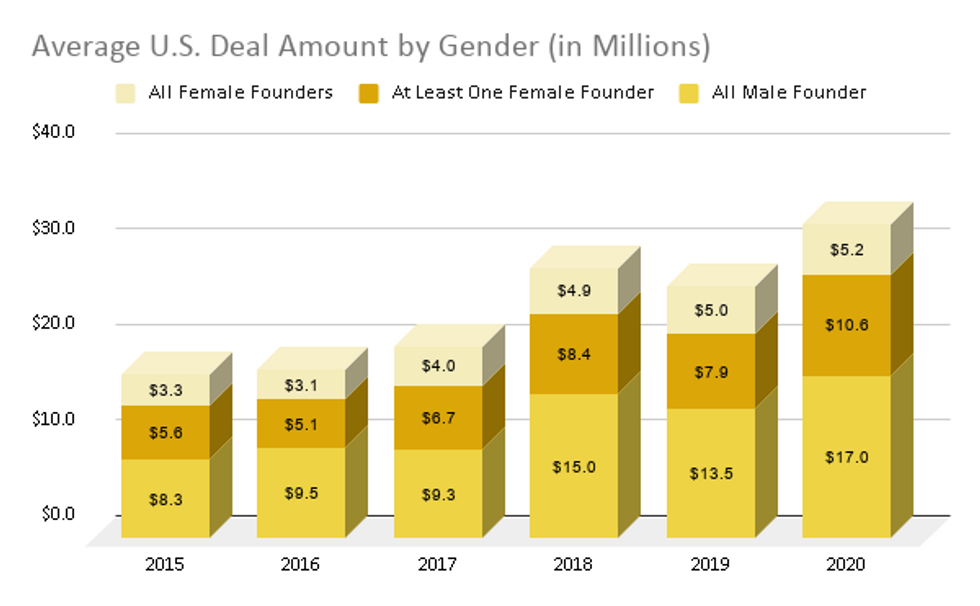 Data from PitchBook
Jennifer Acree, the chief executive of JSA Strategies, a strategic communications firm that works with both consumer tech and digital media companies, is not surprised by the data.

"Look at how many VCs there are and most of them are men," Acree said. "Venture capital has traditionally been a male-dominated industry, just like technology...it just takes time to fix it and people need to see examples of women in the industry."

A dot.LA review of the last 14 years of median pre-money valuation broken up by gender showed that companies with all-male founders had valuations that rose somewhat steadily from $13.1 million in 2006 to $25.5 million in 2019. For female founders, that number was $11.5 million in 2006 with a rise to $12 million in 2019.
Michael Silton, managing director of Act One Ventures, said their VC firm has made an effort to identify and fund people of all backgrounds, with 70% of their founding teams including women or minorities. The firm also requires term sheets carry a diversity clause for hiring.
"We're not doing this to change the world, we're doing this to make more money," Silton said. "We believe finding the best founders no matter their background and making diverse teams means we're going to make more money. It's the right thing to do and it also works."
That has been borne out in a series of studies that finds diverse teams outperform those that aren't, and that investment in female-led companies actually provides a better return than investments in male-led companies.
Investing in diverse founders requires outreach to communities that are often overlooked and to founders at early stages more proactively, as well as trying to create a more hospitable and welcoming environment for founders of any background, Silton said.
"One of the things you see is that women often present differently, their degree of confidence in relation to their background tends to present differently, than a man," Silton said. "If you listen, a man sounds more positive and a woman maybe less so, when they are equally capable and maybe the woman is even more capable."
Studies have shown that men are more willing to apply for jobs for which they don't necessarily meet the criteria, while women tend not to apply unless they have all the necessary skills perfected. They've also shown that VCs tend to ask women questions they don't ask male founders.
That puts a burden on VCs to look beyond men they've previously invested in, to be conscious of their biases, to support and coach founders, and to give them equal opportunities, Silton said.
"There are intentional biases, there are unconscious biases, and there's a lack of effort to find different founders," Silton said. "And some believe that to achieve a different outcome you have to start differently."
Barber said that to combat some of this she often tells founders who are women or underrepresented to try to "be the biggest version of yourself" and exude confidence. "Sometimes what gets in the way for people is imposter syndrome," Barber said, "just the idea of keeping yourself small."
It's worth noting that PitchBook doesn't track data on venture investments in companies founded by people of color. The numbers are far smaller when you factor in businesses founded by women of color.
The Case for More Female Investors
"It starts with the capital, and I don't just mean where VC funds are investing, I mean who is investing in VC funds," said Kara Weber, president of Brud and founder of Brilliant Ventures. Weber said the largest shift of private wealth from men to women is occurring globally right now, as people's fathers and husbands pass away. But the challenge is where women put that money. Historically, women have been directed to more philanthropic efforts like the nonprofit sector.
"I've heard women talk about how they will not bat an eyelash at giving $250,000 to the New York City Ballet, but god forbid you suggest investing $25,000 in a startup," Weber said. "I think there were gendered norms around that stuff that we're still shaking off the chains from. The men handle one side and the women handle the other."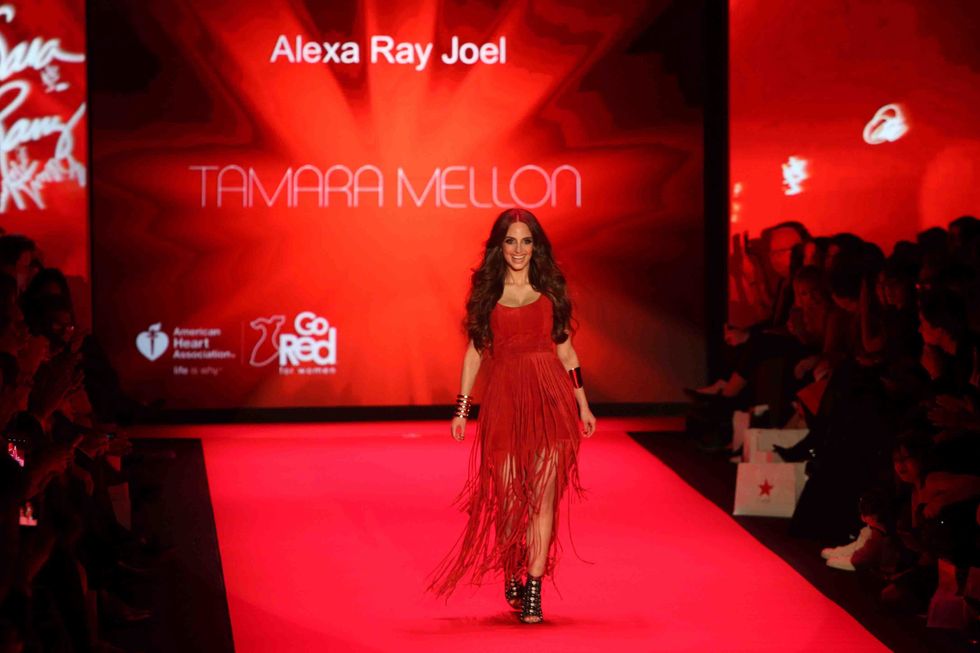 Alexa Ray Joel wears Tamara Mellon at Go Red for Women-The Heart Truth Red Dress Collection at Mercedes-Benz Fashion Week at Lincoln Center on February 12, 2015 in New York City.by Debby Wong
She added that driving women's capital into the innovation ecosystem ultimately will still benefit women investors and founders: "There's so much economic evidence showing that when you do well by women, you do well by the world." Brilliant Ventures has invested in 17 companies; 72% of the founders are women. But even though there have been a lot of deals, "our check size was miniscule," Weber said.
Weber remembers telling a prominent female angel investor that she wanted to raise Brilliant's first fund entirely from women, "She laughed and laughed and laughed, and said, 'I wish the world for you, but I don't believe you'll ever do it.'" Spoiler alert: "She was right," said Weber. "We did get a lot of women investing, but the bulk of our capital came from men."
She added, with a sad laugh, "I would say, we had a dream."
In 2016, Weber's new L.A.-based venture capital firm Brilliant Ventures was looking to do its first deal, and had the chance to back Tamara Mellon, a new luxury footwear brand founded by Mellon who had previously founded the highly successful Jimmy Choo.
"This deal had everything going for it, it was very well-backed, had a proven founder, and was a category that women investors can understand," Weber said. "And every single woman I took the deal to asked me to speak to a man on her behalf."
One good friend came back and told Weber: "I'm going to do it! My brother thinks it's a no brainer." Weber was dumbfounded. The woman's brother is an emergency wilderness doctor and less qualified on the subject matter than she was to make such a decision.
"We've been so trained to not have confidence in ourselves," Weber said. "That really struck me. These were women, who have plenty of experience buying luxury footwear, they know who Jimmy Choo is and they all still asked me to talk to men, whether financial advisors, private wealth managers, or husbands on their behalf."
Grid110, a nonprofit and accelerator program, has worked to flip the narrative, working with 126 companies over the past five years. About 70% are led by a female founder or cofounder and 60% of the companies are headed by a person of color. So far, 17 companies have raised $16 million and 95% of that is from teams with at least one female founder.
"That's typically the inverse of what you see," said Miki Reynolds, executive director of Grid110 and also a member of the advisory board for PledgeLA.
More women are starting businesses and so there are more female business owners, Reynolds said. But those businesses aren't necessarily the type that has traditionally received VC funds.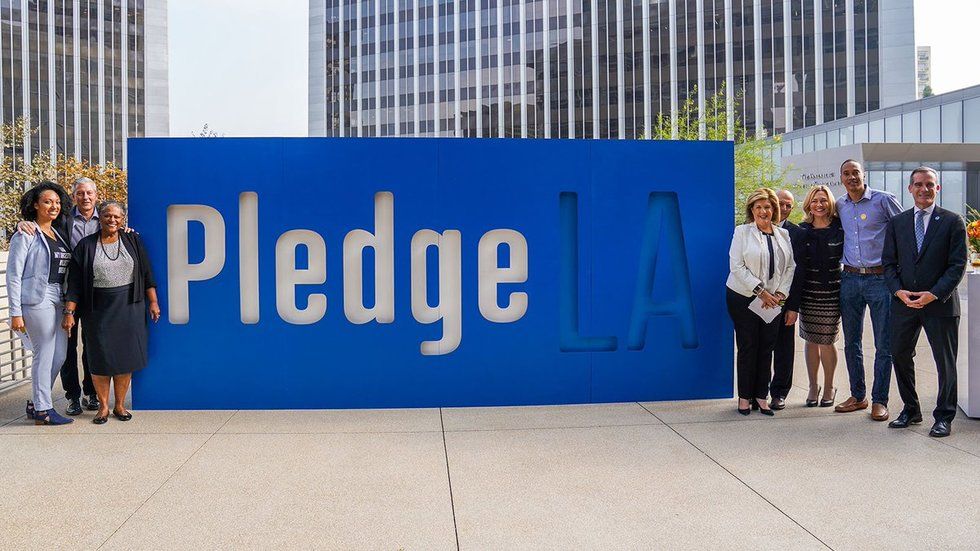 Courtesy of LAMayor.org
VCs "invest in what scales and forms the size returns they're looking for, which is a certain type of business," Reynolds said.

Carmen Palafox, managing partner at MiLA Capital said having more female investors is also critical.
"I think (the stagnant numbers) goes back to the need for systemic change," Palafox said. "You're going to see incremental improvements, there's some programs that will accelerate the pace. But at the end of the day, bottom line, if you don't have more women investors, you're going to just go at a turtle's pace."
Palafox strongly believes there needs to be strong incentives, perhaps government-backed, to push for VC firms to invest in women.
"You need to create incentives for folks to do something differently than what they're currently doing," Palafox said, "because what they're currently doing is working for them."
Barber, of Techstars, said she still feels "a lot of hope" despite the numbers that "we will move the needle."
"Looking at who's writing checks is a big part of it," she said. "Not only thinking about investing in more women but also enabling more women to invest."
__
Do you have a story that needs to be told? My DMs are open on Twitter @latams. You can also email me at tami(at)dot.la, or ask for my Signal.
Tami Abdollah
Tami Abdollah was dot.LA's senior technology reporter. She was previously a national security and cybersecurity reporter for The Associated Press in Washington, D.C. She's been a reporter for the AP in Los Angeles, the Los Angeles Times and for L.A.'s NPR affiliate KPCC. Abdollah spent nearly a year in Iraq as a U.S. government contractor. A native Angeleno, she's traveled the world on $5 a day, taught trad climbing safety classes and is an avid mountaineer. Follow her on Twitter.
tami@dot.la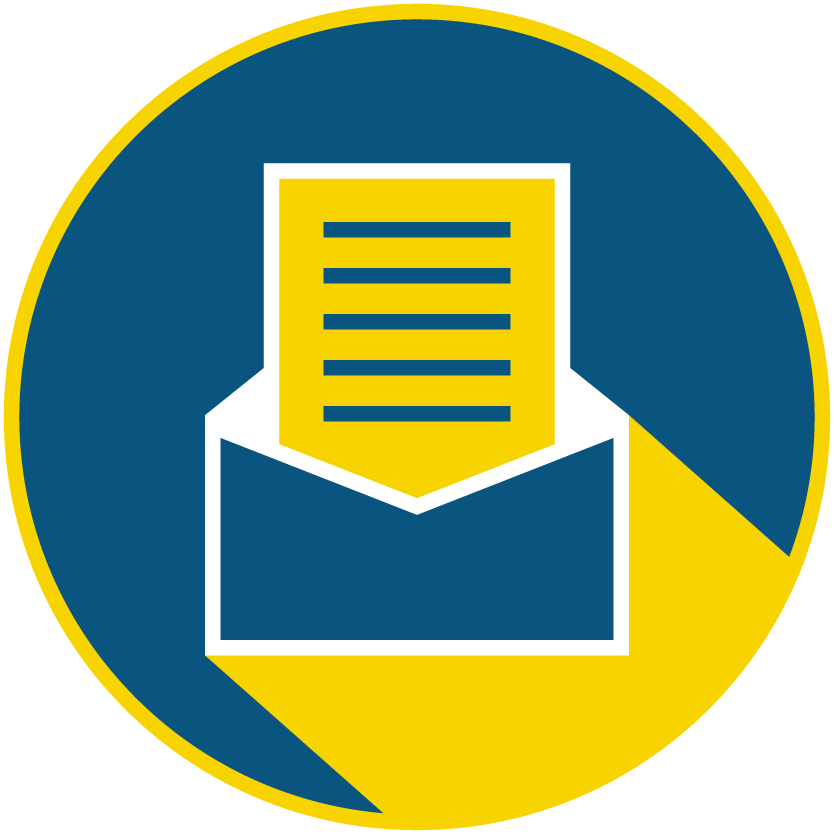 Subscribe to our newsletter to catch every headline.
The virtual influencer Miquela Sousa, aka Lil Miquela, whose rise has garnered equal parts uproar and admiration, continued her foray into NFTs on Wednesday with part two of a five-part series that promises to "tell a special story over time."
Brud, the L.A. startup behind Miquela and a handful of other characters with fully fledged digital identities across social media, is doing the free drop to hype up their superstar avatar and expand her narrative. An announcement from the company said the underlying artwork, called "Unseen by eyes but forged in stone," can exist as a standalone piece or as part of a collection that will roll out over the next several months.
Brud appears to be gamifying the collection of tokens to unlock a unique, surprise reward.
"This NFT is part of a larger series featuring Miquela," the company wrote in a Google doc linked in Miquela's tweet announcing the drop. "Each NFT in this series serves as a piece to a larger puzzle. Each piece will work together to tell a special story over time. The only way to access the story before anyone else is to own each NFT and connect them together along the way."
New NFT drops NOW! First 1500 people to reply to THIS TWEET with their wallet address will BE BLESSED and the FULL… https://t.co/7XZdblfZbd

— lilmiquela (@lilmiquela)1617814863.0

Users could claim one of the available 1,500 NFTs by replying to Lil Miquela's tweet with the address to their crypto wallet.
Brud, valued at $144 million, said it will deliver the tokens within 24 hours. Users had to agree to let the company contact them in the future for marketing purposes.
Within three hours the post had received nearly 4,000 comments and been retweeted over 1,600 times.
Upon validation of users' addresses, Miquela's Twitter would post a response.
"Obsessed with u, there's 1481 left!"
"We're making history, TYYY!! there's 1377 left!"
"We're making history, TYYY!! there's 1203 left!"
And so on.
Since debuting on Instagram in 2016, Lil Miquela has picked up three million followers and sponsorship deals from the likes of Supreme and Barney's. Her curated digital identity ostensibly makes her less of a risk than human influencers for brands.
Last year, the digital teenager was estimated to have earned more than $12 million. She's repped by CAA, alongside many real celebrities, and has appeared on a billboard in Times Square.
In November, Brud released her first NFT, tied to a digital artwork entitled "Rebirth of Venus" that sold via SuperRare for 159.5 Ether. At the time, that was worth about $82,000; Ether's value has since nearly quadrupled. The winning bidder of that token appears to be linked to crypto investment fund Divergence Ventures, based on the link in the buyer's SuperRare profile.

It has been a common refrain as NFTs have gone mainstream: the investor behind last month's headline-grabbing $69 million NFT tied to a digital artwork by Beeple also had a financial interest in propping up the legitimacy of cryptocurrency.
The latest Miquela offering is part of an ongoing spree of creative NFT offerings that provide buyers more than just a certificate of digital ownership tied to the blockchain. It also expands the storyline of a 19-year-old who blurs the lines between fantasy and reality as a racially ambiguous, socially conscious teenager.
From Your Site Articles
Related Articles Around the Web
Sam Blake
Sam primarily covers entertainment and media for dot.LA. Previously he was Marjorie Deane Fellow at The Economist, where he wrote for the business and finance sections of the print edition. He has also worked at the XPRIZE Foundation, U.S. Government Accountability Office, KCRW, and MLB Advanced Media (now Disney Streaming Services). He holds an MBA from UCLA Anderson, an MPP from UCLA Luskin and a BA in History from University of Michigan. Email him at samblake@dot.LA and find him on Twitter @hisamblake
https://twitter.com/hisamblake
samblake@dot.la
Ara Katz, a serial entrepreneur and founder of probiotic company Seed tops our list. Katz found a niche in a multi-billion dollar industry, but she acknowledges that this past year has been especially tough for women, as the pandemic forced millions to drop out of the workforce.

"It is not lost on me what a privilege it is to be building a company as a female founder and mother given how impactful the pandemic and the past year has been on women and mothers in the workforce," said Katz. "My best advice to founders is to build with abandon — it is contagious, amplifying and makes it all meaningful."
Nationally, female-founded or co-founded companies earned less than 3% of all venture capital in 2020, according to data from Pitchbook. Although women founders say they still face issues of sexism and encounter more obstacles than their male counterparts, there are signs of improvement. In the first quarter of this year, women entrepreneurs reeled in $9.8 billion in capital investment nationally – an all-time high in quarterly investments over the past 12 years.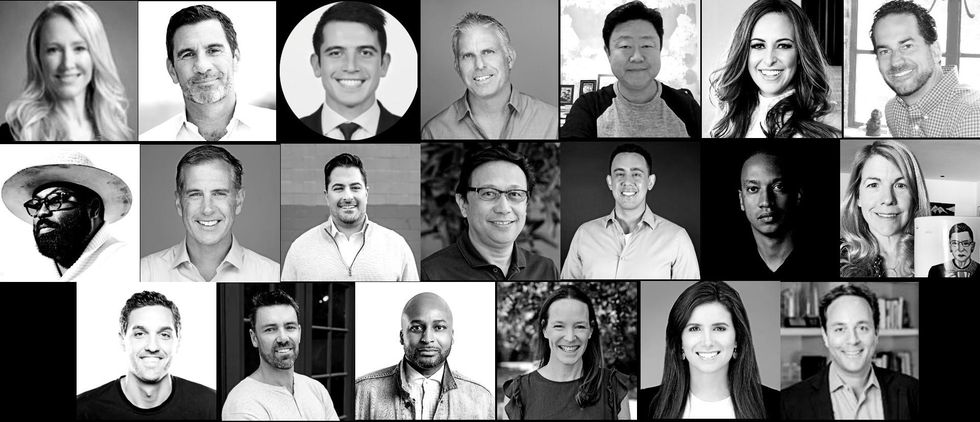 We asked L.A.'s top VCs to tell us which female founders they have their eyes on as part of our Q1 sentiment survey.
In Los Angeles, Long Beach and Santa Ana, $544 million was poured into female founded startups alone over that time.

Therese Tucker, founder of fintech company BlackLine, which also made our list, said that it's important for women to find people who believe in them as they build their companies.
"Don't be intimidated by condescension," Tucker said, "Look for people you can actually partner with who 'get' your business."
And just as importantly, founder of health platform Kensho, Krista Berlincourt, said stay true to who you are.
"It is not easy. And you'll be surrounded by men, so just find the people who get you and your vision, hold onto them tight, and go for it. Then remember that soft is strong. You don't have to 'crush it' to be successful," she said. "Be you. Be flexible. Soften. Grow. That's the only thing that has ever worked," Berlincourt added.
Here's the complete list: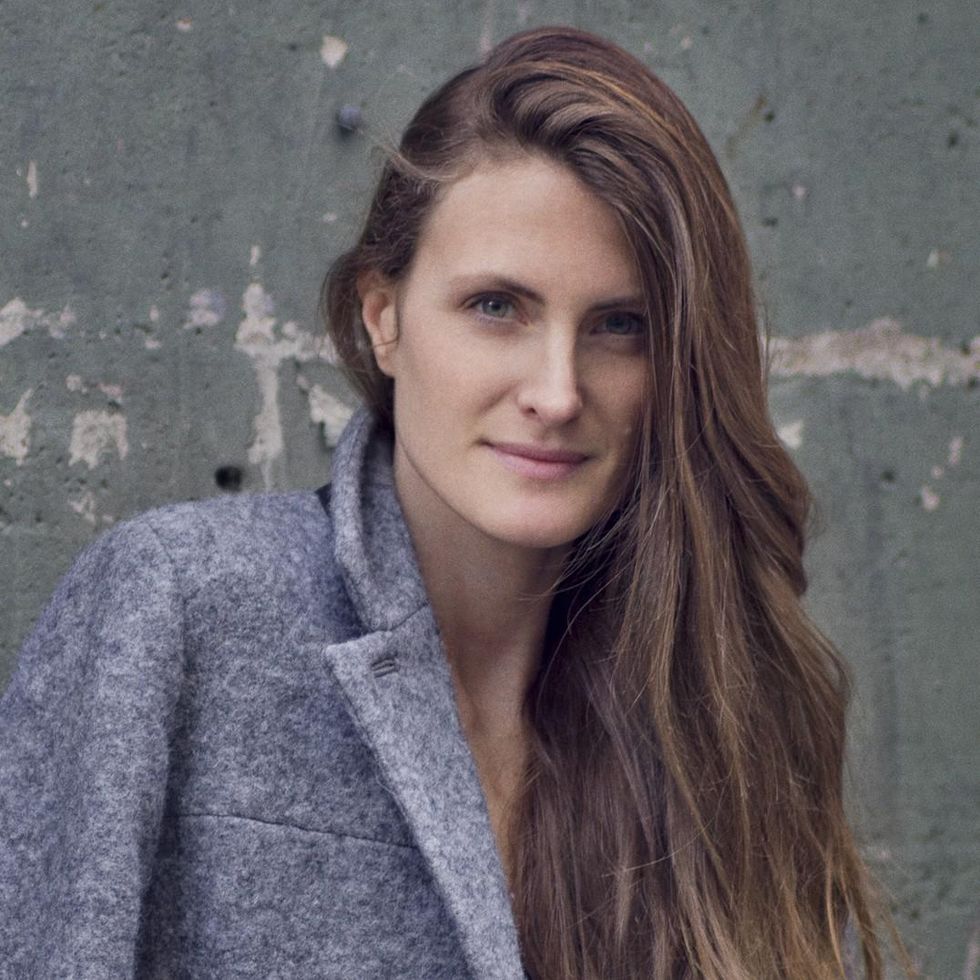 Ara Katz, Seed
Ara Katz
Ara Katz is the co-founder and co-CEO of Seed, a Venice-based probiotic company designed to improve health and digestion. Katz's experience as a breastfeeding mother led her to explore the importance of microbes and their impact on bodily health. Among other leading roles, Katz was co-founder and CMO of ecommerce marketplace Spring, which was sold to ShopRunner in 2018. She was also on the founding team of Beach Mint, an e-commerce company for fashion and lifestyle brands.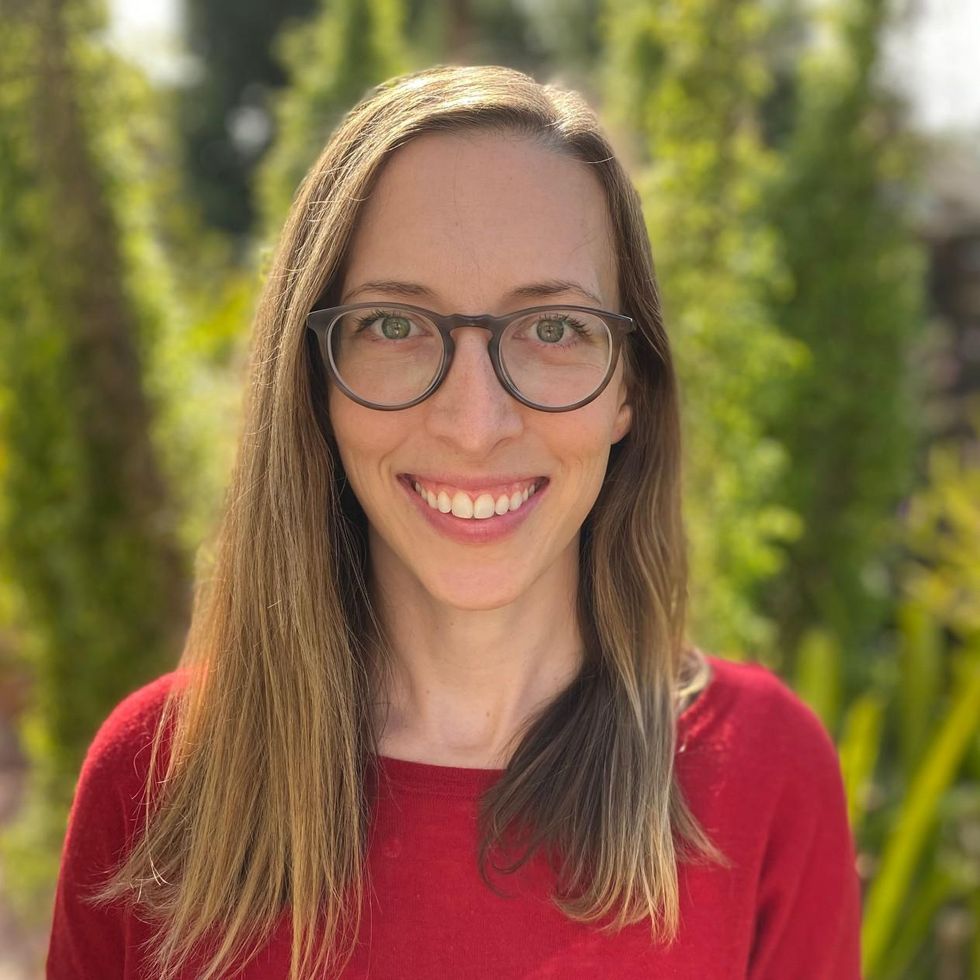 Claire Schmidt, AllVoices
Claire Schmidt
Claire Schmidt aims to empower workers through AllVoices, an anonymous reporting and management platform, which allows employees to report issues in the workplace. The LA-based company has raised a total of $4.1 million with investments by Crosscut, Greycroft, Halogen Ventures and dot.LA founder Spencer Rascoff. Inspired by the the MeToo movement, the platform lets employees alert management to problems like discrimination, harrasment, or work bias. Prior to roles at AllVoices, Schmidt was vice president of technology and innovation at Fox properties and senior director of giving at Thrive Market, an e-commerce platform for organic products.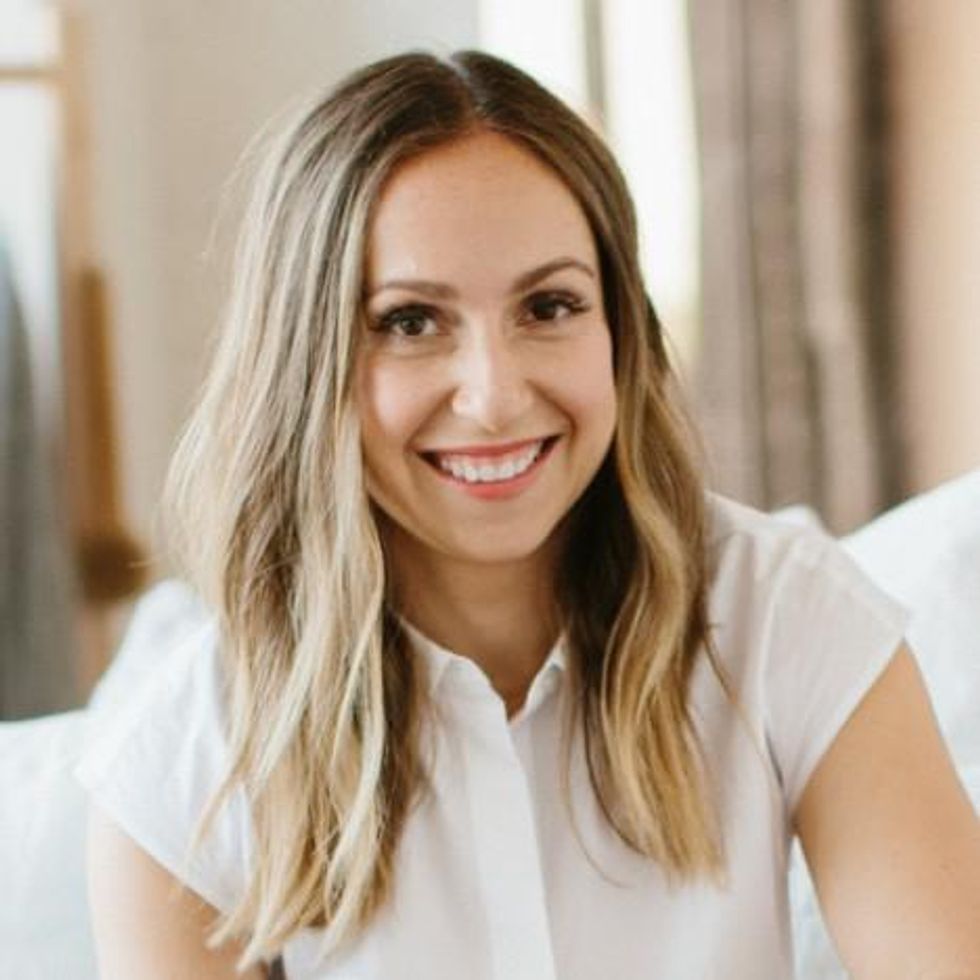 Ariel Kaye, Parachute
Ariel Kaye used her design and brand background to launch Parachute in 2014. Parachute is a direct-to-consumer bedding brand based in Culver City. The startup has raised over $47 million in funding to date with investments by H.I.G Capital, Jaws Ventures and Brilliant Ventures. The brand avoids chemicals and synthetics in their products putting an emphasis on sustainability.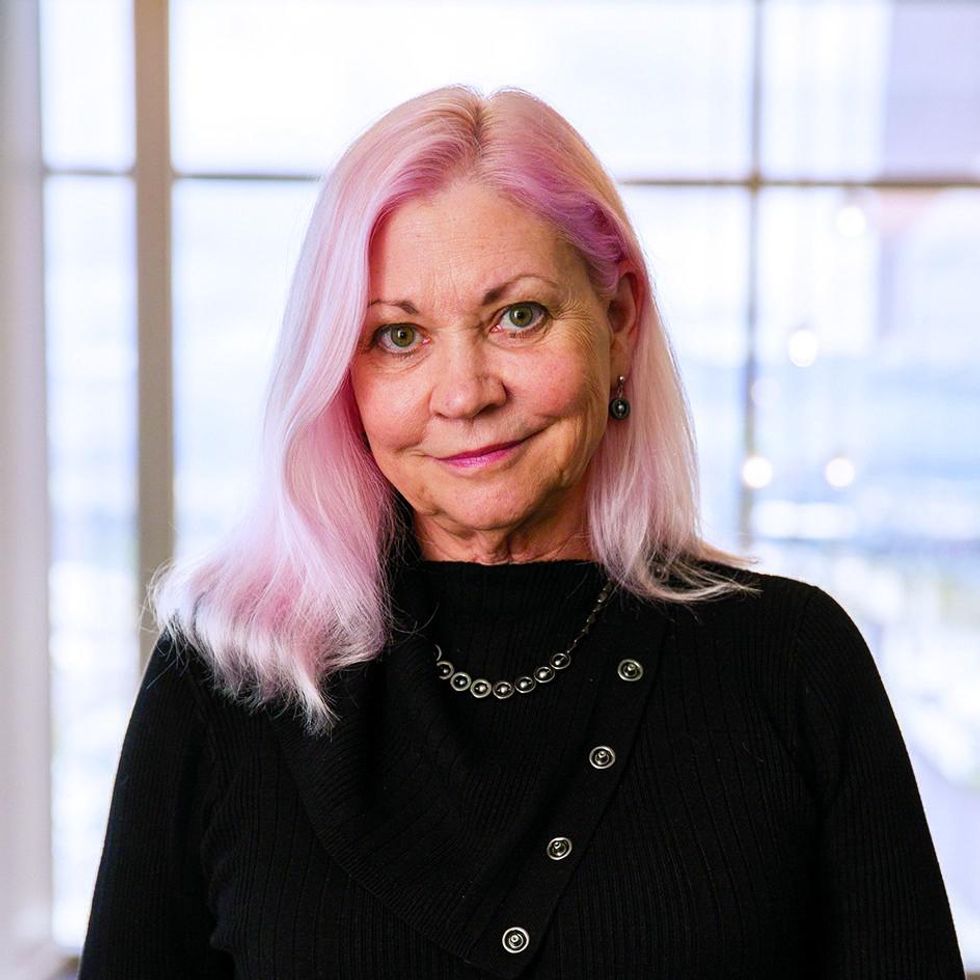 Therese Tucker, BlackLine
Therese Tucker is the founder and executive chair of BlackLine, an LA-based platform for accountants that takes on repetitive or complicated tasks. BlackLine pulled in nearly $352 million in revenues in 2020, and expects to grow that to at least $410 million this year. Ranked among Fortune's '50 fastest growing' women led companies in 2016, the company also received first place in G2's "Best Finance Products of 2021" ranking.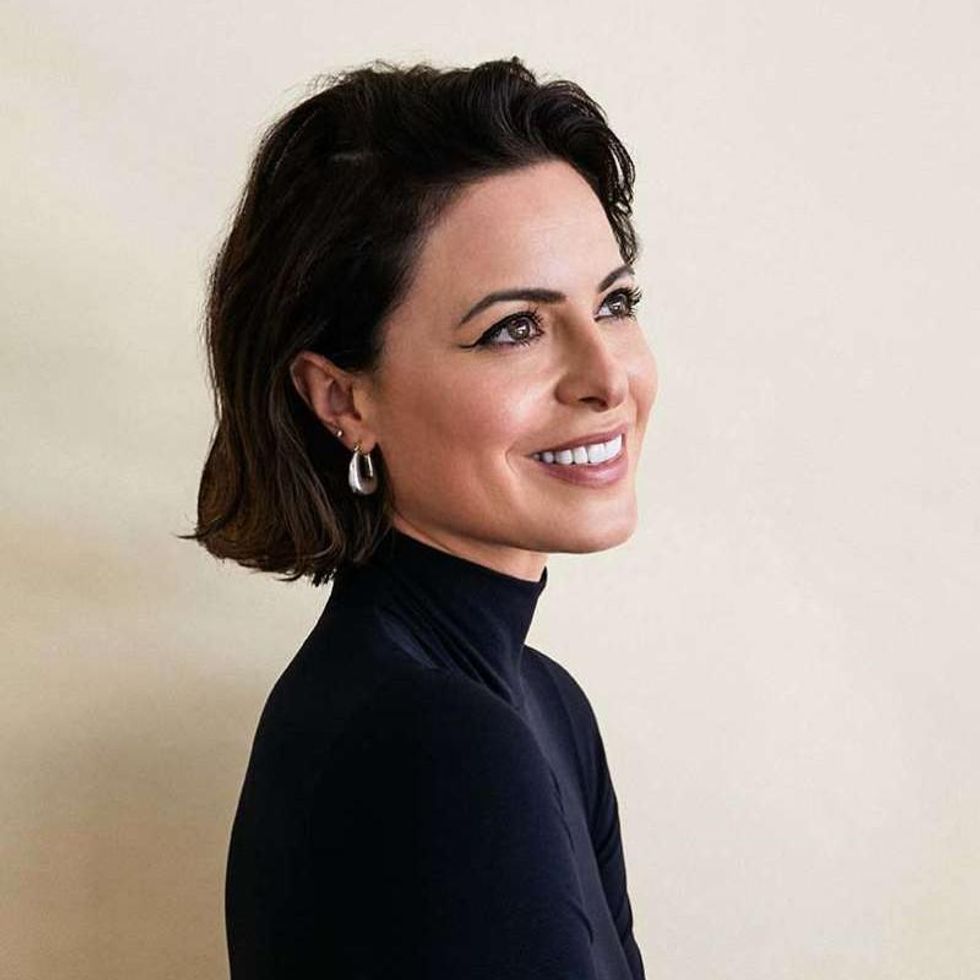 Sophia Amoruso, Nasty Gal
Southern California native Sophia Amoruso is the founder and former owner of Nasty Gal, a multi-million dollar clothing store originally started on eBay. Nasty Gal was sold at a value of $20 million, including $15 million in debt, to BooHo in 2017. Amoruso's newest project is an eight-week entrepreneurship course called Business Class, which aims to help female business leaders begin or grow their small businesses. The New York Times bestseller author of#GIRLBOSS, she detailed her entrepreneurial story that was later made into a Netflix series.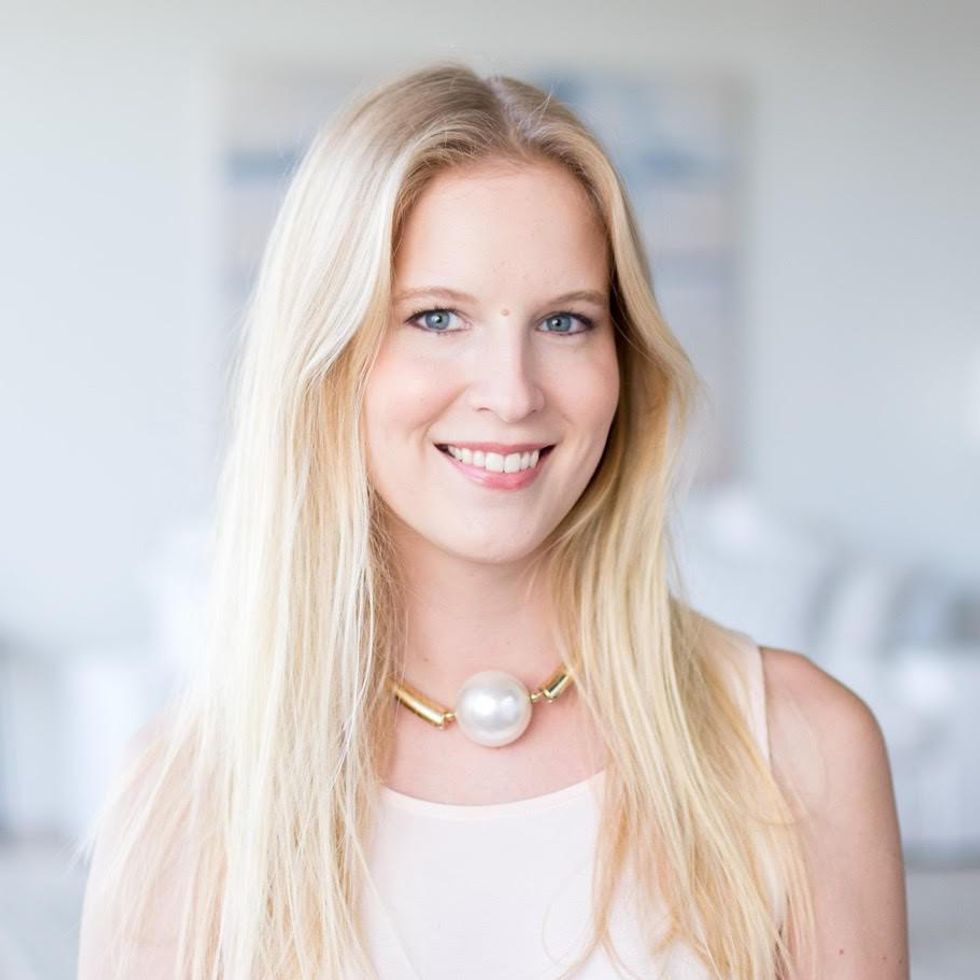 Madeline Fraser, Gemist
Madeline Fraser is the CEO and founder of Gemist, a mobile app that allows users to design a ring and try it on at home before they buy. Fraser used her experience in growing tech-startups to create one of her own. The sustainable jewelry brand raised $1 million in funding in its first seed round in 2019 and last year was backed by De Beers Group Ventures, Hawke Ventures and Monique Woodward last year for an undisclosed amount.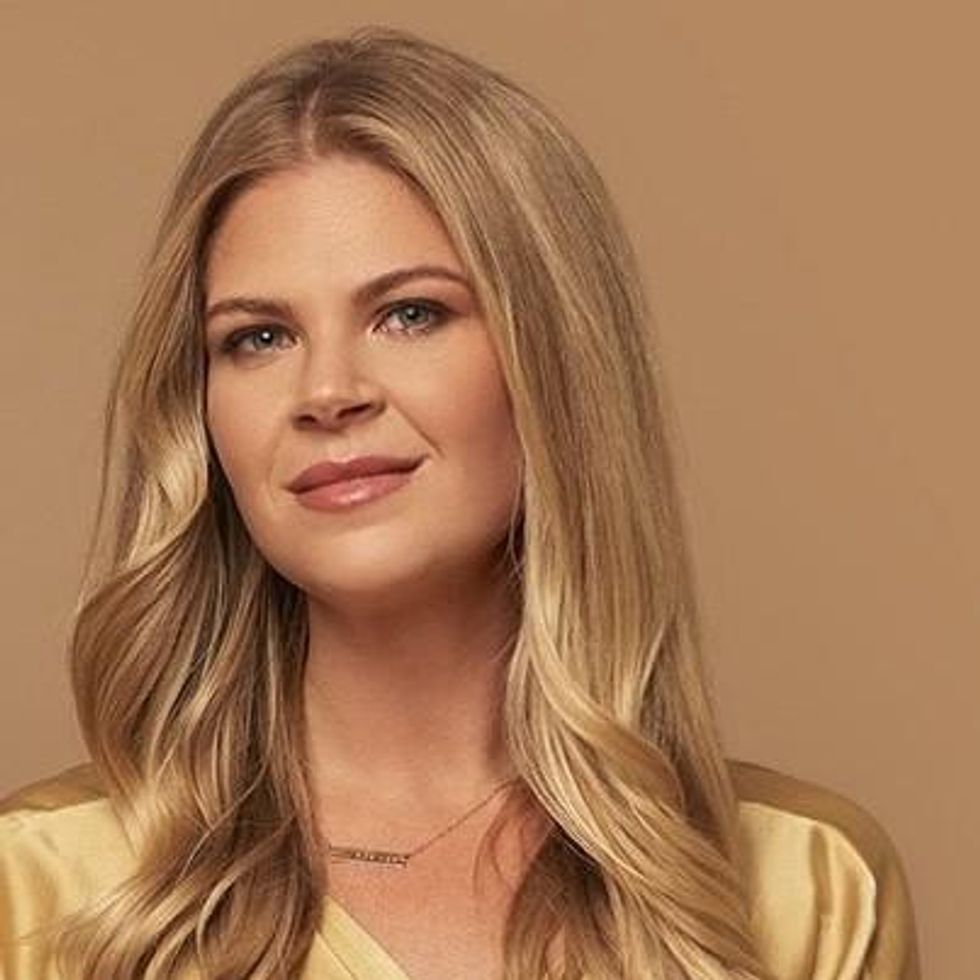 Krista Berlincourt, Kensho
Berlincourt is the CEO and co-founder of Kensho, an Los Angeles-based health platform and guide to natural medicine. Kensho provides users with specialized wellness services from surfing to acupuncture. The company has raised $1.3 million and is backed by top investors like CrossCut Ventures, Female Founders Fund and Evolve Ventures. Prior to creating her own company, Berlincourt worked in public relations at venture-backed Simple.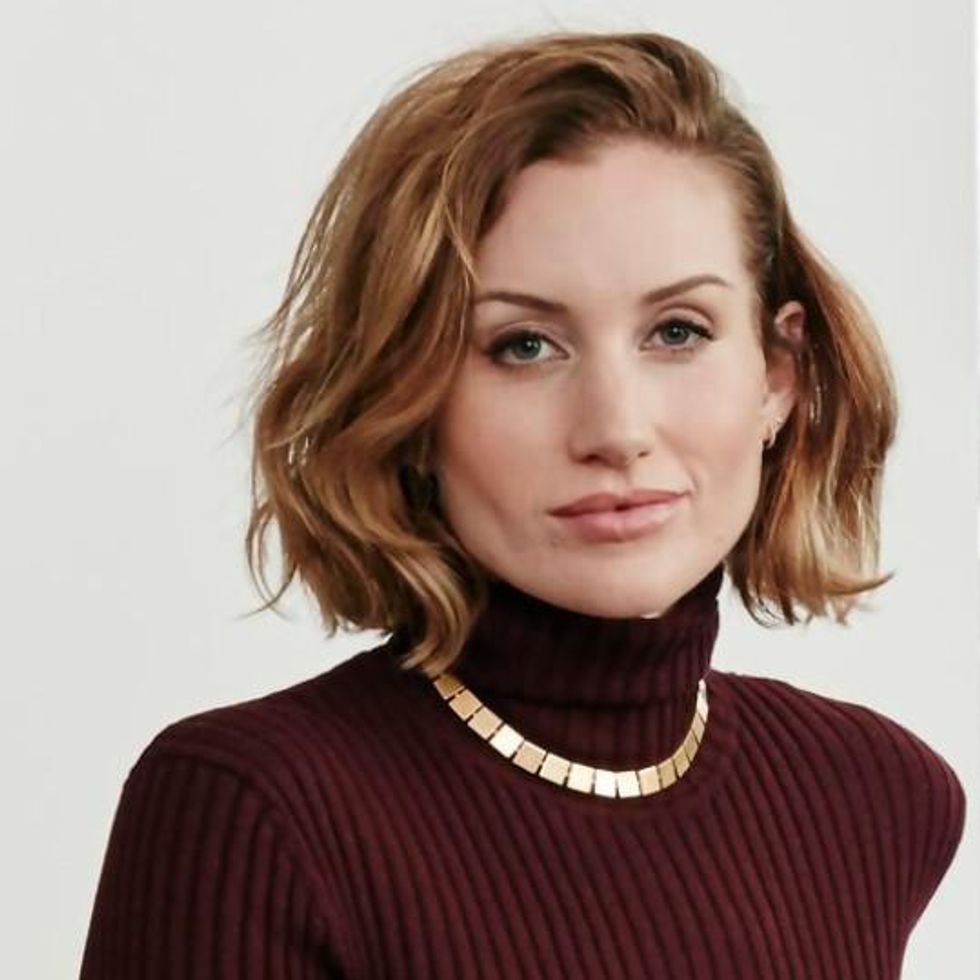 Katherine Power, Who What Wear
Katherine Power co-founded Who What Wear 15 years ago out of frustration with a fashion industry that was often out of reach for many. The brand focuses on providing affordable and size-inclusive fashion. She is now CEO of Clique Media Group, a parent company that oversees Who What Wear and other consumer brands. As of 2017, Clique Media Group raised over $15 million in funding with investments by Amazon, Greycroft and e.ventures. Power was also listed in Fortune's 40 under 40 in 2016.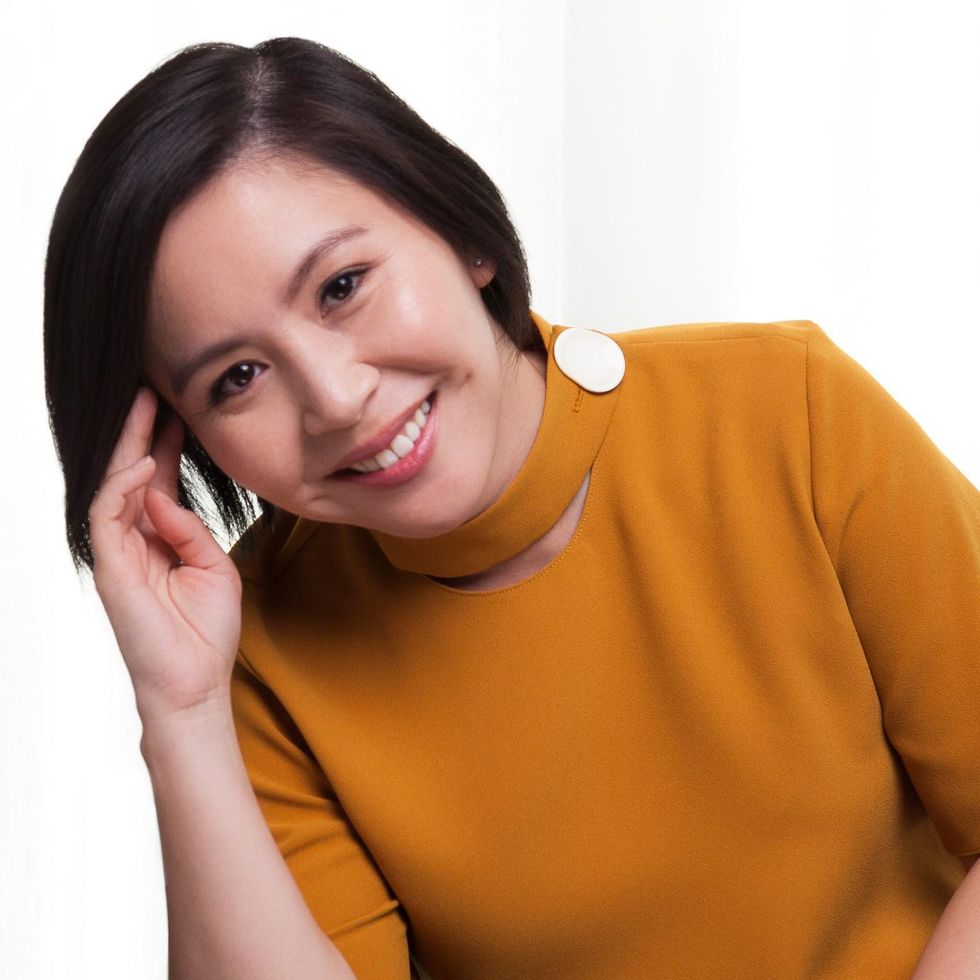 Cat Chen, Skylar
Cat Chen is the founder and CEO of Skylar, a fragrance and body care brand. Chen developed a hypo-allergenic and cruelty free fragrance after being dismayed by the lack of clean ingredients in high-priced perfumes. The company founded in 2017 has raised a total of $11 million backed by Amplify, FirstMark Capital and GingerBread Capital. Prior to Skylar, Chen was was an executive of operations at The Honest Company, where she helped grow the company to $300 million of revenue in her four years there.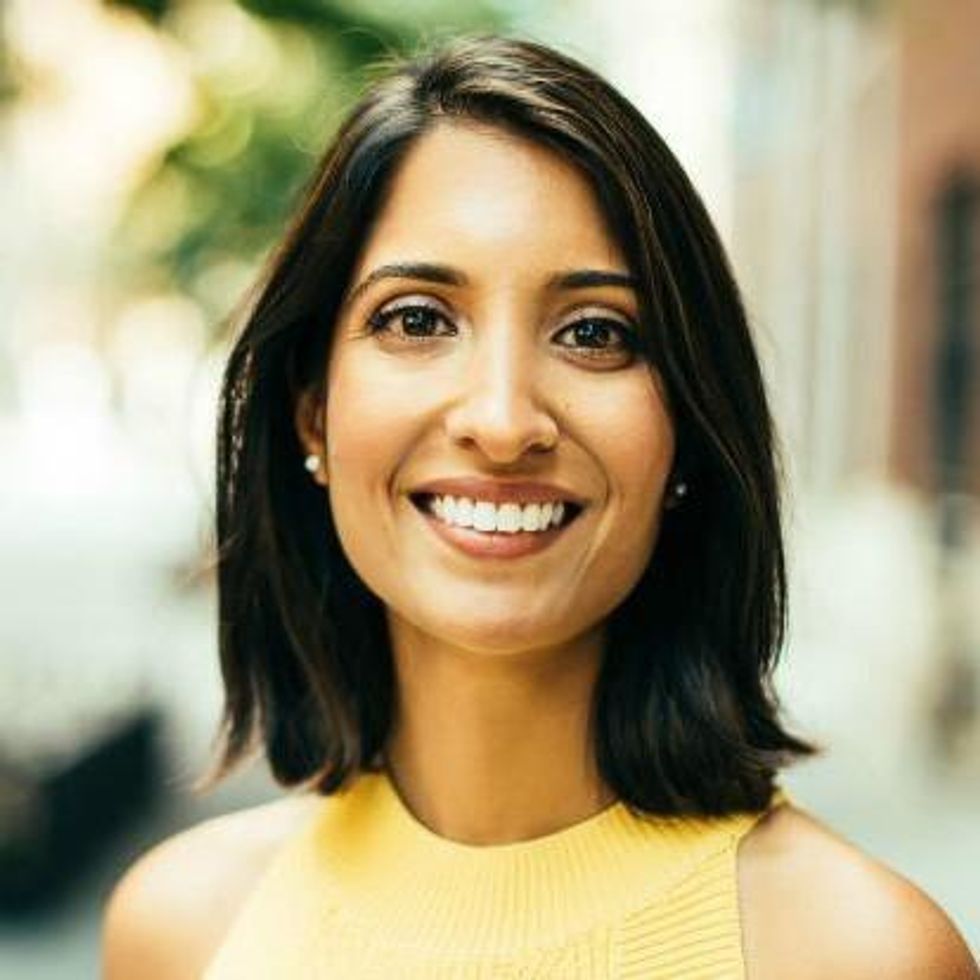 Shivani Siroya, Tala
The founder and CEO of Tala, a Santa Monica-based consumer credit smartphone app, Shivani Siroya created the company to assist people in underrepresented markets. Tala uses advanced data science to provide personalized financial services, such as disbursing loans to people with no formal credit history. The startup has raised over $217 million in funding by top investors, and has since been mentioned in TedTalks, Wall Street Journal and Financial Times. Siroya's company is valued at an estimated $750 million dollars as of 2019, and was deemed one of the top FinTech companies in the world by Forbes.
Lead image by Ian Hurley.

Hanna Chea
Hanna Chea is an editorial intern at dot.LA.