behind her empire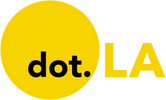 Get in the KNOW
on LA Startups & Tech
X
behind her empire
Image courtesy of Camille Styles
Camille Styles thought she had her dream job — until she started to crave more creativity.
On this episode of Behind Her Empire, the serial entrepreneur talks about how she learned to take risks, dealing with burnout and gaining the confidence to pursue her passions.
Styles runs Camille Styles, a digital publication that grew out of a blog she created as a hobby and, over time, became a business.
Styles says she grew up adapting. As a young girl, she lived in Fort Worth Texas where her mother exposed her to art, nature and cooking. When she turned eight, her family moved to a small town in Missouri. Eventually, her family moved once more, leaving Styles to once again find her footing in a new environment.

"I can remember screaming at my parents that they were destroying my life," she says. "But in hindsight, I am so thankful for those experiences that really started to build that sense of independence and determination to kind of find my own path and carve out a place for myself."
That skill of adaptability helped Styles to stay afloat through her professional life — from New York, where she worked in the fashion industry as a college student, to Texas, where she got her start in event planning, to her journey into becoming an entrepreneur at 24.
"I talked to basically every small business owner that I knew, I asked for their advice and to talk to them about some of the mistakes they made," she says." "And I launched Camille Styles Events with one intern and myself working out of the basement of our little 1,000-square-foot bungalow."
She didn't stop there; "On the side, I launched a blog," she adds.
That blog has been the focus of her career for over a decade. Throughout that time, Styles had to adapt to keep up with the rapidly-evolving internet, growing her audience, monetizing her content and refining it for social media platforms– all while being a mother to her two children.
Styles says she avoids feeling overwhelmed by doing what feels natural to her—changing.
"Instead of quitting, I pivoted and I changed," she says, "which I think is really important when anyone feels burnout—to not just keep doing what you're doing."
Thirteen years after starting her blog, Styles is once again changing route. Her new business hasn't yet been named or announced, but Styles says she is learning how to build and ship physical products to customers, something she has never done before. But starting from scratch is nothing new for Styles.
"It's nice to be able to kind of let it unfold naturally and take my time with each step of the process," she says.
Engagement and Production Intern Jojo Macaluso contributed to this post.
Hear more of the Behind Her Empire podcast. Subscribe on Stitcher, Apple Podcasts, Spotify, iHeart Radio or wherever you get your podcasts.
From Your Site Articles
Related Articles Around the Web
Courtesy of Suneera Madhani
Suneera Madhani never wanted to run her own business. But when the corporate world left her feeling unfulfilled, she started her own payment processing company, Stax.
On this episode of Behind Her Empire, Madhani discusses how she dealt with feelings of self-doubt and drew on her family's small business experience to launch her company.
Madhani grew up watching her parents run their convenience store. While working alongside her family, she said even simple moments, like her father instructing her to place stickers on cans with care and precision, taught her important lessons in entrepreneurship.

"Now as a mother and as an entrepreneur, I look back and I'm like, 'Man, Suneera, that was your MBA—your entire life," she said.
It wasn't until her idea to change the payment processing system was consistently rejected by others that she finally considered founding it herself. But it took her family's encouragement to take the first step. Even then she set a six-month time limit to make Stax work.
But her persistence paid off. The business she built inside her parents' Orlando home has raised $245 million in venture capital; she now leads a team of over 300 employees.
"I literally love Stax the way I love like it's my first child," she said. "I believe that business is personal."
As one of the few female CEOs in fintech, she said she still struggles with imposter syndrome. It's easy to get trapped in the cycle of needing to constantly achieve the next goal without stopping to revel in what she's already achieved, she said. But it's important to change the conception of what a founder can be so others feel like they can take the risk.
"The only piece of advice I have for you is to ask yourself, what's the worst that's going to happen? And I think that's the game-changer for me," she said. "You realize that the worst is actually not as bad as we mentally make it out to be."
Hear more of the Behind Her Empire podcast. Subscribe on Stitcher, Apple Podcasts, Spotify, iHeart Radio or wherever you get your podcasts.

dot.LA Editorial Intern Kristin Snyder contributed to this post.
Courtesy of Jessica Rolph
On this episode of Behind Her Empire, the co-founder and CEO of Lovevery, an educational toy and play kit company, discusses how keeping in touch with her customers helps grow her business and how it takes a team to run a company.
The idea for Lovevery came from research Rolph did after her second child was born.

"I really am not somebody that has a lot of ideas," she said. "I was not a child with a lemonade stand."
Her experience as a founding partner at an organic baby food company helped her understand her first baby's nutritional needs, but not necessarily his cognitive developmental needs.
"There's so much happening in brain development between birth and age three; Eighty percent of the brain is developed [then]," Rolphe said. "But I didn't have a roadmap or have a path. And so I found myself with one of those plastic flashing lights, toys…. And all this is happening. And I wondered, 'Is this actually helping him?'"
Rolph did some research and discovered a doctoral thesis on infant brain development that helped her understand how her child was developing and what might help him thrive. She wanted to make that research easy and accessible for a large audience, just as her first company, Happy Family, had helped parents understand infant nutritional needs.
"We were able to translate all that nerdy research into something that was a mass appeal brand," she said. "So I wanted to do the same for Lovevery."
Rolph spent five years piecing together the business idea before co-founding her business with entrepreneur Rod Morris.
Based on her previous business experience, Rolph said she knew how important it is for co-founders to be aligned. She knew that having a female CEO in the baby industry was important, but she said working with Morris was critical to thinking through the early stages of Lovevery.
"We often like to think of the one founder. The one that did it; the one with the idea and the vision and the brilliance to make it happen," she said. "And it's so often a partnership or a team."
They started with educational toys including a popular play gym, but they wanted to foster a more direct relationship with their customers, beyond their products.
"Our real vision was not to be a toy company, or a one-off product company," Rolphe said. "Our real vision was to have an ongoing direct relationship with our customers. So the Early Learning Program was our ultimate vision."
Lovevery combined developmental research with play kits, creating a series of courses to help parents understand their babies' development.
"I wrote the first guidebooks in partnership with our writers and our product development people."
Rolphe said she worked with influencers and regularly talks with customers—including walking up to potential customers and offering them coupons in exchange for their thoughts—to tweak the company's ideas and bring their offerings more in line with what customers need.
"I don't want our customers to become numbers," she said. "And then of course we have a really rigorous research process at Lovevery that I'm very involved in—in understanding place studies and engineering designs and really getting to the root of what parents and children really need from us and how we can best serve [them]."
Hear more of the Behind Her Empire podcast. Subscribe on Stitcher, Apple Podcasts, Spotify, iHeart Radioor wherever you get your podcasts.
dot.LA Editorial Intern Kristin Snyder contributed to this post.