Upfront Ventures Raises $650M for Three New Funds
David Shultz
David Shultz reports on clean technology and electric vehicles, among other industries, for dot.LA. His writing has appeared in The Atlantic, Outside, Nautilus and many other publications.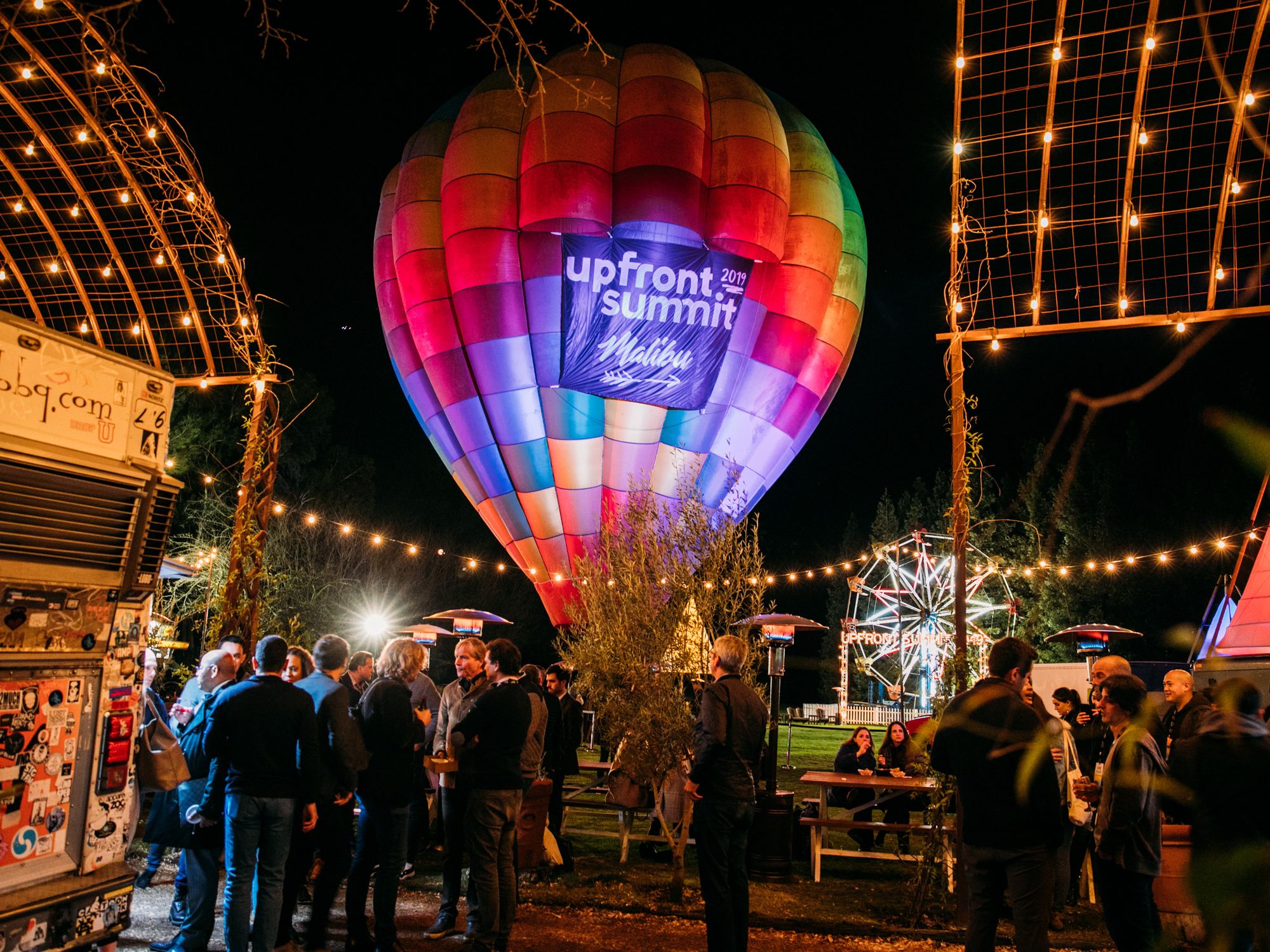 Sustainability on Agenda at Celebrity-studded Upfront Summit
Los Angeles-based venture capital firm Upfront Ventures has raised $650 million that will be spread across three different funds targeted at various points in the startup lifecycle. According to a press release from the firm, the Upfront Venture VII fund will invest $280 million into early-stage founders focusing on "healthcare and applied biology; defense technologies; computer vision; agtech and sustainability; fintech; consumerization of enterprise software; and gaming infrastructure."
---
Upfront will set aside $250 million for a growth-stage fund (the third such fund for the firm), with the remaining $175 million going to a continuation fund.
Upfront's existing portfolio contains a number of Southern California companies, such as Apeel Sciences, Invoca and Goat. It also contains national and international businesses, including Clair and Ÿnsect.
dot.LA spoke with Upfront Managing Partner Mark Suster by email to get a deeper look into the guiding philosophy behind the fund. The following Q&A has been edited for clarity.
dot.LA: You've raised this money across 3 funds each targeting different stages of growth. But what is the thesis underlying your investment strategy in general? You've got a pretty diverse portfolio, what are you looking for as you search for new partnerships or continue existing ones?
Mark Suster: Upfront seeks to fund companies that are using technology to fundamentally change industries or society at large. We don't mind taking high-risk bets provided we believe that the founders we're backing have knowledge others don't have and are building defensible IP such that if they are right about the market they can sustain a leadership position. We say we invest in three distinct things: product / market fit, founder / market fit and founder / Upfront fit. That's what we're looking for. And people who are building businesses for the right reasons rather than trying to make a quick buck.
A lot of your current portfolio is SoCal-centric, will you be preferentially targeting L.A. startups with the new money?
To be successful as an investor you need to have "edge," which means you have relatively proprietary access to deals for some reason. You will never have markets to yourself but you do want to have some competitive advantage. Sometimes our advantage is the fact that we work in an industry like Applied Biology that has fewer investors. And sometimes it will be geography. With a 25-year history of backing great L.A. companies we feel better positioned to compete in this market and win our relative fair share of deals. We remain very excited about the long-term potential of L.A.
Are you hiring at all? Where?
We believe that success in the next decade will come down to how VC firms best serve their founders operationally. We have therefore continued to invest heavily in our platform team, building out our talent, finance, operations, marketing & legal teams.
What sized checks are you hoping to write from each fund?
Our first-check sizes range but for our Seed fund it tends to be around a $3 million first check but can go as low as $500k or as high as $10 million by exception. Most are $3-4 million though. Our Early Growth fund typically writes $10-15 million first checks.
Why now? So many other VC funds are pulling back right now. Why are you expanding?
Firms that are pulling back fall into different categories. For some they were crossover investors like Tiger who were deploying very large amounts of capital into later-stage technology companies. They may choose now to deploy some of their funds to public companies and other of their funds to much earlier-staged investments than they had previously. Either way, it has dialed back the total dollars they have allocated to the sector. Some newer funds will likely slow down pace because they have to be mindful of how challenging the fundraising environment will become for VCs going forward so perhaps some will conserve capital. The fact that we didn't have an aggressive investment pace in the past several years means we weren't over deployed on capital and it makes now the perfect time for us to invest.
David Shultz
David Shultz reports on clean technology and electric vehicles, among other industries, for dot.LA. His writing has appeared in The Atlantic, Outside, Nautilus and many other publications.