bonfire ventures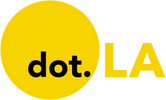 Get in the KNOW
on LA Startups & Tech
X
bonfire ventures
Image from Shutterstock
Early-stage venture investor Bonfire Ventures is looking to up the ante with its newest fund.

The Santa Monica-based firm is aiming to raise $165 million for its third fund, according to a regulatory filing with the SEC. If it manages to raise that figure, the new fund would be 65% larger than Bonfire's previous, $100 million core fund, which it closed in 2020.
In addition to the third fund, the venture capital firm intends to bring in as much as $65 million for a second "select fund," another filing indicates. Judging by its previous select fund, Bonfire likely plans to use the $65 million to continue investing in its existing portfolio companies as they go on to raise subsequent funding rounds.
Bonfire has not yet disclosed any actual money raised for the two funds. The firm declined to comment.
Bonfire has carved a niche for itself by focusing its investments on B2B startups that sell software to other businesses. Its local portfolio companies include Playa Vista-based Chownow, which offers a food ordering platform for restaurants, and Downtown-based Boulevard, which makes appointment booking software for salons and spas.
In unveiling its $100 million second core fund in 2020, Bonfire co-founder Jim Andelman said the firm was on the lookout for "the weird and wonderful in this boring part of the ecosystem that is B2B software." Bonfire closed its first, $63 million fund in 2017.
Bonfire's other co-founder, Mark Mullen, is an investor in dot.LA.
From Your Site Articles
Related Articles Around the Web
Women entrepreneurs, especially those of color, don't have the same buy-in from investors as their male counterparts, but that shouldn't deter them. That's the advice of four women startup founders and investors during a panel on equity at The dot.LA Summit.
"We can't let the data stop us, especially as women," said Morgan DeBaun, founder and CEO of Blavity, who said she hit roadblocks six years ago when trying to get her media company geared toward Black millennials funded.
The panel, "Locked Out in Lockdown," also featuring Bonfire Ventures principal Jennifer Richard, Halogen Ventures General Partner Jesse Draper and Suma Wealth co-founder and CEO Beatriz Acevedo, explored the deep inequities that remain for women.
Earlier this week, dot.LA's Tami Abdollah, who hosted the event, reported that VC investment in female-founded companies in Los Angeles dropped 70% in the third quarter compared to last year. Meanwhile, all male-founded companies saw a bump of 385%.
"As our country is going through a movement, after Ahmaud Arbery and George Floyd, there has been a much bigger emphasis on diversity of race," Richard said. "Of course I want more women to have access to capital, but when you look at the access to white women versus Black women, it's still very different. There's no equality until everyone is getting it."
The investment world is largely dominated by white men and has been under fire for failing to diversify. Pitchbook has no data on people of color, a point panelists said underscores just how far female founders and investors of color are from reaching equity.
Draper, who invests in early-stage, female-funded tech companies, said backing diverse companies is a smart investment that few firms are making. In September, she published published an article on Medium called "Investing in Women Isn't a Fucking Charity."
"VCs are all out there to make money," she said. "We're greedy, greedy people. If you want to make money, invest in women."
Draper said although she wants to see more investment in women-led companies, she realizes that this is a hard road for anyone and that founders need to be ready for rejection.
"I often do have CEOs come pitch me and say, 'Well everyone said no already'," Draper said. "Well who's everyone? Go pitch 100 and come back to me. If you're a startup founder, you have to keep going. It's a grind."
Acevedo said she often found herself pitching to investors who hadn't been exposed to the Latino community from which she comes. She said she often finds herself explaining her experiences to them. But, she doesn't view it as a negative, rather she sees an opportunity to expose investors to the community that she wants to serve.
"I thought, 'there's no one like me'," she said. "Nobody knows what I know better, nobody has my upbringing. Being me is my superpower. My experiences, my immigrant status, what my parents went through with their finances that now I'm trying to solve for my community. Be proud of everything that others might perceive as a weakness."
Jim Andelman
In this week's episode of L.A. Venture, we talk with Jim Andelman about Bonfire's new $100 million Bonfire Fund II, the great team additions (Jennifer Richard, Tyler Churchill, Brett Queener) and what good traction looks like nowadays. Plus, we share a couple great resources on tech.
Click the playhead to hear the full interview, and subscribe on Apple Podcasts, Stitcher, Spotify or wherever you get your podcasts to hear more from L.A. Venture.