tesla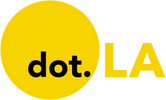 Get in the KNOW
on LA Startups & Tech
X
tesla
Courtesy of Rivian
This is the web version of dot.LA's daily newsletter. Sign up to get the latest news on Southern California's tech, startup and venture capital scene.
To say that it has not been a good week for the markets would be an understatement. In the last 5 days, the Dow is down 5.97%, the Nasdaq-100 is down 10.32%, and the S&P 500 is down 7.85%. The news is grim no matter which index you look at, but tech—especially crypto (RIP)—has been hit particularly hard.
I'm not going to spend too much space here asking why, (COVID-19, War in Ukraine, inflation and looming interest rate hikes are all good guesses), but I do want to take a look at Southern California electric vehicles stocks and compare them to the rest of the market.
Spoiler alert: It's ugly.
Let's start with Rivian, which I wrote about earlier this week when Ford announced its intent to dump eight million shares of the Irvine-based EV company. Since that news broke Rivian has only continued to slide and is down another 13% today. Shares have lost 40% over the past five days.
That's a lot of value by any measurement, but even mighty Tesla—a company that is on pace to make 1.5 million cars this year—has spent the last five days in a 21% freefall (Elon buying Twitter is also a factor here). Lucid, the other big Bay Area EV company, is down 29.41% since last Thursday. Whether or not Rivian's stock price is completely divorced from its underlying business fundamentals is hard to gauge. Their earnings call this afternoon indicated that management still thinks they can hit their (already scaled back) production targets. And the news about their factory in Georgia remains optimistic. Whether that has any impact on their stock price in this market in the short term is anyone's guess.
Los Angeles-based Faraday Future is also taking an absolute bath. Share price is down 90% from its all-time high in January 2021, losing 58.51% over the past month. The company, which is embattled to say the least, has yet to begin selling a production vehicle. While reports from earlier this year suggested the worst of the upheaval may be behind the EV hopeful, it appears investors are not convinced. With a carousel of seemingly never-ending leadership shakeups, it's not hard to understand why. But if the company can deliver on its promises and begin selling vehicles as early as this fall, maybe the current price of $1.78/share will look like a steal.
It's not just electric vehicle manufacturers taking a beatdown. EVgo, the electric vehicle charging company, released a disappointing Q1 earnings report yesterday, in which the company missed earnings targets due to lower-than-expected sales numbers. Their stock has fallen 62.58% over the past 6 months, including a 6.32% drop today on the heels of the earnings report. However, the earnings report also affirms that the company is still anticipating $48-$55 million in sales for 2022. For comparison, they did $7.7 million in 2021.
Had enough doom and gloom yet? Ok one more. Romeo Power. Down 80% over the past 6 months, 25.28% in the last 5 days. However, the electric delivery vehicle company released Q1 earnings on Monday, which seemed largely positive. The company made $11.6 million in revenue (up $10 million compared to Q1 2020), meeting expectations. The revenue expansion came almost entirely from sales, and is projecting $40-50 million in revenue for 2022.
What's the takeaway here? Market is down bad. Tech is down real bad. SoCal EV sector is down worst of all, despite some encouraging Q1 earnings reports and a global market for EVs that doubled in 2021. If you can weather storm, there may be better days coming, but predicting where the bottom lies is beyond my pay grade.— David Shultz

This is the web version of dot.LA's daily newsletter. Sign up to get the latest news on Southern California's tech, startup and venture capital scene.
Though it was eclipsed by Elon Musk's purchase of Twitter and Tesla's subsequent stock slide, a discreet yet interesting piece of data emerged from out of Tesla this week.
As Reuters first reported, Musk's electric automaker quietly disclosed that nearly half of the batteries that it used in the first quarter were lithium-iron-phosphate (LFP). This is a stark departure from the nickel- and cobalt-based construction that the company has previously favored. While exactly which metals make up a battery made of may sound tedious, the move actually has significant implications for the burgeoning EV industry as a whole.
While Tesla's pivot to iron didn't come out of the blue, the abrupt shift seems to indicate that the company does think that the economics of battery manufacturing are changing permanently. The iron-based batteries have thus far been limited to Tesla's entry-level Model 3, which offers more meager range and performance than its higher-end models—though the electric vehicle maker has signaled that it may move almost entirely to LFP-based batteries.
Until recently, nickel- and cobalt-based batteries have been the gold standard for most EVs, including Teslas. Compared to lithium-iron-phosphate, the formulation offers better range and less weight in a smaller package.
So why are Tesla and other EV manufacturers making the switch? Two reasons: Cost and supply chain. I don't know if you've looked at the cost of nickel recently, but unless you're a nickel miner, it ain't pretty.
Part of the problem is that Russia is a major exporter of the material, producing over 7% of global nickel supply. But as the chart illustrates, prices were already rising even before Russia invaded Ukraine in February, on the back of heightened battery demand. Until production catches up with that demand, nickel is likely to remain a financial bottleneck for OEMs. (Cobalt faces similar issues.) In the meantime, consumers facing record-high gas prices—not to mention our ever-warming planet—need more, and more affordable, electric vehicles.
Iron, on the other hand, is significantly cheaper, much more abundant and easier to source ethically. The problem is that China is way out in front there, producing 95% of all lithium-iron cathodes on the planet. This, of course, presents its own set of ethical and economic challenges (hey, at least they're not Russia?), but purchasing Chinese batteries is a pill that the EV industry seems willing to swallow. In addition to Tesla, Ford, and Volkswagen are actively testing lithium-iron-phosphate batteries for their own future vehicles. SoCal-based Rivian is reportedly following suit, too.
The sad reality is that we needed bold action on climate change—a grand shift to electric vehicles, and a ramp-up in EV battery technology—20-plus years ago; instead, we did approximately nothing. Now, clean-tech stakeholders are left scrambling to solve 300 problems simultaneously, and have lost a great deal of control over who holds the keys to a sustainable future on this planet. Nearly every EV maker is talking about sourcing raw materials domestically, but until that plan becomes a reality, these types of tough decisions are going to become more and more prevalent. — David Shultz
Autonomy—the Santa Monica-based automobile subscription service until recently known as NextCar—is getting into electric vehicles via Tesla's popular Model 3.
The startup, which provides customers monthly vehicle subscriptions for an all-in price that includes maintenance costs, said Thursday that it will offer the Tesla Model 3 as part of a range of electric and zero-emission vehicles.
NextCar, which was launched in 2020 by former TrueCar CEO Scott Painter, rebranded as Autonomy late last year after acquiring the defunct Hewlett-Packard software brand and its intellectual property. Having recently raised $83 million in debt and equity financing, Autonomy is now ramping up its platform by including the best-selling electric car in history.
Autonomy customers will be able to subscribe to a Model 3 for a three-month minimum term, and then on a month-to-month basis afterward. Fees range anywhere from $550 per month (with a $5,500 start fee) to up to $1,000 per month (with a $1,000 start fee), plus a $500 security deposit. The service, which plans to add an insurance offering to its all-in bundle in the coming weeks, is currently available only in California.
"Electric vehicles have reached a tipping point, and it's clear that the Tesla Model 3 is this generation's [Toyota] Prius," Painter, who serves as Autonomy's CEO, said in a statement. He said Autonomy's subscription model is meant to appeal to consumers in an era when "financial responsibility and the avoidance of debt" has prompted many to reconsider purchasing a car.
The startup also pitches an easy-to-use customer experience through its mobile app; it says customers can order a vehicle in only 10 minutes by providing their driver's license and payment information, while the process of picking up the car or getting it delivered to them should take no more than 20 minutes. They can also manage their subscription through the Autonomy app.
Autonomy isn't the only way drivers can get their hands on a Tesla short-term. In October, Hertz announced that Teslas would comprise more than 20% of its rental car fleet by the end of 2022 after it ordered more than 100,000 vehicles from the Elon Musk-led automaker. The news saw Tesla's market capitalization surge above $1 trillion.
Correction, Jan. 21: A previous version of this article reported that Autonomy is in beta testing and currently includes insurance with its all-in subscription price. It has been corrected to reflect that the service is now commercially available and plans to add an insurance offering in the coming weeks.

From Your Site Articles
Related Articles Around the Web