Elon Musk's Eventful 72-Hours: Satellite Launches, Space Tourism, A.I. Dangers and Bill Gates' New Car
Joe Bel Bruno
Joe Bel Bruno is dot.LA's editor in chief, overseeing newsroom operations and the organization's editorial team. He joins after serving as managing editor of Variety magazine and as senior leadership in spots at the Los Angeles Times, Wall Street Journal and Associated Press. He's a veteran journalist that loves breaking big stories, living back in L.A., a good burrito and his dog Gladys — not necessarily in that order.
Feb 18 2020
Elon Musk had a pretty busy holiday weekend.
The billionaire entrepreneur sounded the alarm about artificial intelligence, finished boring a tunnel under Las Vegas, launched 60 satellites into the atmosphere, and unveiled plans for space tourism. He even found time to pick a Twitter fight with Bill Gates over a Porsche.
---
Musk also fared well on Wall Street Tuesday. Tesla's stock, which has been on a wild ride during the past six months, shot past $855 in afternoon trading on the Nasdaq. Three analysts — who have mostly been bearish on the electric car maker — increased their price target on the company. Among them was Bernstein analyst Toni Sacconaghi, who predicts the stock will hit $730 during the next 12 months.
But, it was Musk's Hawthorne-based SpaceX that made the most news on Tuesday. The company reported it is teaming up with a space tourism company to sent private citizens into orbit on free-flying missions that would take them far above the International Space Station. The first flight could take place as early as late 2021, carry up to four people on an autonomously piloted Crew Dragon spacecraft on a mission that lasts up to five days.
"This historic mission will forge a path to making spaceflight possible for all people who dream of it, and we are pleased to work with the Space Adventures team on the mission," said Gwynne Shotwell, SpaceX's president and chief operating officer.
The Virginia-based Space Adventures said the four-person mission would enable tourists to "see planet Earth the way no one has since the Gemini program."
The announcement follows up on governmental efforts to commercialize space operations in low Earth orbit, and on the Crew Dragon's successful uncrewed demonstration mission to and from the space station last year.
On Monday, SpaceX launched 60 more satellites for its Starlink internet broadband constellation on a Falcon 9 rocket Monday from Cape Canaveral Air Force Station in Florida. This brings the total number of satellites at 300.
Musk earlier that day turned his attention to the potential dangers of artificial intelligence. He took to Twitter to warn that Open AI, one of the world's leading labs that he helped launch, needs to focus on safety.
He said the company "should be more open" and that his confidence OpenAI will prioritize safety "is not high." The company is currently researching how to provide human-level intelligence to machines.
Musk tweeted as a response to an MIT Technology Review report that claims OpenAI is too secretive about a project whose original goal was to be more transparent. The company was launched in 2015 with a list of billionaire donors like Peter Thiel and tech giants like Microsoft.
As for Bill Gates, Musk didn't like his choice of auto purchases. Gates told a YouTube influencer earlier in the week that he bought a Porsche Taycan, an electric vehicle that runs into the six-figures to purchase. Gates called it "very, very cool."
Musk tweeted his displeasure: "My conversations with Gates have been underwhelming tbh."
GeekWire's Alan Boyle contributed to this report.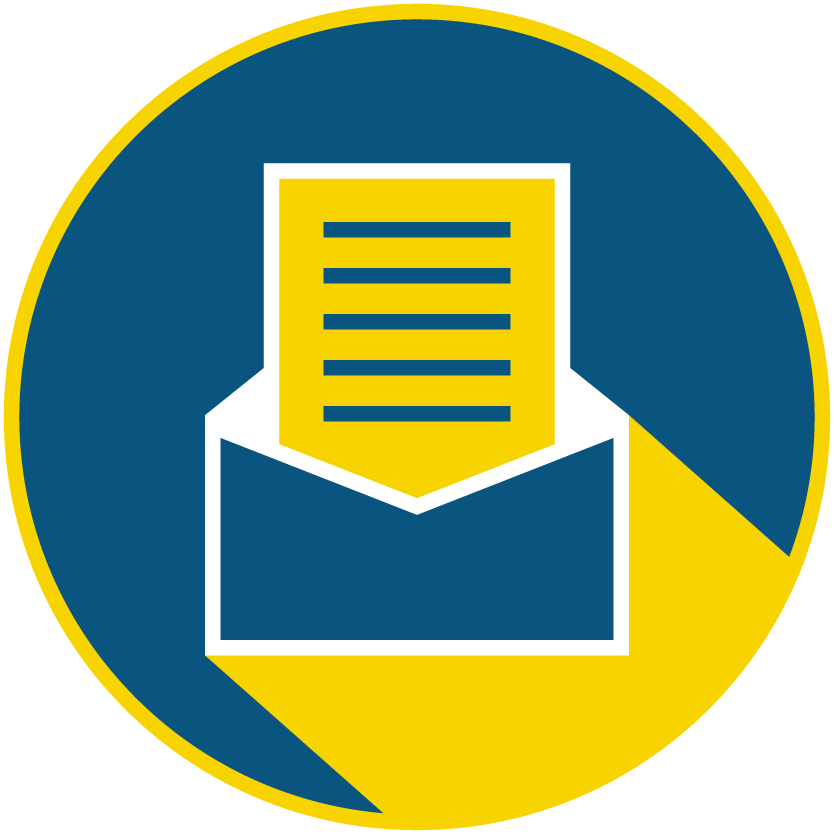 Subscribe to our newsletter to catch every headline.
Santa Monica-based PlayVS, a platform that organizes high school esports leagues, raised $10.5 million, SEC filings show.
The injection of money comes just as PlayVS is making a push to expand across all 50 states and diversify their offerings. The two-year old company raised $50 million this summer and with the most recent round, the company's total funding jumped over $100 million.
PlayVS declined to comment on the raise, but a spokeswoman for the company said it's "currently focused on growing its business, partnering with schools and continuing to strengthen its mission."
PlayVS partners with the National Federation of State High School Associations and 23 state associations, where it's recognized as a varsity sport. Students can play competitive team games like Rocket League, a game in which a player drives a car to play soccer, to earn a varsity letter and compete for state championships.
Over 21,000 schools and 143,000 students have registered so far. Like with varsity sports, a faculty member is required to supervise. Students register online under their school team, to compete in two seasons during the academic year, aligned with fall and spring sporting seasons. The cost is $63 for each participating student, $1,024 for 16 players per season.
The platform has seen interest rise as COVID keeps school-aged children at home.

Over the summer, PlayVS added Overwatch to their available games, partnering with the game publisher Activision Blizzard for the first time. The company also partnered with Riot Games and Epic Games, and students can compete in League of Legends or Fortnite.
The esports industry
was valued at over $1 billion last year
, and is
expected to grow
24% annually from 2020 to 2027.
From Your Site Articles
Related Articles Around the Web
Quibi was one of the buzziest startups of 2020. It raised $1.75 billion and had lined up A-list actors and producers for its content. The short-form streamer was the brainchild of storied executives Jeff Katzenberg and Meg Whitman. So why did it fail so quickly? On this installment from our new "dot.LA Explains" series, host Kelly O'Grady goes through five reasons experts say Quibi failed.
Key takeaways:
Consumer demand for highly produced short-form content is slim
Launching during the pandemic was terrible timing
Celebrity driven content did not resonate with audiences
Quibi lacked a breakout hit show
The inability to share content on social media hurt Quibi's potential to create buzz
Why Did Quibi Fail? www.youtube.com
Watch to learn more on why Quibi failed, and follow us on Instagram for daily video content.

From Your Site Articles
Related Articles Around the Web
The world of venture capital is filled with interesting characters, and Masha Drokova is certainly one of them.

Born and raised in impoverished rural Russia, Drokova was a pro-Putin youth activist who led a Kremlin-backed group that intimidated opposition figures. In 2014, she immigrated to the U.S. where she started doing public relations for startups like Hotel Tonight and Houzz. And then in 2017, she became a VC starting Day One Ventures in San Francisco.
The firm is announcing the close of its $50 million second fund Tuesday, which is more than the double the size of its first fund. The majority of the capital comes from tech founders hailing from more than 10 countries, according to Drokova.
<p>In a recent interview, the 31-year-old Drokova said it has been nearly a decade since she's lived in Russia. She says she no longer follows the country's politics and has no opinion about President Vladimir Putin. She says her background has never hindered her ability to make deals.</p><p>"I left politics when I was 18 or 19," Drokova said. "I think smart people understand I was a kid and that was just part of my experience and learning."</p><p>Drokova is more eager to talk about her firm, which uses her PR expertise to improve companies that she calls "consumer obsessed." Day One gets its name from <a href="https://www.aboutamazon.com/news/company-news/2016-letter-to-shareholders" rel="noopener noreferrer" target="_blank">Jeff Bezos' famed 2016 shareholder letter </a>where he decrees companies should avoid stasis at all cost and always embody the mentality of a hungry startup just beginning. </p><p>Drokova says scrappy startup founders should empathize with her story.</p><p>"I grew up in a small town in Russia where the average salary is $200 a month and in a way it's a journey similar to something that early-stage entrepreneurs have to go through as they start a new company," Drokova said. "I haven't gone to Stanford. I wasn't working for Google or Facebook. And it proves that America is a country of opportunity, because even with this noncommercial background, I managed to create the firm that invested in a number of very successful, fast-growing companies alongside the top VCs."</p><p>In April, Day One Ventures hired Drake Austin Rehfeld, a former Snap product lead, as an L.A.-based principal.<br/></p><p><a href="https://twitter.com/mashadrokova" target="_blank">Drokova</a> says L.A. companies are often a good match for the firm's consumer focus. </p><p>"We like that they have close touch with consumers because you can do lots of experiments with consumers and big companies like Snapchat created a good foundation," she said. "I think it's also a very diverse city, which creates opportunities to start companies that have more inclusive products."</p><p>Though Day One Ventures is based in San Francisco, about 15% of the dozens of startups it has backed are based in Los Angeles. Standouts include <a href="https://www.snafurecords.com/" target="_blank">Snafu</a>, which uses AI to predict which artists will break out, Octi, which uses AR to create a social shopping experience, and <a href="http://helloyumi.com/" target="_blank">Yumi</a>, a child nutrition company.</p><p>"It's rare to find investors who fundamentally understand the value of storytelling," said Evelyn Rusli, co-founder and president of Yumi, explaining why she accepted funding from Day One Ventures. "They were immediately helpful and great to work with." </p><p>When asked what she thought of Drokova's past, Rusli seemed taken aback by the question. After a pause, she declined to comment.</p>
From Your Site Articles
Related Articles Around the Web