twitter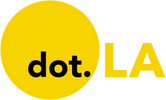 Get in the KNOW
on LA Startups & Tech
X
twitter
Two groups representing social media giants are trying to block a Texas law protecting users' political social media content.
NetChoice—whose members include the Culver City-based video-sharing app TikTok—and the Computer & Communications Industry Association (CCIA) filed an emergency application with the Supreme Court, the Washington Post reported Friday. HB 20, which went into effect Wednesday, allows residents who believe they were unfairly censored to sue social media companies with over 50 million U.S. users. Tech companies would also have to integrate a system for users to oppose potential content removal.
The law, which was initially signed by Governor Greg Abbott in September, was previously barred by a federal district judge but was lifted by the U.S. Court of Appeals for the 5th Circuit in New Orleans. NetChoice and CCIA claim the law violates the First Amendment and seek to vacate it by filing the application with Justice Samuel A. Alito Jr.
"[The law] strips private online businesses of their speech rights, forbids them from making constitutionally protected editorial decisions, and forces them to publish and promote objectionable content," NetChoice counsel Chris Marchese said in a statement.
The two lobbying groups also represent Facebook, Google and Twitter. The latter is undergoing its own censorship conundrum, as Elon Musk has made it a central talking point in his planned takeover.
Tech companies and policymakers have long clashed on social media censorship—a similar law was blocked in Florida last year, though Governor Ron DeSantis still hopes it will help in his fight against Disney. In the wake of the 2021 insurrection in the capital, Democratic lawmakers urged social media companies to change their platforms to prevent fringe political beliefs from gaining traction.
Conservative social media accounts like Libs of TikTok have still managed to gain large followings, and a number of right-wing platforms have grown from the belief that such sentiments lead to censorship.
Having citizens enforce new laws seems to be Texas' latest political strategy. A 2021 state law allows anyone to sue clinics and doctors who help people get an abortion, allowing the state to restrict behavior while dodging responsibility.
From Your Site Articles
Related Articles Around the Web
Photo provided my Milken Institute
Reddit co-founder Alexis Ohanian believes Elon Musk faces a "unique challenge" as he buys Twitter and promises to turn it into a hub for "free speech."
Speaking Tuesday at the Milken Institute Global Conference in Beverly Hills, Ohanian recalled Reddit's challenges in dealing with extremist and racist views that spread on the social media platform. In 2020, Ohanian resigned from Reddit's board, criticizing the company for not doing more to combat hate speech on its site. On Tuesday, he said centralized platforms have a responsibility for the content that they show users.
"It's not about speech, it is about reach. And the part that social media messed up is [that] virality is much more equated to the extremes," Ohanian said. "That reach is what the most extreme people want; they want to be able to be seen by millions and millions of people."
That view is in sharp contrast to Musk's position on content moderation. After agreeing to buy Twitter for $44 billion, the Tesla and SpaceX CEO has said he believes that Twitter shouldn't restrict speech that's legally protected under U.S. law. Social media titans such as Santa Monica-based Snap and Culver City-based TikTok are typically more proactive, taking down harmful content that might not be technically illegal. Twitter itself has banned users for spreading misinformation—most notably, former President Donald Trump.
Ohanian said he doesn't believe a Musk-owned Twitter will be as bad as Musk's detractors may fear, nor as good as his biggest fans may hope. He described Musk as "an incredible entrepreneur" who has solved difficult problems in "the physical atomic world"—but running a social media giant isn't exactly rocket science, Ohanian said.
"Being the CEO…of a social platform, like Twitter, is as much being a head of state as it is a head of business," he said. "You have to deal with humans who are irrational, unlike the laws of physics."
Ohanian, who now runs venture capital firm Seven Seven Six, made the remarks during a discussion about Web3—the promised next iteration of the internet, which would deploy blockchain technology to "decentralize" applications. He predicted that Twitter may ultimately take a Web3-oriented approach, noting the company backed a nonprofit project to develop a decentralized standard for social media. Musk, like Twitter co-founder Jack Dorsey, is also a major proponent of cryptocurrencies and blockchain technology.
"In Web1, if you had bonkers things to say, no one really saw it. The websites existed, but they didn't go viral—there was no way to go viral," Ohanian said. "And I think with Web3, we'll actually get back to that in a lot of ways."
From Your Site Articles
Related Articles Around the Web
Trump Gives TikTok and Oracle Deal His 'Blessing'
Libs of TikTok, a series of social media accounts that have gained popularity among conservative groups, is in the spotlight after a Washington Post report revealed the identity of the person behind them.
The Post reported Tuesday that Chaya Raichik, a former real estate salesperson, operates the account, which reposts TikTok videos and other social media content that is often critical of the LGBTQ community. Raichik previously utilized a number of profiles on various social media accounts to perpetuate conspiracy theories and QAnon rhetoric before reaching a wider audience with Libs of TikTok.
The publication's decision to reveal Raichik's identity has sparked a fierce backlash from conservatives on social media, who have accused the Post of "doxxing" Raichik—revealing her private information to shame her. Taylor Lorenz, the Post journalist who wrote the article, defended her work as an investigation into the account's influence on right-wing media.
Created in April 2021, Libs of TikTok has millions of followers across mainstream platforms like Twitter, Instagram and YouTube as well as right-wing social media sites like Rumble, Gab and GETTR. According to the Post, the account frequently targets members of the LGBTQ community, labeling adults who discuss the topic of sexuality with children as "groomers" and "abusive."
The account's impact extends beyond social media. The Post reported that Florida Gov. Ron DeSantis's press secretary was influenced by the account's content in the lead-up to the state's controversial "Don't Say Gay" bill. Fox News also features content from the account—Raichik herself anonymously appeared on Tucker Carlson's show last week—while popular podcast host Joe Rogan has cited it multiple times.
Ari Drennen, LGBTQ program director at media watchdog group Media Matters, told the Post that the account has become a news source for right-wing media and has "been shaping public policy in a real way."
In the wake of the Post's report, Libs of TikTok has posted and retweeted inflammatory comments about Lorenz, the article's author. Conservative figures such as Donald Trump Jr. and Ben Shapiro also expressed their support for the account on Tuesday.
Concerns over social media's role in spreading political misinformation have heightened in recent years, with platforms like TikTok having been used to spread propaganda supporting Russia's invasion of Ukraine as well as conspiracy theories about President Joe Biden's election.