twitter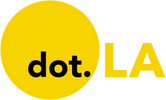 Get in the KNOW  
  on LA Startups & Tech  
X
twitter
Evan Xie
A new report in Bloomberg suggests that younger workers and college graduates are moving away from tech as the preferred industry in which to embark on their careers. While big tech companies and startups once promised skilled young workers not just the opportunity to develop cutting-edge, exciting products, but also perks and – for the most talented and ambitious newcomers – a relatively reliable path to wealth. (Who could forget the tales of overnight Facebook millionaires that fueled the previous dot com explosion? There were even movies about it!)
But aside from the intensity and hype around employment-eradicating AI apps, the big tech story of 2023 has been downscaling, belt-tightening, and massive layoffs. So far this year, tech companies have laid off thousands of workers, while cutting back on compensation packages, fringe benefits, and some of the other amenities and perks that made these jobs so sought after in the first place.
According to data compiled by Bloomberg, tech has shed nearly 200,000 jobs just since October, more than twice the number of layoffs that have hit the financial sector. Additionally, data on industry pay from Levels.fyi suggests that overall compensation packages within the industry have dipped as much as 25% in the past year. The rate at which these layoffs are happening also doesn't seem to be slowing down very much, and may still even be increasing month-over-month.
Layoffs aren't just bad PR that make current employees nervous and potential new hires dubious. They also mean there are simply fewer hands on deck at these companies to collaborate on important jobs; major rounds of layoffs also mean more work for the employees who got to keep their gigs. Meta, Amazon, Alphabet, and Twitter have all massively reduced the size of their workforce, including teams that deal with important time-sensitive tasks, such as fact-checking or community moderation. Those jobs don't stop needing to be done because the people doing them got laid off; it's just now more work for fewer staffers.
Many tech companies also rely on the promise of lucrative stock options when recruiting top graduates with significantly in-demand skills. But with tech stocks slumping in 2022, and bouncing back this year mainly on the backs of the AI craze, embarking on a new career with a brand like Meta or Amazon suddenly seems less appealing than it did just a few years ago.
According to Insider, anecdotal evidence from job forums like Blind and other communities such as Reddit also indicate that the "rise-and-grand" hustle mindset so prevalent in the industry – which became synonymous with tech culture during the last startup wave – has led to widespread stress, discontent, and burnout among employees, many of whom are purposefully seeking jobs outside the industry now that the big paydays are also drying up. The Washington Post reported that disaffected Amazon employees in Seattle – fed up with layoffs, return-to-office mandates, and some of the company's other practices – are currently attempting to organize a mass walkout.
Within the tech industry, the massive hype around AI has been something of a reprieve from this torrent of bad news. But from the perspective of young people considering careers in tech, the industry's love affair with thinking machines may also be triggering some concerns about the future.
In late April, Dropbox announced it would lay off 500 employees – around 16% of its total workforce – and use the savings to build out an AI division instead. CEO Drew Houston explained that "I'm determined to ensure that Dropbox is at the forefront of the AI era." IBM CEO Arvind Krishna echoed a similar sentiment in May, suggesting that his company will pause hiring for roles that could potentially be replaced with AI in the near future. He suggested, over the next five years, IBM will likely replace 30% of its employees – around 7,800 people – with apps.
It shouldn't be that terribly surprising when young people develop cold feet about entering an industry that's already decided they're irrelevant, with CEOs simply biding their time before they can fire everyone working on the floors below them. But even beyond the personal stakes, it's also possible that young people are turning their backs on technology due to a reputational downgrade.
That said, some tech firms dominate both the top and bottom of Axios Harris' annual "brand reputation survey," which investigates how American adults feel about various companies. IN particuar, tech companies that produce tangible products or offer vital services continued to perform very well on the survey, with Samsung, Amazon, Apple, and Sony receiving positive appraisals from about 80% of surveyed adults. Conversely, social media and related internet companies – including Google, TikTok, Meta, and Twitter – found themselves near the bottom of the list, with reputation scores around the 60% line. That's around the same level as bankrupted crypto exchange FTX.
Anecdotally too, it appears that many recent grads who would otherwise be pursuing careers in tech are moving over to the banking industry instead. As one global talent partner told Bloomberg, while tech course-corrects by dropping tens of thousands of workers, "on Wall Street, you work really hard and you make a lot of money. That's the deal."
In light of this moment, JPMorgan Chase, in particular, has ratcheted up its recruiting. The company's workforce jumped 8% in the first quarter of 2023 vs. one year ago. All other factors aside, many of the top college grads are simply going to follow the money. Right now, that's clearly leading them to the financial sector.
Evan Xie
In our online lives, we've lost the ability to say "no." This isn't about the 2.5 hours people spend per day on social media. But rather on the ways social media companies dictate what media we see and how we see it.
For example, on Instagram, the default setting presents the user with content from people they don't follow into their feed. If you try to turn it off, you can only snooze the setting for 30 days.
On Twitter, users have increasinglyvoiced their objection to the fact that the app now app automatically opens to its recommended For You feed, which is filled with posts from paying users. Unprompted, TikTok is constantly requesting that you share your contacts to suggest new accounts to follow.
Even Tumblr, which saw a slight resurgence in users once Elon Musk took over Twitter, is trying to convince people to use its new livestreaming function by placing the tab next to the traditional, following-driven feed. Users who want to see the search tab instead can only snooze the Tumblr Live feed for seven days
As I've noted previously, these are changes that have been ushered in by the success of TikTok. Since the app exploded in 2020, its competitors have lost users who prefer the video-sharing platform's captivating algorithm. Other social media sites, desperate to keep up with the tech trends, then directed their attention to revamping their interfaces: Instagram began testing suggested posts in 2021 and Twitter launched its For You feed early this year. According to Meta CEO Mark Zuckerberg, the change was meant to increase engagement and revenue.
Which is why Instagram won't let you turn off the suggested post permanently. In July of last year, Zuckerberg said that 30% of a user's feed would be recommended content by the end of 2023. It might seem like an ambitious goal until you realize that the feature is being pushed as the default setting. At this point, it's just a matter of wearing users down.
But even if users are annoyed by their lack of agency, they have few options if they want to maintain an online presence. While someone might prefer one app over the other, there are still only a handful of major players in the social media game. Occasionally, an underdog, like photo-sharing app BeReal garners enough attention to be deemed a potentially disruptive platform but the hype never lasts.
Which is to say that although complaints about Musk's Twitter or Instagram's finicky algorithm are abound, the vast majority of us are clinging to this new normal because there is nowhere else to go. (I don't know anyone on Mastodon or the decentralized social network BlueSky.)
For years we've been promised a new internet with a greater focus on community. But instead what we've been left with is a binary choice between sticking around and putting up with the whims of a tech CEO. Or, going outside and touching grass, permantly.
Evan Xie
This is the web version of dot.LA's daily newsletter. Sign up to get the latest news on Southern California's tech, startup and venture capital scene.
Substack announced a new feature this week called "Notes," which will allow users to publish brief posts containing a few sentences, quotes, simple reactions, images, and links. These Notes are going to get their own dedicated tab, separate from longer-form Substack content, and the basic format feels purposefully borrowed from Twitter. Individual notes can be liked, replied to, and reshared – just like tweets – and there will even be separated tabs for authors to which you're specifically subscribed vs. content from your "extended Substack network," similar to Twitter's "Following" vs. "For You" structure.
In their blog post outlining the new feature, Substack co-founders Chris Best, Hamish McKenzie, and Jairaj Sethi were quick to differentiate Notes from Twitter, drawing attention specifically to their revenue model. While Twitter is free (unless you've just GOT TO have that blue check) and writers receive no direct financial compensation for their contributions, Substack remains subscription-based. Rather than aiming for virality for its own sake, Team Substack argues that subscriptions provide a genuine incentive for posting quality content, as Notes will help Substack authors convert "casual readers into paying subscribers."
High-minded rhetoric aside, Substack could clearly use a hot new feature. According to newly-disclosed SEC statements, the company burned through around $25 million in cash during a major 2021 expansion, up from just $1 million in expenses the year before. For the entire year 2021, the company earned gross revenue of just $11.9 million, mostly from its share of blog subscriptions. (2022 data is currently unavailable.)
Despite the obvious aesthetic similarities between Notes and Twitter, and Substack's very overt attempts to lure away Twitter users, they seem likely to remain different kinds of platforms. In large part because so much of the power of Twitter is in its wide-open accessibility to all. Though a small percentage of overall users drive most of Twitter's activity and engagement, they're not always the same people who could attract massive paid followings on a platform like Substack. It remains to be seen whether a subscription-based platform can drive conversations and generate the kinds of breakout viral moments that have made Twitter feel essential.
Nonetheless, Twitter seems to view Notes as a threat. Within 24 hours of the feature's announcement, the social network and microblogging service began scaling back interactivity with Substack. At first, Substack writers were just unable to embed tweets in their posts, but now, Twitter has blocked all likes, retweets and comments on any links pointing back to a Substack newsletter. As well, Twitter users can't link to a Substack blog via their profile, making it essentially impossible to use your Twitter account to promote a paid Substack blog. (At least for now, you can apparently still get around these changes with a URL shortener. But you didn't hear that from us…)
Asked about the controversy by The Verge, Substack's trio of founders used Twitter's moves as further ammunition, pointing out that it's dangerous for writers to rely on a platform on which "they don't own their relationship with their audience" and "where the rules can change on a whim."
Beyond just bolstering a key argument in favor of its competitor, Twitter's decision to go to war with Substack pretty clearly makes its own platform worse. By removing the incentive of promoting work for which they actually get paid, it seems likely that this move will discourage some active users – who, again, drive the bulk of Twitter's traffic and engagement – from tweeting as much. Tellingly, the Substack purge even removed some links to Matt Taibbi's "Twitter Files" reporting, produced in coordination with Twitter and its owner, Elon Musk.
As well, Twitter's prominence is largely based around being at the center of so much online conversation and discourse. By removing the ability of Substack writers to refer back to tweets, Twitter is purposefully taking itself out of a lot of these discussions. If you make it significantly harder for writers to talk about tweets… they might actually stop talking about tweets. Which would be far worse for Twitter, overall, than just the presence of a new competitor, which may not actually be a direct competitor anyway.