elon musk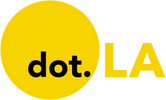 Get in the KNOW
on LA Startups & Tech
X
elon musk
Photo provided my Milken Institute
Reddit co-founder Alexis Ohanian believes Elon Musk faces a "unique challenge" as he buys Twitter and promises to turn it into a hub for "free speech."
Speaking Tuesday at the Milken Institute Global Conference in Beverly Hills, Ohanian recalled Reddit's challenges in dealing with extremist and racist views that spread on the social media platform. In 2020, Ohanian resigned from Reddit's board, criticizing the company for not doing more to combat hate speech on its site. On Tuesday, he said centralized platforms have a responsibility for the content that they show users.
"It's not about speech, it is about reach. And the part that social media messed up is [that] virality is much more equated to the extremes," Ohanian said. "That reach is what the most extreme people want; they want to be able to be seen by millions and millions of people."
That view is in sharp contrast to Musk's position on content moderation. After agreeing to buy Twitter for $44 billion, the Tesla and SpaceX CEO has said he believes that Twitter shouldn't restrict speech that's legally protected under U.S. law. Social media titans such as Santa Monica-based Snap and Culver City-based TikTok are typically more proactive, taking down harmful content that might not be technically illegal. Twitter itself has banned users for spreading misinformation—most notably, former President Donald Trump.
Ohanian said he doesn't believe a Musk-owned Twitter will be as bad as Musk's detractors may fear, nor as good as his biggest fans may hope. He described Musk as "an incredible entrepreneur" who has solved difficult problems in "the physical atomic world"—but running a social media giant isn't exactly rocket science, Ohanian said.
"Being the CEO…of a social platform, like Twitter, is as much being a head of state as it is a head of business," he said. "You have to deal with humans who are irrational, unlike the laws of physics."
Ohanian, who now runs venture capital firm Seven Seven Six, made the remarks during a discussion about Web3—the promised next iteration of the internet, which would deploy blockchain technology to "decentralize" applications. He predicted that Twitter may ultimately take a Web3-oriented approach, noting the company backed a nonprofit project to develop a decentralized standard for social media. Musk, like Twitter co-founder Jack Dorsey, is also a major proponent of cryptocurrencies and blockchain technology.
"In Web1, if you had bonkers things to say, no one really saw it. The websites existed, but they didn't go viral—there was no way to go viral," Ohanian said. "And I think with Web3, we'll actually get back to that in a lot of ways."
From Your Site Articles
Related Articles Around the Web
This is the web version of dot.LA's daily newsletter. Sign up to get the latest news on Southern California's tech, startup and venture capital scene.
Since launching SpaceX in Hawthorne in 2002, Elon Musk has undeniably changed the face of Southern California's business landscape.
But now, the self-proclaimed "Technoking of Tesla" and soon-to-be owner of Twitter is once again moving one of his enterprises out of California, opting instead for a Republican-run state that will allow him to do business with less oversight.
In the wake of a new $675 million funding round last week that valued it at some $5.7 billion, it's emerged that Musk's Boring Company—which promises to alleviate traffic and supply chain congestion through the magic of high-speed, underground tunnel infrastructure—has officially moved its headquarters out of Los Angeles. The Boring Company now calls home the Austin, Texas suburb of Pflugerville, where it first set up shop in 2020 and recently unveiled plans for a new 80,000-square-foot warehouse nearby.
The move is the latest in a series that has seen Musk gradually extricate himself and his companies from California, such that SpaceX is his only venture still based in the state. In late 2020, Musk announced that he would relocate his personal residence and private foundation to Austin, Texas, and followed that up last fall by moving Tesla's headquarters there, too.
"It's tough for people to afford houses [in Northern California], and people have to come in from far away," Musk said when announcing Tesla's Texas move during a shareholder meeting last October. "There's a limit to how big you can scale in the Bay Area."
That said, Musk's businesses still have a sizable presence in California. Tesla recently broke ground on a "megafactory" in Lathrop (located several miles south of Stockton) and is considering expanding its existing Bay Area plant in Fremont, which spans 5.3 million square feet and employs some 22,000 people. (The Fremont factory is also the focus of a state investigation into allegedly rampant workplace racial abuse at Tesla.)
Still, the writing appears to be on the wall as far as Musk's long-term future in California is concerned. Even SpaceX has increasingly shifted operations to Texas; it operates multiple facilities in the state and has been buying up homes in the town of Boca Chica Village, where it tests rockets (much to the chagrin of its remaining residents).
After agreeing to buy Twitter for $44 billion, Texas Gov. Greg Abbott encouraged Musk to bring the social media firm down to the Lone Star State, as well. (As Axios noted this week, Abbott "takes special pleasure in California companies decamping for Texas.") With all signs indicating that Elon has fallen out of love with the Golden State, it could just be a matter of time. — Samson Amore

Most of the marketing around Earth Day is centered around our beautiful, yet delicate, planet. But a Los Angeles purpose-driven creative agency launched a cheeky campaign that focuses on the unappealing alternative – Mars.
The agency paid for a digital billboard to go live on Earth Day across from SpaceX headquarters in Hawthorne, CA, with the caption: "Mars Sucks." (A representative for Mars declined to comment.)

"We wanted to make a statement that would catch the world's attention, with the sole purpose of encouraging people to see the importance of prioritizing Earth," wrote Paco Conde and Beto Fernandez, founders of the agency Activista, in a joint email to dot.LA. "With SpaceX and Elon Musk representing Mars, the digital billboard outside SpaceX's HQ gave us a unique opportunity to make our statement that Mars can wait, but Earth can't – all in good humour, with a wink and a smile."
SpaceX is aiming to ferry tourists to Mars as soon as 2024.While seen as the most likely other planet in our solar system to host intelligent life, the Red Planet leaves a lot to be desired – with no breathable air, temperatures averaging a chilly -8 F and going as low as -220F, and punishing dust storms lasting months on end.
Conde and Fernandez say they are baffled as to why billionaires such as Musk and Amazon founder Jeff Bezos are so intent on going to Mars.
"We see some of the smartest and richest people on this planet dreaming of Mars," they wrote. "A hellhole that sucks. Really? Imagine if we had these same brilliant minds putting their genius into the climate crisis we're facing right now."
While the billboard will only be on display for 24 hours – until 6am PST Friday – a website and social media campaign will live on with the anti-Mars message. Visitors to the website are encouraged to donate to environmental groups.
Elon Musk has not responded to the billboard but plenty of others worldwide, including Russia's state news agency, have taken note on social media.
'Mars sucks' billboard springs up near SpaceX HQ to troll Elon Musk, media says @SpaceX @elonmusk https://t.co/XsUiF0e3LO

— Sputnik (@Sputnik) 1619119860.0
Earth Day shade in front of Space X headquarters. https://t.co/I7NMFeBrtw https://t.co/Fzf2zNqNh4

— Bill Weir (@Bill Weir) 1619102696.0
Une agence trolle Elon Musk avec sa campagne "Mars sucks" #journeemondialedelaterre https://t.co/AdEde0MfiR

— la Réclame (@la Réclame) 1619118540.0
🌍🌎🌏 Happy Earth Day 🌍🌎🌏

— Elon Musk (@Elon Musk) 1619125064.0
From Your Site Articles
Related Articles Around the Web