elon musk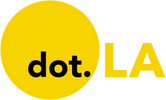 Get in the KNOW  
  on LA Startups & Tech  
X
elon musk
Twitter kicked off the New Year by announcing it would relax a controversial ban on political ads and other promotions pushing specific causes. The move is only the latest effort by CEO Elon Musk to boost the platform's struggling ad business — which took a hit last year after a number of advertisers left due to the chief's volatile statements on the platform. Some companies have since returned.
But digital agencies who have worked on LA-based advocacy and political campaigns don't think clients will make Twitter a major part of their ad strategy. Ad execs say the platform's lack of specific microtargeting tools — along with the fact that it has a much smaller user base than ad giants Meta and Google — makes it less attractive than its competitors. Not to mention that since the 2019 ban went into effect, many clients have pivoted to other new ways of reaching voters, such as paying influencers on TikTok or ads on streaming platforms.
"Twitter has always been more of a niche product, very well suited to reaching people who are very engaged in the process and following the news closely," said Jamie Patton, the director of digital agency Uplift — which counts the congressional campaign for Rep. Katie Porter (CA-45) as one of its clients, along with candidates for LA City Council and LA City Attorney.
In other words, Twitter users aren't exactly the general public — a 2019 Pew poll found that Twitter's audience is younger, more educated, higher income and more likely to identify with Democrats than the nation overall. Such an uneven sampling is why Twitter hype doesn't always translate to real world hype. And why the platform can be a poor predictor of box office success, elections and the stock market.
"Twitter requires a specific and unique marketing approach to succeed," said Erik Rose, a partner at public affairs agency EKA. "You can't approach it the way you would your Facebook, Instagram, or YouTube marketing. And also can't simply cross-promote your existing content."
According to Patton, Twitter ads have primarily been effective in cases where a campaign needs access to a niche audience. "We ran political ads on the platform for years, more often 'advocacy' content designed to reach a more engaged audience, with very good results," said Patton.
But such rough targeting paled in comparison to those offered by Google and Meta-owned platforms, which include Facebook, Instagram, Whatsapp and Messenger. Patton says Twitter's targeting capabilities are "pretty limited" for someone who wants to target a broad demographic. Which is to say, if your goal is to appeal to a swath of persuadable voters, you're probably not going to spend your ad dollars on Twitter.
If Twitter does get the formula right—Patton said she'd like to see the company offer more one-on-one targeting, release more data on audience reach and provide more transparency on ad frequency—political campaigns could help boost its sinking ad revenue. According to digital ad analytics firm AdImpact, opponents and advocates of California's sports betting ballot initiative Proposition 27 spent a combined $21.5 million on Facebook and Google ads in 2022. In fact, the initiative had the second largest political digital ad spend of 2022, just behind Georgia's Senate campaigns. While such a campaign was only a drop in the bucket for Twitter's competitors (Meta CEO Mark Zuckerberg has said political ads account for less than one percent of Facebook's revenue), it is revenue that Twitter can't afford to lose.
That said, Twitter will have an even a tougher time breaking through, considering Apple's 2021 privacy changes that allow iPhone users to opt out of tracking. Twitter, along with Meta, Snap and Pinterest have lost billions in market value since the change went to effect. Meanwhile, digital ads on TikTok, Amazon, streaming platforms and retail companies like Etsy and Walmart are using new approaches to ads (such as relying on purchasing history) and shaving away Facebook and Google's share of the online ad business.
Still, Rose said he doesn't think Twitter should try to imitate its competitors. He plans on advising his clients to focus on what they want from Twitter: It could merely serve as a less serious version of the TV and radio ad space, where campaigns can have fun and experiment with pop culture.
"Every platform can't be everything to everyone," Rose added. And while Twitter's 259.4 million active users certainly aren't everyone – its undeniably large role in public discourse means the political sphere can't ignore it. But it's unlikely that attention will translate to more money for Twitter considering posting is still free.
This is the web version of dot.LA's daily newsletter. Sign up to get the latest news on Southern California's tech, startup and venture capital scene.
I was really hoping to avoid this.

But watching Elon Musk's Twitter meltdown over the last few weeks has been a lot like living with a roommate who has terrible body odor: You really don't want to mention it, but at a certain point you've got to say something.
If you don't know what I'm talking about, I encourage you to stop reading here. You're doing great, and I'm extremely jealous. If you do know what I'm talking about, I'm sorry. We'll skip recapping the events in all their grotesque minutia, and simply say that since Tesla's billionaire CEO purchased Twitter for $44 billion back on October 27th, thingshavenotbeengoingwell.
As your resident climate and energy reporter here at dot.LA, I've been following this public unraveling with a passing interest, partially because a large part of me would be extremely excited to leave Twitter for good. But also because Musk, of course, owns America's largest electric vehicle company.
Since Elon purchased Twitter, Tesla's stock is down 39%. That's not good, but what really caught my eye was reporting from CNET this morning that suggests that quite a few people are actually calling in to cancel their Tesla orders and leases because they can't stand Elon's behavior. Still, there's no indication of exactly how widespread this phenomenon is. For now, all we have are anecdotes.
But the question is, if Tesla's influence is truly waning, does this open the door for other EV manufacturers?
The answer, I think, is yes…with caveats. For companies that already have manufacturing sorted out and are actively producing vehicles, Musk's meltdown opens the door a crack. If people are in fact canceling Tesla orders, that means they're looking for another EV ASAP. To capitalize on that, manufacturers need to have EVs waiting, or at least short waitlist times. This caters to the legacy manufacturers who are rapidly flowing into the space. It's easy to picture execs at Hyundai, Kia, Ford and Chevy laughing their heads off as Musk pulls his own image lower with each passing tweet.
For companies with long wait lists or that don't have EVs on the streets yet, any decline in Tesla sales probably doesn't matter. In other words, for all the SoCal EV players, Musk's antics aren't enough. The wait time for a Rivian is hovering around two years. Fisker won't deliver its first cars until early in the new year. Neither Faraday Future nor Mullen have cars for sale, and frankly both seem to have larger fundamental problems to sort out first. Vinfast's first shipment of cars just arrived in California this week, but it's unclear how consumers will take to the unproven brand or how many more cars will be coming in the future. By the time these companies get rolling, the market share from Tesla defectors will likely have been gobbled up by whichever company can rise to meet the demand first. My money is on the legacy brands, but with Elon's Twitter usage being as erratic as it is, who knows what will happen. -David Shultz
Elon Musk's controversial, experimental brain computing company Neuralink held a live demonstration last night, aimed at proving to the world that its technology is safe and close to viable human trials.
During the event, Musk made the ambitious promise that Neuralink's brain chip tech could begin human clinical trials as soon as next year. But their tech is pending vital approval from the Food and Drug Administration, and Neuralink employees noted during the demo that the government watchdog still has a lot of questions about safety.
Behind the lengthy explanations of how Neuralink's various technologies (including surgical robots and electrode implants) work, there was also another message: Neuralink really, really wants you to work there.
"I want to emphasize, again that the primary purpose of this update is recruiting," Musk himself said during the demo.
Though based in Fremont, it's likely there's no shortage of SoCal-based applicants looking to join the Musk outfit, especially given the array of local universities here with strong engineering and neuroscience majors that continue to churn out well-qualified young graduates – including USC and UCLA, for starters.
Given Musk's adversity to remote work it doesn't appear Neuralink offers work-from-home options, though its postings do advertise commuter benefits. Plus, Neuralink has raised $373 million since its 2016 launch, so it has some cash reserved for team-building.
Similar to past Neuralink events – and many of these types of "show and tell" affairs in the tech industry – the event was by and large a spiffed-up recruiting drive. Neuralink's careers page was flashed across the screen numerous times during the two-hour-plus presentation. The company is currently hiring for a number of roles in both Fremont and Austin, where many of Musk's other ventures including SpaceX are expanding their presence and where Musk himself now lives.
Currently, upwards of 60 job listings are live on Neuralink's job page. Most of them are openings for engineers in software and "brain interfaces," including for surgery and robotics engineering technicians. But the company's also hiring a veterinarian, electricians, and a clinical research coordinator as it ramps up its efforts to conduct trials on beings other than monkeys.
Interestingly, during Wednesday's event Musk said employees don't need to know how the brain functions, or a lot about biology if they want to work at the, uh, brain biology company. "When you break down the skills that are needed to make Neuralink work, it's actually many of the same skills that are required to make a smartwatch or modern phone work," Musk quipped during the event.
So is Neuralink having a hard time filling these roles? While it's not unusual that the company has every intention of hiring more staff given Musk's ambitious goals for human testing by 2023, some prior applicants have noted that Neuralink's rigorous vetting process might be gumming up the hiring process.
Breck Yunits, a Long Beach-based software engineer who previously worked at Microsoft, said in a recent Neuralink Reddit "ask me anything" (AMA) thread that he went through five interviews at Neuralink before he was denied a job as a software engineer for web apps.
"I've never had so many interviews," Yunits said when asked if the intense interview experience was standard in his industry. "But I'm not complaining — these people were brilliant and so fun to get to meet them."
Like its presentations, Neuralink employees are keen to tell prospective employees that they could end up working for a company that could change disabled peoples' lives. Something Yunits said all the employees mentioned as a goal when he was undergoing his application process. This has, after all been Musk's alleged target from the start; to help people with paralysis or physical disabilities overcome their physical obstacles by stimulating their brain directly with electrodes.
Yunits added in his AMA that the process,"got extremely technical but only about the things I'd actually be building and my prior work." Yunits did however note that he was limited in what he could comment on, since he signed an NDA prior to the interview process and added that he didn't plan to re-apply.
So is Neuralink having difficulty staffing up? As one user in the Neuralink Discord server noted, it's always harder to recruit highly skilled workers: "I guess if they are looking for people who are very skilled, it might be hard. These [events] are always a recruiting tool anyway."