direct to consumer
People are assessing their smile after the pandemic moved meetings online and forced workers to stare at themselves for hours on end as they chat with colleagues.

Orthodontists and the American Association of Orthodontics say that's what's partially behind the 92.5% surge of orthodontics patients. Many are asking for teeth-straightening treatments. They call it the "Zoom Effect."
Orthodontist John Pham sees the cosmetic appeal of teeth straightening. He thinks it will become as commonplace among the well-heeled, body conscious set as Botox or CoolSculpting treatment. Pham founded InBrace, an Irvine-based orthodontic company that was originally his thesis as an orthodontist at USC. His startup announced Wednesday it raised $102 million in a Series D round.
It's one of many startups in the surprisingly competitive orthodontics space dominated by clear teeth aligners and lingual braces, which go on the back of teeth but it often costs more than aligners or traditional braces.
"Lingual braces are regular braces put on the inside (or behind the teeth)," said Pham. "So they took something bad and made it worse."

InBrace's "smartwire" dental brace.
InBrace works differently. The company puts braces on the back of the teeth too, but uses a "smartwire" made out of nitinol, material different from the metal usually associated with braces. The nitinol remembers its original shape and returns to it after being manipulated -- kind of like a stretched slinky bouncing back into shape. The smartwire aligns teeth over time using gentle pressure.
The market has long been dominated by Align Technology (makers of Invisalign) and Smile Direct Club. Aligners have often been used as an alternative to traditional braces that sit at the front of the teeth due to their low profile aesthetic. The pandemic has only bolstered their popularity, as direct-to-consumer companies have boomed.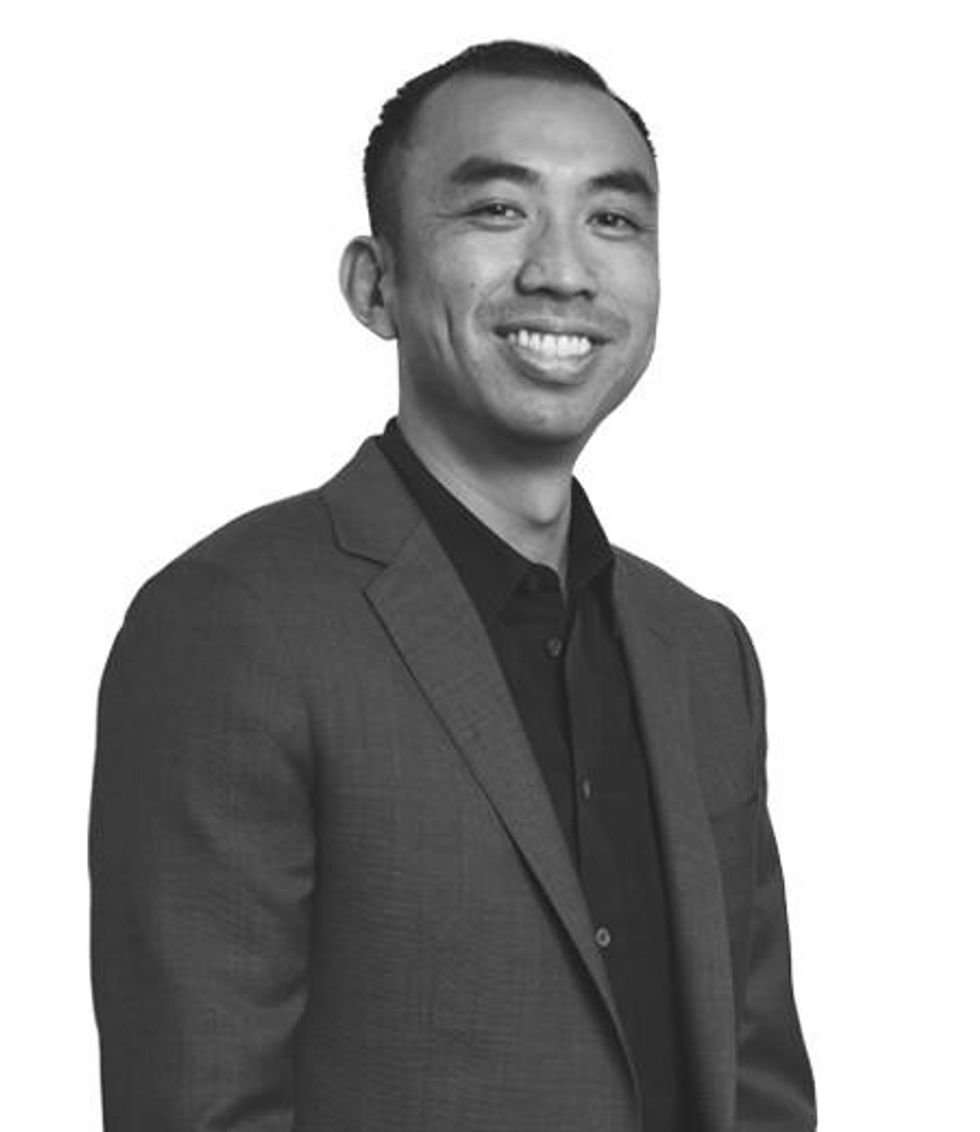 InBrace CEO and co-founder John Pham
But teeth straightening is not just a cosmetic procedure - the process involves understanding and observing facial bones and jawbones to make sure the person undergoing treatment isn't being harmed, and cosmetic teeth straightening can lead to an open bite where the back teeth don't align and cause chewing problems, or even loss of teeth. The AAO has long been wary of direct-to-consumer teeth-straightening companies, emphasizing that check ups and proper monitoring are necessary for dental health.
"They can't fix their teeth with a selfie. Any patient at any age, should be wary of quick-fix claims," said Dr. Ken Dillehay, AAO president in an email. "While the convenience of DTC/DIY [direct-to-consumer/do-it-yourself] may sound tempting, convenience should not come at the risk of patient health and well-being by bypassing important patient protections."
Clients are matched to an orthodontist through InBrace, and the orthodontist takes a scan of the inside of the person's mouth for the company to use as a model to develop a treatment plan. After the orthodontist implements it, patients come in every two to three months for checkups, but there is rarely a need to adjust and no need to tighten the braces.
InBrace said the price is comparable to regular braces or aligners - the treatment runs $4,000 to $6,000 before insurance.

A 12-month treatment with braces or aligners would take 3 months with its product. The company says it uses significantly less pressure to move the teeth than aligners and braces, which use the most pressure when they are first put in or adjusted, and then quickly lose pressure over time. Pham said teeth don't need a lot of pressure to move, and most peoples' teeth realign after braces simply because of tongue pressure.
"This is known in orthodontics: heavy forces actually move teeth more inefficiently because it impedes the blood flow to your teeth," Pham said.
The oversubscribed Series D is more than the company made in its previous funding rounds combined, and the company is using that money to build its sales force and marketing department to grow its base of hundreds of orthodontists around the country who offer this treatment.
From Your Site Articles
Related Articles Around the Web
A London-based marketing agency known for its work with brands like Duolingo and Popchips is launching a $2 million fund for direct-to-consumer ventures and tech startups in Los Angeles. And no, the firm isn't looking to cut you an actual check.
Instead, And Rising is in the business of trading its creative services for stock. Call it what you'd like — sweat equity, services for equity or co-founder Jonathan Trimble's preferred term, creative capital – the model isn't exactly new.
"We are, in part, copying models from agencies like Red Antler and Gin Lane," said Trimble, who credits Jules Ehrhardt, founder of a New York firm called FKTRY, with coining "creative capital" term. Ehrhardt (also a former co-owner of ustwo) sketched out a case for creative capital studios on his website, arguing the model makes sense when agencies offer "premium, pivotal, 'money can't buy' expertise" that typically "early-stage companies would find it impossible to assemble."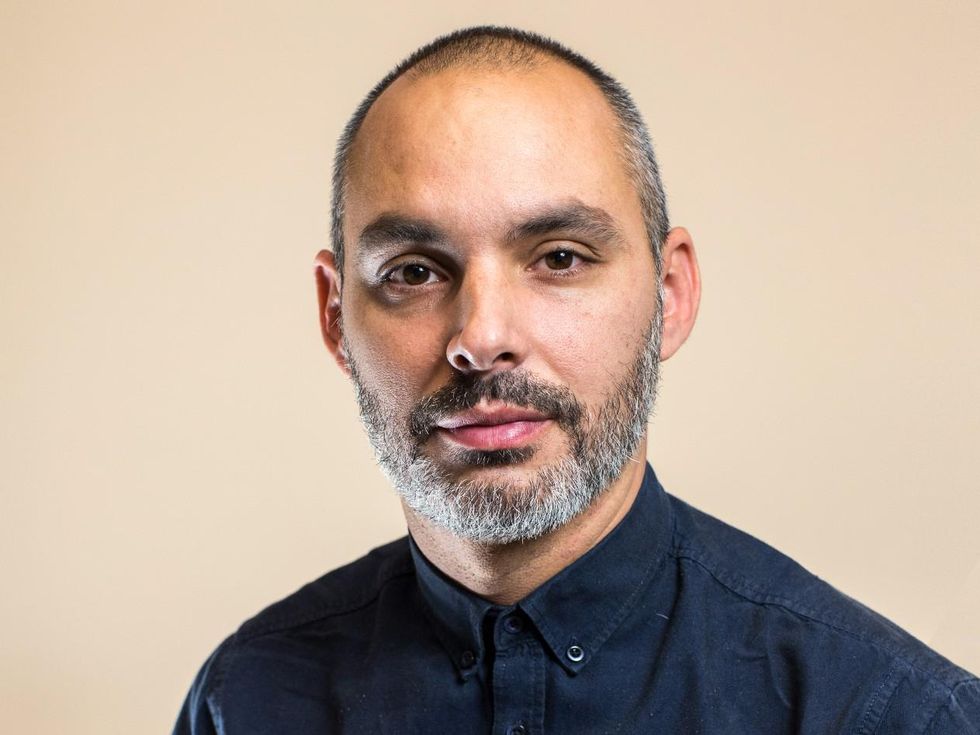 And Rising co-founder Jonathan Trimble
Gin Lane (which relaunched under the name Pattern) is known to have traded its brand marketing services for an early stake in direct-to-consumer shaving company Harry's, which later sold to the owner of Schick. Likewise, Red Antler took a stake in Casper, the trendy mattress maker that eventually listed on the New York Stock Exchange.

And Rising is comparatively newer to the game. It launched in 2018 out of 18 Feet & Rising and started trading its services for equity a year later, before building an entire business around the creative capital concept.
And Rising argues that it offers "a more patient, invested and equity-efficient alternative to traditional capital." It aims to put the idea to work in Los Angeles by partnering with ventures based in or around the city that jive with its B Corporation certification and fund philosophy.
"We're looking for brands that are clean and conscious in the direct-to-consumer space, or consumer tech for good," said Trimble of the new fund called LA-Rising. The theme may fit right at home in the city that's productized everything from juice cleanses to yoga. The agency's portfolio to date includes a hard seltzer brand backed by musician Ellie Goulding and a popped lotus seed snacks maker, both part of a focus on "clean comfort foods."
As for scale, And Rising says the brands in its portfolio are bringing in "just under $500k" and "just over $145 million" in annual revenue.
"A lot of our portfolio brands are coming over to the states, and we've been scaling brands from the states back in the U.K. as well, specifically the brands Halo Top and Popchips come to mind," said Trimble. "So it's just making a ton of sense for us to have a second base, and we really love Los Angeles as the home for that, in part because New York is quite taken care of with some companies there that do [the services for equity model] well."
And Rising plans to establish a physical presence in Los Angeles this fall, and it's eyeing Silver Lake as a potential counterpart to its home office in London's trendy Camden borough.
"L.A. has a lot of similarities with London, we think. It has the big creative culture around it," said Trimble. "Both cities are trendsetting in slightly different ways, and therefore they're really good testbeds for whether you're onto something. They have a lot of similarities and they're also quite different, so it should be quite an enriching couple, if you know what I mean."
Editor's Note: This article has been updated to clarify And Rising's relationship with 18 Feet & Rising

Related Articles Around the Web
Fashionable and comfortable medical scrub maker FIGS made history on multiple fronts when it made its Wall Street debut last month.
The Santa Monica company was likely the first led by two female CEOs and co-founders to go public; it was the first healthcare apparel company to go public, and it was the first company to make its IPO available on Robinhood.
And its performance beat expectations. Shares of FIGS jumped 36% to close at $30.02 after they priced at $22 each. They have since risen to $43.37 as of Thursday.
Co-CEOs and co-founders Trina Spear and Heather Hasson sat down with dot.LA to talk about how they went from selling their scrub sets out of their car in front of hospitals during shift changes to going public last month.
They discussed how the direct-to-consumer apparel company for health professionals surprised investors and how they wanted to make the IPO accessible to healthcare workers.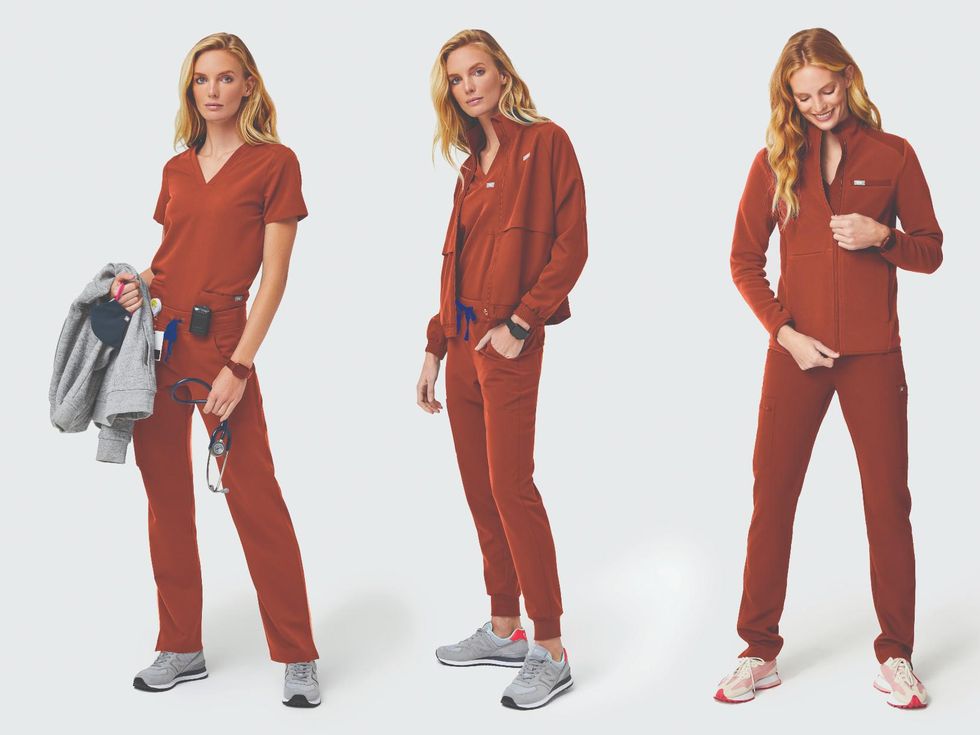 Courtesy of FIGS
Heather, you got the idea for FIGS after you had coffee with a friend who was a nurse practitioner and were horrified when you realized she was working 16-hour days wearing uncomfortable, unflattering scrubs. Scrubs seem like a big jump from the upscale handbag company you were running at the time. Why was it about that moment that made you think this could become a successful business?

Heather Hasson: Any entrepreneur doesn't think, 'Oh my God, this is gonna be a successful company,' you know. I think my lens was, what problems can I solve and how do I make this world better and how do I make this world a place where I want to live in.
Healthcare professionals are the most incredible people in the world and they don't have gear, they don't have clothing that can help them perform better. And also, direct-to-consumer, they should be able to order at 2, 3 o'clock in the morning when they need to. They need their uniform to go to work.
In the beginning, Trina and I, we were selling out of my car in front of hospitals during the shift change. At that moment, you realize people want FIGS, they want your stuff.
I really do, I wake up every single day thinking about healthcare professionals and how do we support them, how do we empower them, how do we celebrate them.
Where does the name FIGS come from?
HH: It's a very simple answer. It's my favorite fruit.
How big is your team? Why did you choose L.A. as your HQ?
Trina Spear: We have about 250 people. And why did we choose L.A.? Heather is from here, born and raised.
What was that moment like for you as the first female CEOs and first female co-founders company to go public?
TS: We really felt like the IPO, this milestone, wasn't so much about us. It was really about the community. Coming out of this pandemic and having this be almost a symbol of everything that our healthcare professionals went through. We had 12 healthcare professionals on the podium with us to ring the bell. We had 60 of our healthcare professionals at our IPO. This was a really amazing moment for this community that's been through so much and now it's kind of coming out of it and we really feel like we're the brand to support them and show up for them every single day.
You partnered with Robinhood which allowed retail investors to buy stock before the debut on the open market. Why?
TS: I think for us, back to our broader mission of supporting healthcare professionals, we really did want to give them an opportunity to invest pre-IPO and Robinhood enabled us to do that. Normally, being able to invest pre-IPO is very much a Wall Street insider-type of thing. By partnering with Robinhood, we were able to give access to FIGS stock, having equity in this company, to our most important people, the people we serve -- our healthcare professionals, so that's why we did it.
What will you be doing with their windfall? Could we expect to see them acquire other companies? Will you be growing your footprint in L.A. or elsewhere?

TS: The real investment that we're looking to make is in product. And the second area is in our community, our community is the brand, the brand is our community and so how do we continue to give to this community that's so deserving of something better. And then data and technology is a huge area for us. We have a really robust set of data and technology capability. And what that enables us to do is, at the heart of it, understand our customers better. The more data we have, the more we understand, the more we can serve and support. How do we deepen our connection with this community? Data and scalable data enables us to do that.
Some investors have eschewed direct-to-consumer brands in recent years, I'm thinking of the mattress startup Casper's "lackluster" IPO performance. FIGS on the other hand, stock surged 36% in its debut. Why should people invest in your company?
TS: There's a big difference between us and really every other company and the big difference is that we've been able to balance both growth and sustainable profitability. If you look at even last year, we grew 140% year-over-year and $263 million in net revenue. No one thought that was possible. Every investor we met, no one thought a direct-to-consumer company that has 98% of their sales online direct-to-consumer could grow 140% to $263 million, we did $318 million in revenue in the last 12 months as of the first quarter. Nobody thought that was possible.
Why have you been able to do this?
TS: All these companies are so focused on digital marketing and they put all the money into Facebook and all the money into Google and they hope to make a return on that investment. And as they scale, their customer acquisition cost goes up.
What we've proven is that as we scale, we've been able to decrease our customer acquisition cost by 61% over the last two years because we never were reliant on Facebook and Google digital marketing. We actually built the brand the right way. The way in which a Nike or a Lululemon or Adidas built their brand, with actual people loving the product and loving the brand, not based on how I figured out the algorithm on Facebook. This is a huge, huge shift from how people thought that digitally native direct-to-consumer companies should grow. Everyone thought 'how do you crack the code on Facebook's algorithm'. No, actually you build a community around a profession, you build relationships with real people, you build a brand people love, you build a product people come back over and over and over again to buy. That's the hard way to build a company and that's what we've done.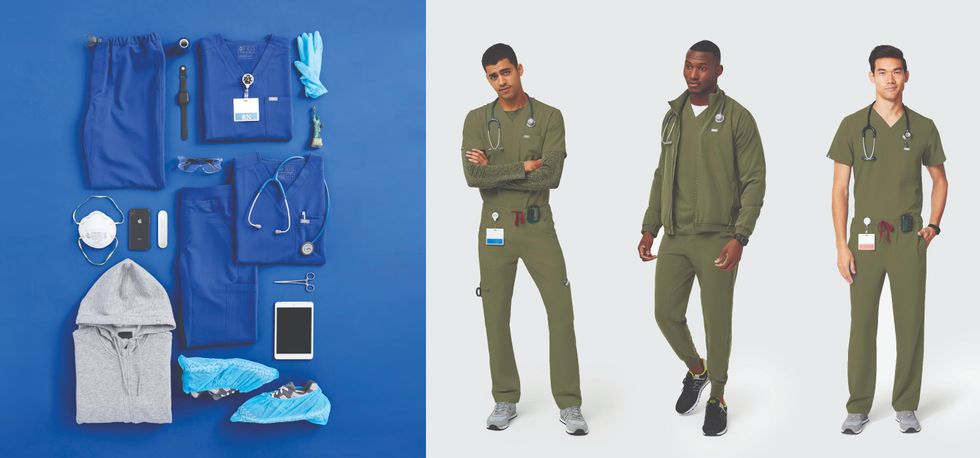 Courtesy of FIGS
It seems like this is a really niche market, do you have any plans to appeal to a wider customer base? Expand globally and into other uniform-wearing sectors?
TS: We actually don't view it as a niche market. I think many people do because they don't understand how many healthcare professionals there are, but this is a $12 billion industry in the United States. It's $79 billion globally and healthcare jobs are the fastest growing job segment in the country. We have a 2% market share in the U.S.
We think about our company as a lifestyle brand for the healthcare professional, so it's not just a top and a pant, it's also our under scrubs, our fleeces, our vests. We're outfitting healthcare professionals to work — at work, from work, head to toe, on shift and off shift. So it's all of these other things that we're doing and creating for our healthcare community and so we feel like we have a lot of runway, even just within the category that we're in.
At some point, we do feel like the uniform industry overall is broken and if there's any company that's going to disrupt that like we disrupted this industry bringing comfort and design and technical fabrication and functionality to the uniform industry overall, it would be FIGS, but you know, that is not in the near future.
Why should a medical professional buy FIGS? The price point is higher than other more traditional scrubs. On Amazon you can find a scrub top and scrub pants for $20 each, while your scrubs start at $38 for a top and $40 for pants. For lower-wage medical professionals like nursing assistants or medical students, this price point may be out of reach. Also, some might say that since you're going to be working in them every day and all the possible stains that may get on your scrubs, it's not worth it to buy high-end scrubs.
TS: If you look at our customer base, our customers make less than the average healthcare professional; 12% of our customers are students. Two-thirds of our customers make less than $100,000 a year and one-third, make less than $50,000 a year, within that two-thirds. So as much as we are a premium product, we are only about 15%-ish higher than the average scrub set. It's really important to us to serve all healthcare professionals and so really having an affordable, accessible product is one of core tenants here at FIGS that's really, really important.
You mentioned in your prospectus that it's a highly competitive market. How do you differentiate yourselves?
TS: The way in which the industry worked, is you had all these companies that were essentially licenses of other companies that sold to the retailer, and then the retailer sold to the end customer. But 85% of healthcare professionals buy their own uniforms.
We've branded an unbranded industry. And so what these companies really struggled with is that they didn't have that direct relationship [with the consumer]. They don't even know the names of their customer. The retailer is selling to the customer. That fundamental industry was broken, that structure was broken, that needed to be fixed and so that's what we've done.
We de-commoditized the commodity products, we went direct to consumer and then we built this community around this profession.
In 2020, FIGS had operating income of $57.9 million after a net operating loss of $300,000 in 2019. The 2020 active customer tally was 1.3 million, up from 600,000 in 2019. What was it about 2020 that made for such growth and profitability?
TS: This was happening prior to 2020. Essentially, we were profitable as of some point in 2019. But this is a trajectory that was long before COVID. We've grown the company every year by 100% year-over-year, so in terms of that following through to the bottom line, that was the trajectory we were on. It wasn't a COVID dynamic, if you will.
What do you keep in mind when you're designing products? Is it all about fashionability?
HH: it has to be really comfortable because you're in your scrubs for 16 hours sometimes 32 hours, so that is literally the design lens -- technical comfort. And we do not do anything that's not technical and super comfortable at the same time.
They're commuting to work, so they need a fleece, even a jacket over that and when they go to work, we're the first company to make jackets for the inside. We specifically make jackets for between 62 and 65 degrees. It's about the entire layering system. It's about what the healthcare professional wears 365, on the night shift, to and from work and when they wake up in the morning. That's never really been thought about and it should be because that's what healthcare professionals need.
Correction: An earlier this version of the story incorrectly referred to customer acquisition cost as cap. It was also updated to clarify the timeline in which FIGS raised $318M in revenue.
From Your Site Articles
Related Articles Around the Web