apple music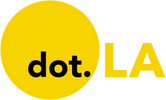 Get in the KNOW
on LA Startups & Tech
X
apple music
Courtesy of Trac
Music tech startup Trac, which helps independent artists distribute songs, merchandise and NFTs, has raised $2.5 million in pre-seed funding led by Nigerian investment firm Zrosk.
Launched in 2020 by founder Cardin Campbell, a former marketing tech executive at Peloton and Expedia, Trac pitches itself as a one-stop shop for musicians to monetize and manage their careers. The Santa Monica-based company allows artists to upload songs and get them distributed on major streaming services like Spotify and Apple Music. It also lets artists design and sell merchandise like shirts, hats and hoodies through websites that the platform builds for them.
While Trac offers its music distribution services for free, it offers premium features like quicker payouts of streaming revenues through subscriptions starting at $60 annually, according to its website. The company also collects a 3% transaction fee on earnings paid out to artists. Roughly 200,000 artists have used the platform to date, a Trac spokesperson said.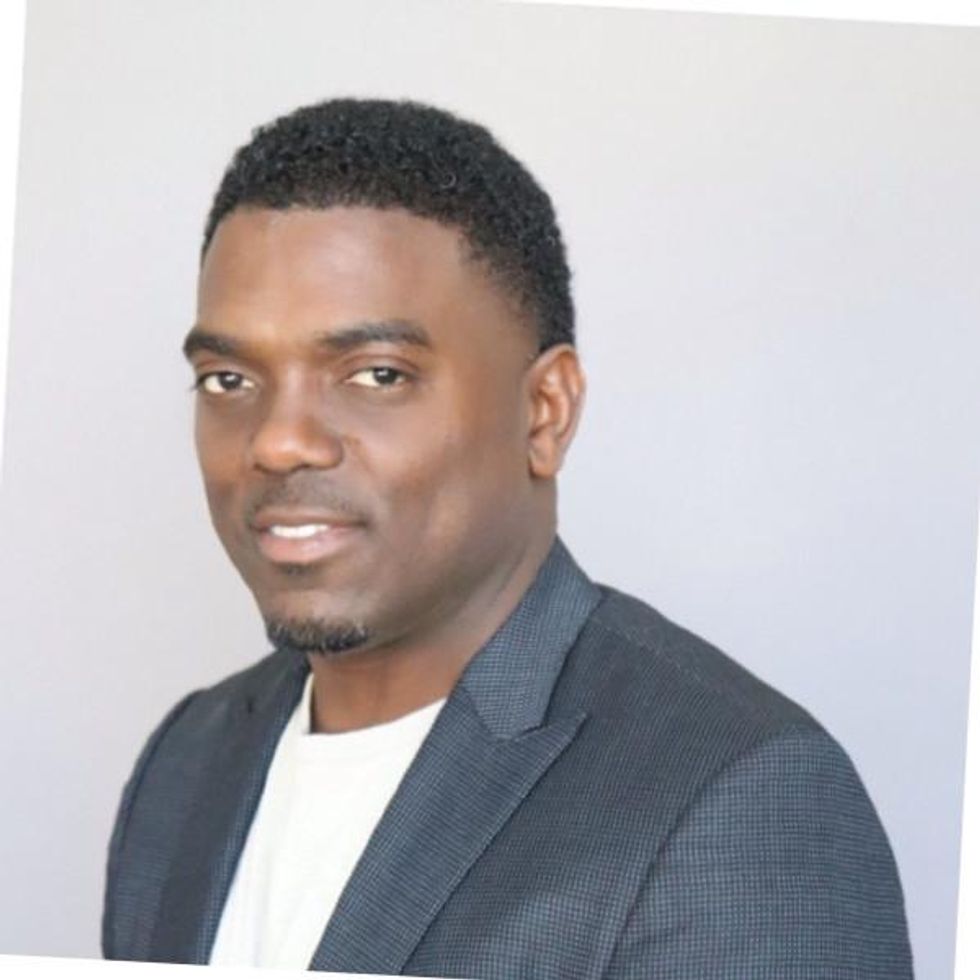 Trac founder and CEO Cardin Campbell.
Courtesy of Trac
Campbell told dot.LA that he envisions Trac becoming something like an Amazon Web Services for artists—a single platform for both emerging musicians and superstars to run their operations. Currently, most of Trac's customers are up-and-comers who don't have a record label behind them—and aren't in a rush for one either, according to Campbell.
"[Trac's artists] want to remain independent," Campbell said. "So our product is literally helping them with that and making sure that they can retain all the rights that they possibly can, and monetize their name and likeness and the music with their fans really easily."
Joining Lagos-based Zrosk in the pre-seed round were AppWorks, InfinityVC, Calm Company Fund and Dapper Labs, as well as angel investors like Roham Gharegozlou and Siqi Chen.
Trac—which currently has 45 employees but less than 10 full-timers—plans to use the funds to grow its engineering and operations teams. Like seemingly everyone else in the music industry these days, the startup plans to enter the world of crypto in the coming weeks and begin minting non-fungible tokens, or NFTs, for its artists, Campbell said. Trac also wants to create decentralized autonomous organizations (DAOs) for artists, who could then sell their own crypto tokens to raise capital and give fans a share of their future revenues.

"You're literally investing in that artist's future and helping to get them to that next level," Campbell said of Trac's DAO designs. "It's flipping the industry on its head."
For many musicians, the democratization of music production and distribution carried the promise of reaching multitudes of eager fans at the touch of an upload button.
Yet with over 40,000 new tracks being uploaded each day, creating a virtually infinite selection of music available on most streaming platforms, breaking through as an artist has in some ways become more difficult than ever, especially on the global stage.
It is certainly possible today for artists to create and self-distribute their music, gain a following and begin building a career. But there's a big difference between having access to the tools of music creation, distribution, and building a sustainable career and the potential to become a global superstar. And that's where modern record labels are best positioned to help.
farm5.staticflickr.com
On Wednesday morning's earnings call, Spotify chief executive Daniel Ek stressed his firm's focus: "Our primary strategy," he said, "is growth, rather than maximizing revenue." Three times he underscored that the long-term trend of "linear to on-demand" will continue to help Spotify grow, and that the tailwind may even "be accelerated" by the coronavirus.

Indeed, COVID-19 appears to have had little impact on Spotify's first-quarter results. Total users grew to 286 million (a 5% quarterly increase), 130 million of whom now pay for the ad-free version (also up 5%). Advertising revenues are down, but that inflow represents less than 15% of Spotify's total take, which was flat on the quarter.
Spotify has recently been growing outward, too, through bolting on new services and making several acquisitions to extend its audio footprint beyond music. Investors like what they see: the stock surged 11% from yesterday's close.
But Spotify's competition is growing, too, with both Morgan Stanley and Barclays researchers highlighting the risk in their Spotify earnings analyses. Looking at the playing field, at first blush Spotify seems comfortably ahead.
More than the numbers

But a deeper look reveals some long-term competitive vulnerabilities for Spotify. dot.LA spoke with Will Page, Spotify's former chief economist and the author of Pivot — a forthcoming book on navigating digital disruption — about the music streaming landscape. He likened each of the top U.S. players to "chess pieces" and gave his view of their respective strengths:

Spotify: "A first mover in streaming, therefore a first mover in gathering data -- something you can't replicate. It can also scale across the Android population, which in the U.S. is twice the size of iOS."
Apple Music: "Ties into a valuable ecosystem of TV, books and podcasts, each with its own unique app. It's also succeeded in doubling down on hip-hop – a genre with deep roots in L.A."
Amazon: "Can move in many directions, from music to devices to games to films, finding value by killing friction. Acquiring IMDb, for instance, gives them perfect information about films it doesn't even carry."
YouTube: "They have more reach than the rest combined. Everyone who pays for the other three services will also be using YouTube. Having your foot on another player's patch is a big advantage in a game of chess."
Spotify's prodigious diversification into podcasts — there are now over 1 million titles on the service, the company says — may give it a leg up. In 2019 the company acquired two L.A.-based production houses, Parcast and The Ringer, along with Brooklyn-based Gimlet Media.

Los Angeles is poised to continue playing a big role in the ongoing growth of podcasts. Neon Hum, an L.A.-based podcast production company, recently closed an undisclosed funding deal with Sony Music. In July 2019, Wondery, another production outfit based in West Hollywood, finalized its $10 million series B, supported by Beverly Hills group Watertower Ventures. Self-funded Crooked Media boasts a loyal audience in its L.A. backyard and beyond.
It's no wonder that Spotify's head of podcast communications Kevin Turner told dot.LA that "Los Angeles is one of the most important podcasting hubs in the world and is the center of gravity for Spotify's podcasting business." Turner mentioned that Spotify's L.A. office has over 300 employees, with plans to hire more in the coming months. It will also be building podcast studios and production facilities in the Arts District.

From L.A. to Stockholm, one key question for Spotify is whether podcasts will prove to be complements or substitutes for the Swedish firm's lower-margin music assets. On today's call, Ek said podcast fans are highly engaged and "listen to more music as well." A good sign, but with the medium's relatively low barriers to entry, competitors could catch up quickly.

We'll make it, I swear

Perhaps, however, the audio streaming market is big enough to share. "Competition needn't be a zero sum game," Page noted. "Just in the U.S., by some estimates there are currently around 110 million subscribers." Considering the 220 million or so residents with a smartphone and a credit card: "to quote Jon Bon Jovi, 'we're only halfway there'."
Ek himself has wondered aloud on several occasions, including today, why the video market should be valued 10-times higher than the audio one, despite having similar levels of consumer engagement. He points to the billion-odd people still listening to radio as a key growth opportunity.
"There's no one on a global scale that's focused on audio," he emphasized. "We are."
The key question looking forward, is will that advantage last?
---
Sam Blake covers media and entertainment for dot.LA. Find him on Twitter @hisamblake and email him at samblake@dot.LA

From Your Site Articles
Related Articles Around the Web