'More Songs, But Not More Streams': Former Spotify Executive on the Future of Music Technology
Sam Blake
Sam primarily covers entertainment and media for dot.LA. Previously he was Marjorie Deane Fellow at The Economist, where he wrote for the business and finance sections of the print edition. He has also worked at the XPRIZE Foundation, U.S. Government Accountability Office, KCRW, and MLB Advanced Media (now Disney Streaming Services). He holds an MBA from UCLA Anderson, an MPP from UCLA Luskin and a BA in History from University of Michigan. Email him at samblake@dot.LA and find him on Twitter @hisamblake
Dec 23 2020
dot.LA sat down with Will Page, former chief economist of Spotify, and Ed Buggé, partner at leading L.A. entertainment law firm Hertz Lichtenstein Young & Polk, to discuss the future of music tech. The two explore livestreaming post-pandemic, the growing glut of music fighting for attention and potential new streaming regulations.

---
Assume the pandemic is over and we're all waking up to whatever resembles business-as-normal in the world of music and tech. What jumps out to you?
Will Page (WP): Live Nation's stock price has already reached its pre-pandemic peak, suggesting the market's mood is that we're indeed well on our way back to normal. But all the advancements in livestreaming won't go away once live music returns. The question is, how do they coexist?
Ed Buggé (EB): The sense of what's "normal" in music and wider media is constantly being challenged and disrupted, with the pandemic accelerating much of that change. That's what's so exciting about where we are now: There won't be a return to old ways of doing things.
Returning sectors like live concerts will coexist alongside new developments like the increased volume of livestreaming, which proliferated as artists used them to connect with fans during lockdown. Which livestreaming companies thrive once things normalize will depend on the quality of their tech, including VR and AR components that offer fans an immersive experience worthy of their attention in a world where physical shows are once again an option, (and) how well they enable artists to reach audiences on a previously unprecedented scale.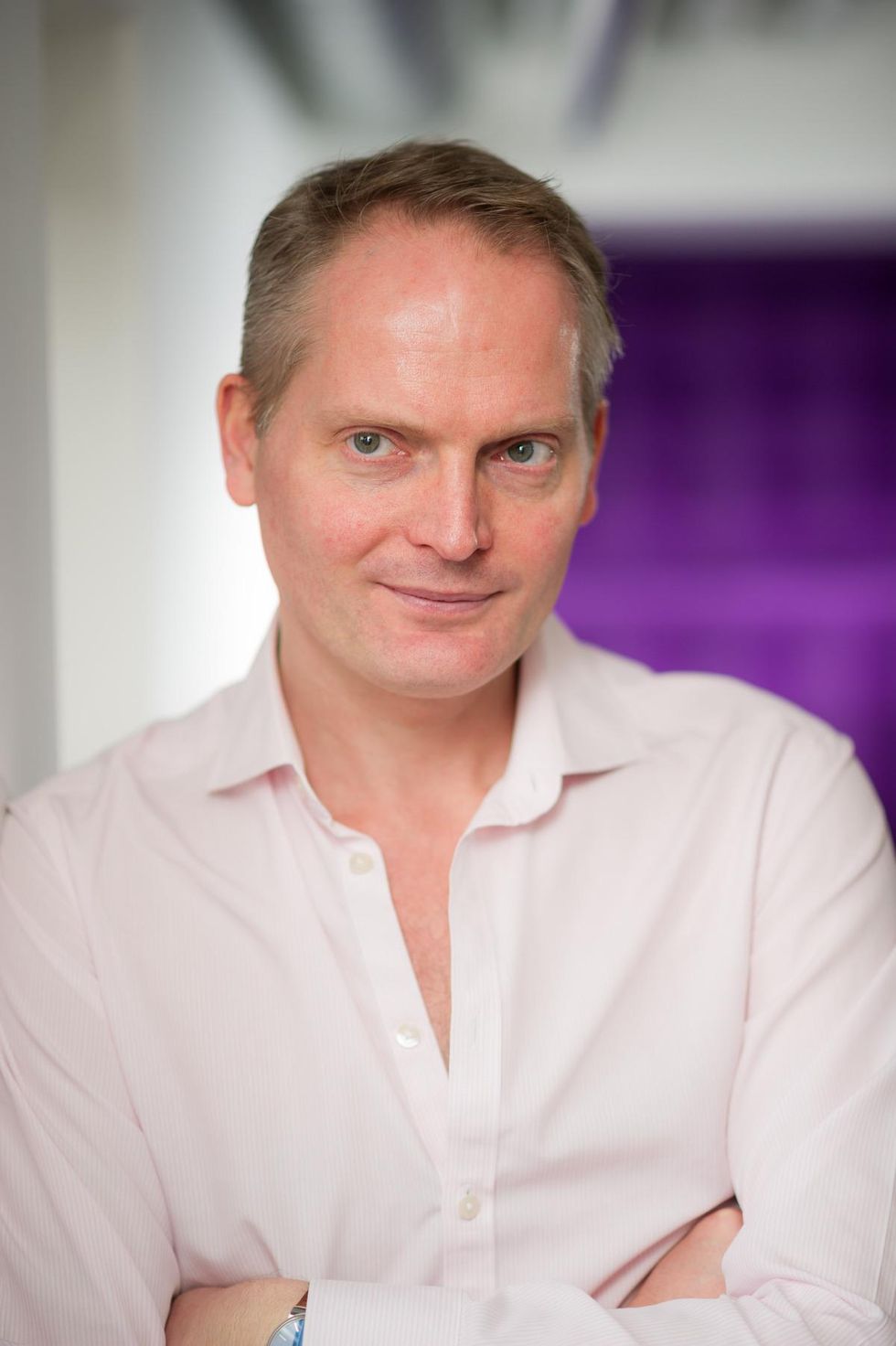 Will Page was Spotify's chief economist.
How does music's battle for attention look coming out of the pandemic?
EB: Competition for attention is only going to increase as post-lockdown life returns. Livestreaming and live concerts is just one example. There will be more songs, as independent distributors and service providers continue to grow. Social media, gaming and fitness industries will likely increase their power to dictate viral hits. And artificial intelligence will keep shaping music discovery and listening experiences – including "lean back" listening while other activities command our attention.
WP: Audio streams flattened in the second half of 2020 - that's a trend worth watching in 2021. We can expect more subscribers and more songs, but not more streams. The constraint of attention — only 24 hours in a day — will keep biting as kids game, teens TikTok and adults podcast.
Given that constraint, what's your take on whether 2020's flurry of investment into music copyright will continue?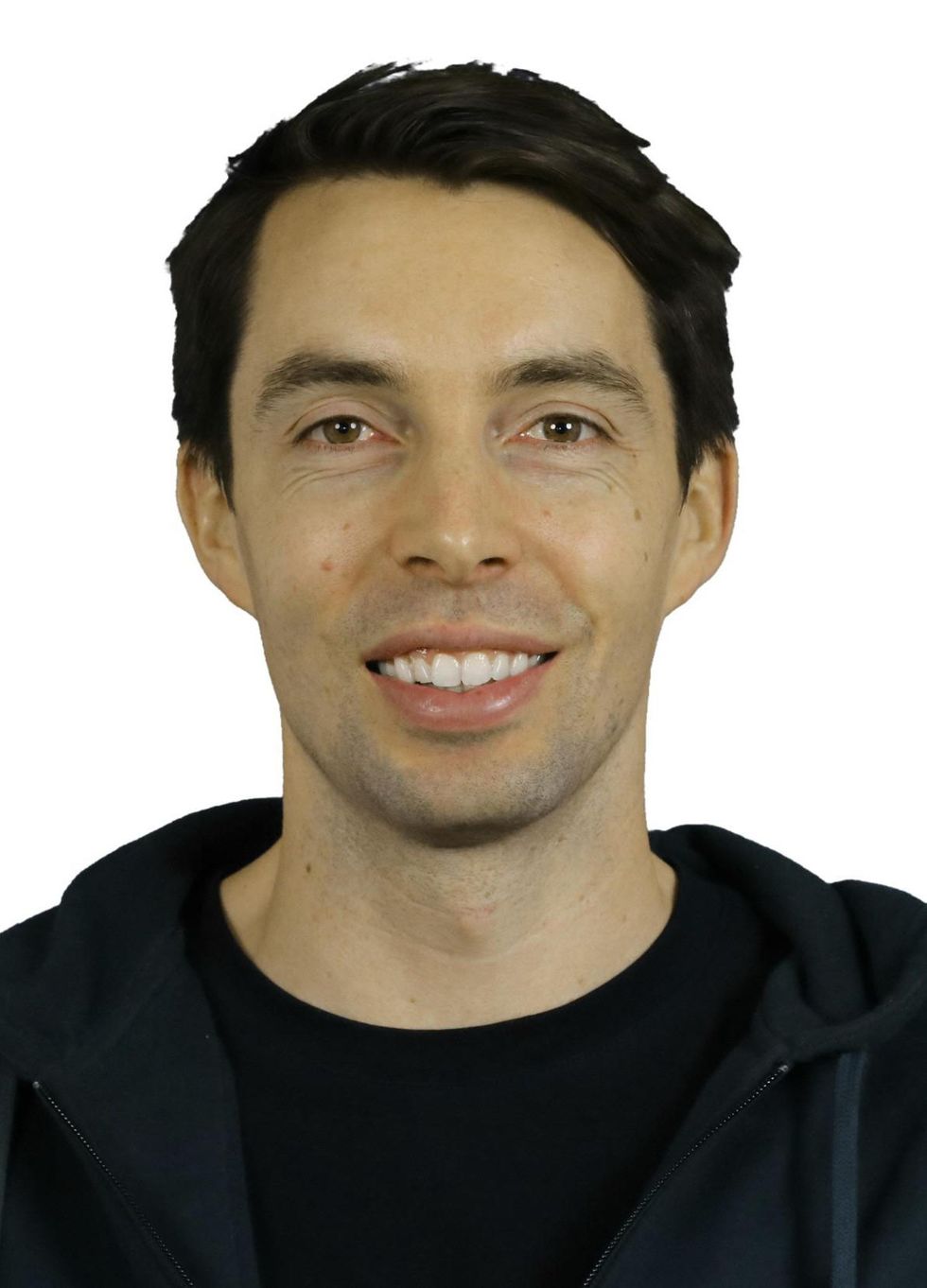 Ed Buggé is a partner at L.A. entertainment law firm Hertz Lichtenstein Young & Polk.
EB: Publishing catalogues are now firmly established as an asset class. The eye-catching prices being paid for them, with some acquisition multiples above 20-times annual earnings, is a long-term investment relying on the assumption that hit songs will continue to command attention for decades. Given the competition between potential purchasers right now, it's a great time to be an established songwriter with a catalogue to sell.

WP: I think there's too much trajectory logic at the moment. It's worrying that some people think that as the pie gets bigger, a given catalog's share of the pie will remain the same. There are too many variables (and not enough equations) for past performance to be a good indicator of the future. The next cohort of listeners could have a completely different demographic, geographic and cultural makeup from the last.
How can talented musicians get ahead of the curve when it comes to technological trends and position themselves for success?
EB: In such a crowded marketplace there needs to be something remarkable about what you are doing. The music, your story – the creative needs to stand out.
Once you've leapt that hurdle, the artist teams that will stay ahead are those who are prepared to embrace change. At the start of the year, breaking tracks through TikTok or gaming collaborations were innovative strategies; now they've quickly become established methods. That's the pace of change that we are seeing at the moment. So the question is - what's next and how can you be a part of it?

WP: Here's one example: I'm obsessed with the 'early access' model in gaming, where you monetize a new game whilst it's still in development. Minecraft is an early example, but to date, it rarely happens anywhere outside gaming. I think that may be about to change. Music can't afford to disappear into the studio for two years any more. It'll need to pivot and monetize whilst still in the studio.
The British government is currently examining whether the streaming economy needs reform. How might that ultimately ripple into the broader world of music-tech?
WP: This is a big one. Expect contagion as many more major music markets are called up in front of their respective governments in 2021 as politicians seek to establish (a) whether the streaming model is fair and (b) if it's not, whether intervention is merited. What's been made clear is there's a problem with the 'trickle down' economics of streaming. The UK government has a first-mover opportunity to explore ways of fixing this.
EB: With the pace of change in music and media, you inevitably have a legal and regulatory framework that has to play catchup. If the British government looks to enact legislation to alter the economics of streaming in favor of the artist, then it may act as a standard that regulators in other territories follow.
WP: Radio and television are heavily regulated, but streaming is not. The U.K. is taking steps to work out the 'if' and 'if so, how?' and the U.S. should be tracking developments here closely.
Beyond what we've covered, what else will you be watching for in 2021 music tech?
EB: Technology will continue to enable an increasingly direct relationship between artists and their fans. For example, providing access to exclusive content, physical and virtual merch drops and livestreaming concerts, as well as the ability for fans to communicate more directly, both with artists and with each other.
WP: Kevin Kelly (co-founder of "Wired") penned his 1,000 True Fans essay back in 2008, predating the launch of streaming. Now, it feels like we're subconsciously revisiting it. After all these years of success in music streaming with Amazon, Apple and Spotify, it's still largely impossible to directly pay for your favorite artists, nor can you communicate with them. You're seeing companies like Twitch make impressive moves into this space; MixCloud is also fostering direct relationships with curators. There's going to be more of that in 2021. Fans want to express their love to their artists directly, not via a platform.
Finally, what's in store for the Los Angeles music tech world in 2021?
EB: In L.A. we're seeing a wave of media and technology startups that will continue to disrupt and drive change in the industry. The high activity levels across fundraising and M&A also seems set to continue, as new players enter the market and incumbents focus on future-proofing their business models in such a fast-evolving landscape. There are few more exciting places to be right now.
WP: I'm not a native of Los Angeles, (as much as I want to move there), but what always strikes me about the city is the diversity of its people: Little Tokyo, K-Town, Tehrangeles, even one or two fellow Scots. Yet what I still don't see is media serving these expat populations. This is a universal problem and it leaves money on the table. I'd be hopeful that we'll see a new startup solve for curating to the diaspora in 2021.
This interview has been edited for brevity and clarity.

Sam Blake
Sam primarily covers entertainment and media for dot.LA. Previously he was Marjorie Deane Fellow at The Economist, where he wrote for the business and finance sections of the print edition. He has also worked at the XPRIZE Foundation, U.S. Government Accountability Office, KCRW, and MLB Advanced Media (now Disney Streaming Services). He holds an MBA from UCLA Anderson, an MPP from UCLA Luskin and a BA in History from University of Michigan. Email him at samblake@dot.LA and find him on Twitter @hisamblake
https://twitter.com/hisamblake
samblake@dot.la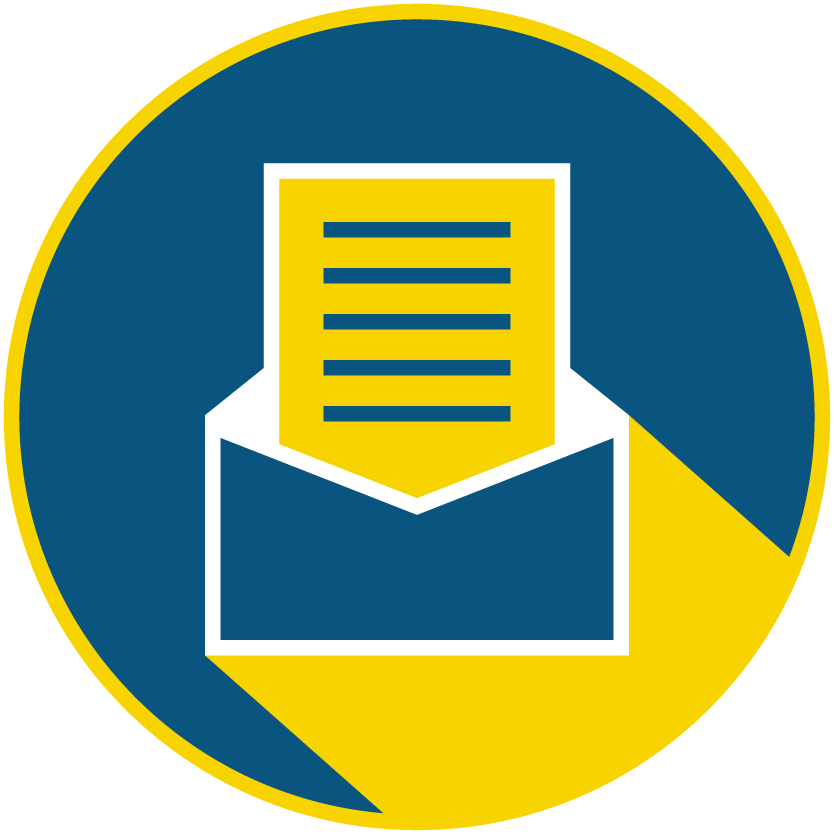 Subscribe to our newsletter to catch every headline.
On this week's episode of Just Go Grind, hear from Marlon Nichols, founding managing general partner at MaC Venture Capital, a seed-stage venture fund whose investments run from $1.5 million to about $2 million. Their focus is on emerging behavioral and cultural trends plus technology that enterprise will need to stay current.
How does the firm find what's new before anyone else? Marlon says it's their extensive network of people with their fingers on the pulse of pop culture — "from movie stars to movie makers to musicians and producers that are traveling the world and are seeing a ton of things, to relationships with some of the top global advertising agencies" — and once MaC VC hears a trend repeating, they investigate it to see if it's "real."
The decision making is collaborative at MaC VC, made up of co-founders from M Ventures and Cross Culture Ventures, Marlon's previous firm. Merging their companies made sense because they had been co-partnering on many investments, the partners had known each other personally for many years, and they wanted to create a larger investment fund and vehicle. They took six months to actively work together in order to gain confidence in their compatibility. Marlon says, "we wanted to source deals together, evaluate those deals together, learn each other's quirks and and habits, likes and dislikes, pet peeves — all those things." All this to build a firm that is a "multi-fund, multi-decade relationship."
On this episode, hear about how Marlon got into venture capital, what institutional limited partners are looking to invest in and what's next for MaC VC.
Marlon Nichols is a founding managing partner at MaC Venture Capital (formerly Cross Culture Ventures), which finds entrepreneurs who are building the future for the rest of America. He's a former Kauffman fellow and investment director at Intel Capital, where he launched Intel's $125M diversity fund. Marlon, with an extensive background in technology, private equity, media and entertainment, has a unique eye for global trends and shifts in consumer behavior. This has helped him capture high-potential investments, which include Gimlet Media, MongoDB, Thrive Market, Fair, LISNR, Mayvenn, Blavity, Pipe, Wonderschool and other companies that reflect overlooked markets. He serves on the board of directors for Ajua, Blavity, Finesse, Kauffman Fellows Program, LISNR, Ryff, Sote and Wonderschool. (from MaC website).

Laurel Moglen, dot.LA Sr. Podcast Producer and Editor, contributed to this article.
From Your Site Articles
Related Articles Around the Web
Justin Gordon
Justin Gordon is the founder of "Just Go Grind" and host of the "Just Go Grind Podcast," a daily show with more than 200 episodes featuring interviews with entrepreneurs and investors. He has an MBA from USC, is an aspiring runner with a 1:29 half marathon personal best, and wants to help one billion people in his lifetime.
Despite — or in many cases because of — the raging pandemic, 2020 was a great year for many tech startups. It turned out to be an ideal time to be in the video game business, developing a streaming ecommerce platform for Gen Z, or helping restaurants with their online ordering.
But which companies in Southern California had the best year? That is highly subjective of course. But in an attempt to highlight who's hot, we asked dozens of the region's top VCs to weigh in.
We wanted to know what companies they wish they would have invested in if they could go back and do it all over again.
Startups were ranked by how many votes each received. In the case of a tie, companies were listed in order of capital raised. The list illustrates how rapidly things move in startup land. One of the hottest startups had not even started when 2020 began. A number doubled or even 16x'd their valuation in the span of a few short months.
To divvy things up, we delineated between companies that have raised Series A funding or later and younger pre-seed or seed startups.
Not surprisingly, many of the hottest companies have been big beneficiaries of the stay-at-home economy.
PopShop Live, a red-hot QVC for Gen Z headquartered out of a WeWork on San Vicente Boulevard, got the most votes. Interestingly, the streaming ecommerce platform barely made it onto the Series A list because it raised its Series A only last month. Top Sand Hill Road firms Andreessen Horowitz and Lightspeed Venture Partners reportedly competed ferociously for who would lead the round but lost out to Benchmark, which was an early investor in eBay and Uber. The round valued PopShop Live at $100 million, way up from the $6 million valuation it raised at only five months prior.
Scopely, now one of the most valuable tech companies in Los Angeles, was also a top vote getter.
The Culver City mobile gaming unicorn raised $340 million in Series E funding in October at a $3.3 billion valuation, which nearly doubled the company's $1.7 billion post-money valuation from March. It is no coincidence that that was the same month stay-at-home orders began as Scopely has benefited from bored consumers staying on their couch and playing ScrabbleGo or Marvel Strike Force.
The company's success is especially welcome news to seed investors Greycroft, The Chernin Group and TenOneTen ventures, who got in at a $40 million post valuation in 2012. Upfront Ventures, BAM Ventures and M13 joined the 2018 Series C at a $710 post-money valuation.
Softbank-backed Ordermark, which flew more under the radar, also topped the list. The company's online ordering platform became a necessity for restaurants forced to close their dining rooms during the pandemic and raised $120 million in Series C funding in October.
On the seed side, two very different startups stood out. There was Pipe, which enables companies with recurring revenues to tap into their deferred cash flows with an instant cash advance, and Clash App, Inc., a TikTok alternative launched by a former employee of the social network in August.
We will have the list of Southern California's top seed startups out tomorrow.
Lead art by Candice Navi.
Ben Bergman
Ben Bergman is the newsroom's senior finance reporter. Previously he was a senior business reporter and host at KPCC, a senior producer at Gimlet Media, a producer at NPR's Morning Edition, and produced two investigative documentaries for KCET. He has been a frequent on-air contributor to business coverage on NPR and Marketplace and has written for The New York Times and Columbia Journalism Review. Ben was a 2017-2018 Knight-Bagehot Fellow in Economic and Business Journalism at Columbia Business School. In his free time, he enjoys skiing, playing poker, and cheering on The Seattle Seahawks.
https://twitter.com/thebenbergman
ben@dot.la