farm5.staticflickr.com
Spotify Unveils Snapchat-like Feature, Podcasts with Obama and Springsteen, More
Sam Blake
Sam primarily covers entertainment and media for dot.LA. Previously he was Marjorie Deane Fellow at The Economist, where he wrote for the business and finance sections of the print edition. He has also worked at the XPRIZE Foundation, U.S. Government Accountability Office, KCRW, and MLB Advanced Media (now Disney Streaming Services). He holds an MBA from UCLA Anderson, an MPP from UCLA Luskin and a BA in History from University of Michigan. Email him at samblake@dot.LA and find him on Twitter @hisamblake
01:19 PM | February 22, 2021
Spotify is now matching your music taste to podcasts. The new predictive algorithm is one of a host of new products the Swedish company announced Monday.

It also unveiled a new premium service called HiFi with improved sound and a Snapchat-like feature for artists to share video clips.
---
The moves are part of Spotify's ongoing effort to expand beyond music and become the primary platform for all audio creators and consumers.
The company has been on an acquisition spree over the past several years, which has included podcast content studios The Ringer, Parcast and Gimlet and podcast creation services like Anchor and Megaphone.
And it's about to release more original podcasts as it expands partnerships, including "Batman Unburied," created with Warner Bros. and DC; a new project from Ava Duvernay and a program featuring Barack Obama and Bruce Springsteen.
"The creative economy is exploding," said chief executive officer Daniel Ek. "So far, that explosion has been largely taking shape across video, with companies of all sizes focused there, and new ones entering the market all the time…(But) rather than focusing where everyone else is, we decided to go all-in on audio."
Monday raised the stakes on that bet. Here's a rundown of some of the more notable announcements:
New Products
Stream On: The power of HiFi - Billie Eilish & Finneas
New Subscription Tier: Spotify HiFi will provide subscribers a more refined, "high-end" audio experience. The new tier will roll out in select markets later this year, and will ostensibly compete with other premium streaming services like Tidal and Amazon Music HD.

Spotify Clips: Building on the company's incremental incorporation of video onto its platform, Spotify announced the launch of "Clips," a new feature for artists to share short videos. Described by Chief Content Officer Dawn Ostroff as a way to "give many of our most popular artists a new way to connect with their fans," Spotify Clips looks similar to the Stories feature that Snap pioneered and which subsequently became a staple of Instagram.
New Artist Marketing Tools: Over 1 million artists use Spotify's suite of artist marketing and data analytics tools each month, said Head of Marketplace Charlie Hellman. "Spotify for Artists" will be made available in 25 additional languages. Among those tools is Canvas, which allows artists to upload visual material to complement their music. Described by music star Halsey as the modern form of album art, Canvas will now be available to all artists following a limited run. Marquee, another artist tool that allows musicians and their teams to sponsor music recommendations, will also be expanding later this year.
More Personalized Playlists: Spotify's chief R&D officer Gustav Söderström underscored the abundance of content on the platform by noting that if someone wanted to listen to the over-50,000 hours of music and podcasts uploaded to Spotify every single day, it would take them over five years. To help users navigate this ocean and discover new music, the company has invested into algorithms that use a combination of machine learning and human curation to build playlists. More of these are coming, with Söderström highlighting that soon the platform's "Daily Mix" franchise, which offers playlists tied to topics like specific genres and decades, will be updated daily.
Podcasting Plans
Renegades: Born in the USA | A Spotify Original Podcast | From Higher Ground
WordPress Partnership: Podcast creators using Spotify's Anchor platform will now be able to "quickly and easily turn written content directly into podcasts," said Sara Lerner, Spotify's head of strategy for podcast formats. "We think this is going to empower a whole new group of creators, people who have historically been more focused on the written word."

Interactive Podcasts: Podcasters will be able to incorporate polls and Q&As in real time to interact with their listeners.
New Podcast Content: Spotify announced a variety of new podcast series, including "Renegades: Born in the USA" hosted by Barack Obama and Bruce Springsteen, "Batman Unburied" in partnership with Warner Bros. and DC, and a new project from Ava Duvernay.
Podcast Discovery: Spotify will soon be unleashing its recommendation algorithms to power podcast discovery. This will include using predictive algorithms to recommend podcasts based on users' musical tastes and allowing users to search for podcasts by theme and topic, based on a machine-learning analysis of episode content.
Growing Podcast Monetization: Spotify's big bet on podcasts comes with an expectation that the still small podcasting market will grow. Ostroff pointed out that although the terrestrial and satellite radio market is about $30 billion, it remains plagued by limited data for advertisers to target listeners with precision. That murky data has carried over into podcasts but, she said, Spotify has been able to change the game here by switching the mode of podcast access from downloads to streaming. To build on that and help marketers reach podcast listeners with targeted ads, Spotify will be launching Spotify Audience Network, a new marketplace for advertisers to buy ads on podcasts. The company also announced that Ad Studio, another channel for marketers, will begin being beta-tested for podcasts. Finally, the company is going to begin testing letting podcasters charge for paid subscriptions.
Expansion Plans
Eighty-five new markets, 36 new languages: Already available in 93 markets, where it reaches 345 million users and hosts content from over 8 million creators, Spotify will be expanding over the next few days into new markets across Asia, Africa, the Caribbean, Europe and Latin America. This, Ek said, will make Spotify accessible to over 1 billion new potential customers. The company will also nearly double the number of languages in which it's available, to over 60.
From Your Site Articles
Related Articles Around the Web
Sam Blake
Sam primarily covers entertainment and media for dot.LA. Previously he was Marjorie Deane Fellow at The Economist, where he wrote for the business and finance sections of the print edition. He has also worked at the XPRIZE Foundation, U.S. Government Accountability Office, KCRW, and MLB Advanced Media (now Disney Streaming Services). He holds an MBA from UCLA Anderson, an MPP from UCLA Luskin and a BA in History from University of Michigan. Email him at samblake@dot.LA and find him on Twitter @hisamblake
https://twitter.com/hisamblake
samblake@dot.la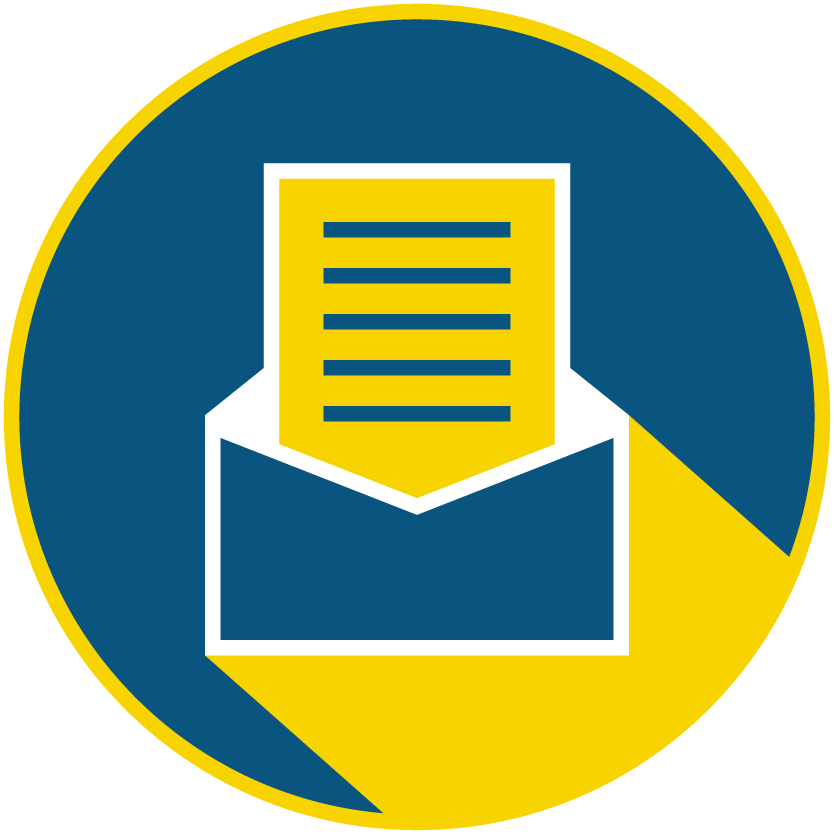 Subscribe to our newsletter to catch every headline.
06:05 AM | January 25, 2022
Image courtesy of Shutterstock
The age of the creator is upon us.
After years of gaining momentum, the creator economy has gone mainstream. Payment processing platform Stripe estimates the number of individuals who now see themselves as full-time "creators"—those who use online tools to sell digital content—grew 48% in 2021, while earnings across the industry are expected to soon eclipse $10 billion.
Major brands have taken notice, as influencers can garner loyal social media followings that outpace those of many Hollywood celebrities. Meanwhile, some top-tier influencers now make more than S&P 500 CEOs. As more Gen Z creators enter the workforce—looking for opportunities beyond traditional models—the industry is poised to grow at a breakneck pace. We talked with Famous Birthdays founder Evan Britton, whose platform tracks and measures the industry, as well as several emerging influencers about what to watch for over the coming year.
1. Gaming Influencers Grow
There is more gaming content now than ever. According to TwitchTracker, which catalogs streamers, 2021 was the most popular year ever for Twitch, which averaged more than 3.1 million daily viewers at its peak in May 2021. January 2022's numbers (2.9 million) are not far behind.
"Twitch streamers have highly engaged fans," said Britton. He pointed to Twitter as an example of a platform where many brands and personalities find it "hard to get engagement," yet where many streamers routinely manage to draw "thousands of likes and comments."
"Their fans are so engaged with them because they're watching them for hours on end," he added. "They just want more content."

Even though demand for gaming content is up, expect gaming creators to become more strategic about repurposing content in 2022.
"As a streamer, one of the biggest things right now is finding ways to continue to grow while being efficient," said gamer and Twitch streamer Nick Bartels. In the past, influencers in the gaming world would commit many hours to livestreaming their adventures—but when the game was over, traditionally, so was the stream, and few did anything with the resulting content.
Expect to see creators looking for ways to funnel growth into platforms even when they aren't streaming. Bartels said he's looking to work with an editor who can repurpose much of the live content he creates.
"One of the bigger concerns is burnout over air time," said Bartels. "It's part of the grind initially, but the last thing you're going to want to do after you stream is edit. You want to have some life balance."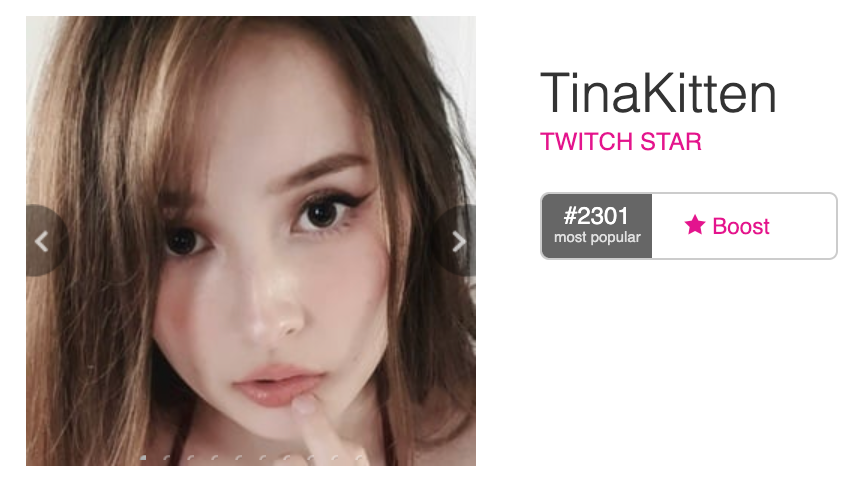 TinaKitten/ Famous Birthdays
Famous Birthdays' Gaming Influencers to Watch
2. The Blockchain Provides a New Source of Income and Experimentation
In years past, influencers relied largely on advertising dollars to monetize their massive audiences and provide them with an income. More recently, however, the blockchain—including cryptocurrency and NFTs— have stepped in, providing a new way to create community while growing revenue.
"The growth of cryptocurrency followed by the explosion of NFTs was a big trend in 2021 that will continue into 2022," said Britton. "Last year, creators sold digital art and communities sold limited edition collectables offering unique access and clout. This year, offerings will become even more creative."
Britton said one driver of this trend is entertainment and engagement. NFTs, or non-fungible tokens, provide a way for influencers to reward their most engaged users, as well as a way for audiences to literally invest in the creators they love. "I think it's a fun way for people to get involved and be part of a community," he noted. As creators build engaged communities of their own, NFTs could provide additional methods for them to monetize.
But there has been a dark side to influencers' interest in crypto. Earlier this month, Kim Kardashian and Floyd Mayweather were among a number of influencers accused of taking part in an online pump-and-dump crypto scam. TikTok has since banned promotional content related to financial services, including cryptocurrency, by adding them to its list of "globally prohibited industries."
While it remains to be seen just how effective NFTs will be as an investment tool, expect interest in the space to continue to grow.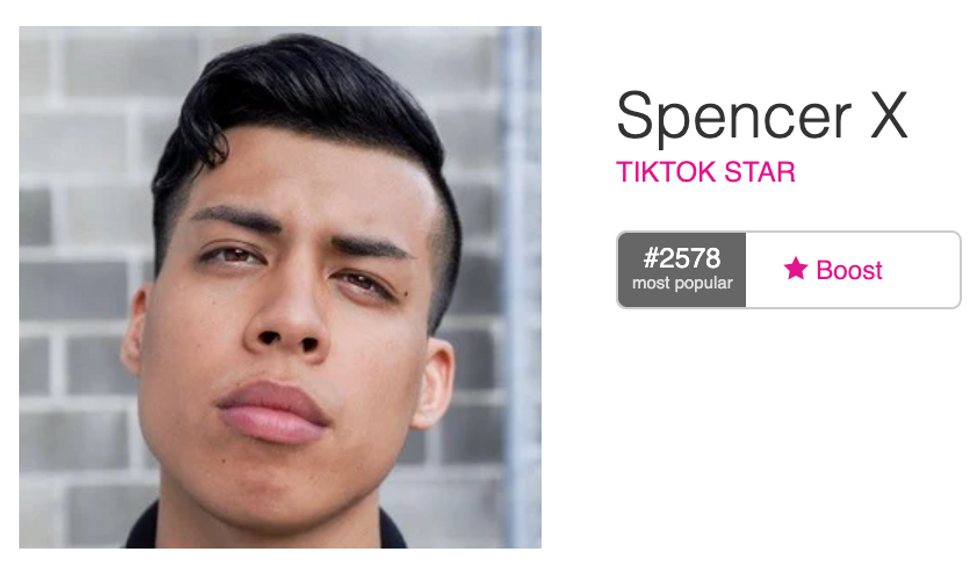 Spencers/ Famous Birthdays
Famous Birthdays' Influencers with NFT Projects to Watch
3. More Fun with Food
Food has emerged as a growing subset of the influencer economy, and several new platforms launched in 2021 looking to seize on that growing interest. Restaurants large and small have taken notice.
"One huge tailwind on TikTok has been creators offering up their unique recipes and fun takes on food," said Britton, who expects this trend to build throughout 2022. "TikTok is about fun, short videos. Everybody loves food and a lot of people like making food. It just has a lot of natural product-market fit with TikTok."
Videos showing food can be instrumental in convincing consumers to try new restaurants or menu items. In a survey by restaurant marketing firm MGH, 36% of TikTok users said they have visited or ordered food from a restaurant after seeing a TikTok video featuring that establishment.
Influencer Cassie Sharp found success in 2021 by creating bite-sized content around food challenges, like her popular "five random ingredients" challenge.
"I'm trying to find new challenges that garner similar engagement, and take short-form videos and turn them into long-form content so that I can take some of those views on my shorts and apply them on my long-form videos," she said, highlighting a trend common among creators in all verticals: repurposing content.
"The greatest thing about short-form content is you can throw it out there and see what catches," Sharp added. "If I get an audience for a specific short-form video, when I start making long-form videos people are already comfortable with it."
Her biggest takeaway so far: Clear bowls are essential for creating engaging food videos. "It's just more interesting to watch the butter and brown sugar melt together," she said.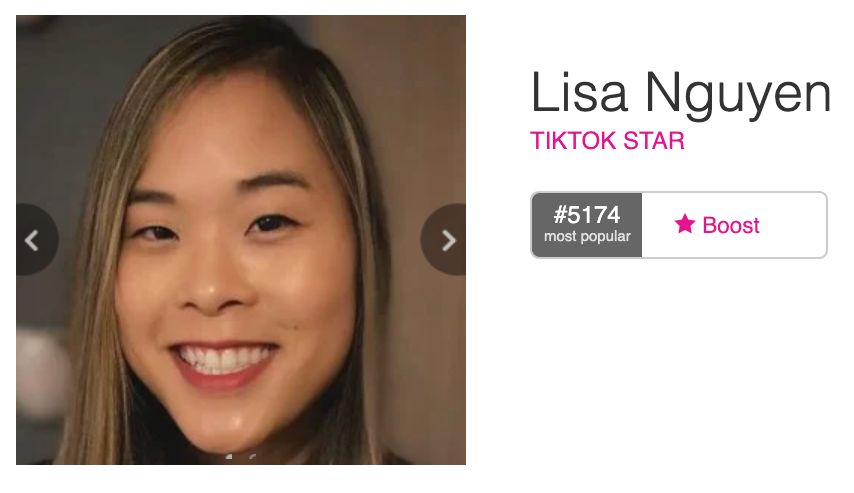 Lisa Nguyen/ Famous Birthdays
Famous Birthdays' Food-Focused Influencers to Watch
4. Social Shopping Upends Ecommerce
The pandemic helped cement ecommerce's rapidly growing advantage over brick-and-mortar shopping. As more influencers take to livestreaming platforms, expect the nature of online shopping to change.
"Facebook, Instagram and TikTok each facilitate live-shopping and YouTube launched livestreams to promote shopping ahead of the 2021 holiday season," noted Britton, who added that he expects live-shopping to become increasingly popular in 2022. "It took a while to get here, but it's growing."
Gen Z is certainly keen to buy in real time. Survey results from the 2022 Instagram Trend Report show 27% of users aged 13 to 24 shop directly on social media.
Instagram's native affiliate tool is just one example of this trend in action. The platform began testing the tool in 2021, incentivizing creators to include shoppable content not just in their feeds but also in their Instagram Stories and livestreams.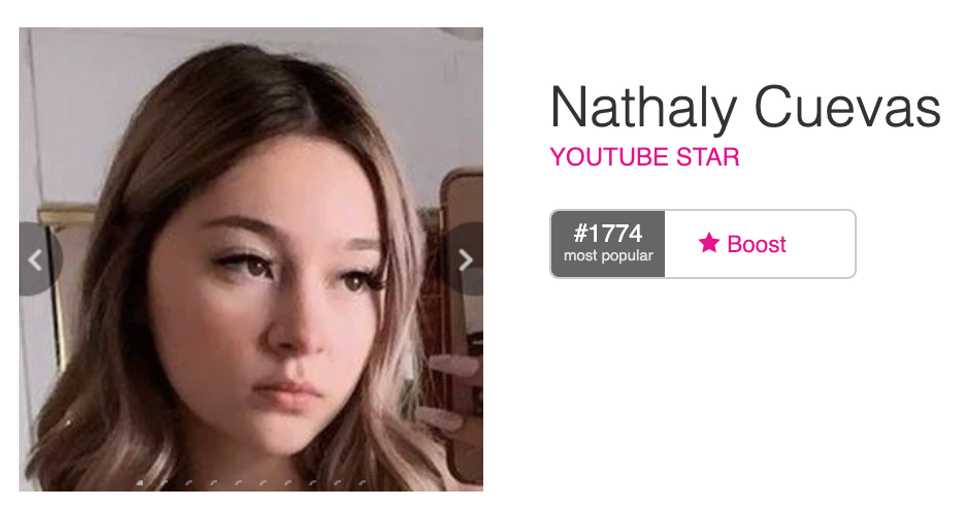 Nathaly Cuevas/ Famous Birthdays
Famous Birthdays' Ecommerce Influencers to Watch
Correction: An earlier version of this story misspelled Nick Bartels' last name.
From Your Site Articles
Related Articles Around the Web
Jolene Latimer
Jolene Latimer has her Master of Arts in specialized journalism and writes about sports, entertainment and personal finance.
05:05 AM | December 09, 2021
It started as a real estate company for startups. Today, Plug and Play operates what it calls an "innovation platform" that offers young companies office space, an accelerator program and — in some cases — invests in them.
On this episode of LA Venture, Plug and Play's CEO and founder Saeed Amidi talks about how he evolved the company into an accelerator and investment firm, and how he uses his platform to introduce many of the world's largest corporations to startups that are re-envisioning their industries.
Amidi initially started Plug and Play as a space for startups to build the companies, providing them with office space, in-house servers and infrastructure that could help them expand. After talking to his startup clients, Amidi realized what they really needed was money. Amidi saw an opportunity to serve as an intermediary to help his real estate clients grow.

"When we find a great entrepreneur, team and technology, we generally show them to 10 VCs and 10 corporate partners, and we capture their thoughts" on where the startup could improve — and whether they might want to invest, said Amidi.
Plug and Play now has about 540 corporate partners, including Walmart, McDonald's and Pepsi.
"They are some of the incredibly successful companies around the world that would like to use the [Plug and Play] platform to help them understand the future of commerce," he adds.
Today, Plug and Play's accelerator programs — there are 17 of them — host over a thousand startups in the United States alone, including one that recently launched in Downtown L.A. Internationally, that number is about double.
"We are really planning and hoping that with our location in L.A., we would have major content producers, major advertisers, join the platform," he said.
Plug and Play invests in about 250 startups a year, many of them in the automotive industry.
"The whole world is going through digital transformation so fast, that all of these large companies may be Mercedes or Ford or Chrysler, they are all hunting startups that can help them electrify faster, you know, beat Tesla in their autonomous race," said Amidi.
Amidi said people always ask him whether he considers retiring.
"I tell them if I find something else to do that I will have more fun. I will do it. But, in general, what drives me is how many entrepreneurs or startups use the platform to build their dreams," said Amidi.
Listen to LA Venture on Apple Podcasts, Stitcher, Spotify or wherever you get your podcasts.
dot.LA Engagement Intern Joshua Letona contributed to this post.

From Your Site Articles
Related Articles Around the Web
Minnie Ingersoll
Minnie Ingersoll is a partner at TenOneTen and host of the LA Venture podcast. Prior to TenOneTen, Minnie was the COO and co-founder of $100M+ Shift.com, an online marketplace for used cars. Minnie started her career as an early product manager at Google. Minnie studied Computer Science at Stanford and has an MBA from HBS. She recently moved back to L.A. after 20+ years in the Bay Area and is excited to be a part of the growing tech ecosystem of Southern California. In her space time, Minnie surfs baby waves and raises baby people.