Spotify Unveils Snapchat-like Feature, Podcasts with Obama and Springsteen, More
Sam Blake
Sam primarily covers entertainment and media for dot.LA. Previously he was Marjorie Deane Fellow at The Economist, where he wrote for the business and finance sections of the print edition. He has also worked at the XPRIZE Foundation, U.S. Government Accountability Office, KCRW, and MLB Advanced Media (now Disney Streaming Services). He holds an MBA from UCLA Anderson, an MPP from UCLA Luskin and a BA in History from University of Michigan. Email him at samblake@dot.LA and find him on Twitter @hisamblake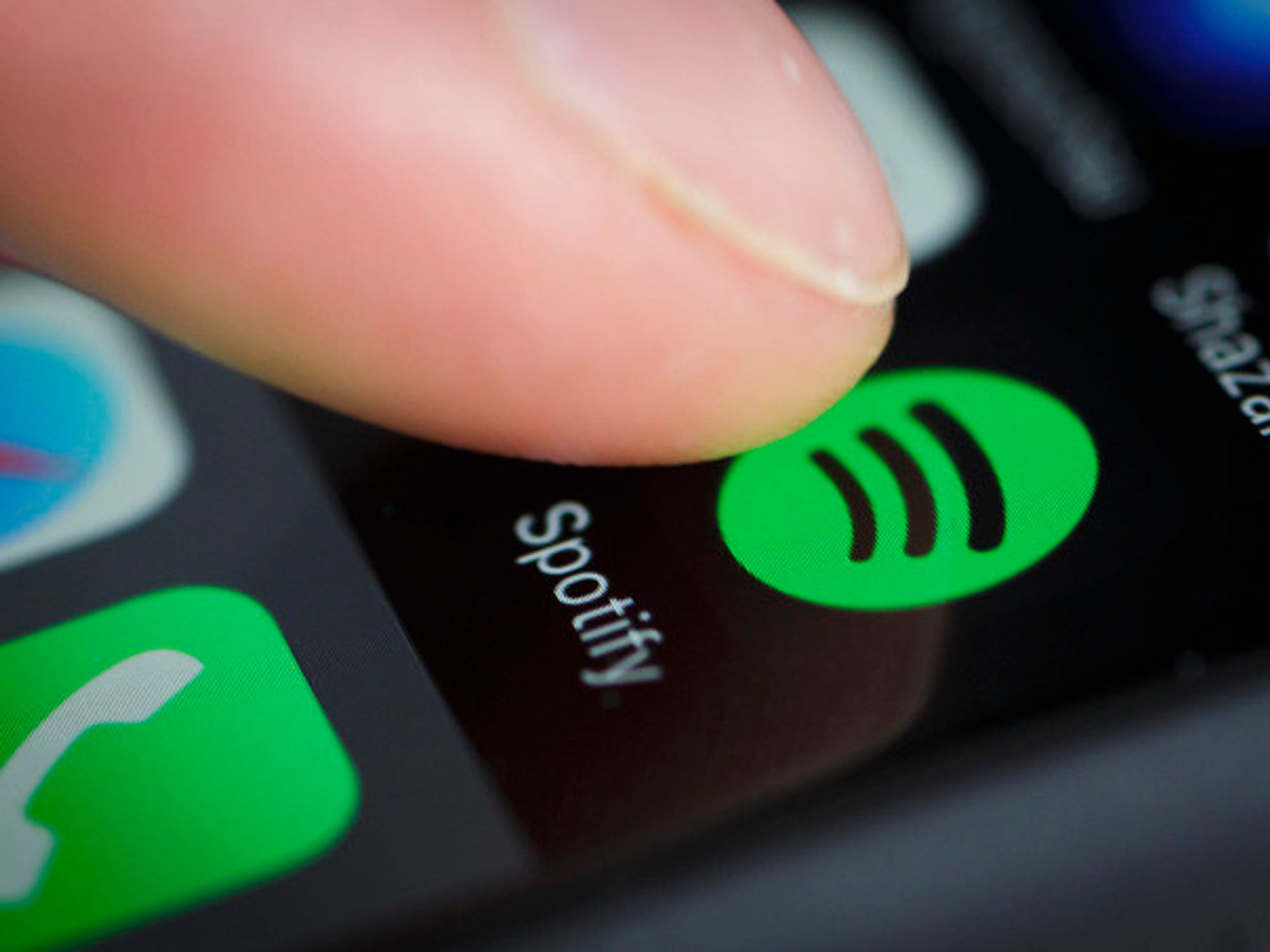 farm5.staticflickr.com
Spotify is now matching your music taste to podcasts. The new predictive algorithm is one of a host of new products the Swedish company announced Monday.

It also unveiled a new premium service called HiFi with improved sound and a Snapchat-like feature for artists to share video clips.
---
The moves are part of Spotify's ongoing effort to expand beyond music and become the primary platform for all audio creators and consumers.
The company has been on an acquisition spree over the past several years, which has included podcast content studios The Ringer, Parcast and Gimlet and podcast creation services like Anchor and Megaphone.
And it's about to release more original podcasts as it expands partnerships, including "Batman Unburied," created with Warner Bros. and DC; a new project from Ava Duvernay and a program featuring Barack Obama and Bruce Springsteen.
"The creative economy is exploding," said chief executive officer Daniel Ek. "So far, that explosion has been largely taking shape across video, with companies of all sizes focused there, and new ones entering the market all the time…(But) rather than focusing where everyone else is, we decided to go all-in on audio."
Monday raised the stakes on that bet. Here's a rundown of some of the more notable announcements:
New Products
Stream On: The power of HiFi - Billie Eilish & Finneas
New Subscription Tier: Spotify HiFi will provide subscribers a more refined, "high-end" audio experience. The new tier will roll out in select markets later this year, and will ostensibly compete with other premium streaming services like Tidal and Amazon Music HD.

Spotify Clips: Building on the company's incremental incorporation of video onto its platform, Spotify announced the launch of "Clips," a new feature for artists to share short videos. Described by Chief Content Officer Dawn Ostroff as a way to "give many of our most popular artists a new way to connect with their fans," Spotify Clips looks similar to the Stories feature that Snap pioneered and which subsequently became a staple of Instagram.
New Artist Marketing Tools: Over 1 million artists use Spotify's suite of artist marketing and data analytics tools each month, said Head of Marketplace Charlie Hellman. "Spotify for Artists" will be made available in 25 additional languages. Among those tools is Canvas, which allows artists to upload visual material to complement their music. Described by music star Halsey as the modern form of album art, Canvas will now be available to all artists following a limited run. Marquee, another artist tool that allows musicians and their teams to sponsor music recommendations, will also be expanding later this year.
More Personalized Playlists: Spotify's chief R&D officer Gustav Söderström underscored the abundance of content on the platform by noting that if someone wanted to listen to the over-50,000 hours of music and podcasts uploaded to Spotify every single day, it would take them over five years. To help users navigate this ocean and discover new music, the company has invested into algorithms that use a combination of machine learning and human curation to build playlists. More of these are coming, with Söderström highlighting that soon the platform's "Daily Mix" franchise, which offers playlists tied to topics like specific genres and decades, will be updated daily.
Podcasting Plans
Renegades: Born in the USA | A Spotify Original Podcast | From Higher Ground
WordPress Partnership: Podcast creators using Spotify's Anchor platform will now be able to "quickly and easily turn written content directly into podcasts," said Sara Lerner, Spotify's head of strategy for podcast formats. "We think this is going to empower a whole new group of creators, people who have historically been more focused on the written word."

Interactive Podcasts: Podcasters will be able to incorporate polls and Q&As in real time to interact with their listeners.
New Podcast Content: Spotify announced a variety of new podcast series, including "Renegades: Born in the USA" hosted by Barack Obama and Bruce Springsteen, "Batman Unburied" in partnership with Warner Bros. and DC, and a new project from Ava Duvernay.
Podcast Discovery: Spotify will soon be unleashing its recommendation algorithms to power podcast discovery. This will include using predictive algorithms to recommend podcasts based on users' musical tastes and allowing users to search for podcasts by theme and topic, based on a machine-learning analysis of episode content.
Growing Podcast Monetization: Spotify's big bet on podcasts comes with an expectation that the still small podcasting market will grow. Ostroff pointed out that although the terrestrial and satellite radio market is about $30 billion, it remains plagued by limited data for advertisers to target listeners with precision. That murky data has carried over into podcasts but, she said, Spotify has been able to change the game here by switching the mode of podcast access from downloads to streaming. To build on that and help marketers reach podcast listeners with targeted ads, Spotify will be launching Spotify Audience Network, a new marketplace for advertisers to buy ads on podcasts. The company also announced that Ad Studio, another channel for marketers, will begin being beta-tested for podcasts. Finally, the company is going to begin testing letting podcasters charge for paid subscriptions.
Expansion Plans
Eighty-five new markets, 36 new languages: Already available in 93 markets, where it reaches 345 million users and hosts content from over 8 million creators, Spotify will be expanding over the next few days into new markets across Asia, Africa, the Caribbean, Europe and Latin America. This, Ek said, will make Spotify accessible to over 1 billion new potential customers. The company will also nearly double the number of languages in which it's available, to over 60.
Sam Blake
Sam primarily covers entertainment and media for dot.LA. Previously he was Marjorie Deane Fellow at The Economist, where he wrote for the business and finance sections of the print edition. He has also worked at the XPRIZE Foundation, U.S. Government Accountability Office, KCRW, and MLB Advanced Media (now Disney Streaming Services). He holds an MBA from UCLA Anderson, an MPP from UCLA Luskin and a BA in History from University of Michigan. Email him at samblake@dot.LA and find him on Twitter @hisamblake
https://twitter.com/hisamblake
samblake@dot.la