wondery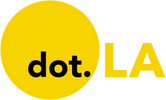 Get in the KNOW
on LA Startups & Tech
X
wondery
On this episode of the L.A. Venture podcast, sit down with Daniel Leff, the founder and managing partner of Luminari Capital, as well as the co-founder and managing partner of his latest fund, Waverley Capital.
Leff has spent 22 years investing in media space. Both Waverley Capital and Luminari Capital are focused on investing in digital media disruptors and innovators.
In this conversation, Leff shared some insights on his work with Waverley co-founder Edgar Bronfman Jr., the CEO of Warner Music Group and former CEO of Universal Studios.
Leff says he and Bronfman see their fund's mission as "trying to find invest in and help build what we call category defining media companies."
Leff has devoted his career to this mission; he was the second institutional investor in Roku. Today, his portfolio includes Headspace, Wondery, FuboTV, Matterport and The Athletic.
He says media is a unique industry, especially in L.A.
"In the media industry, it's a different path to be disruptive," he says. "Business is done differently. It's almost never that a very young person can come into the market and rail against the establishment and expect to be successful."
He argues it's important for both startups and enterprise companies to not "chase the past" and to recognize that you cannot "put Disney out of business. You can't put Comcast out of business. You can't put Viacom out of business… but you can disrupt them."

In the rest of this episode, Daniel shared about how he got established in media, his connection with Roku founder Anthony Wood and his plans for moving forward.
Daniel Leff is the the founder and managing partner of Luminari Capital, and the co-founder and managing partner of Waverley Capital.
"People say content wants to be free. No it doesn't. Great content requires a lot of investment."—Daniel Leff
dot.LA Engagement Intern Colleen Tufts contributed to this post.
Want to hear more of L.A. Venture? Listen on Apple Podcasts, Stitcher, Spotify or wherever you get your podcasts.
Los Angeles-based Goodpods launched at the start of the pandemic in the hopes of answering the question "What podcast should I listen to?"
As the podcast market has become more saturated, more and more companies are trying to make discovery easier. Google's Podcast app relies on AI-powered suggestions to lure listeners. Other podcasting platforms like Breaker take an approach more like that of social media.
"So many podcasts are being created every single day. And so the vast universe of podcasts that you can listen to is just getting bigger and bigger," said JJ Ramberg, co-founder of Goodpods. "Discovery is getting harder and harder."

Ramberg, the former host of MSNBC's weekend business program "Your Business" and "Been There Built That" podcast, came up with the idea for Goodpods after she found herself stalling her daily jog so she could search for a good podcast. She realized there was likely a more efficient way to ask her friends for podcast recommendations.
So she co-founded Goodpods with her brother, Ken Ramberg, as a way to stay connected with friends about what they were listening to in the podcast world. Both Rambergs are investors in dot.LA.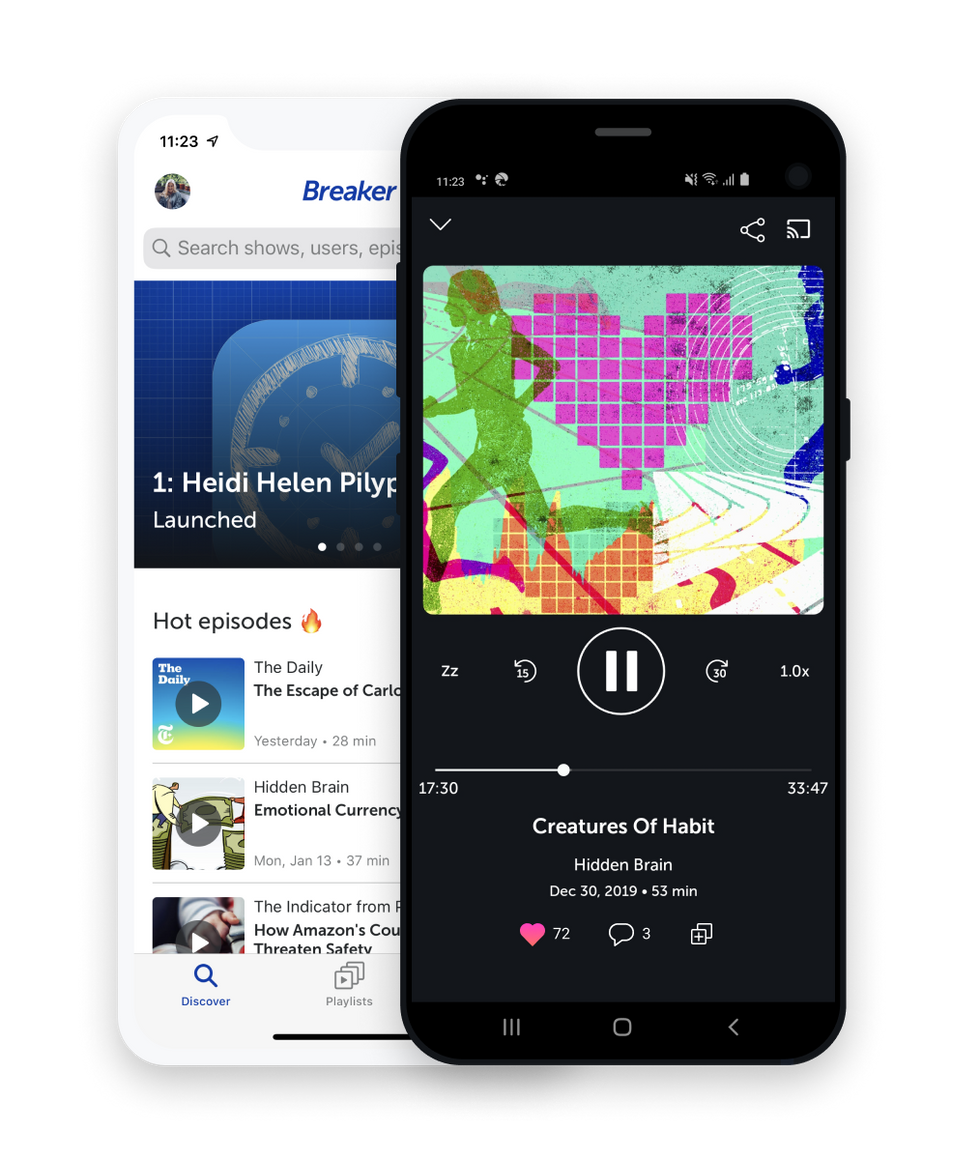 Breaker was recently bought by L.A.-based Maple Media.
"Rotten Tomatoes does it for movies. Yelp does it for restaurants, Goodreads did it for books," said Ken Ramberg. "There was no really social network or discovery platform for good podcasts, really."

Over half of Americans have listened to a podcast and about a quarter listen to a podcast at least once a week, according to a recent survey by Edison Research, which examines trends in digital media consumer behavior.
Breaker, a social podcasting app similar to Goodpods, has also been trying to make it easier for listeners to find podcasts they love. Maple Media, run by Michael Ritter, recently bought the platform and its social media handles after Twitter absorbed their staff. He thinks the problem is that all this content was created without a well-thought-out infrastructure that could channel it to consumers.
"Podcast discovery trails other media formats, such as video," Ritter said. "YouTube executes very well with a robust recommendation system that has been refined over the past 15 years and TikTok is innovating in this area as well. Podcasting does not have this infrastructure, but new shows and audiences are both growing very quickly."
Goodpods launched at the start 2020, and has averaged over 1,000 downloads monthly since, according to Apple app store data. Since March, the Los Angeles-based app has attracted attention from celebrities including Kim Kardashian West, who offered to follow back the first 10 people who followed her on the app — a move that was not a paid partnership in any way, said JJ Ramberg.
Other notable users include journalist and author Malcolm Gladwell, actor and producer Alyssa Milano and journalist and host Katie Couric.
Among the groups that have popped up on the app's recently released feature are "Gen Z College Podcasters," university students who are sharing the podcasts they've made with each other; "History Lovers," podcast listeners who share their favorite podcasts; and "Slopeside Pod Club," whose description reads "Pods for dog walks."
Podcast creators can also use the app to see how many listens their own podcasts are getting and they can interact directly with their audiences, enabling them to crowdsource opinions and ideas for later content.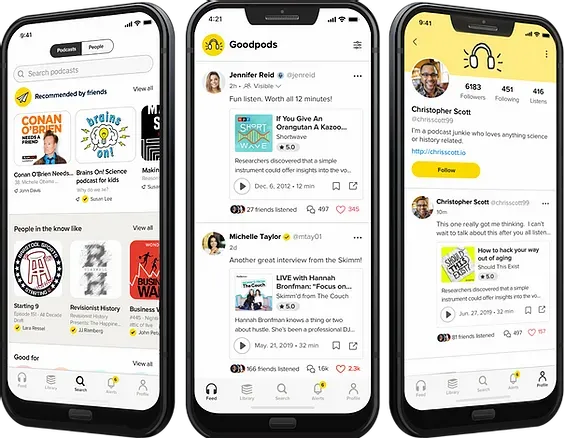 Goodpods aims to make it easier for listeners to find podcasts they love.
Podcasts have long had trouble gaining new audiences, so there is a market for companies like Goodpods if they can successfully create a revenue model.

"Podcast discoverability isn't a business in itself," said Colin Maclay, a research professor of communication at USC and executive director of USC Annenberg's Innovation Lab. "It may be a feature, but it is not a business by itself. But if you imagine a mixture of a social network with that, then you maybe [can] build toward a business."
Maclay is optimistic that larger players in the podcasting world like Amazon, who recently acquired Wondery, Spotify and Apple, won't crowd out smaller companies like Goodpods. He points to Twitter, which started as a podcasting app, and eventually grew into a much more general social media site.
Ritter, who now runs Breaker, said the advantage companies like his have is that larger players have been more focused on exclusive content rather than the social aspects of podcasting such as sharing and listening — both key to discovery.
"We believe social podcasting platforms continue to have plenty of room to innovate and create unique sharing and listening experiences in the future," said Ritter.
As for the Rambergs, this is not their first venture together. In 2005 they founded Goodshop, an online shopping coupon code site that donates a portion of each sale to charity. It's raised $13 million since it launched, donating to causes from local schools and dog shelters to the American Cancer Society. Ken Ramberg also co-founded JOBTRAK, a college job site which was acquired by Monster.com in 2000.
When asked what Goodpods' plans are moving forward, JJ Ramberg said: "We're still early days. It's not even been a year yet. So we are 100% focused on the user experience and fulfilling the promise that users find great new podcasts, and podcasters find new users."
From Your Site Articles
Related Articles Around the Web
Here are the latest updates on news affecting Los Angeles' startup and tech communities. Sign up for our newsletter and follow dot.LA on Twitter for more.
Today:
Apple Podcast Veteran Steve Wilson Joins Startup QCODE
Amazon in Exclusive Talks to Buy Podcast Studio Wondery, Wall Street Journal Reports
Pharrell Launches Black Ambition Incubator