Snafu Records Raises $6 Million to Replace Record Executives with AI
Samson Amore
Samson Amore is a reporter for dot.LA. He holds a degree in journalism from Emerson College. Send tips or pitches to samsonamore@dot.la and find him on Twitter @Samsonamore.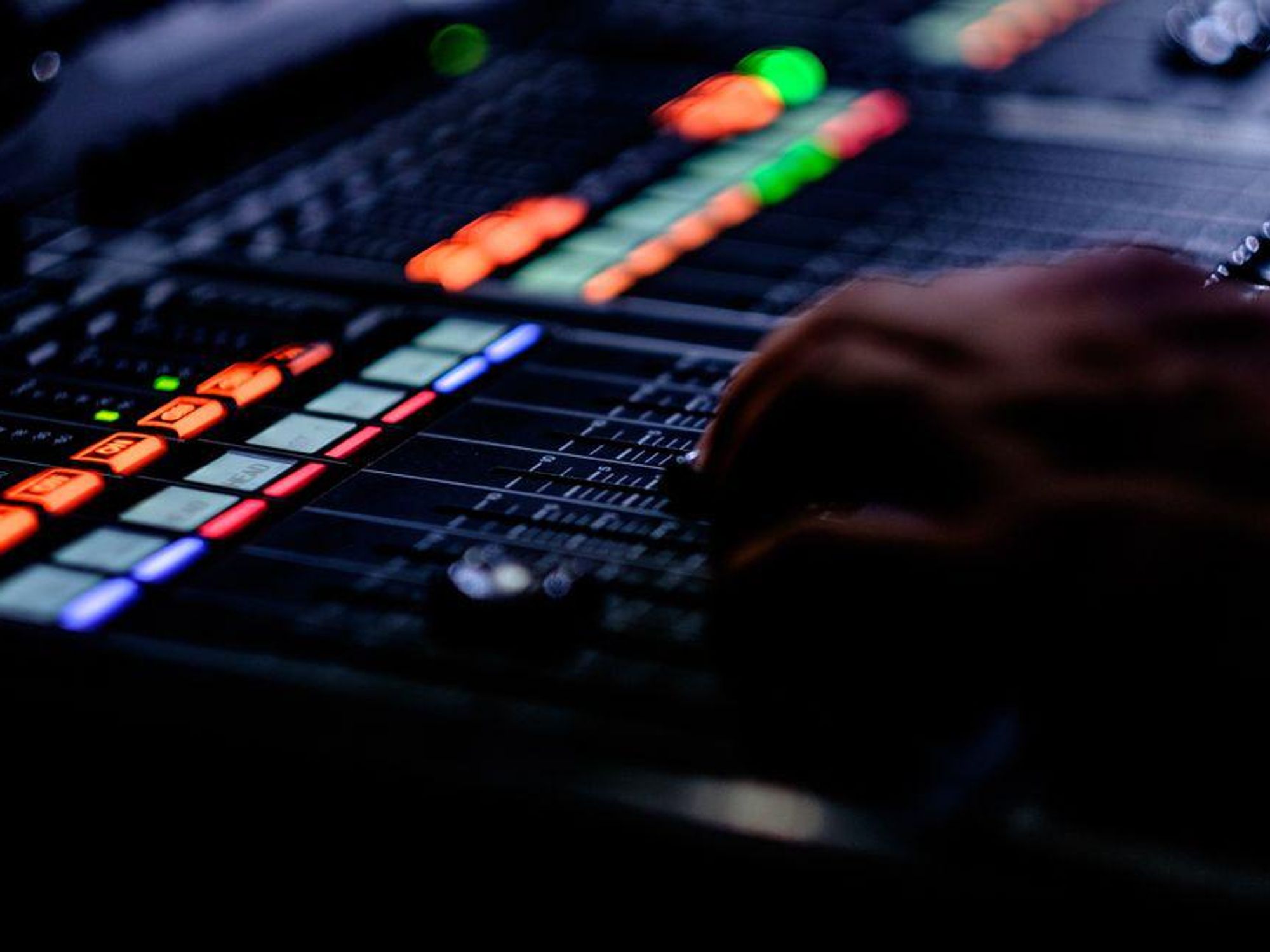 Photo by Jonas Zürcher on Unsplash
Social media has made it easier for musicians and producers to get discovered, but they still have to impress the industry's gatekeepers to make it big -- and those executives are typically white men swayed by their own biases, whether they intend it or not.

A June report from USC's Annenberg Institute found 86% of the music industry's top executives are white and male, and under 20% of executives at the level of vice president or higher are from minority groups.
Little surprise, then, that Snafu Records founder Ankit Desai believes the music industry is overdue for a change in how it discovers, promotes and scales artists' careers — and he's using artificial intelligence to do just that.
---
Snafu, which launched in 2018, raised a $6 million funding round on Sept. 21 to fine-tune its AI discovery platform. With offices in Los Angeles and Sweden, Snafu will soon launch two new products -- Blurry, a platform for songwriters to find collaborators, and Fine.Art, a system that lets Snafu and its artists co-invest in funding a breakout artist's career.
Desai said the company's revenue mainly comes from taking a cut of the rights to an artist's work after they sign. Snafu has a roster of 45 artists.
Snafu uses AI to scan a million new songs per week and analyze factors that could determine the artist's success -- including song structure, overall popularity and how listeners are talking about them on social media. Right now the platform focuses on Spotify, YouTube and TikTok, but Desai said Snafu's looking to include other audio streaming platforms like SoundCloud and Bandcamp soon.
The company brought in a number of high-profile investors in the round, including Agnetha Fältskog, lead singer of Swedish superband ABBA; Hampus Monthan Nordenskjöld, who was one of the first investors in Snafu; and Academy Award-winning songwriter Savan Kotecha.
"I'm proud to be part of what [Desai] is creating, which is not just an algorithm trying to find hits, but it's actually quite a lot bigger than that," Nordenskjöld said. "We're trying to change music from the ground up, and I think we're gonna make a solid attempt."
When it launches, Blurry will use AI to match producers and artists looking to collaborate. Desai described it like a "Tinder for musicians," where people match based on short music samples and then their identities are revealed to one another after they agree to collaborate.
The Fine.Art service will help up-and-coming artists identified by Snafu's algorithm as potential stars get advanced funding to start their projects. Desai said the AI will pinpoint potential hits and then Snafu will offer existing artists the chance to invest in an emerging artist's success.
"The good thing about streaming is that once a song has peaked, you can be relatively comfortable in predicting how much money that song is going to make in the next 18 to 24 months," Desai said, adding this is how the company will decide which artists to fund.
Shrikanth Narayanan, an AI researcher and university professor of computer and electrical engineering at USC, said AI has the potential to democratize and make the music industry more equitable.
"Personalized experiences are something that AI strives to do in a way that could be very inclusive and equitable," Narayanan said. He added that AI has "a promising potential to empower the music industry" and could "actually enhance and make it even better."
There is a potential the AI could be wrong -- something Desai and investors say they expect. It's possible Snafu could give an artist an advance and never see a return, one or two big hits could make up for it.
Narayanan said that Snafu's AI could have its work cut out for it in calibrating its selection process.
"Naturally there's going to be a lot of variability across people, and so that while we can understand that and study it, this may certainly be a challenge that AI tools will face," Narayanan said. "They have to see enough patterns to understand the range of emotions or things a particular piece of music is conveying (to) or connecting with listeners."
Samson Amore
Samson Amore is a reporter for dot.LA. He holds a degree in journalism from Emerson College. Send tips or pitches to samsonamore@dot.la and find him on Twitter @Samsonamore.
https://twitter.com/samsonamore
samsonamore@dot.la