spotify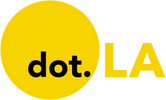 Get in the KNOW
on LA Startups & Tech
X
spotify
Courtesy of Trac
Music tech startup Trac, which helps independent artists distribute songs, merchandise and NFTs, has raised $2.5 million in pre-seed funding led by Nigerian investment firm Zrosk.
Launched in 2020 by founder Cardin Campbell, a former marketing tech executive at Peloton and Expedia, Trac pitches itself as a one-stop shop for musicians to monetize and manage their careers. The Santa Monica-based company allows artists to upload songs and get them distributed on major streaming services like Spotify and Apple Music. It also lets artists design and sell merchandise like shirts, hats and hoodies through websites that the platform builds for them.
While Trac offers its music distribution services for free, it offers premium features like quicker payouts of streaming revenues through subscriptions starting at $60 annually, according to its website. The company also collects a 3% transaction fee on earnings paid out to artists. Roughly 200,000 artists have used the platform to date, a Trac spokesperson said.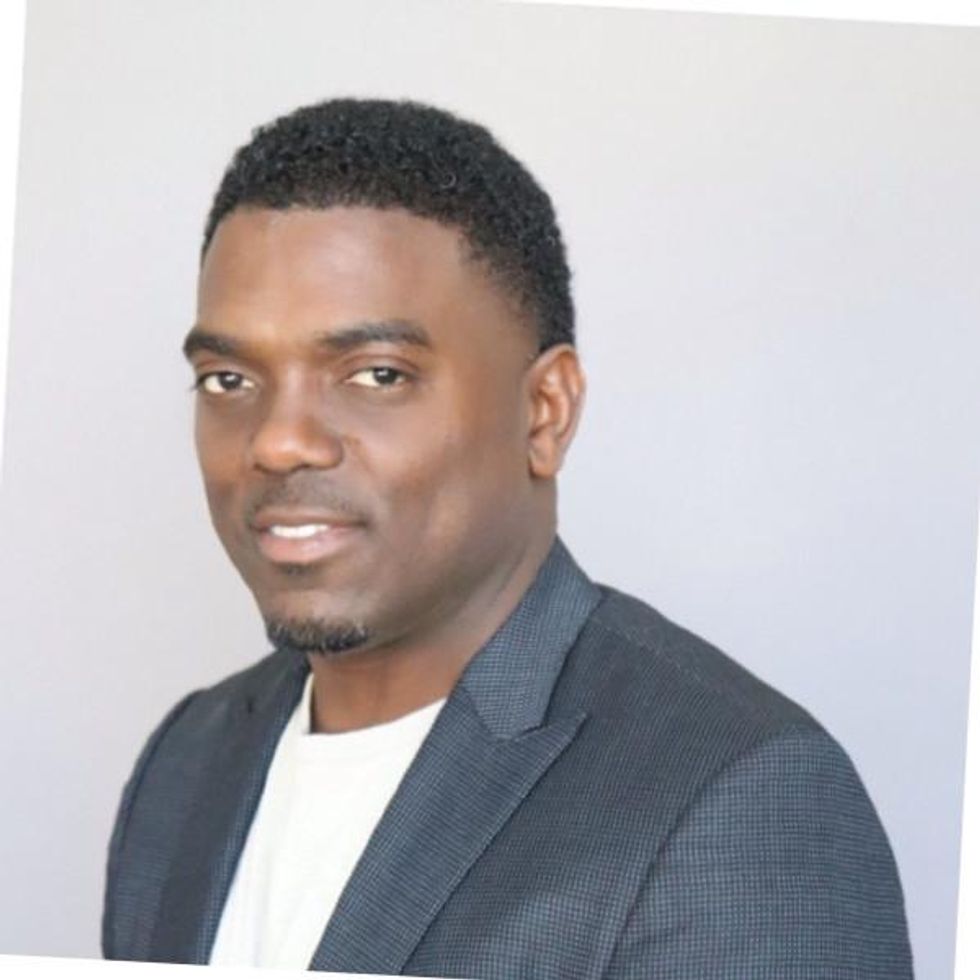 Trac founder and CEO Cardin Campbell.
Courtesy of Trac
Campbell told dot.LA that he envisions Trac becoming something like an Amazon Web Services for artists—a single platform for both emerging musicians and superstars to run their operations. Currently, most of Trac's customers are up-and-comers who don't have a record label behind them—and aren't in a rush for one either, according to Campbell.
"[Trac's artists] want to remain independent," Campbell said. "So our product is literally helping them with that and making sure that they can retain all the rights that they possibly can, and monetize their name and likeness and the music with their fans really easily."
Joining Lagos-based Zrosk in the pre-seed round were AppWorks, InfinityVC, Calm Company Fund and Dapper Labs, as well as angel investors like Roham Gharegozlou and Siqi Chen.
Trac—which currently has 45 employees but less than 10 full-timers—plans to use the funds to grow its engineering and operations teams. Like seemingly everyone else in the music industry these days, the startup plans to enter the world of crypto in the coming weeks and begin minting non-fungible tokens, or NFTs, for its artists, Campbell said. Trac also wants to create decentralized autonomous organizations (DAOs) for artists, who could then sell their own crypto tokens to raise capital and give fans a share of their future revenues.

"You're literally investing in that artist's future and helping to get them to that next level," Campbell said of Trac's DAO designs. "It's flipping the industry on its head."
Things are moving rapidly these days in startupland, particularly in the suddenly crowded red-hot audio space.

Just six months ago, Betty Labs pivoted for a third time – from sports gambling to live audio – and the third time proved to be the charm, as Spotify announced Tuesday it was buying the Los Angeles company for an undisclosed sum.
Betty Labs' Locker Room app is often likened to a sports version of Clubhouse, the much-hyped live audio app that has hosted conversations with the likes of Elon Musk and Bill Gates. But Betty Labs co-founder and CEO, Howard Akumiah, says he actually first saw the appeal of audio conversations after he realized users were more interested in talking to each other than wagering on games.

"The major thing we learned building products around sports betting is that the most important thing you can do for sports fans is facilitate communication between them," Akumiah told dot.LA in a wide-ranging interview before the sale was announced.
Still, he does not deny Clubhouse, which recently raised new funding led by Andreeson Horowitz at an eye-popping $1 billion valuation, has been helpful.

"We're building a product in a hot market," Akumiah said.
He admits people being cooped up inside all day unable to go to sports bars — much less games themselves — has also been beneficial, but he does not think Locker Room's appeal will diminish when life returns to normal.

"People want to talk regardless of whether it is pandemic or post pandemic," Akumiah said. "I think that will continue to be true."
Akumiah started Betty Labs in San Francisco in 2018, when he was still a product manager at Pinterest, as a way to make sports wagering more accessible to a wider audience, hence the name Betty Labs.
"Betty was a personified sportsbook," Akumiah said. "The idea was that you could text this number and Betty would text you back to make bets that were related to what was happening in the game that you were watching live."
Akumiah, who was the one texting people back, soon started getting more action than he could handle.
"I went from hacking this fun thing during the NBA playoffs to basically being an illegal bookie with 500 people on my book," Akumiah remembers. "So I quit my job, shut the product down and I raised a little bit of money to start exploring what was possible."
Akumiah moved to Los Angeles and began hiring.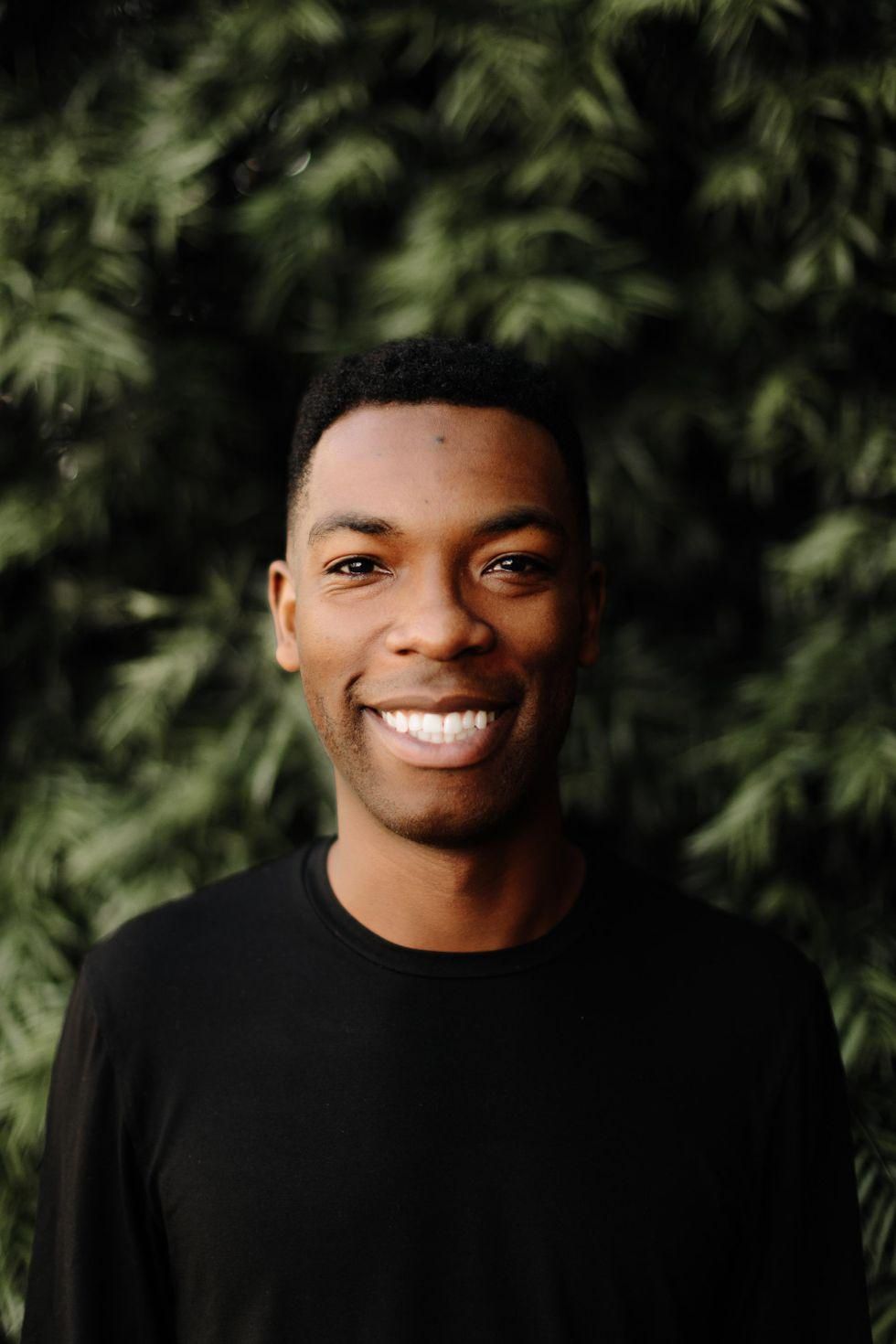 Betty Labs co-founder and CEO Howard Akumiah
"I moved to L.A. to get closer to the people who would ultimately use the products that we built," Akumiah said. "When I was talking to people about what I was wanting to build in San Francisco, I was met with a lot of confusion."
Betty Labs launched an app called Sideline in 2019, which offered live in-game predictions for sports betting. The predictions aspect did not take off but the social features did.
"People were coming to the Sideline app to talk to other fans about games that they were watching on television," Akumiah said. "If we wanted to take it to the next level, we needed to add audio because we needed to create a medium that is endemic to sports like sports talk radio and podcasting," Akumiah said.
The company raised a $9.3 million seed round last October, with backing from Precursor Ventures, Chapter One Ventures, Maveron, Amazon Alexa Fund, Lightspeed Venture Partners, MaC Venture Capital, and M13. NBA stars Kevin Durant, Andre Iguodala, Baron Davis also participated in the round.
The same month, Betty Labs released Locker Room so users could talk to each before, during or after games. And in this case, talking is what users really wanted to do, a throwback to a time before online chatting, texting or e-mailing.
"I think of the growth in audio not from the consumption side, but actually from the creation side," Akumiah said. "The average person is realizing that they don't have to prepare any materials. They don't have to convert their thoughts to type. They don't have to create a video. They can just begin speaking what's on their mind."
It's not just fans talking to each other. Andre Iguodala and Indiana Pacers center Myles Turner have hosted live Q&As. Mark Stein, the well-sourced New York Times NBA writer, signed a deal with Locker Room last month.
"Instead of doing a podcast, he's going to do regular rooms on Locker Room where answers people's questions about the league and shares his insights," Akumiah said.
Spotify's acquisition is not only a large shift for Betty Labs, but also for the Swedish audio giant. It's Spotify's first major foray into live audio. Interestingly, the company said it plans to soon expand Locker Room well beyond sports to offer conversations focused on music and cultural programming.
"Creators and fans have been asking for live formats on Spotify, and we're excited that soon, we'll make them available to hundreds of millions of listeners and millions of creators on our platform," Gustav Söderström, Spotify's Chief Research & Development Officer said in a statement.
Akumiah added this is an email Tuesday: "Joining Spotify unlocks the ability to grow quickly and deliver that same platform and experience to other communities of passionate fans, whether they want to talk about music, culture or sports."
Spotify is not alone trying to take on Clubhouse. Twitter recently launched a live audio feature, Spaces, and Facebook is reportedly at work on a similar function.
From Your Site Articles
Related Articles Around the Web
farm5.staticflickr.com
Spotify is now matching your music taste to podcasts. The new predictive algorithm is one of a host of new products the Swedish company announced Monday.

It also unveiled a new premium service called HiFi with improved sound and a Snapchat-like feature for artists to share video clips.
The moves are part of Spotify's ongoing effort to expand beyond music and become the primary platform for all audio creators and consumers.
The company has been on an acquisition spree over the past several years, which has included podcast content studios The Ringer, Parcast and Gimlet and podcast creation services like Anchor and Megaphone.
And it's about to release more original podcasts as it expands partnerships, including "Batman Unburied," created with Warner Bros. and DC; a new project from Ava Duvernay and a program featuring Barack Obama and Bruce Springsteen.
"The creative economy is exploding," said chief executive officer Daniel Ek. "So far, that explosion has been largely taking shape across video, with companies of all sizes focused there, and new ones entering the market all the time…(But) rather than focusing where everyone else is, we decided to go all-in on audio."
Monday raised the stakes on that bet. Here's a rundown of some of the more notable announcements:
New Products
Stream On: The power of HiFi - Billie Eilish & Finneas
New Subscription Tier: Spotify HiFi will provide subscribers a more refined, "high-end" audio experience. The new tier will roll out in select markets later this year, and will ostensibly compete with other premium streaming services like Tidal and Amazon Music HD.

Spotify Clips: Building on the company's incremental incorporation of video onto its platform, Spotify announced the launch of "Clips," a new feature for artists to share short videos. Described by Chief Content Officer Dawn Ostroff as a way to "give many of our most popular artists a new way to connect with their fans," Spotify Clips looks similar to the Stories feature that Snap pioneered and which subsequently became a staple of Instagram.
New Artist Marketing Tools: Over 1 million artists use Spotify's suite of artist marketing and data analytics tools each month, said Head of Marketplace Charlie Hellman. "Spotify for Artists" will be made available in 25 additional languages. Among those tools is Canvas, which allows artists to upload visual material to complement their music. Described by music star Halsey as the modern form of album art, Canvas will now be available to all artists following a limited run. Marquee, another artist tool that allows musicians and their teams to sponsor music recommendations, will also be expanding later this year.
More Personalized Playlists: Spotify's chief R&D officer Gustav Söderström underscored the abundance of content on the platform by noting that if someone wanted to listen to the over-50,000 hours of music and podcasts uploaded to Spotify every single day, it would take them over five years. To help users navigate this ocean and discover new music, the company has invested into algorithms that use a combination of machine learning and human curation to build playlists. More of these are coming, with Söderström highlighting that soon the platform's "Daily Mix" franchise, which offers playlists tied to topics like specific genres and decades, will be updated daily.
Podcasting Plans
Renegades: Born in the USA | A Spotify Original Podcast | From Higher Ground
WordPress Partnership: Podcast creators using Spotify's Anchor platform will now be able to "quickly and easily turn written content directly into podcasts," said Sara Lerner, Spotify's head of strategy for podcast formats. "We think this is going to empower a whole new group of creators, people who have historically been more focused on the written word."

Interactive Podcasts: Podcasters will be able to incorporate polls and Q&As in real time to interact with their listeners.
New Podcast Content: Spotify announced a variety of new podcast series, including "Renegades: Born in the USA" hosted by Barack Obama and Bruce Springsteen, "Batman Unburied" in partnership with Warner Bros. and DC, and a new project from Ava Duvernay.
Podcast Discovery: Spotify will soon be unleashing its recommendation algorithms to power podcast discovery. This will include using predictive algorithms to recommend podcasts based on users' musical tastes and allowing users to search for podcasts by theme and topic, based on a machine-learning analysis of episode content.
Growing Podcast Monetization: Spotify's big bet on podcasts comes with an expectation that the still small podcasting market will grow. Ostroff pointed out that although the terrestrial and satellite radio market is about $30 billion, it remains plagued by limited data for advertisers to target listeners with precision. That murky data has carried over into podcasts but, she said, Spotify has been able to change the game here by switching the mode of podcast access from downloads to streaming. To build on that and help marketers reach podcast listeners with targeted ads, Spotify will be launching Spotify Audience Network, a new marketplace for advertisers to buy ads on podcasts. The company also announced that Ad Studio, another channel for marketers, will begin being beta-tested for podcasts. Finally, the company is going to begin testing letting podcasters charge for paid subscriptions.
Expansion Plans
Eighty-five new markets, 36 new languages: Already available in 93 markets, where it reaches 345 million users and hosts content from over 8 million creators, Spotify will be expanding over the next few days into new markets across Asia, Africa, the Caribbean, Europe and Latin America. This, Ek said, will make Spotify accessible to over 1 billion new potential customers. The company will also nearly double the number of languages in which it's available, to over 60.
From Your Site Articles
Related Articles Around the Web