troy carter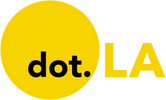 Get in the KNOW
on LA Startups & Tech
X
troy carter
Even after the tech industry's reckoning after the killing of George Floyd last year, the startup world is still overwhelmingly dominated by white men.
Of the $150 billion in venture funding raised by U.S startups last year, just $1 billion went to Black founders, according to Crunchbase.
And Southern California is hardly bucking the trend. Just 2% of VC investment partners here identify as Black or Latino and less than 10% of VC-funded companies are led by women or people of color in Southern California, according to PledgeLA.
But even though progress has been slow, there are founders of color helping lead the new wave of tech startups.
Who stands out? We asked the region's top VCs to weigh in.
The list includes a young CEO who grew up without internet access who's now building an esports empire as well as a music industry veteran using artificial intelligence to predict what songs will become breakout hits.
Here is who topped the list in alphabetical order of votes received.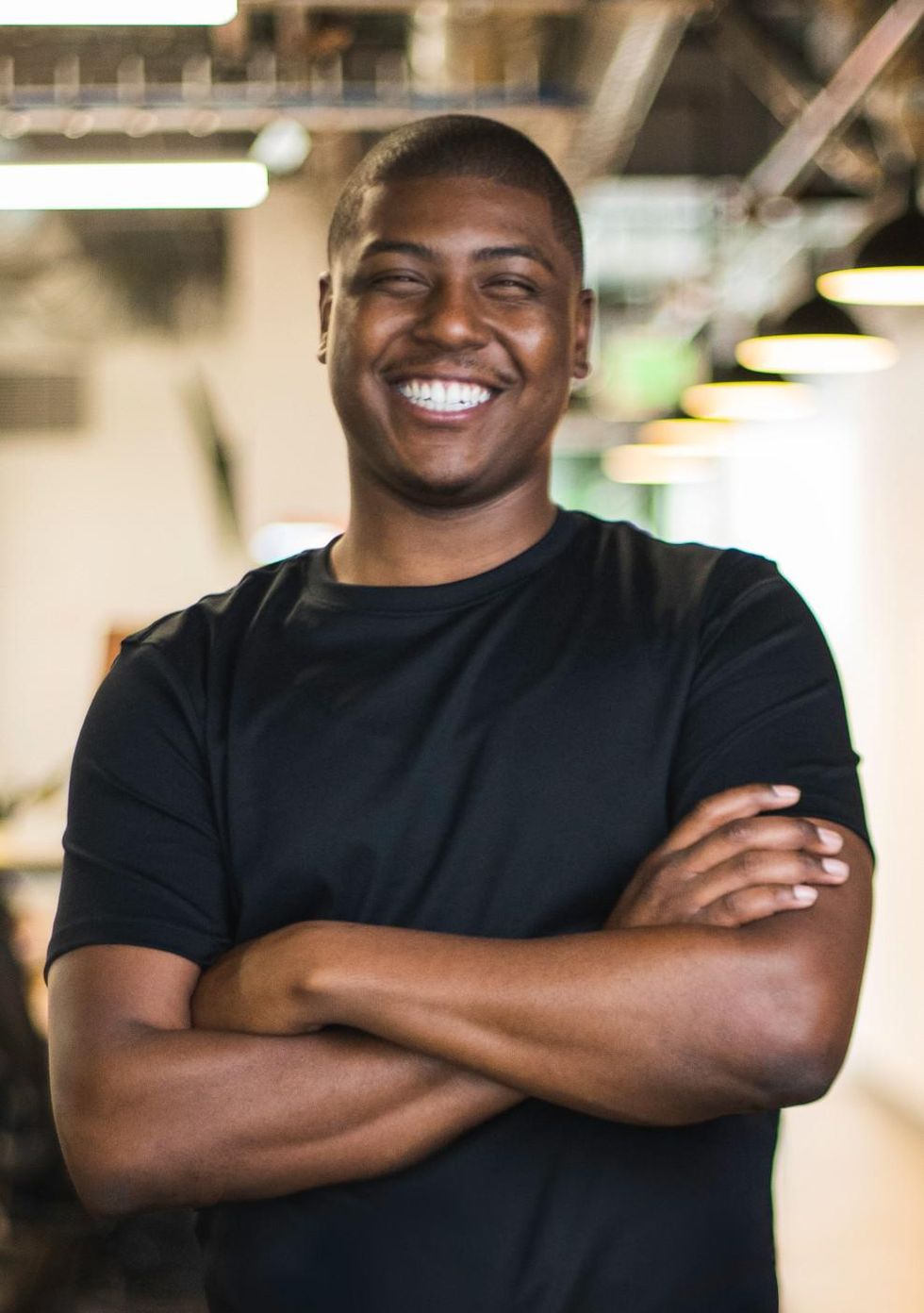 Delane Parnell
Delane Parnell
PlayVS' founder didn't grow up with internet access. But now the young CEO is building an online esports empire. The Detroit native told dot.LA that a chance meeting brought him to Los Angeles where the company took off, raising $108 million since launching in 2018.

Since it entered the esports marketplace for high school teams, PlayVS has raised $107 million. Now, 43% of all high schools in the country have an esports team, playing Fortnite, SMITE, League of Legends and other games using the PlayVS platform. But Parnell has larger ambitions.
"I still want to build a digital playground in which every gamer can compete, whether they're high school-aged or college-aged or in their 40s in any sort of context of competition," he told dot.LA in April.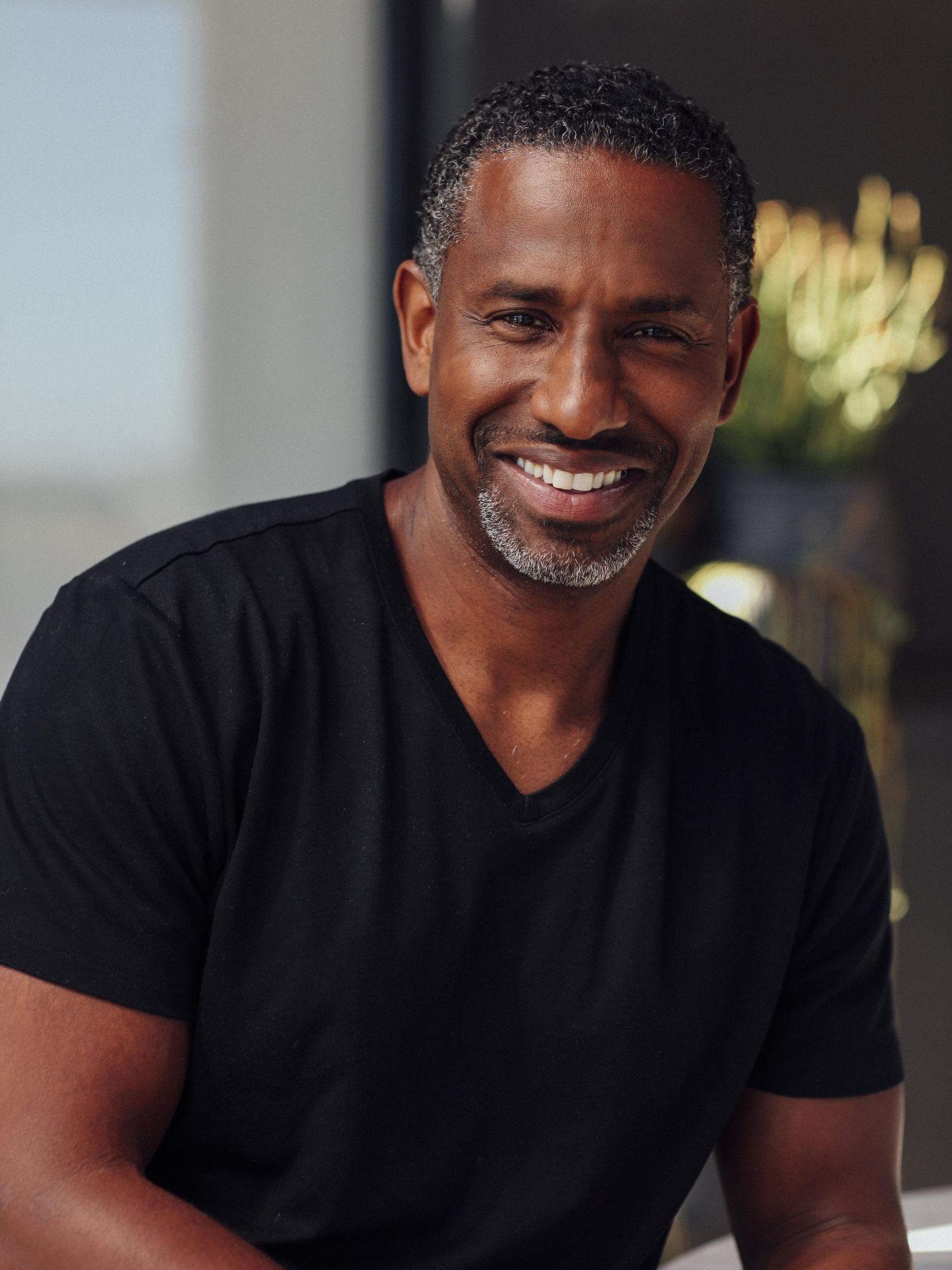 Hamet Watt
Hamet Watt
Hamet Watt, co-founder and former chairman of MoviePass, unveiled Share Ventures last fall after raising over $10 million in funding. The venture studio aims to jumpstart companies that focus on human performance or wellness.
"We like to use human performance because it expands the definition," Watt told dot.LA. "It's not just things like yoga. It's sports tech, behavior science and human optimization."
Watt said he is the only Black person he knows of running a venture studio and by virtue of his diverse network he can tap into talent others may have overlooked.
"You can't make money doing the same thing everyone else does," he said. "You can't fish in the same talent pond that everyone else does."
Troy Carter
Veteran music executive Troy Carter is constantly reinventing the business of music management. The angel investor's latest project is Q&A, where he is co-founder and CEO. Founded in early 2019, the company not only does music distribution and analytics, but it has been testing a new product that uses music enthusiasts and AI to test whether songs can become hits.
"My job, with software, is: Can I help them choose which song they should release first? And what that reaction would be around that song. Can I help them deliver that content from A to Z seamlessly? Can I help them with their project management software? So, it's not to replace the creative process, it's to organize it," Carter told dot.LA.
The Philadelphian-turned-Angeleno was the founder and CEO of Atom Factory, where he rose to prominence managing the careers of global superstars including Lady Gaga and John Legend. Most recently, he led creator services at Spotify and, in 2017, was named entertainment advisor to the Prince Estate.
He also created AF Square Investments, which has backed Uber, Lyft, DropBox, Blavity, and Gimlet Media among others.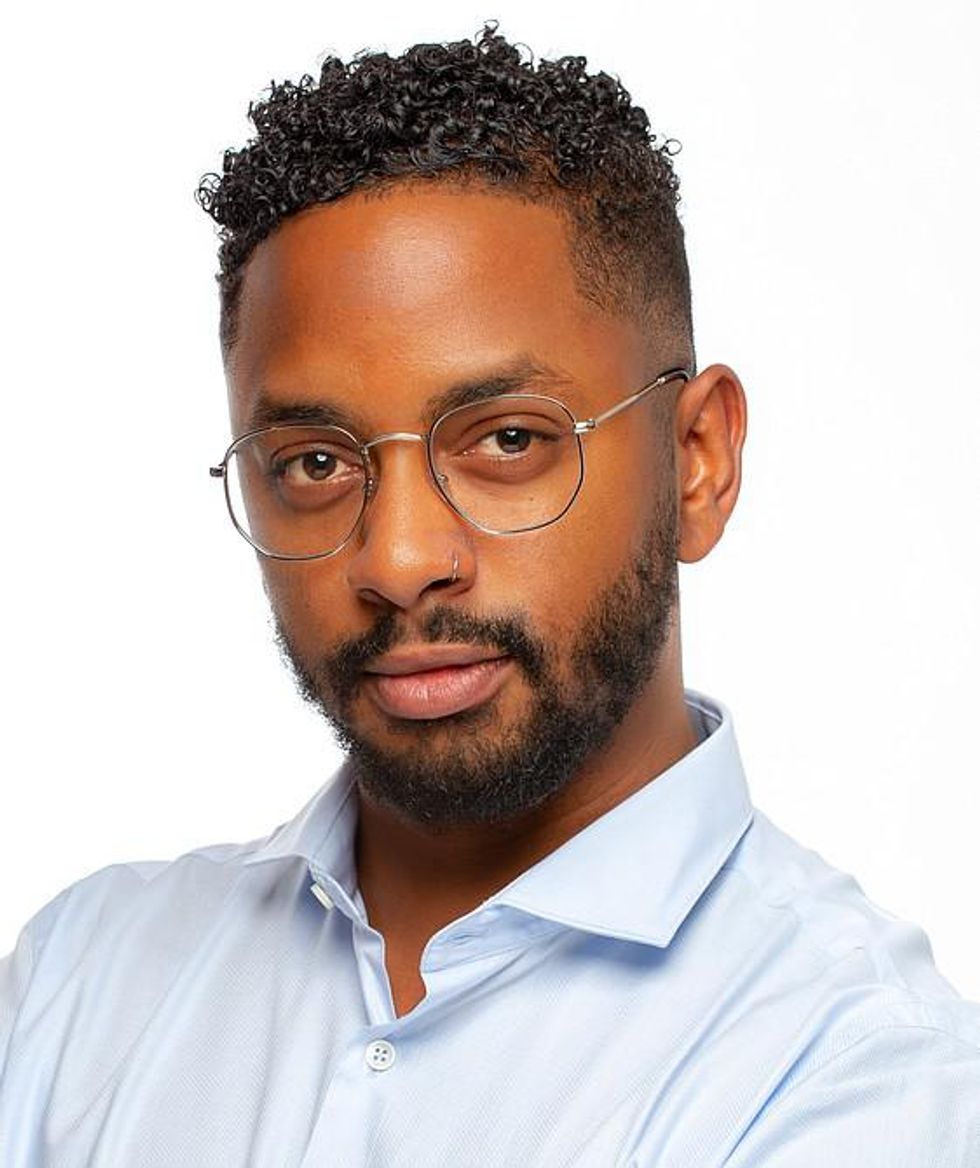 Allan Jones
Allan Jones
Former ZipRecruiter Chief Marketing Officer Allan Jones' came from a family of small business owners. Bambee, the human resources company he founded, was his answer to the disparity he saw in accessibility to top-tier HR managers.
"This year in particular has verified the feeling we've had since starting Bambee," Jones said in a statement according to a Bambee Linkedin post. "Human resources can no longer just be for the Fortune 500."
Founded in 2016, Bambee connects small businesses with a dedicated HR manager for an affordable $99/month. The company has raised a total of $33 million in funding rounds primarily led by QED investors, and is now valued at $145 million according to Pitchbook.
Jones credits his family of small business owners for Bambee's mission. "My inspiration comes from an earnest insight into the friction and struggles of running a business day-to-day," he said in an interview with Medium earlier this year. "I had a seat at the table where those owners came home and talked about their actual business problems each night."
Hernan Lopez
Former Fox TV International CEO Hernan Lopez launched his own media startup, West Hollywood-based podcast studio Wondery, in 2016. The company quickly made a name for itself with a roster of hit shows like "Dirty John," "Dr. Death" and "Business Wars." And it raised $18 million before it was snapped up earlier this year by Amazon, reportedly for nearly $300 million.
"As a gay Latino immigrant, I have hit most of these 'celings' and have felt defeated and alone. But I was fortunate to find mentors who encouraged me to never give up and who provided guidance on how I could achieve my dreams. Now I want to give that opportunity to others," wrote Lopez in a Linkedin post.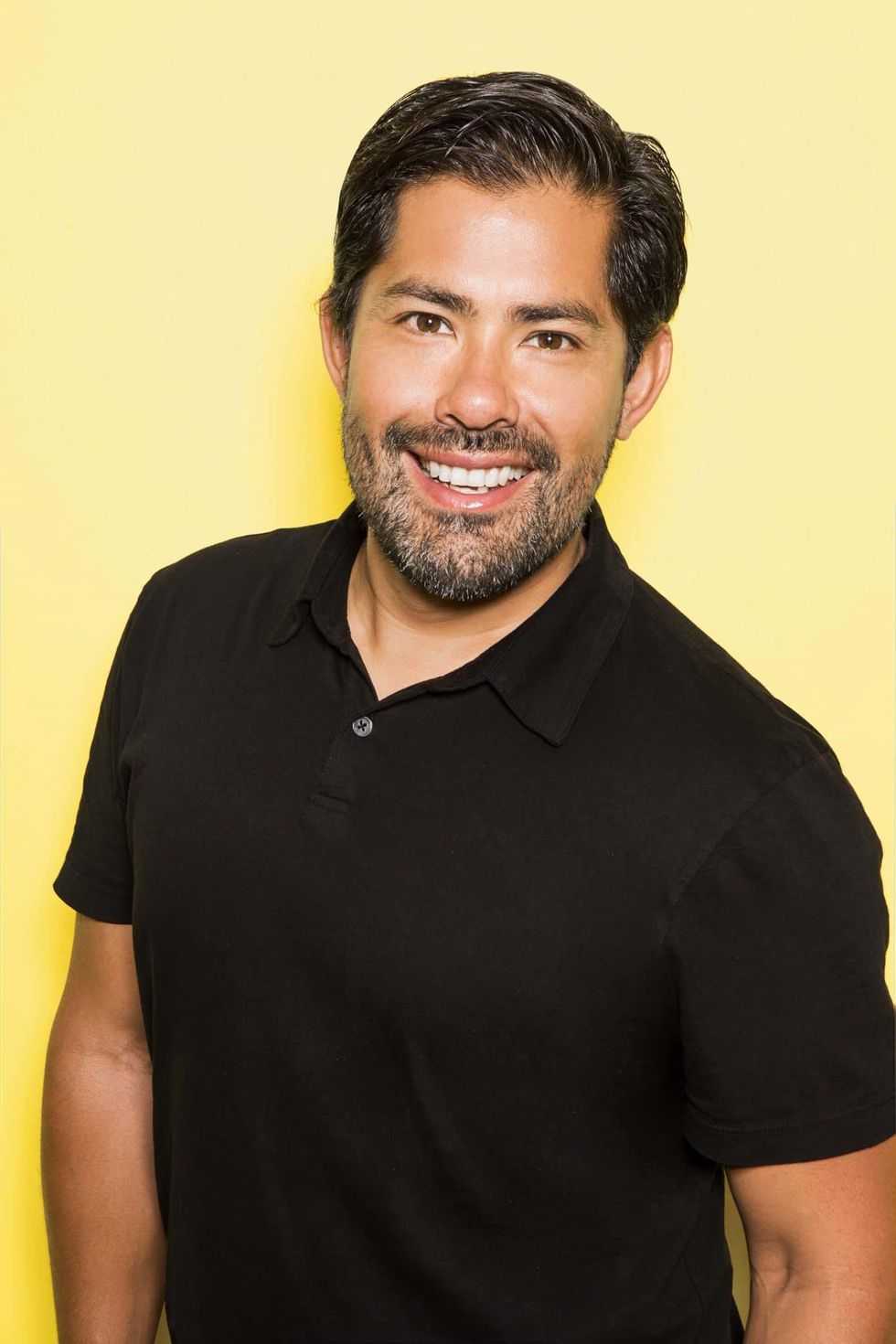 Donny Salazar
Donny Salazar
There's probably no business more crucial in today's retail landscape than logistics.
Donny Salazar co-founded MasonHub as a way to help retailers streamline their logistics and fulfillment in 2018. His company, valued at $85 million, connects brands to its network of fully-owned and operated fulfillment centers so that they can scale more easily. To date, MasonHub has raised $21.5 million, most recently hauling in a $15 million round led by Autotech Ventures, according to Pitchbook. It counts Carbon38, 11 Honoré, MINDD, Vegamour and Bala Bangles among its clients.
Salazar, who was formerly an executive at Gilt Groupe, is focused on high-growth companies.
"Throughout my experience scaling businesses, I struggled to find a partner that could support a fast-growing brand and cared about the customer experience as much as I do," Salazar wrote earlier this year.
Lead illustration by Ian Hurley.
Correction: This story corrects the amount MasonHub raised and its valuation. A previous version relied on incorrect Pitchbook data, which has since been updated.
Image by Candice Navi
MaC Venture Capital, one of the few majority Black-owned venture firms to focus on increasing the woefully slim number of non-white founders, closed its first $110 million fund.
The two-year-old firm came into being when Cross Culture Ventures, co-founded by Marlon Nichols and Troy Carter, merged with M Ventures. That united Nichols with former Washington, D.C. Mayor Adrian Fenty; former William Morris Agency talent agent Michael Palank and MACRO founder and CEO Charles D. King, who was the first Black partner at a major Hollywood talent agency.
Their two previous firms had funds in the $20 million range and wrote smaller checks. Now with a bigger vehicle, and more star power, MaC aims to start investing in seed-stage upstarts at the million dollar level – going up to two million in some cases – in return for a 10% stake.
"We haven't had to do anything different from what we were doing before," said Palank. "Now we just get larger stakes in the company and have a louder voice because we are on the board."
Just 2% of VC investment partners identify as Black or Latino and less than 10% of VC-funded companies are led by women or people of color in Southern California, according to PledgeLA.
MaC Venture Capital, which has already invested in 25 startups – including Pipe, Stoke, Goodfair, Finesse, PureStream and Sote – says 76% of its portfolio is run by Black, Latinx or female founders.
"Given our varied backgrounds and the different types of communities we're a part of, we're able to see opportunities in places many of our venture colleagues aren't able to see," said Nichols. "That's a superpower that allows us to get into some amazing deals pretty early before they start to become competitive."

MaC founders left to right: Marlon Nichols, Michael Palank, Charles D. King, and Adrian Fenty.Image courtesy of MaC VC
Like many industries, the notoriously clubby world of venture capital faced a reckoning when protests erupted after the killing of George Floyd last year. Investors tripped over themselves to preach the importance of diversity on Twitter or issue feel-good statements. Some firms, including Softbank and Andreessen Horowitz, even launched new funds to focus on diversity but that too seemed more symbolic.

Andreessen's Talent x Opportunity Fund launched with just $2.2 million in donations from partners, a drop in the bucket for a firm with $14 billion under management.
Of the $150 billion in venture funding hauled in by U.S startups last year, only $1 billion went to Black founders, according to Crunchbase.
"There were a lot of things said, but a lot of checks still need to be cashed," said Nichols.
Still, Nichols said the newfound awareness helped attract limited partners to the fund, which include Foot Locker, Inc., Goldman Sachs and Bank of America.
"We have a few major corporations that are investors in our fund that invested in us because we're good at what we do, but also because they recognize that there is a disproportionate amount of funding that goes to people of color," Nichols said. "We've been pleasantly surprised by the attention and the follow through. But make no mistake, there's still a ton more work to do."
This story has been updated to include the fund's new total of $110 million.

Streaming has dramatically changed how consumers view Hollywood and hear music as theatrical release windows shrink and social media replaces radio and television as a source of music discovery.
In our latest Strategy Session, dot.LA spoke with three talent representatives about how new platforms, models and the pandemic are shifting the ways artists reach their audiences, and what might be in store for the future.
Q&A co-founder Troy Carter has worked on providing new tools that allow musicians to gauge the future success of their songs, and to take care of back-office needs once provided by record labels. UTA Independent Film Group partners Rena Ronson and Jim Meenaghan bring new directors and filmmakers to light and help them get financing and distribution deals for their films. Each plays a role in helping artists navigate bringing their work to market.
Carter said where once record companies and radio stations, MTV and BET picked who would be played and who wouldn't, now a whole new world has opened up to artists on social media, streaming apps, as well as entire new industries such as gaming and streaming video.

What hasn't much changed, Carter said, is the way that artists are compensated. Those who own the music copyright are paid well by streaming services such as Spotify, but that money often doesn't trickle down as quickly to artists. "And that's where, you know, things need to be fixed," he said.
"If an artist is releasing music independently, they still run a label, essentially. So they should be organized with the same tools," he said. "Everybody's a label, essentially."
The question for artists has become 'how do you cut through the noise'. His goal is to give them — as well as record labels and agents — the tools to reach listeners.
"The idea is to, you know, can we make the music industry run more efficiently, and be able to allow labels and artists to make smarter and more informed decisions?"
For filmmakers, the marketplace is getting to be more difficult, especially for those who — like many independent directors — would like to see their films on the traditional big screen, Ronson and Meenaghan said. The pandemic has accelerated trends within the industry that favor streaming services, which were already able to offer larger sums for films.
"Everybody in our ecosystem still wants there to be theatrical releases," Meenaghan said. "COVID has just put a pause on theatrical releasing during the pandemic, but I don't think any of us believe that theatrical releasing is going away."
Much of that may depend on whether the pandemic has created new habits for audiences, who are now used to watching movies on demand and at home. Meenaghan said he's also heard questions about whether theater chains will consolidate or become part of large studios such as Netflix or Disney.
"That was the speculation," he said. "The studios would buy out the exhibition chains, take the real estate, presumably, and then use the theaters for captive marketing and releasing venues."
Ronson said viewers can probably expect the 'theatrical window' — the time when films are available only in theaters, before they're released online — to shrink.
"The big question is going to be 'how is the windowing going to look? Will people stay, you know, continue to go to the theaters?'," she said.
Watch the full discussion above and sign up for our newsletter to get updates on upcoming dot.LA events.
Troy Carter, Founder and CEO of Q&A
​Troy Carter, Founder and CEO of Q&A
Troy Carter is the founder and CEO of Q&A, a technology and media company focused on powering the business of music through distribution, services, and data analytics. Formerly, Troy was the founder and CEO of Atom Factory, where he rose to prominence, nurturing the careers of global superstars including Lady Gaga and John Legend. He most recently served at Spotify as its global head of creator services, overseeing the company's growth strategy for artists and record labels. In 2017, Carter was also named entertainment advisor to the Prince Estate.
His interest in the intersection of technology and culture resulted in the formation of AF Square Investments. Early investments include Uber, Lyft, Dropbox, Spotify, Warby Parker, theSkimm, Blavity, Gimlet Media, Thrive Market, PlayVs, and FazeClan. Troy currently serves as a trustee for The Aspen Institute, Los Angeles County Museum of Art, and CalArts.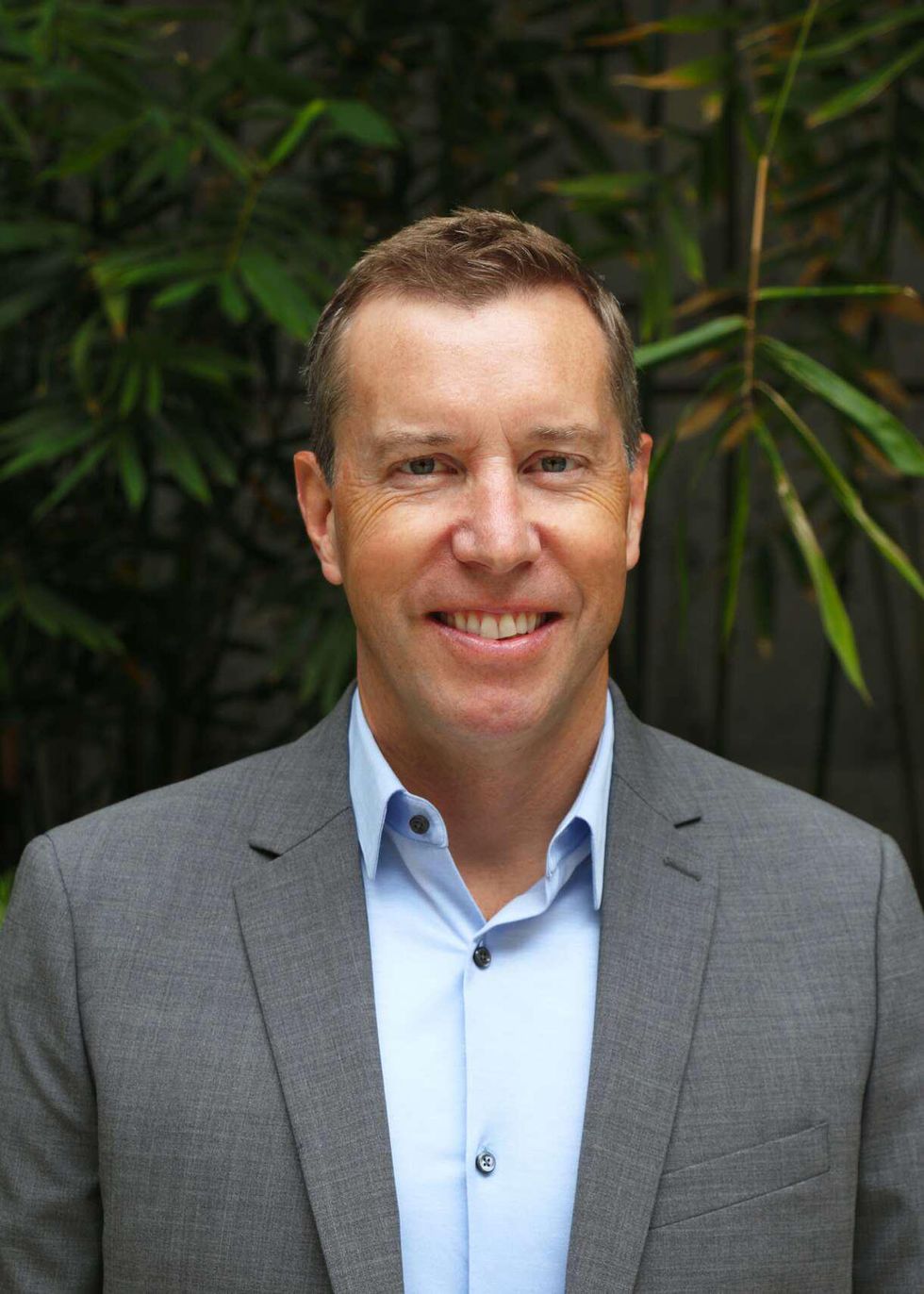 Jim Meenaghan, Co-Head of the Independent Film Group and Head of Business Affairs - Motion Pictures
Jim Meenaghan, Co-Head of Independent Film Group and Head of Business Affairs, Motion Pictures
As co-head of UTA Independent Film Group, Meenaghan is actively involved in structuring and negotiating film financing and distribution deals for independent films across all media. Meenaghan also oversees day-to-day business affairs operations for the motion picture departments across the agency and works closely with many of UTA's high-profile clients including Wes Anderson, Joel and Ethan Coen, Drew Goddard and Noah Baumbach.
Prior to joining UTA, Meenaghan served as executive vice president of Anschutz Film Group/Walden Media ("The Chronicles of Narnia," "Charlotte's Web," "Ray") and was in charge of all aspects of the company's business and legal affairs. Prior to that, he was senior vice president, business affairs at Icon Productions ("What Women Want," "We Were Soldiers," "Passion of the Christ").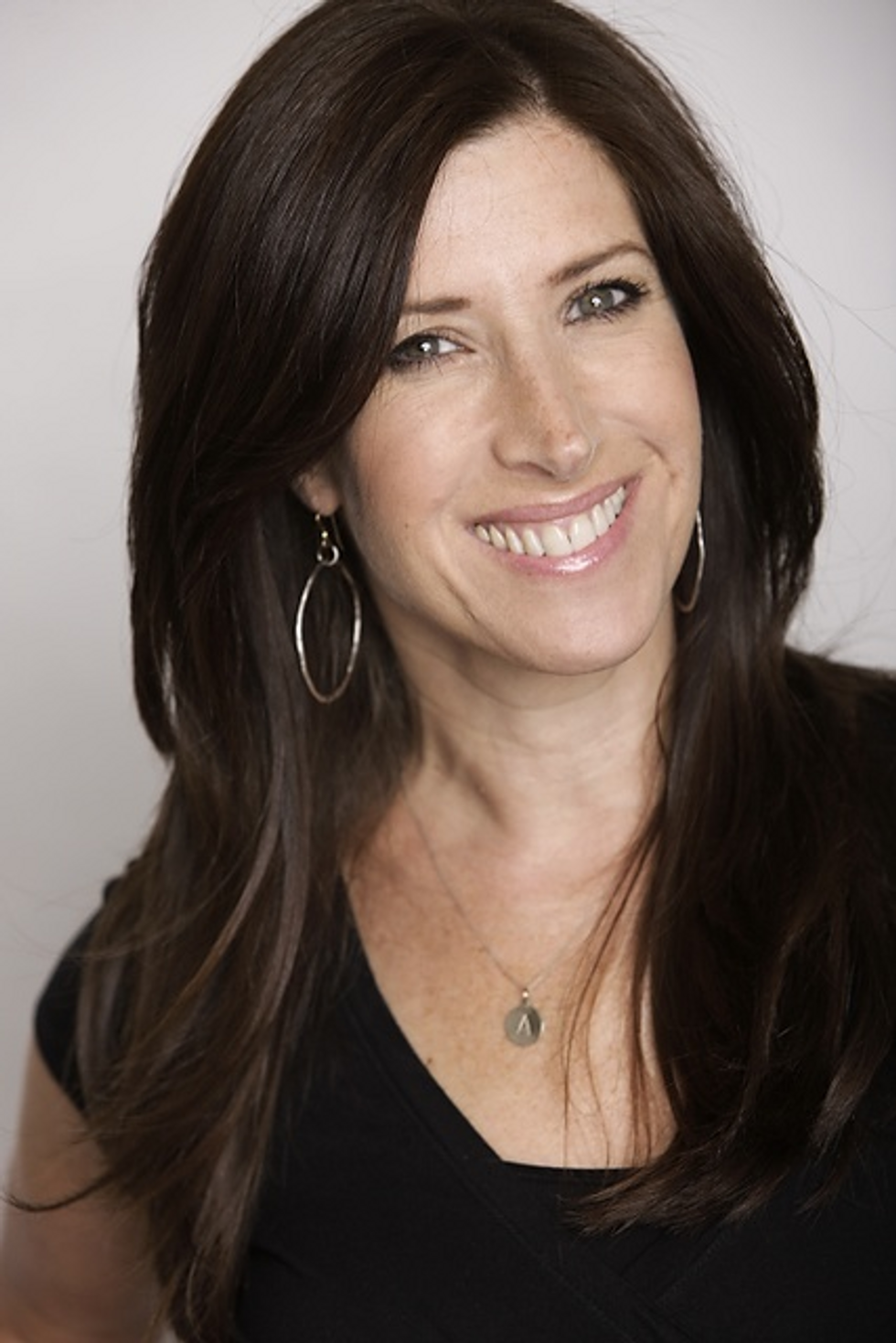 Rena Ronson, Partner and the Co-Head of the Independent Film Group
Rena Ronson, Partner and Co-Head of the Independent Film Group
Rena Ronson is a partner and the co-head of the Independent Film Group at leading global talent and entertainment company United Talent Agency (UTA). One of the industry's pre-eminent packaging and finance executives, Ronson specializes in global film finance, distribution and marketing strategies for independent and co-financed features, helping the world's most acclaimed independent filmmakers see their work reach global audiences.
Throughout her career, Ronson has helped package, structure financing for, and sell numerous high profile films, including Oscar-winning "I, Tonya," "Room" and "Icarus," and Oscar-nominated films, "Hidden Figures," "The Big Sick," "Lady Bird," and "Call Me By Your Name," among many others. She is also known for working with acclaimed filmmakers on their directorial debuts, including Greta Gerwig's "Lady Bird," Haifaa al-Mansour's "Wadjda," Don Cheadle's "Miles Ahead," Marielle Heller's "Diary of a Teenage Girl," Jill Soloway's "Afternoon Delight," Crystal Moselle's "Skate Kitchen," and Emerald Fennell's "Promising Young Woman." Additional upcoming films include "The Father" starring Anthony Hopkins and "The Mauritanian" starring Tahar Rahim, Jodie Foster, and Benedict Cumberbatch.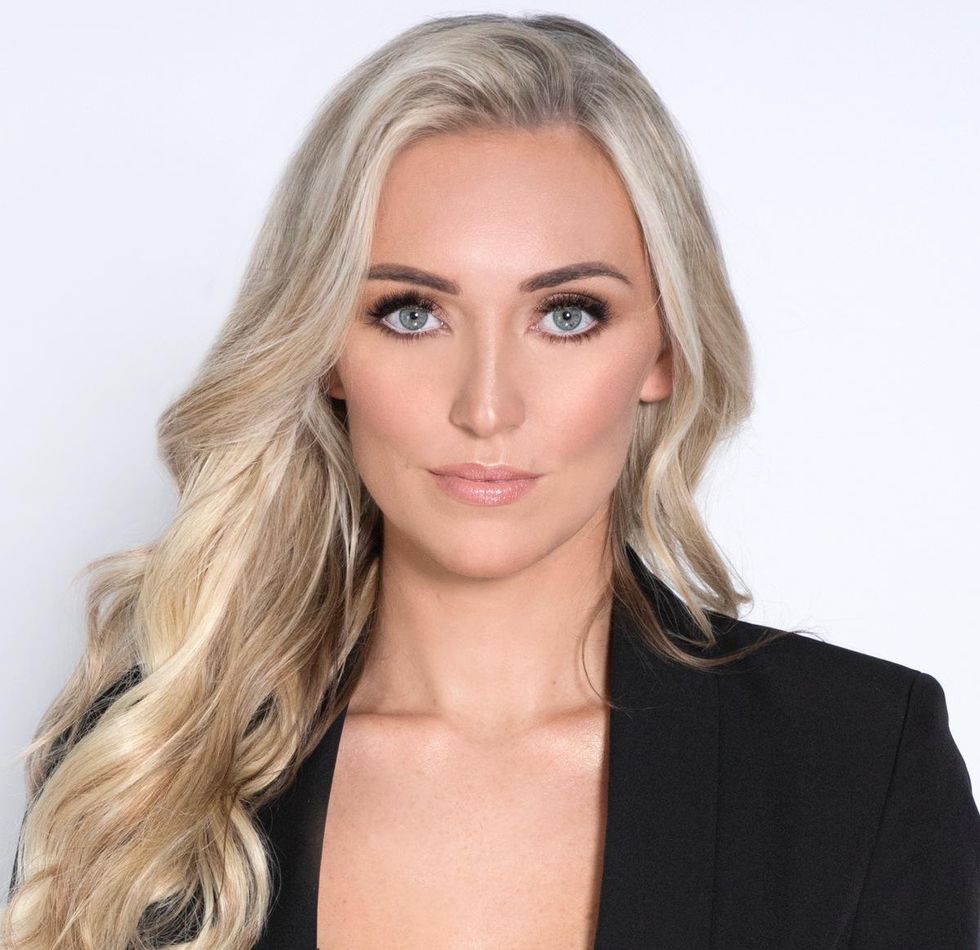 Kelly O'Grady, Chief Host and Correspondent
Kelly O'Grady, Chief Host and Correspondent
Kelly O'Grady is dot.LA's chief host & correspondent. Kelly serves as dot.LA's on-air talent, and is responsible for designing and executing all video efforts. A former management consultant for McKinsey, and TV reporter for NESN, she also served on Disney's Corporate Strategy team, focusing on M&A and the company's direct-to-consumer streaming efforts. Kelly holds a bachelor's degree from Harvard College and an MBA from Harvard Business School. A Boston native, Kelly spent a year as Miss Massachusetts USA, and can be found supporting her beloved Patriots every Sunday come football season.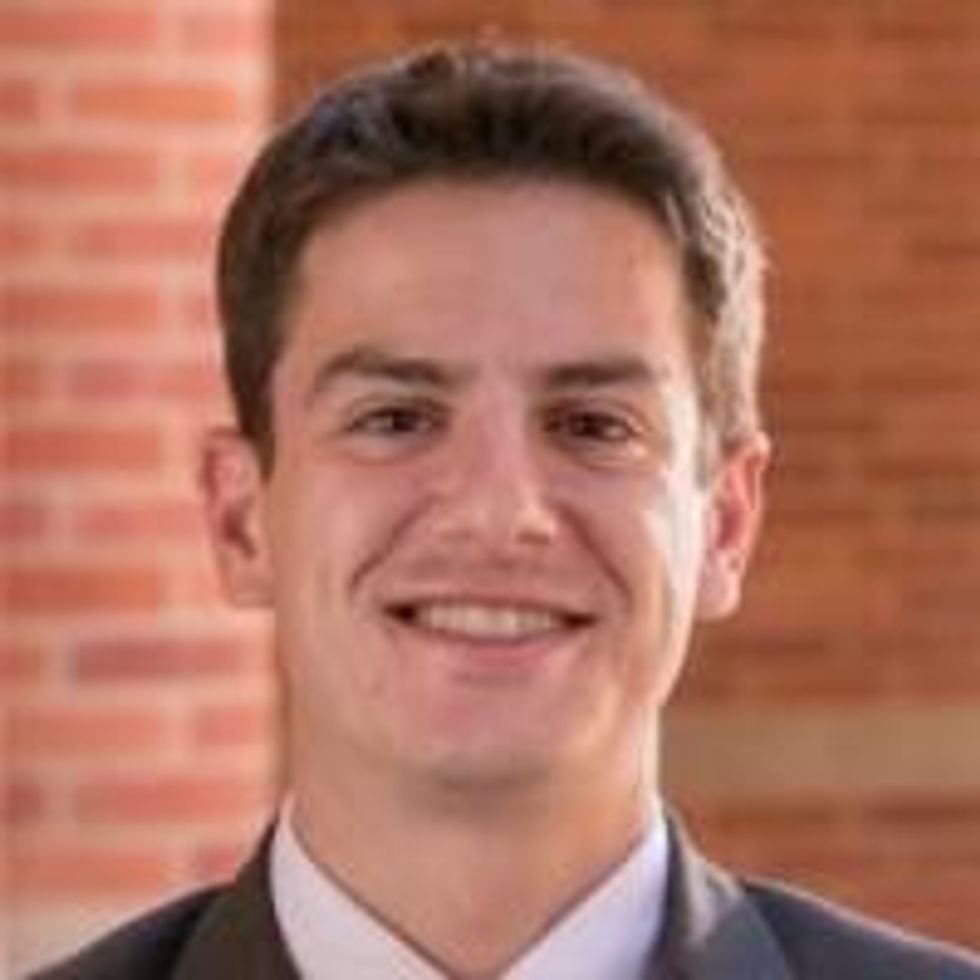 Sam Blake, dot.LA Entertainment Reporter
Sam Blake, dot.LA Entertainment Reporter 
Sam Blake is dot.LA's entertainment reporter. Prior to joining dot.LA, he had a writing fellowship with The Economist, where he wrote primarily for the business and finance sections of the print edition. Sam previously interned at KCRW and hosted a podcast at UCLA's college radio station while completing his dual-degree MBA and Master's in Public Policy. A native of Detroit, Sam previously lived in Madison, Wisconsin and New York City. He studied history at the University of Michigan and speaks four languages.