hernan lopez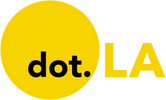 Get in the KNOW  
  on LA Startups & Tech  
X
hernan lopez
Even after the tech industry's reckoning after the killing of George Floyd last year, the startup world is still overwhelmingly dominated by white men.
Of the $150 billion in venture funding raised by U.S startups last year, just $1 billion went to Black founders, according to Crunchbase.
And Southern California is hardly bucking the trend. Just 2% of VC investment partners here identify as Black or Latino and less than 10% of VC-funded companies are led by women or people of color in Southern California, according to PledgeLA.
But even though progress has been slow, there are founders of color helping lead the new wave of tech startups.
Who stands out? We asked the region's top VCs to weigh in.
The list includes a young CEO who grew up without internet access who's now building an esports empire as well as a music industry veteran using artificial intelligence to predict what songs will become breakout hits.
Here is who topped the list in alphabetical order of votes received.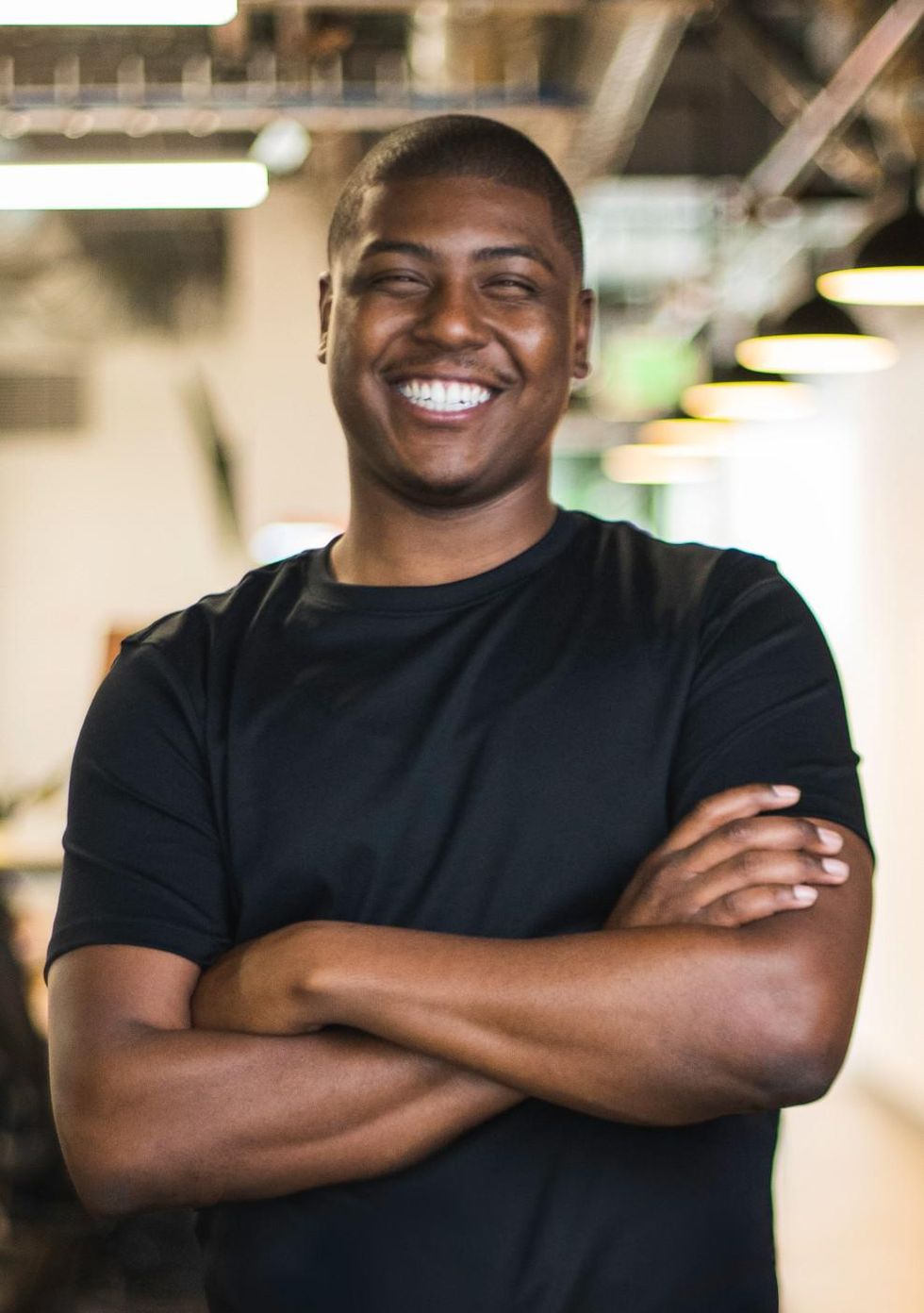 Delane Parnell
Delane Parnell
PlayVS' founder didn't grow up with internet access. But now the young CEO is building an online esports empire. The Detroit native told dot.LA that a chance meeting brought him to Los Angeles where the company took off, raising $108 million since launching in 2018.

Since it entered the esports marketplace for high school teams, PlayVS has raised $107 million. Now, 43% of all high schools in the country have an esports team, playing Fortnite, SMITE, League of Legends and other games using the PlayVS platform. But Parnell has larger ambitions.
"I still want to build a digital playground in which every gamer can compete, whether they're high school-aged or college-aged or in their 40s in any sort of context of competition," he told dot.LA in April.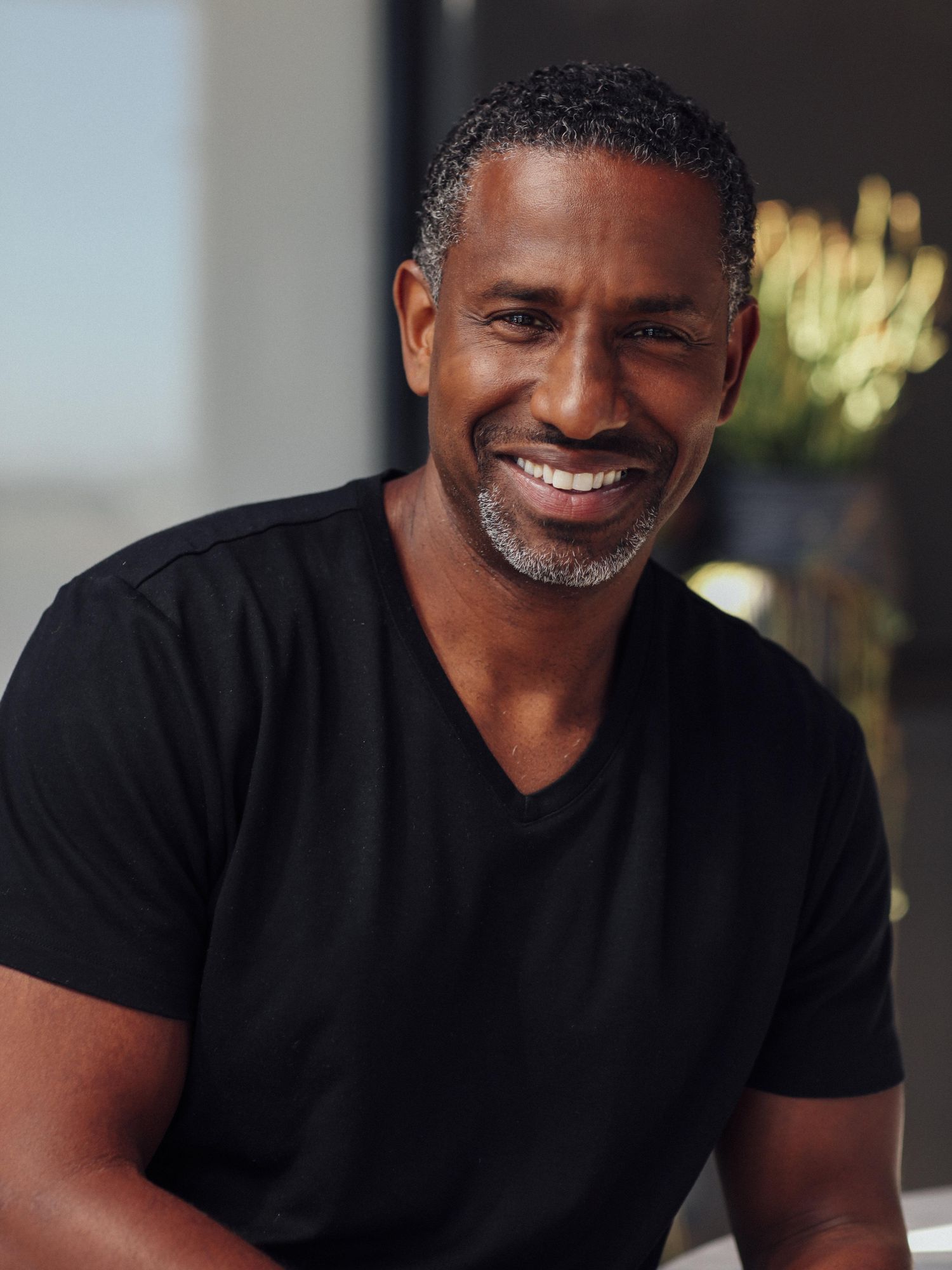 Hamet Watt
Hamet Watt
Hamet Watt, co-founder and former chairman of MoviePass, unveiled Share Ventures last fall after raising over $10 million in funding. The venture studio aims to jumpstart companies that focus on human performance or wellness.
"We like to use human performance because it expands the definition," Watt told dot.LA. "It's not just things like yoga. It's sports tech, behavior science and human optimization."
Watt said he is the only Black person he knows of running a venture studio and by virtue of his diverse network he can tap into talent others may have overlooked.
"You can't make money doing the same thing everyone else does," he said. "You can't fish in the same talent pond that everyone else does."
Troy Carter
Veteran music executive Troy Carter is constantly reinventing the business of music management. The angel investor's latest project is Q&A, where he is co-founder and CEO. Founded in early 2019, the company not only does music distribution and analytics, but it has been testing a new product that uses music enthusiasts and AI to test whether songs can become hits.
"My job, with software, is: Can I help them choose which song they should release first? And what that reaction would be around that song. Can I help them deliver that content from A to Z seamlessly? Can I help them with their project management software? So, it's not to replace the creative process, it's to organize it," Carter told dot.LA.
The Philadelphian-turned-Angeleno was the founder and CEO of Atom Factory, where he rose to prominence managing the careers of global superstars including Lady Gaga and John Legend. Most recently, he led creator services at Spotify and, in 2017, was named entertainment advisor to the Prince Estate.
He also created AF Square Investments, which has backed Uber, Lyft, DropBox, Blavity, and Gimlet Media among others.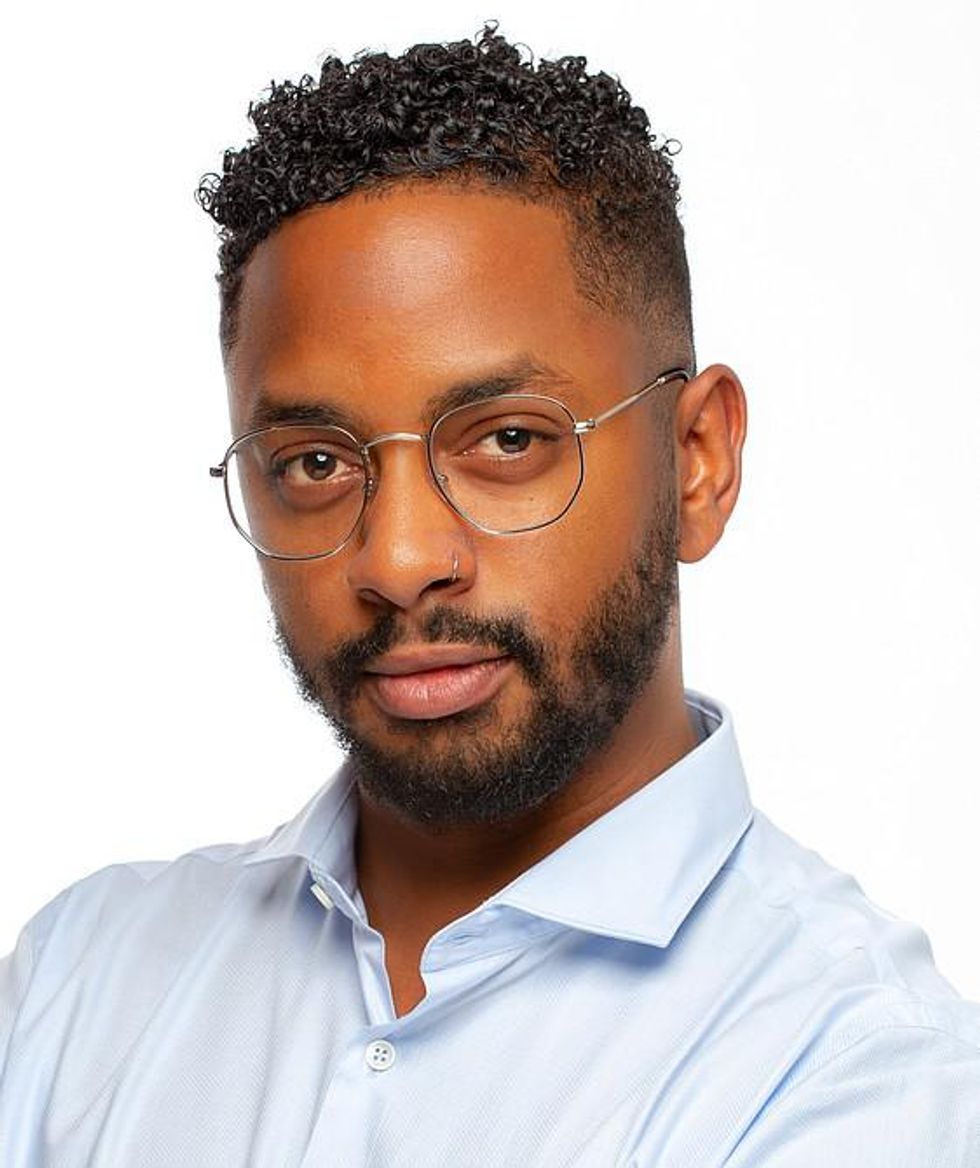 Allan Jones
Allan Jones
Former ZipRecruiter Chief Marketing Officer Allan Jones' came from a family of small business owners. Bambee, the human resources company he founded, was his answer to the disparity he saw in accessibility to top-tier HR managers.
"This year in particular has verified the feeling we've had since starting Bambee," Jones said in a statement according to a Bambee Linkedin post. "Human resources can no longer just be for the Fortune 500."
Founded in 2016, Bambee connects small businesses with a dedicated HR manager for an affordable $99/month. The company has raised a total of $33 million in funding rounds primarily led by QED investors, and is now valued at $145 million according to Pitchbook.
Jones credits his family of small business owners for Bambee's mission. "My inspiration comes from an earnest insight into the friction and struggles of running a business day-to-day," he said in an interview with Medium earlier this year. "I had a seat at the table where those owners came home and talked about their actual business problems each night."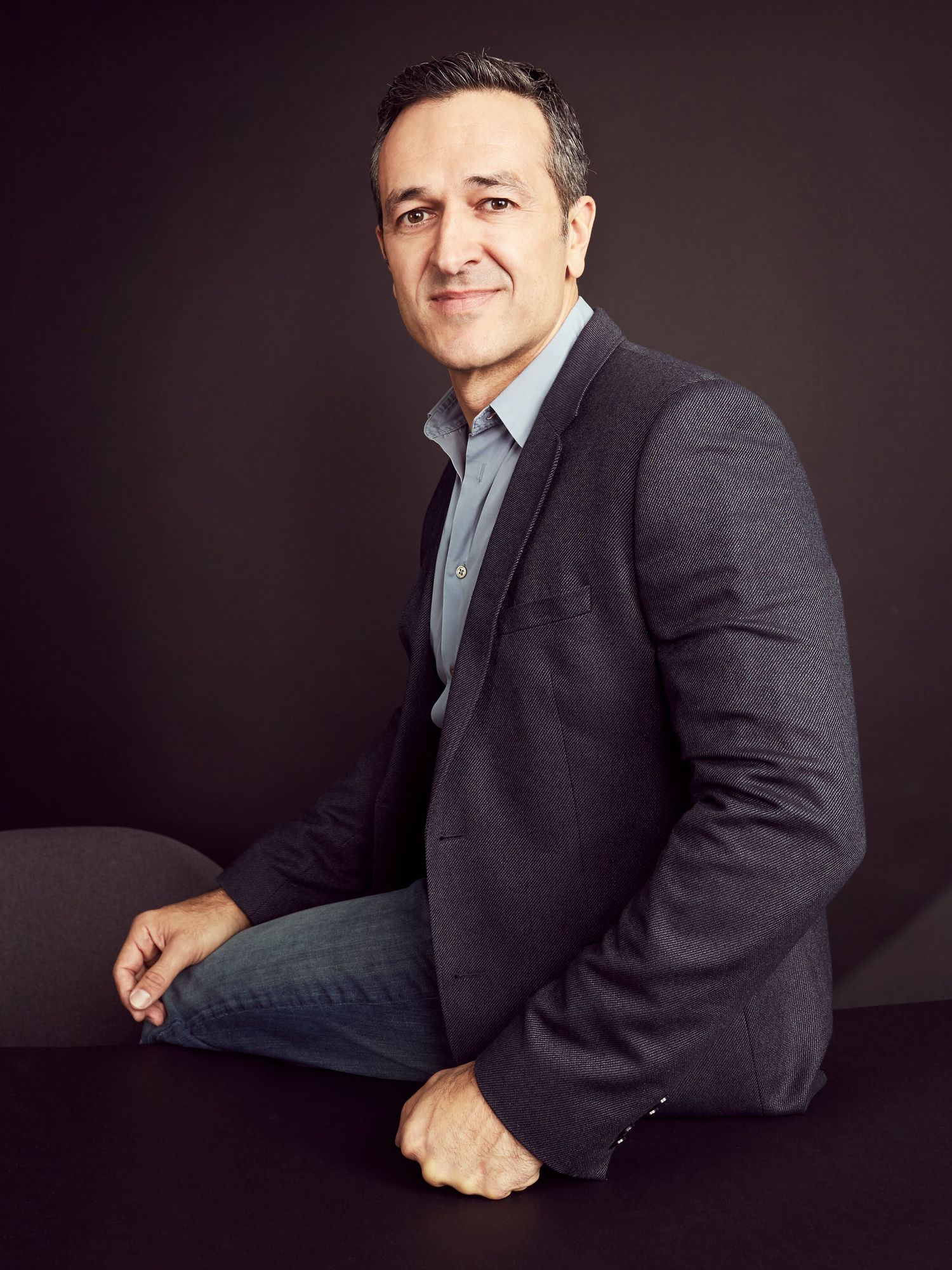 Hernan Lopez
Former Fox TV International CEO Hernan Lopez launched his own media startup, West Hollywood-based podcast studio Wondery, in 2016. The company quickly made a name for itself with a roster of hit shows like "Dirty John," "Dr. Death" and "Business Wars." And it raised $18 million before it was snapped up earlier this year by Amazon, reportedly for nearly $300 million.
"As a gay Latino immigrant, I have hit most of these 'celings' and have felt defeated and alone. But I was fortunate to find mentors who encouraged me to never give up and who provided guidance on how I could achieve my dreams. Now I want to give that opportunity to others," wrote Lopez in a Linkedin post.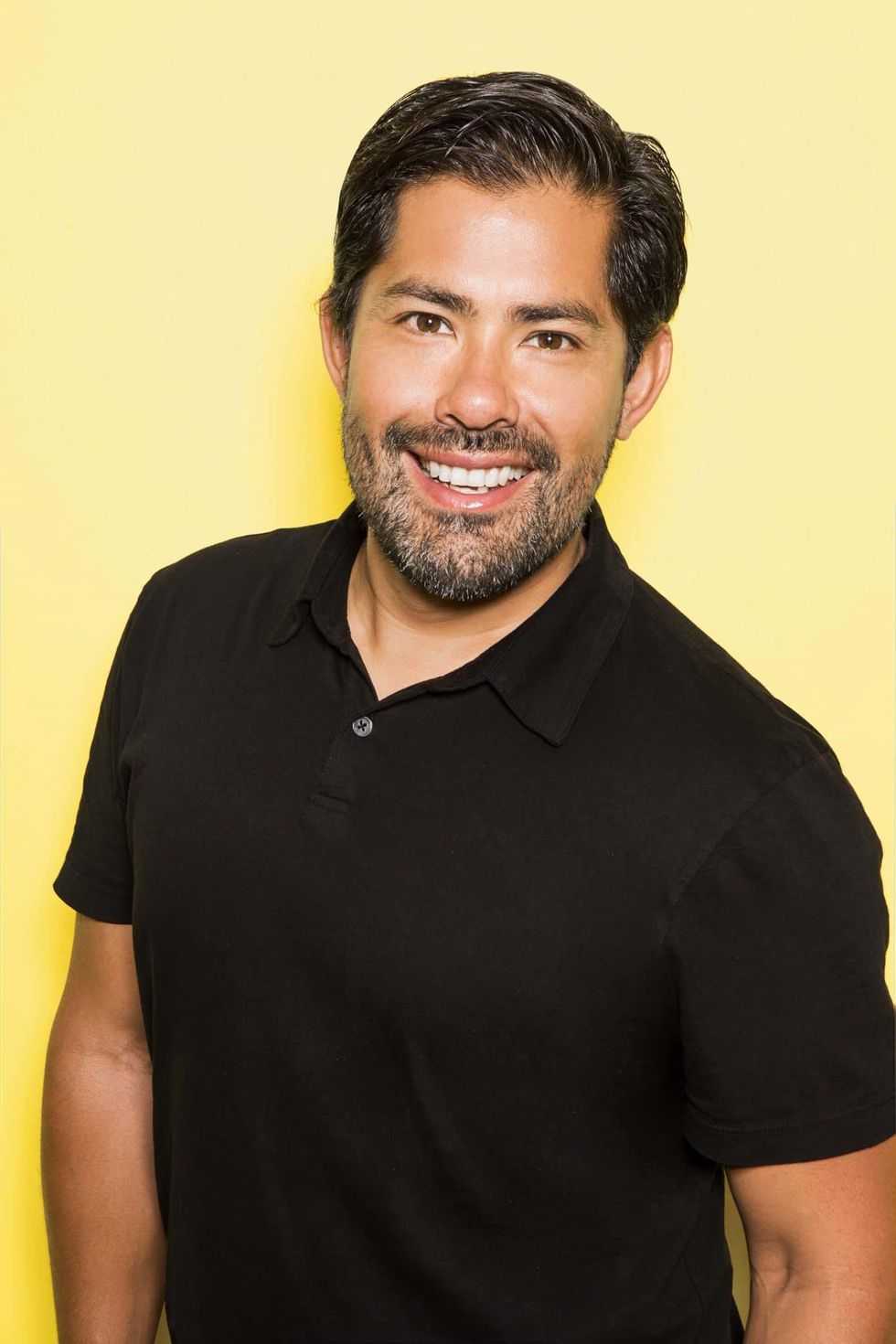 Donny Salazar
Donny Salazar
There's probably no business more crucial in today's retail landscape than logistics.
Donny Salazar co-founded MasonHub as a way to help retailers streamline their logistics and fulfillment in 2018. His company, valued at $85 million, connects brands to its network of fully-owned and operated fulfillment centers so that they can scale more easily. To date, MasonHub has raised $21.5 million, most recently hauling in a $15 million round led by Autotech Ventures, according to Pitchbook. It counts Carbon38, 11 Honoré, MINDD, Vegamour and Bala Bangles among its clients.
Salazar, who was formerly an executive at Gilt Groupe, is focused on high-growth companies.
"Throughout my experience scaling businesses, I struggled to find a partner that could support a fast-growing brand and cared about the customer experience as much as I do," Salazar wrote earlier this year.
Lead illustration by Ian Hurley.
Correction: This story corrects the amount MasonHub raised and its valuation. A previous version relied on incorrect Pitchbook data, which has since been updated.
Over the past five years, West Hollywood-based Wondery transformed from Hernan Lopez's hunch about the future of audio to the sixth largest podcast publisher in the U.S., boasting over 8 million monthly listeners and 30 hit shows.
A former 21st Century Fox executive, Lopez started the podcast studio with the belief that in-depth, narrative audio stories were poised to bloom much like serialized television dramas had when he was in TV; he wanted to make "Breaking Bad" and "Mad Men" versions of podcasts.
Wondery has produced dozens of original series including "Dr. Death" and "Business Wars," and has 19 shows currently in development to become television series. Sony and Apple are reportedly interested in snapping up the producer as the media behemoths try to ramp up their presence in the growing podcast market.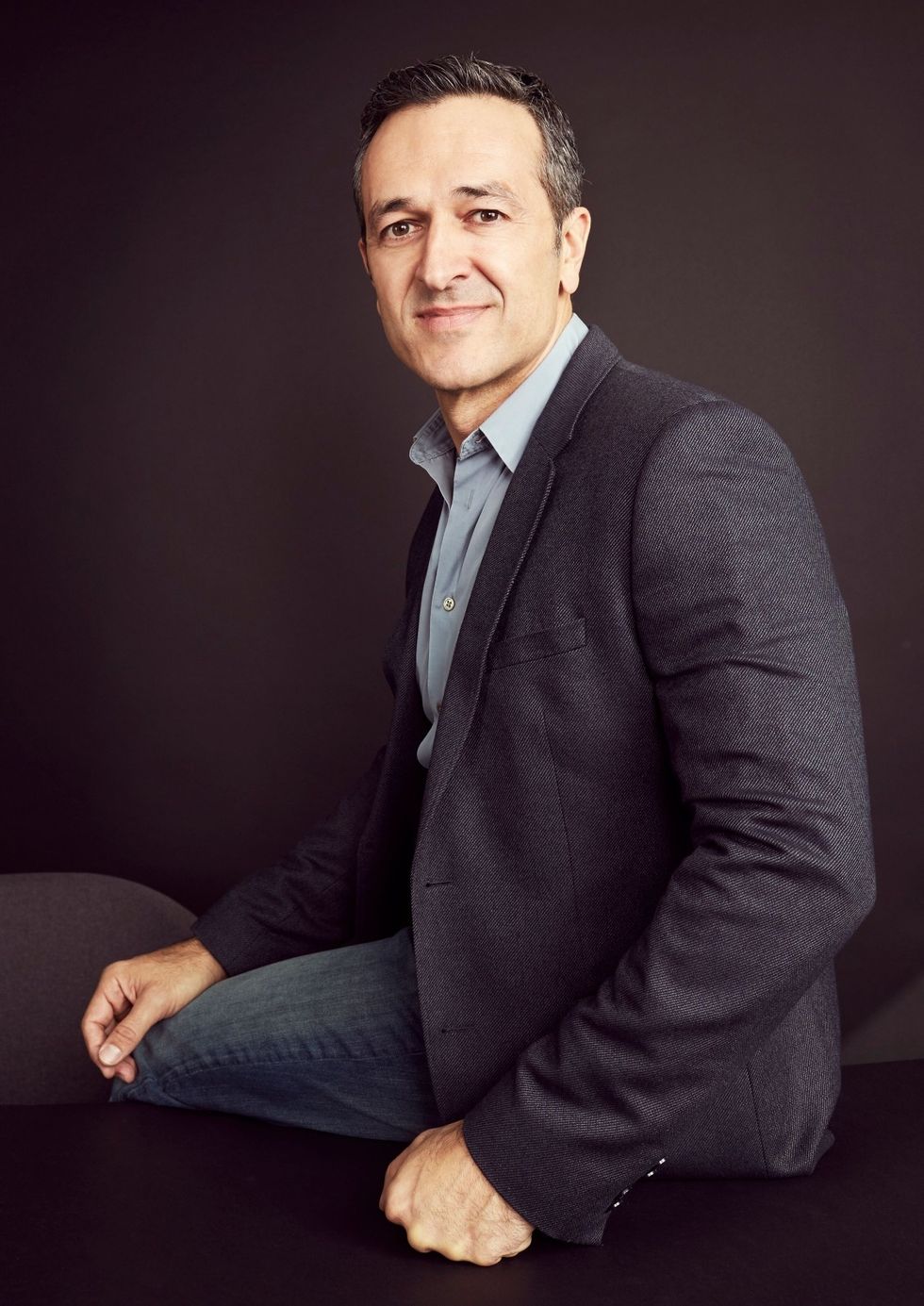 Hernan Lopez started Wondery with the belief that in-depth, narrative audio stories were poised to bloom.
Wondery does not publicly disclosed its financials, but Lopez has previously said the company is profitable. Some analysts reportedly peg its worth between $300 and $400 million. About three-quarters of Wondery's revenue comes from advertising, but Lopez said its revenue share from content licensing is growing (Wondery owns the intellectual property for all of its originals). It also launched a subscription service, Wondery Plus, in June.
While the company is enjoying its moment, Lopez is personally under fire. He's facing allegations for wire fraud and bribery stemming from his time at Fox, in relation to broadcasting rights for international soccer tournaments. He has denied any wrongdoing but the situation has cast a cloud over the company.
dot.LA spoke with the Wondery chief about the allegations, why he thinks the podcast industry needs to diversify its revenue streams, and how memories of the early days of Netflix are driving the surge of podcasting M&A.

Regarding the allegations against you of bribery and wire fraud – around which you've said you maintain your innocence and believe you will be exonerated by a jury – what's your understanding of how the prosecutors even came to the impression that these allegations occurred and that you were involved?

All I'll tell you is that they got it wrong. I know that they got it wrong and my lawyers know that they got it wrong. And, I'm very confident that when the facts come out they will see that they got it wrong, but I don't really want to comment beyond that.
How is this episode affecting the company and you personally?
As you would expect, it's something that you feel is unfair, because being unfairly accused of something, wrongly accused of something, it's just...not great. What can I say? But I just keep my chin up, and I'm going to work every day knowing, in my heart, that people that know my character and know me – that if you ask anybody they will tell you, anybody who knows me, knows that there's no way that that will be true. And it's not affecting the company.
What can you tell me about the swirling talks that Wondery might soon be acquired?

The only thing that we're saying publicly is that it shouldn't be surprising that companies are approaching us.
Hypothetically speaking, then, if you were further to explore being acquired, what kind of arrangement would be attractive to you?
All I can say is that we love being independent. I've had a lot of fun and I'm still having a lot of fun running this company and building it from the ground up. So for us, that independent spirit means a lot. Driving value and continuing to make the shows that our listeners care about is of utmost importance. And making sure that our employees are thriving and happy is hugely important; every single one of our employees has an option or is a stockholder and I just want to make sure that whatever we end up doing, it's the right outcome for them.
What's your vision on how you see the podcasting industry growing and improving its monetization?
The more diversified your revenue streams, and the more recurring, the better for the health of a business. So I think we're going to see more people realizing that revenue streams beyond advertising don't detract from advertising revenue because not only can you have multiple revenue streams, but they sometimes can even help your advertising business. Every time there's a television show on air about one of our podcasts, our listening goes up, and that in turn helps our advertising business and also helps our subscription business, because it's just more awareness of the story and more awareness of the Wondery brand.
How has the pandemic affected Wondery in terms of audience size and revenue?
We were hit in the second quarter on advertising revenue but that's way more than reversed now. On audience size, we're now higher than we were before the pandemic. I think that's true industry-wide, because what's happened is that a lot of people discovered how they could listen to podcasts at home, in moments of the day that they weren't previously listening.
Q3 was through-the-roof strong. For us, it was essentially double year- on- year. And Q4 is very strong as well. Our non-advertising revenue was significantly up versus last year in the second quarter and throughout this year; we finalized a number of licensing deals in the second quarter and that laid the foundation for recurring revenue over the following months.
What are your plans for Wondery's further growth?
The primary driver is continued audience growth, and better monetization from multiple revenue streams and Wondery Plus; a subscription business is a very strategically important part of our business because it not only brings revenue, but it also allows us to connect directly with our superfans.
We also want our share of international revenue to keep increasing over time. We've been doing limited local language translation, partially because the marketplaces outside of the U.S. are younger than the U.S. is, and we have wanted to concentrate first on monetizing our English-language audience, which is significant in Canada, Australia, and the U.K. But now we're ready to accelerate our local language strategy, starting next year, and even produce fully local stories in some places.
How does being headquartered in Los Angeles help Wondery?
Los Angeles is the capital of the entertainment world, especially when it comes to television, and a lot of what we do is borrowed from the television and film industries, both on the creative and editorial side as well as the marketing toolkit. So it's easier here to talk to somebody who knows what characters and stakes are, because everybody in Hollywood talks about characters and stakes.
What do you see as the driver behind the recent consolidation in podcasting, and to what extent do you think it will continue, whether Wondery's involved or not?
I'll give you an analogy. In 2010, when I was at Fox – and you could've said the same thing at Disney or Viacom or Comcast – we were all looking at Netflix and thinking, 'That's a cute little company.' It was worth $3 billion and I can guarantee you, all of us, at the time, thought it was hugely overvalued – that one day people are going to realize how silly they were that they were valuing Netflix at $3 billion.
In 2010, they were two years into streaming, broadband connections weren't as good and streaming libraries were not great and people barely had started using the iPad, so Netflix was still better known for the DVD business than it was known for the streaming business. $3 billion. Only 10 years later, how much is Netflix worth today? More than all of the other media companies. So, I think what's happened is that a lot of the companies that missed out on the potential to buy Netflix, and a lot of companies who are parallel, are looking at that and saying, 'Look, are we going to miss out on a massive consumer trend?' It's undeniable that there's an increase in consumption of audio in general, and in particular of podcasts, so companies want to be part of that consumer trend.
Do you see that affecting Wondery's competitiveness?
I don't, because there's something really powerful about being a neutral and independent platform with the ability to launch 30 number one hits, which is when creators want to make their show, they typically care about three things: a) how they're treated creatively; b) how many listeners are their shows going to be in front of; and c) the economics. It's hard to find the ideal combination of all three for any creator and Wondery's an ideal home for all three. There aren't many other companies that have taken a complex story idea to an end product as repeatedly as we have.
Editor's note: This interview has been edited for brevity and clarity.