'Artists Have More Options': Q&A CEO Troy Carter Thinks Record Labels Will Soon Have to Change
Sam Blake
Sam primarily covers entertainment and media for dot.LA. Previously he was Marjorie Deane Fellow at The Economist, where he wrote for the business and finance sections of the print edition. He has also worked at the XPRIZE Foundation, U.S. Government Accountability Office, KCRW, and MLB Advanced Media (now Disney Streaming Services). He holds an MBA from UCLA Anderson, an MPP from UCLA Luskin and a BA in History from University of Michigan. Email him at samblake@dot.LA and find him on Twitter @hisamblake
Dec 21 2020
Troy Carter, 48, knows the modern music business well. The Philadelphian-turned-Angeleno has managed Lady Gaga, John Legend and Eve, and formerly led creator services at Spotify. Carter, who also oversees the entertainment assets of the late artist Prince, has been an advocate for artists and called for greater artist-ownership of their copyrights.
In early 2019, Carter launched Q&A with longtime collaborators Suzy Ryoo and J. Erving. The music-tech company aims to help artists and labels navigate everything from royalty payments to creating hit music through a combination of services and software. One of its first moves was to merge with Erving's Human Re Sources, a distribution and label services company that Sony acquired this December. But its most-watched move is a tech spin on talent management, including a new product that uses music enthusiasts and AI to test whether songs can become hits.
---
Earlier this month, the company launched Venice Innovation Labs, a division that's developing the predictive software, along with another product to help record labels distribute music, manage their artist roster and keep track of financial splits and payments. It counts Grammy-nominated Ant Clemons and Baby Rose among its early clients.
Carter has been an active early-stage tech investor through his angel fund, AF Square, which has invested in Spotify, Dropbox and Uber, along with L.A.-based PlayVS, FazeClan, Blavity and Thrive Market.
dot.LA caught up with Carter to talk about the future of the music industry and how technology is continuing to shift its balance of power.
What do you see as the main problems facing the music industry?
Artists have more options now than they've had in the past because of technology and capital sources. Before, the types of deals were limited, because it was essentially one capital source: record labels. That's no longer the case. Technology has created lower barriers to entry. Artists can release music on their own and they can start building buzz. If I was starting a label today, I would be looking at: how do I future-proof my label before I get disrupted by other models? Even if labels got a perpetual piece of the revenue stream, if the ownership and control of those rights went back to the artist as the label recouped or reached a profit, that's a model that could work.
Why do you consider that as a model for labels to future-proof themselves?
Otherwise, if the choice becomes I (as an artist) have to give up 80% of my upside in exchange for a $250,000 advance, and that ties me into three to five albums, which is probably eight or nine years of my life – maybe that $250,000 isn't worth it if this (alternative) capital source over here is much less restrictive and gives me the freedom to make different types of decisions. That becomes the differentiating factor.
How are you beta-testing songs?
A label traditionally looks at post-release analytics, which isn't that helpful after you've already invested hundreds of thousands of dollars into a song or project. This is about pre-release analytics, to inform you whether or not you should invest into that particular song or project. In a software business, there's a lot of A/B testing; you're figuring out what works and what doesn't work. And you're investing in things that work, and killing products or features or things that don't work.
The music industry has been such a gut-driven business. If you're in a studio, you like a song, it goes to the record label, everybody gets excited, and you put it out onto digital service providers (e.g. Spotify, Apple Music). But if you find out that fans aren't reacting as much as you thought they would , yet you've already invested in the music video, you already invested in the lyric video, you spent money on photo shoots for the artwork – that's a significant investment.
So when you're A/B testing a song pre-release, how do you assess its viability?
You have real listeners on one side that are giving you real feedback. We know a lot about those listeners and their listening habits. They're giving feedback on the specific songs, whether it's through sentiment analysis, through actual rankings of the songs themselves. It's not coming from just software; it's coming from a combination of software and listeners as well.
How do you identify that initial pool of listeners?
We really did a good job of curating. I think it's over 1,000 sign-ups at this point, and a waitlist as well. We won't give away our secret sauce, but we got a great group of music listeners on the other side. For the cohorts that are in right now, the focus is primarily around pop and hip-hop. And the idea is then to spread it out from there.
So you'll sort of re-curate the cohort as the supply-side evolves?
Exactly. It's not even re-curate as much as it is bringing on. If we decide, you know, country music is the next vertical, it's making sure that we go out and recruit there. If it's classical music – the listeners are specific to the genre.
How do you balance software with human intuition in order to gauge the strength of an artist or a song?
I don't believe software will replace humans in terms of finding great artists. I think (with software) you can identify what people are reacting to and it can give you information on the types of things that people are reacting to. But, in terms of being able to identify who a star is, before there's any data available, that's what great entrepreneurs like Berry Gordy (founder of Motown) or Jimmy Iovine, or people who've started these fantastic labels over the years do.
Our job is to be able to give them tools to help them run those companies and make smarter decisions. Is it this song, or is it that song? Is it this piece of artwork, or is it that piece of artwork? So I don't think it replaces the intuition, and I don't think it replaces the creativity. I think it just helps inform decision-making after they've made those intuitive decisions.
How do you think a young Berry Gordy would be different if he operated today?
The only difference would be the musical tastes would have changed. But in terms of the core principles of what he would be looking for in an artist, they wouldn't change. That's the difference with Berry Gordy and with real artist-development executives.
You have some executives (now) that basically will look at "what's the velocity of this artist on TikTok or SoundCloud, or YouTube," and that's how they spot talent. Not to say anything's wrong with that, but it's a different approach when there's no data, and you just see, "okay, this person has an incredible voice, and a quality that lights up the room when they walk in; I can help shape this person to be a superstar." It's a different quality that a person like Berry Gordy has, making decisions in the absence of data.
Isn't adding data taking out the very qualities in artist-development executives that you celebrate?
My job, with software, is: Can I help them choose which song they should release first? And what that reaction would be around that song. Can I help them deliver that content from A to Z seamlessly? Can I help them with their project management software as they're going through each step in that creative process? So it's not to replace the creative process, it's to organize the creative process.
A recent article by a past colleague of yours at Spotify, Will Page (former Spotify chief economist), suggested that we've hit 'peak streaming' in some markets. Is that right?
Music is the soundtrack to people's lives. I don't know if we're ever going to hit a peak, in terms of the way people engage with music. If anything, people are going to engage with music even more because you have more television shows which sync music now. When you look at the amount of content on TV, you look at the amount of games, the amount of short-form video that's being made, you look at TikTok videos – I think engagement is going to continue to grow. It's too early to be able to say whether we've hit peak or not. We went through a really interesting year, where a lot of behaviors changed, and we need to see what normalization is going to look like. We can probably answer that question better a year from now.
Looking forward, what do you think the role of livestreaming and livestreamed concerts becomes?
We're at the very, very, very beginning of what we're going to see in the livestreaming space – specifically around AR and VR. The live concert experience is limited to who can be in a room. And there's only a small percentage of really great seats in the house. Right now you're capped at a capacity, plus the amount of wear and tear on artists to do 150, 200 tour dates throughout the year, and the level of expense that comes with that as well; we can figure out much better experiences. Not to say it's going to replace it, but I think it's going to be very complementary and I think we're at the very, very, very beginning stages right now.
When do you think live events return?
I think in the U.S., we'll see that this summer we'll be back up and running with live. Probably not at full capacity, but I think by the end of 2021, we'll be back full-capacity.
What's ahead for Q&A and Venice?
We have things coming down the pipeline that we're excited about. But our thing is: Can we become the operating system for the music industry? If you look at what our workflow looks like right now, people are still sending music in Dropbox and Box, or WeTransfer; lyrics are written in people's notes on their phone or on Google Docs or on texts; you may have something on your email at the label but somebody else may have something else on their email. There's no central source of truth when you're managing a project. So the way we're looking at it is, for creative projects and labels, can we become the central source of truth?
This interview has been edited for brevity and clarity.

---
Sam Blake primarily covers media and entertainment for dot.LA. Find him on Twitter @hisamblake and email him at samblake@dot.LA

Sam Blake
Sam primarily covers entertainment and media for dot.LA. Previously he was Marjorie Deane Fellow at The Economist, where he wrote for the business and finance sections of the print edition. He has also worked at the XPRIZE Foundation, U.S. Government Accountability Office, KCRW, and MLB Advanced Media (now Disney Streaming Services). He holds an MBA from UCLA Anderson, an MPP from UCLA Luskin and a BA in History from University of Michigan. Email him at samblake@dot.LA and find him on Twitter @hisamblake
https://twitter.com/hisamblake
samblake@dot.la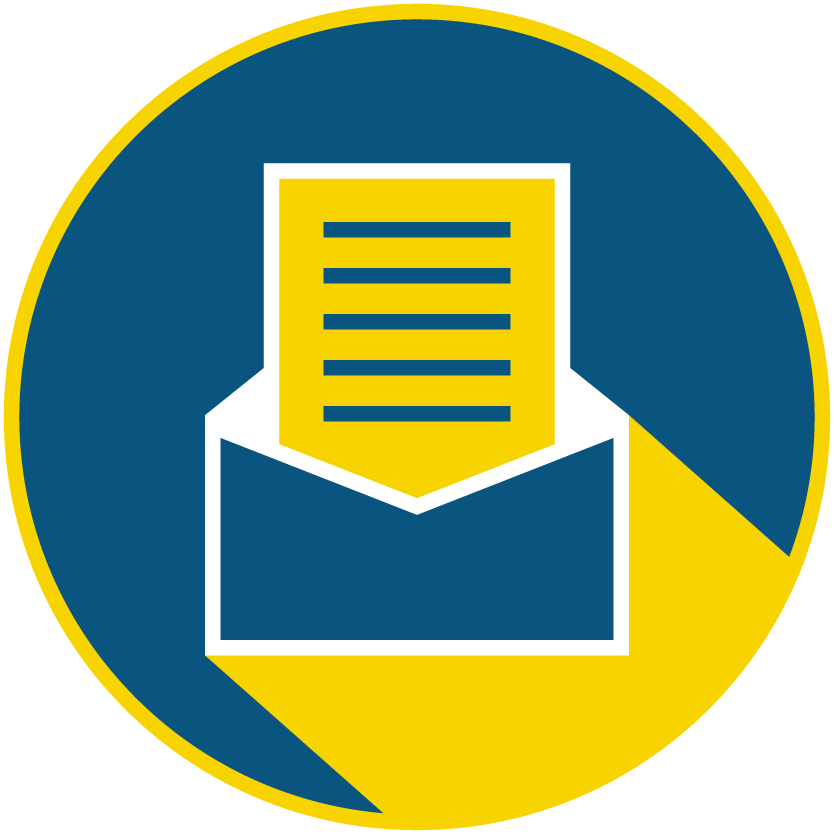 Subscribe to our newsletter to catch every headline.
On this week's episode of Just Go Grind, hear from Marlon Nichols, founding managing general partner at MaC Venture Capital, a seed-stage venture fund whose investments run from $1.5 million to about $2 million. Their focus is on emerging behavioral and cultural trends plus technology that enterprise will need to stay current.
How does the firm find what's new before anyone else? Marlon says it's their extensive network of people with their fingers on the pulse of pop culture — "from movie stars to movie makers to musicians and producers that are traveling the world and are seeing a ton of things, to relationships with some of the top global advertising agencies" — and once MaC VC hears a trend repeating, they investigate it to see if it's "real."
The decision making is collaborative at MaC VC, made up of co-founders from M Ventures and Cross Culture Ventures, Marlon's previous firm. Merging their companies made sense because they had been co-partnering on many investments, the partners had known each other personally for many years, and they wanted to create a larger investment fund and vehicle. They took six months to actively work together in order to gain confidence in their compatibility. Marlon says, "we wanted to source deals together, evaluate those deals together, learn each other's quirks and and habits, likes and dislikes, pet peeves — all those things." All this to build a firm that is a "multi-fund, multi-decade relationship."
On this episode, hear about how Marlon got into venture capital, what institutional limited partners are looking to invest in and what's next for MaC VC.
Marlon Nichols is a founding managing partner at MaC Venture Capital (formerly Cross Culture Ventures), which finds entrepreneurs who are building the future for the rest of America. He's a former Kauffman fellow and investment director at Intel Capital, where he launched Intel's $125M diversity fund. Marlon, with an extensive background in technology, private equity, media and entertainment, has a unique eye for global trends and shifts in consumer behavior. This has helped him capture high-potential investments, which include Gimlet Media, MongoDB, Thrive Market, Fair, LISNR, Mayvenn, Blavity, Pipe, Wonderschool and other companies that reflect overlooked markets. He serves on the board of directors for Ajua, Blavity, Finesse, Kauffman Fellows Program, LISNR, Ryff, Sote and Wonderschool. (from MaC website).

Laurel Moglen, dot.LA Sr. Podcast Producer and Editor, contributed to this article.
From Your Site Articles
Related Articles Around the Web
Justin Gordon
Justin Gordon is the founder of "Just Go Grind" and host of the "Just Go Grind Podcast," a daily show with more than 200 episodes featuring interviews with entrepreneurs and investors. He has an MBA from USC, is an aspiring runner with a 1:29 half marathon personal best, and wants to help one billion people in his lifetime.
Despite — or in many cases because of — the raging pandemic, 2020 was a great year for many tech startups. It turned out to be an ideal time to be in the video game business, developing a streaming ecommerce platform for Gen Z, or helping restaurants with their online ordering.
But which companies in Southern California had the best year? That is highly subjective of course. But in an attempt to highlight who's hot, we asked dozens of the region's top VCs to weigh in.
We wanted to know what companies they wish they would have invested in if they could go back and do it all over again.
Startups were ranked by how many votes each received. In the case of a tie, companies were listed in order of capital raised. The list illustrates how rapidly things move in startup land. One of the hottest startups had not even started when 2020 began. A number doubled or even 16x'd their valuation in the span of a few short months.
To divvy things up, we delineated between companies that have raised Series A funding or later and younger pre-seed or seed startups.
Not surprisingly, many of the hottest companies have been big beneficiaries of the stay-at-home economy.
PopShop Live, a red-hot QVC for Gen Z headquartered out of a WeWork on San Vicente Boulevard, got the most votes. Interestingly, the streaming ecommerce platform barely made it onto the Series A list because it raised its Series A only last month. Top Sand Hill Road firms Andreessen Horowitz and Lightspeed Venture Partners reportedly competed ferociously for who would lead the round but lost out to Benchmark, which was an early investor in eBay and Uber. The round valued PopShop Live at $100 million, way up from the $6 million valuation it raised at only five months prior.
Scopely, now one of the most valuable tech companies in Los Angeles, was also a top vote getter.
The Culver City mobile gaming unicorn raised $340 million in Series E funding in October at a $3.3 billion valuation, which nearly doubled the company's $1.7 billion post-money valuation from March. It is no coincidence that that was the same month stay-at-home orders began as Scopely has benefited from bored consumers staying on their couch and playing ScrabbleGo or Marvel Strike Force.
The company's success is especially welcome news to seed investors Greycroft, The Chernin Group and TenOneTen ventures, who got in at a $40 million post valuation in 2012. Upfront Ventures, BAM Ventures and M13 joined the 2018 Series C at a $710 post-money valuation.
Softbank-backed Ordermark, which flew more under the radar, also topped the list. The company's online ordering platform became a necessity for restaurants forced to close their dining rooms during the pandemic and raised $120 million in Series C funding in October.
On the seed side, two very different startups stood out. There was Pipe, which enables companies with recurring revenues to tap into their deferred cash flows with an instant cash advance, and Clash App, Inc., a TikTok alternative launched by a former employee of the social network in August.
We will have the list of Southern California's top seed startups out tomorrow.
Lead art by Candice Navi.
Ben Bergman
Ben Bergman is the newsroom's senior finance reporter. Previously he was a senior business reporter and host at KPCC, a senior producer at Gimlet Media, a producer at NPR's Morning Edition, and produced two investigative documentaries for KCET. He has been a frequent on-air contributor to business coverage on NPR and Marketplace and has written for The New York Times and Columbia Journalism Review. Ben was a 2017-2018 Knight-Bagehot Fellow in Economic and Business Journalism at Columbia Business School. In his free time, he enjoys skiing, playing poker, and cheering on The Seattle Seahawks.
https://twitter.com/thebenbergman
ben@dot.la