president trump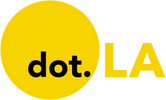 Get in the KNOW
on LA Startups & Tech
X
president trump
TikTok | Solen Feyissa | Flickr
Justice Department lawyers argued in a federal court filing Thursday that TikTok's explosive growth and its relationship to the Chinese Communist Party made the popular social media app "a direct threat to the privacy and security of U.S. persons."
The U.S. Department of Justice filing is in response to a request by one of TikTok's U.S.-based employees for a judge to pause President Trump's ordered ban on TikTok, which would take effect on Sept. 21. The filing is a first look at the U.S. government's arguments against TikTok and its employee's efforts to push back on the ban.
TikTok has found itself in the Trump administration's line of fire over concerns that its China-based parent company, ByteDance Ltd., is sharing the popular app's data with the communist government. On August 6, Trump issued an executive order giving the app 45 days before "transactions" with the platform are banned. Meanwhile, the president has also pushed for a sale of TikTok to a U.S.-based parent company.
Last month TikTok technical program manager Patrick S. Ryan filed his federal lawsuit in the U.S. District Court of the Northern District of California accusing Trump of violating his Constitutional rights and defaming and disgracing U.S.-based TikTok Inc. employees by painting them as working for the Chinese Communist Party.
The government's filing states that Chinese law imposes "broad obligations on citizens and companies to cooperate" with the Chinese Communist government and that they must provide data and technological support to security agencies and the military.
"ByteDance is a Chinese company through and through," the filing argues. "It is headquartered in Beijing, subject to Chinese intelligence laws, contains internal CCP committees, and its founder and CEO has publicly affirmed that the company is committed to promoting the agenda and messaging of the CCP."
The government's Thursday filing asked U.S. District Judge Vince Chhabria, an Obama appointee, to deny Ryan's request for a temporary restraining order, immediately pausing the ban.
TikTok has called the government's allegations against it "speculative" and has said it took "extensive" efforts to address the administration's concerns about national security. The company did not immediately reply to a request for comment, but a spokesman previously told dot.LA that the company has "never provided user data to the Chinese government, nor would we do so if asked."
But because Trump's executive order bans generic "transactions," Ryan argues it's unclear if TikTok Inc. can even pay its 1,500 U.S.-based employees their wages and salaries when it goes into effect later this month.
Ryan's attorneys argue that he and other TikTok employees are in "imminent danger of losing their livelihood through governmental action that has no basis in fact, was politically driven, and afforded (Ryan) no procedural protections," according to court filings.
The U.S. Department of Commerce doesn't need to define the term "transaction" until the day the order takes effect, making it unclear if it will ultimately exempt wages and salaries for employees.
"The 1,500 TikTok employees working in the U.S. and their families will not be able to pay their rent or mortgages, or pay for food, medical treatments, and other essentials of life," Ryan's filing for a temporary restraining order states. "The executive order has offered no evidence that TikTok has breached national security interests, is capable of breaching national security interests or is about to breach national security interests."
Moreover, because Trump's executive order states that any effort to violate it is deemed a "conspiracy," the language could have a "chilling effect" on people going to work and doing their jobs, said Alexander Urbelis, a partner at Blackstone Law Group LLP, which represents Ryan.
The penalties for such a violation are not trivial. A violator can be fined up to $1 million or 20 years in prison.
Many of the 1,500 employees are new, as TikTok expanded from 300 employees a year ago to five times that number today. The order also jeopardizes the immigrant visas of employees in the U.S. on H1B visas that require an employer to sponsor them, the lawsuit alleges.
Ryan's lawsuit is believed to be the first time an employee has sued the president over an executive order, Urbelis said. But Justice Department attorneys argued Thursday that while Ryan is an employee of TikTok, the executive order doesn't directly impact him. They add that Ryan has not alleged that the president "intended to injure him personally," which could give him a case.
"As an employee of a private company, (Ryan) does not have protected property interest in future wages and unearned salary," the government's filing argues.
While Trump's executive order is founded on the government interest of "preventing the PRC (People's Republic of China) from using TikTok to surveil the American people, censor information, sow misinformation, and collect and use 'vast swaths' of personal and proprietary information from American users to advance the PRC's own interests."
Justice Department attorneys argue that the president has discretion over what constitutes a national emergency, and that it is "essentially a political question," not a legal one.
Ryan's attorney, Urbelis, said in a statement Thursday that the government's arguments are an obvious after-the-fact effort to cover for the president's "ill-considered actions."
"The President's own words and the timing of his statements signaled an obvious intention to target and punish TikTok (as part) of the president's tough-on-China political play and because TikTok users have levied trenchant criticisms of the president and his administration," Urbelis said.
In a brief filed Thursday in support of Ryan's lawsuit, the Electronic Frontier Foundation, a digital rights advocacy group, and two TikTok users argued that the executive order has a "direct and arguably intentional effect" on the First Amendment rights of millions of people to communicate free of government interference.
"It is hard to imagine the national security interests that would be compromised by a foreign power knowing viewership data of most of the content on TikTok," the amicus brief states, adding that the order is too broad.
Trump issued a second executive order on Aug. 14 giving ByteDance 90 days to divest itself of its U.S. TikTok operations. Trump has said he supports the potential acquisition of TikTok by Oracle, though ByteDance has reportedly been in talks with multiple interested suitors, including Microsoft and Walmart. Amid those talks, TikTok CEO Kevin Mayer resigned last week.
__
Do you have a story that needs to be told? My DMs are open on Twitter @latams. You can also email me at tami(at)dot.la, or ask for my contact on Signal, for more secure and private communications.
Snap has decided to stop featuring President Donald Trump's account on its Discover platform, where users can watch curated videos.
The Santa Monica-based company issued a statement Wednesday:
"We are not currently promoting the President's content on Snapchat's Discover platform. We will not amplify voices who incite racial violence and injustice by giving them free promotion on Discover. Racial violence and injustice have no place in our society and we stand together with all who seek peace, love, equality, and justice in America."
A Snap spokesperson said the company made the decision over the weekend. On Sunday, Snap CEO Even Spiegel wrote to his employees, condemning racial injustice.
"I am heartbroken and enraged by the treatment of black people and people of color in America," he wrote.
Though Spiegel did not specifically call out President Trump in that letter, he highlighted that Snap has a responsibility to monitor the content on its platform.
"We simply cannot promote accounts in America that are linked to people who incite racial violence, whether they do so on or off our platform." Spiegel wrote. "Our Discover content platform is a curated platform, where we decide what we promote. We have spoken time and again about working hard to make a positive impact, and we will walk the talk with the content we promote on Snapchat. We may continue to allow divisive people to maintain an account on Snapchat, as long as the content that is published on Snapchat is consistent with our community guidelines, but we will not promote that account or content in any way."
The president's account remains on the platform, and is accessible via search and to subscribers, a Snap spokesperson noted. Unlike some other social media platforms, the spokesperson also said that Snap does not consider itself a "'town square' where anyone can speak publicly to the entire Snapchat community." Rather, as the curator of content on its Discover platform, Snap says it has a "responsibility to our community to show them public content that we believe will enhance their experience on Snapchat."
President Trump's campaign manager Brad Parscale issued a response on the Trump campaign's website:
"Snapchat is trying to rig the 2020 election, illegally using their corporate funding to promote Joe Biden and suppress President Trump. Radical Snapchat CEO Evan Spiegel would rather promote extreme left riot videos and encourage their users to destroy America than share the positive words of unity, justice, and law and order from our President.
"Snapchat hates that so many of their users watch the President's content and so they are actively engaging in voter suppression. If you're a conservative, they do not want to hear from you, they do not want you to vote. They view you as a deplorable and they do not want you to exist on their platform."
In May, Joe Biden appeared on the featured "Good Luck America" program, where he was interviewed and asked to address the perception that he is "old, out of touch, and kind of lame."
As dot.LA reported Monday, Snap has been the platform of choice for some people and groups seeking to promote violence, theft and property damage in the recent civil unrest.

The self-described camera company is protected from financial liability for such messages by Section 230 of the Communications Decency Act.
Last week, however, Trump signed an executive order that may change all of that by enabling federal regulators to punish social media companies for how they moderate content on their sites. Lawmakers and internet freedom advocates called the action illegal and improper under the First Amendment.
As of 12:45 p.m. PT, Snap's share price was down about 1.5% for the day.
---
Sam Blake covers media & entertainment for dot.LA. Find him on Twitter @hisamblake and email him at samblake@dot.LA

Annie Burford, dot.LA
Here are the latest headlines regarding how the protests around the killing of George Floyd are impacting the Los Angeles startup and tech communities. Sign up for our newsletter and follow dot.LA on Twitter for the latest updates.
Today:
Disney will donate $5M to Social Justice Groups
Blck VC group launches 'We Won't Wait' campaign
a16z VC firm launches fund to target diverse founders
Snap stops promoting Trump's account in its Discover feature