battery ventures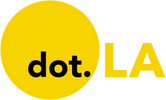 Get in the KNOW  
  on LA Startups & Tech  
X
battery ventures
Santa Monica-based software engineering startup LinearB has raised $50 million in Series B funding led by San Francisco's Tribe Capital, the company announced Monday.
New investor Salesforce Ventures and existing investors Battery Ventures and 83North also participated in the round, which takes LinearB's total capital raised to $71 million.
LinearB, which also has offices in Tel Aviv, Israel, was founded in 2018 by Ori Keren and Dan Lines, former executives at cybersecurity firm Cloudlock (which was acquired by Cisco for $293 million in 2016). Informed by difficulties in scaling software development at Cloudlock, the pair launched LinearB, which is essentially a productivity tracker for engineers that provides data analytics and workflow metrics. The platform documents how many hours have been spent coding, how long it took to deploy code and what percentage of code was failing or creating problems.
The startup said it has grown its customer base from 1,500 to 5,000 software development teams "in the past year," including clients at Bumble, BigID, Cloudinary, Unbabel and Drata. The new funding will be used to expand LinearB's engineering, sales and marketing teams and further develop its product.
As working from home becomes the norm, LinearB is one of several software-focused companies aiming to meet the demands of a remote engineering workforce. Sourcegraph, a code-collaboration startup based in San Francisco, has been used by the likes of Tinder and Amazon to help scattered engineers annotate and collaborate on code. Jellyfish, a Boston-based productivity startup, helps managers see what work engineers spend their time on each day.
From Your Site Articles
Related Articles Around the Web
The founder and CEO of Italian battery manufacturer Italvolt announced plans today for a new $4 billion gigafactory in Southern California's Imperial Valley that should produce enough batteries to supply 650,000 electric vehicles annually.
Italvolt CEO Lars Carlstrom said he's formed a new company, Statevolt, that will build the 54-gigawatt-hours (GWh) facility with the help of Controlled Thermal Resources (CTR), a California-based lithium extraction company that will supply the factory's lithium and geothermal power. Statevolt is still "undertaking due diligence" on the exact location of the facility, which should be "one of the largest" battery factories in North America upon completion, it said.
"The development of lithium-ion batteries is crucial for the U.S. to meet its goals to transition to net zero [carbon emissions]," Carlstrom said in a statement. "Today, we face a significant shortage in the amount of lithium that is required to meet the demand for electric vehicles."
Carlstrom added that Statevolt's partnership with CTR is "pioneering a new, hyper-local business model," which said "will offer Statevolt a significant advantage in producing lithium-ion batteries at scale." CTR will supply the gigafactory's lithium from its nearby Hell's Kitchen Lithium and Power development, which is slated for completion in 2023.
That would give the battery maker an advantage at a time when lithium prices have climbed due to a global supply chain squeeze exacerbated by Russia's invasion of Ukraine, as well as growing demand for electric vehicles—and, in turn, lithium-ion batteries to power EVs.
Instead of traditional open-pit mining or evaporation ponds, CTR extracts lithium from geothermal brine—extremely hot, salty water located in abundance underneath the Imperial Valley's Salton Sea. The brine is pumped to the surface and then purified to extract lithium-containing salts. CTR says the process, when done correctly, could have "near-zero" carbon emissions.
Home improvement startup Porch acquired moving concierge startup Kandela in April 2019, describing it as a strong complement to its existing slate of services. But a little more than a year later, Kandela is suing its new Seattle-based owner, alleging that Porch purposefully sought to reduce the long-term payout under the deal.
Kandela filed the lawsuit in Los Angeles County Superior Court on Monday, accusing Porch of fraud and breach of contract. The company alleges that Porch and its CEO Matt Ehrlichman "have engaged in a stunning and systematic pattern of fraud designed to prevent Kandela from achieving any earnout" for hitting certain milestones, to according to the complaint.
The Los Angeles-based startup is seeking $11.5 million plus punitive damages.
Here's a statement from Ehrlichman, shared with GeekWire via email:
"Porch acquired Kandela and the acquisition included an earnout. Unfortunately, when selling its business, Kandela oversold their ability to hit its own objectives. We strongly dispute all claims related to this lawsuit and we will defend ourselves vigorously. Porch as a company has grown rapidly and we will continue to work in partnership with utilities and other partners across the country to help make the homeownership experience better and we are excited about what is ahead."
Porch helps match home service professionals with homeowners for improvement projects. Founded in 2012, Kandela aimed to simplify the moving experience by setting up installation of home services like TV, internet and security systems. It employed 100 people when Porch acquired the company.
"Kandela's mission closely aligns with Porch's — to make tasks related to the home easier, faster, and simpler," Ehrlichman said in a statement after the acquisition in April 2019. "Kandela's suite of services are a natural extension of the work Porch is already undertaking."
The all-stock acquisition was valued at approximately $11.5 million, according to the complaint, which notes that Kandela would "earnout" more than $6 million by achieving certain revenue and profitability milestones.
But Kandela alleges that Porch was "hell-bent on ensuring that Kandela did not achieve any earnout" by withholding resources from Kandela, refusing to sell Porch products and services to Kandela customers, and instructing Kandela to "sell products and services that did not exist."
"Porch and Ehrlichman's misconduct was designed to suppress Kandela's business so that Kandela could not achieve any of the earnout targets set forth in the parties' agreement," the lawsuit reads.
This is the latest chapter in a tumultuous startup journey for Porch and Ehrlichman.
The high-profile Seattle startup grew rapidly and raised $100 million less than two years after it came out of stealth mode in 2013, inking partnerships with Lowe's, Facebook, and others.
But just months later, Porch reduced its headcount from 500 to 250 as the company was forced to repair the business. Porch emerged from a two-year quiet period in April 2018, and said it had resumed growth.
Porch originally made money by matching homeowners with home services professionals. It has since evolved into a "vertical software-as-a-service company" that sells CRM products to moving companies, large utility providers, home inspectors, and more, helping their customers with maintenance projects and moves. Porch says its software platform grew revenue by 10X between 2017 and 2019.
Porch raised more than $20 million as part of a Series C round in January of this year. It was the first equity round for Porch since the company landed a $65 million investment in 2015. The company's investors include Battery Ventures, Capricorn Investment Group, Founders Fund, Valor Equity Partners, Lowe's, Black River Ventures, Moderne Ventures, HVAC distributor Watsco, and others.
This story first appeared on GeekWire.