trump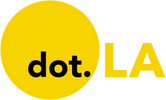 Get in the KNOW
on LA Startups & Tech
X
trump
First it was 90 days, then an additional 15, and then the forced TikTok sale faded from national consciousness as the presidential election altered the priorities of the country and the Trump administration. Now the Biden administration appears to be hitting the brakes. In court filings, government lawyers filed an uncontested motion to postpone the cases related to a potential ban of the popular social media app.
The request also suggests status reports at 60-day intervals, and states the administration plans to conduct its own evaluation of the matter.
"The government will then be better positioned to determine whether the national security threat described in (President Trump's executive orders)...continue to warrant the identified prohibitions," the filing reads.
Joe Biden has previously raised concerns over how the Chinese government may access data that TikTok collects and discussions have reportedly continued between TikTok-owner ByteDance and U.S. security officials.
In an interview with CBS' "Face the Nation" this past Sunday, Biden said China should expect "extreme competition" from the U.S., but that he will not necessarily pursue an adversarial relationship in the way that his predecessor did.
In August last year, President Trump issued a pair of executive orders that would forbid American companies from transacting with ByteDance-owned companies and force ByteDance to divest of its TikTok operations in the U.S. Microsoft, Oracle and Walmart emerged as potential new owners.
The Chinese government retaliated by issuing new rules banning exportation by Chinese companies of certain technologies, which would include TikTok's lauded "For You" algorithm. TikTok also sued the Trump administration.
In mid-September, Oracle confirmed it had been selected by ByteDance to become TikTok's "trusted technology provider," and then-Treasury Secretary Steven Mnuchin said the arrangement would bring 20,000 new jobs to the U.S.
A series of deadline extensions and waivers from U.S. government agencies and courts ensued and multiple federal judges ruled Trump's TikTok ban illegitimate.
On February 18, the U.S. government is due to issue its formal response to TikTok's court challenge against the ban.
In the absence of a ban, ByteDance could still sell TikTok, but anyone negotiating to acquire the company valued at approximately $180 billion, according to Bloomberg, would no longer have the same leverage.

Why is TikTok Facing a Ban? And What May Lie Ahead! www.youtube.com
This story has been updated.
The images of a mob of Trump supporters invading the U.S. Capitol Wednesday afternoon played out on live television and in Twitter feeds, but the moment had been building for years.
"Trump's most loyal base, which includes those affiliated with the QAnon conspiracy theory and white supremacists, have long been successful at translating online chatter to real-life action," said Daniel J. Jones, president of the Advance Democracy, a non-partisan nonprofit conducting public-interest research and investigations.

The group released a report on Wednesday that found over half of all QAnon-related Twitter accounts wrote about Jan. 6 leading up to the siege. And that ahead of storming the building, supporters called for violence on Twitter, Parler, TikTok and TheDonald, an online forum frequented by the far right.
"I think we will continue to see this on Parler and Gab and user-generated forms like theDonald.win," Jones said. "I suspect we will also see more coded language for violence to avoid the censors."
In reaction, Twitter, Facebook, Instagram, Snap and Twitch have all banned Trump in some form. But, as mainstream social media companies have cracked down on Trump's false rhetoric, a slew of others have popped up that accommodate the speech, places like Parler, a libertarian-leaning social site created in 2018, run by John Matze and backed by conservative donor Rebekah Mercer.
Several recent Parler posts leading up to the storming of the capitol referenced war, some stating, "the war begins today." On the internet forum TheDonald.win, more than 80% of the top posts on January 6 featured "unmoderated calls for violence in the top five responses," according to the report.
Even on TikTok, the video-sharing platform that too has become a home for political discourse, four widely-shared posts called for violence or rebellion during the protests.
There's been a shift away from mainstream sites like Twitter and Facebook to alt-right platforms as stronger moderation policies have been implemented, said Zachary Steinert-Threlkeld, an assistant professor of public policy at UCLA who studies how social networks affect an individual's decision to protest.
Over the last two years especially, supporters have turned to far-right online platforms for "tactical coordination," he said.
"We have real-time communication about how to protest," he said. "In what I've researched on the Arab Spring, this is quite common behavior. This occurred in Iran, in 2009, for example."
Steinert-Threlkeld said many supporters are also probably having private conversations in closed and private groups on Facebook, for instance, or through encrypted messaging platforms.
Ángel Díaz, who focuses on liberty and national security at the Brennan Center for Justice, said it can be hard now to draw the line between conversations about violence online and actual violence. "We're not in that territory anymore," he said.
The move by some social media companies to block Trump came too late.
"For months the president has been using social media to incite real-world harms," Díaz said. "He encouraged violence towards Black Lives Matter protesters over the summer. He encourages supporters to defy lockdown orders. He encourages supporters to harass election officials."
"I think a lot of how the platforms will react going forward is going to continue to be shaped by a combination of what the public outcry is and what the political pressure is," he said.
From Your Site Articles
Related Articles Around the Web
TikTok can breathe easier after the government gave the viral video app until November 27 to finalize a deal that would allay the government's national security concerns.
The 15-day extension was granted, a filing on Friday showed, by the Committee on Foreign Investment in the United States (CFIUS), the entity monitoring foreign investments.
It's the latest move in a series of delays from the Trump administration to finalize a divestment from the video-sharing platform and its Chinese parent company ByteDance. Trump for months has raised concern over TikTok's threat to national security, alleging the company shares information with the Chinese government. TikTok and ByteDance deny that.
On Thursday, the Commerce Department announced it wouldn't enforce an executive order that set the 12th as TikTok's last day to sell — the last day in a 90-day period. The decision referenced an earlier ruling in which a judge claimed the decision over a ban wasn't within the government's power.
That came after weeks of silence from the government, TikTok claims.
In September, TikTok proposed a plan with Walmart and computer software company Oracle that would mean TikTok becomes a U.S. headquartered company. Trump gave his blessing for the plan, but it hasn't been finalized.