election 2020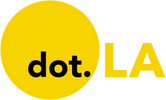 Get in the KNOW
on LA Startups & Tech
X
election 2020
Clean tech companies could see a boom under President-elect Joe Biden, but just how much hinges on Tuesday's Senate election in Georgia.

A large part of Biden's platform is devoted to a plan to "clean energy," with promises to invest $400 billion over 10 years into innovation. If the Senate remains in Republican hands, his plan is unlikely to get as much traction, so environmentalists are looking at Tuesday's Senate races in Georgia as their best hope. A Democrat sweep could mean a big win for California, home to dozens of green energy companies and a national leader in the environmental legislation.
"Unless the Senate changes, I'm not sure that the big spending is going to happen," said Shon Hiatt, a professor at the USC Marshall School of Business.
With a Republican Senate
If the Senate remains a Republican majority, it will likely approve a few tax credits for renewable energy, but the $400 billion Biden wants to invest in clean energy and tech would likely remain unspent, Hiatt said.
"It's not going to be as big as he says it's going to be," said Hiatt. "But regulatory-wise, he will push through the EPA for more stringent air quality measures and that will have a positive impact on renewable energy push here."
California's burgeoning green tech industry had been on the outs under the Trump Administration, which threatened to rescind a signature environmental policy — a tailpipe emissions waiver that allows the state to enforce tougher standards than the federal government. Under a Biden administration, that waiver will most definitely remain in place — making investment into clean tech less risky. And it would help solidify the state's push for greener regulations.
Even without a Senate majority, the Biden administration will be able to roll back many of the previous administration's efforts to undermine environmental protections, and it could implement new policies. A green shift in focus could help push state and local governments that have been reluctant to embrace green technology to do so.
"Policy on the state level is influenced by federal strategy and focus," said Enervee CEO Matthias Kurwig. The Culver City-based company provides a platform for utilities, manufacturers, retailers and governments to help them make energy-efficient choices when buying products. "So we do expect already-committed states to do more in terms of decarbonization and reluctant states will have stronger incentives to make a move in the right direction."
Enervee currently works between companies and utilities such as the LADWP and SoCalGas in Southern California.
El Segundo-based company EV Connect supplies charging station software to the LADWP, several L.A. Caltrans stations, L.A. County and several other local and national organizations. The coming years should help it, after California Gov. Gavin Newsom signed an order to phase out fossil-fuel-reliant cars by 2035.
Its chief executive officer Jordan Ramer, said that under the Trump administration, electric vehicle technologies had not received much federal funding. But Biden's plan includes installing 500,000 new electric vehicle charging stations nationwide by the end of 2030 and migrating the federal fleet to electric vehicles.
"Those two items are extremely impactful to our business in helping to support the federal government in meeting those goals," said Ramer. "500,000 public charging outlets would be just an order of magnitude — larger than what we have done over the last ten years."
These charging stations would be available to anyone with an electric car, which could speed up adoption of electric vehicles.
With a Democratic Senate
Should Georgians elect two Democratic senators, the Senate will be under Democratic control, and Vice President-elect Kamala Harris would have the power to make any tie-breaking decisions.
"If Democrats win," USC Professor Hiatt said, "Biden could absolutely start changing how the budget is going to go, and what grants will go to renewable energy, and the taxes that could be put on and taken away from companies."

That could be a windfall for SoCal's clean tech companies, and enable California to push for more funding, not just legislation enabling clean tech innovation, he added. It would also likely mean that Biden's $2 trillion climate plan would get more traction.
"It's a huge and ambitious plan," said Patrick Maloney, chief executive officer of Santa Monica-based Inspire Clean Energy. "And we do see a lot of the benefit of that investment, making its way into the accelerated growth and new wind or solar facilities, into the grid."
Inspire is a clean energy company that operates as a subscription service. Enrolled homes pay Inspire a flat monthly fee, rather than their utility bill. Inspire then matches each home's energy usage with clean energy by purchasing wind renewable energy certificates (RECs) from wind farms. The hope is that by giving customers the ability to choose where their energy is coming from, consumers can help quicken the transition to clean energy.
Maloney said that missing from Biden's plan, which focuses on getting federal funding to larger national projects, is this focus on customer choice.
"In all those policies, the one thing that's noticeably absent is the consumer," said Maloney. "We really need to see policy leadership moving towards fully competitive markets that empower consumers to take their good intentions and transform them into action."
EV Connect, Enervee and Inspire all agree that Biden's win was a good thing for clean tech. Even if they don't receive funding, they will receive support in policies and initiatives.
"A lot of these initiatives are going to actually move forward. And I think a lot of investors are putting money right now into renewable energy companies, because they see the trajectory, and it will have more of a positive trajectory toward renewable energy," said Hiatt. "But again, a lot of this depends on what happens in the January 5th runoff. If Democrats win ... President Joe Biden could absolutely start changing how the budget is going to go, and what grants will go to renewable energy, and the taxes that could be put on and taken away from companies."
From Your Site Articles
Related Articles Around the Web
California voters overwhelmingly approved a ballot measure that expands consumer data privacy by limiting what businesses can do with their personal information. The new law puts a stringent baseline privacy standard in place for the nation's largest economy — creating a new enforcement agency and closing an earlier law's loopholes.
The ballot initiative, Proposition 24, won more than 56% of the vote as of Wednesday morning. The new law is the most robust consumer data privacy law in the U.S. Some privacy experts compare it to Europe's data protection rules, which have had a major impact on what U.S. companies can do with data on citizens across the Atlantic.
Twitter
So excited that Prop 24 has passed - our data and privacy should be ours! Way to go California - now for other sta… https://t.co/sCAnw5hWWN

— Andrew Yang🧢⬆️🇺🇸 (@Andrew Yang🧢⬆️🇺🇸) 1604504506
Among its impacts, the new law —known as the California Privacy Rights and Enforcement Act (CPRA) — requires businesses to provide consumers with the ability to opt-out of having sensitive personal information — such as geolocation, race, ethnicity, religion, genetic data, private communications, specific health information and sexual orientation — collected and requires businesses to refrain from sharing users' personal information if they request it.
CPRA expands and amends an existing law passed just two years ago, known as the California Consumer Privacy Act (CCPA). That law only began to be enforced this July after a slew of amendments were passed by the Legislature.
Proposition 24 was put forward by San Francisco real-estate developer Alastair Mactaggart, who had previously put forward a ballot initiative for consumer data privacy in 2018. He withdrew that measure to work with the state Legislature to create CCPA. Mactaggart said the new amendments weakened consumer data privacy rights, prompting him to put forward a new initiative that can't be amended without voter approval.
Mactaggart called the new law historic and said it "will profoundly shape the fabric of our society by redefining who is in control of our most personal information and putting consumers back in charge of their own data."
The ballot initiative was backed by former presidential candidate Andrew Yang, but was notably opposed by the American Civil Liberties Union, League of Women Voters of California and the Consumer Federation of California.
The ACLU of Southern California called the initiative "a fake privacy law" that requires people to "jump through more hoops" and includes carve outs that, for example, let law enforcement direct a business to retain consumer information for 90 days to pursue a court-issued subpoena, order or warrant.
Those in opposition to the new law say an "opt-in" button that makes data privacy a default option — and prevents companies from potentially penalizing consumers for opting-out — would be more effective.
The law establishes a new "California Privacy Protection Agency" to implement and enforce the law as well as impose fines.
Businesses will be required to get permission to collect data from consumers younger than 16, receive parent or guardian approval to collect data from consumers younger than 13 and correct inaccurate personal information, if asked. It requires notice to consumers whether information is shared or sold and details on how long that information is kept. It also allows people to request information be deleted.It is up to businesses to ensure the third parties they provide information to — such as a contractor, partner or vendor — do the same. Lastly, businesses are required to provide "reasonable security" for sensitive data and puts in place penalties for breaches including for emails and passwords.
The Electronic Frontier Foundation, a nonprofit digital rights advocacy group, did not take a position on the measure.
READ MORE: On what this law means moving forward, and the winners and losers.
___
How does Prop. 24 impact your business? Are you worried? Excited? Hit me up. My DMs are open on Twitter @latams. You can also email me at tami(at)dot.la, or ask for my contact on Signal, for more secure and private communications.
From Your Site Articles
Related Articles Around the Web
Less than two weeks ahead of the election, Uber and Lyft are hitting new roadblocks after pouring money into a ballot measure intended to protect their business model.
On Thursday, a California appeals court put that strategy into question when it upheld an earlier ruling that the ride-hailing companies must classify their workers as employees instead of independent contractors. The court ruling won't take effect for 30 days, adding even more pressure on the ride-hailing companies' Proposition 22.
Later that day, a group of California Uber drivers filed a lawsuit against Uber alleging the company is engaged in illegal political coercion by constantly sending them pro-Prop 22 in-app alerts. The suit asks for $260 million in penalties.
Uber, Lyft, Postmates and other app-based delivery giants have pumped over $180 million into Prop 22 to keep their drivers from needing to be reclassified as employees. Experts say if it fails, labor costs for the companies could jump 20 to 30%.
The barrage of cash has been spent on in-app messages, commercials and text messages about how drivers would lose flexibility and health care if the measure doesn't pass. The companies also say prices and delivery wait times for customers would skyrocket.
If it passes, gig workers wouldn't be entitled to protections including paid sick leave, overtime pay, and other benefits laid out in California's recently passed AB5 law.
From Your Site Articles
Related Articles Around the Web