section 230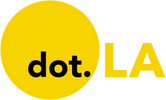 Get in the KNOW
on LA Startups & Tech
X
section 230
Photo by Sam Blake/ dot.LA
"Snapchat has given drug dealers an organic ecommerce platform," Amy Neville shouted into her megaphone.

Neville is one of dozens of parents who marched Friday to Snap's headquarters to protest the role they feel Snapchat played in the deaths of their children.
The protest was organized by a coalition of grassroots advocacy groups and parents who share a similar, sad story: Their kids had used social media apps including Snapchat and TikTok to connect with drug dealers, from whom they sought to purchase prescription pills like Oxycontin and Percocet. Instead, they unknowingly received fentanyl, a highly potent synthetic opioid that killed them.
"Corporate greed and the almighty dollar are more important to Mr. Evan Spiegel than our dead children," shouted Jaime Puerta, who lost his son Daniel to fentanyl poisoning in April 2020 at the age of 16.
Among the marchers and speakers was Dr. Laura Berman, a high-profile therapist who's shared advice on daytime programs including Dr. Oz, and her husband Sam Chapman. Their 16-year-old son Sammy died in February of poisoning from fentanyl that he took after purchasing what he thought was Oxycontin through Snapchat, Chapman said.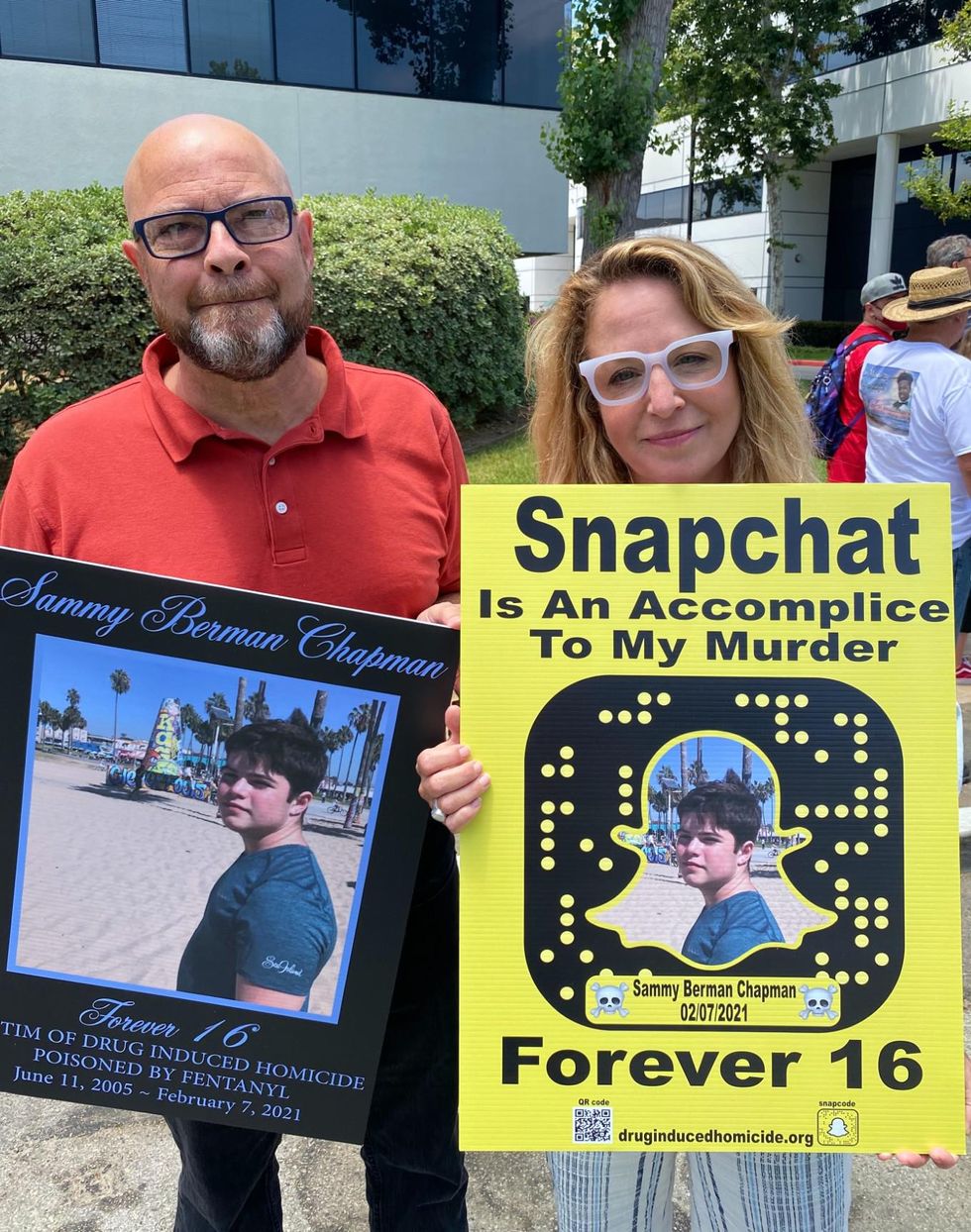 Sam Chapman and his wife, Dr. Laura Berman, lost their son Sammy in February.
Photo by Sam Blake/ dot.LA
The couple spoke with Snap CEO Evan Spiegel and another Snap executive by phone just before the march.
Chapman said the call left him dissatisfied, describing the conversation as "sweet platitudes" and "a basket of excuses."
He and his wife want Snap to allow parents to monitor their children's accounts through third-party software, in particular an app called Bark. According to Chapman, Spiegel said Snap could not do that, and cited issues with user privacy and potential challenges with scalability.
A representative from Snap confirmed the substance of the conversation but said Snap is generally open to working with third party solutions for parental monitoring.
Spiegel also told Chapman and Berman that Snap would look into improving its reporting of statistics on how many subpoenas it receives to help with criminal investigations and how quickly it responds to those subpoenas.

At the protest, Berman briefed the crowd that she had told Spiegel that he has a choice: to be part of a problem or part of a solution.

"We are going to keep fighting you until you let parents protect our children," she shouted.

Many in the crowd carried posters with the faces of their deceased children and siblings, framed by a black and yellow border mimicking Snapchat's interface, with captions calling the app "an accomplice to my murder."
Matt Capelouto lost his daughter Alexandra in December 2019. He told Friday's crowd that Section 230, the federal legislation that shields online publishers from responsibility for the content on their platforms, was passed at a time when the consequences of social media were unknown.
"Now we know what those unintended consequences are: they're right here in all these pictures," he said.
Capelouto also spoke about his disappointment over the defeat in March of Califorinia Senate Bill 350, which would have treated fentanyl dealers like drunk drivers: repeat offenders whose actions result in someone's death can be charged with murder. The bill, known as Alexandra's Law, failed to make it out of the state Senate's Public Safety Committee.
Capelouto's advocacy did, however, catch the attention of Nathan Hochman, who spoke briefly at Friday's protest. The former U.S. assistant attorney general who is running for California attorney general addressed Spiegel directly.
"You should want to be a leader in this. You should tell Mr. Zuckerberg at Facebook: 'this is how we do it'," he said.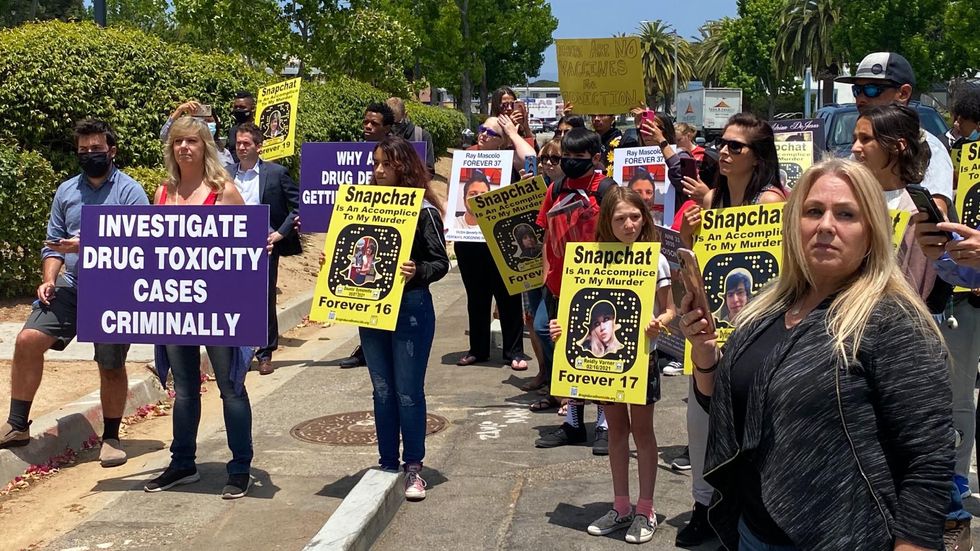 A crowd of protesters gathers outside Snap's Santa Monica headquartersPhoto by Sam Blake/ dot.LA
Friday's rally is the latest step in a growing movement among parents to address what they view as a dangerous and tragic cocktail of an increasing supply of illicit drugs and social media platforms that make it easy for kids to access them. In April, a group of about a dozen aggrieved parents met with three Snap executives over Zoom to discuss the company's efforts to address the problem.

According to Neville, whose son Alexander died of fentanyl poisoning in June 2020, and who was one of the parents at that meeting, the Snap executives discussed plans to create a series of public service announcements among other measures, but most on the call left feeling disappointed.
"That meeting left a really bad taste in our mouth," she said. "They just aren't doing enough, fast enough, and it's not hard-hitting enough."
Bridgette Norring of Hastings, Minnesota, who lost her son Devin to fentanyl poisoning in April 2020, was also on that call.
"If I had my way they'd be shut down until they can create a safe environment for all their consumers," she said.
Snap says 90% of Americans aged 13-24 use its app and expressed condolences to family members who've lost loved ones to drugs sold on its platform.
"At Snap we strictly prohibit drug-related activity on our platform, aggressively enforce against these violations, and support law enforcement in their investigations," the company said in a statement. "We work to be as proactive as possible in detecting, preventing and acting on this type of abuse, and are constantly improving our technology and tools in this area."
For Chapman and others, Snap's comments are cold comfort.
"We wouldn't be standing here if the statement were true," Chapman said.
Snap said it is working to make changes to its technology and to raise awareness about drug dangers on the app. That includes partnering with nonprofits in its "trusted flagger program," working with moderators and adding new machine learning features that can flag and block the changing terms dealers use to sell drugs.
"Given the number of young people using Snapchat every day," the company said in a statement, "we believe that the most impactful way we can provide support and education for young people is in-app" through a program raising awareness on the impact drugs can have on users' mental health.
Marc Berkman, CEO of the West Hills-based nonprofit Organization of Social Media Safety, told protesters that access to dangerous substances like fentanyl is just one of several threats to childrens' safety on social media platformst. He also mentioned human trafficking and cyberbullying. Snap was recently sued for a series of cyberbullying incidents on its platform that allegedly led to a teenager's suicide.
Several protesters said raising awareness is their chief goal, and that they will not stop until something is done.
"Children are dying because of their use of social media," Berkman told Friday's protest crowd, who echoed back their agreement.
Facebook's Mark Zuckerberg and Google CEO Sundar Pichai brushed off their platforms' role in the January Capitol insurrection, facing a congressional panel on Thursday.
It marked the tech giants' first appearance before Congress since hundreds of people fueled by social media messages stormed the building.
"The responsibility here lies with the people who took the actions to break the law and do the insurrection," Mark Zuckerberg told the Democratic-led House Energy and Commerce Committee via videoconference. "And the people who spread that content," he added. "Including the president."
Twitter's Jack Dorsey was the only social media CEO testifying to admit his platform bears responsibility.
Pichai said his company "always feels a deep sense of responsibility." But in this case, he said, "I think we worked hard. This election effort was one of our most substantial efforts."
Congress members pushed the three executives on platforms' algorithms and their role in spreading false and violent content. The powerful trio is under increased scrutiny as Congress considers revamping Section 230, a law protecting big tech companies such as Facebook, Twitter and Google from taking the hit when it comes to misinformation.
Rep. Jan Schakowsky (D-IL) asked directly about a Reuters interview in which Facebook CEO Sheryl Sandberg said planning ahead of the siege mostly took place on smaller platforms.
"Certainly there was content on our services," Zuckerberg replied. "From that perspective I think there's further work that we need to do to make our services and moderation more effective."
In his written testimony, Zuckerberg urged Congress to consider dialing back Section 230. His proposal would grant liability protections only to companies with systems in place to oversee those posts.
And Dorsey acknowledged that Twitter can "do more" when it comes to building and exposing the platform's algorithms that impact the content users see.
But behind their calls for tighter regulation is an army of lobbyists working to keep the nation's most influential — and profitable —companies on top.
A recent report from the nonprofit Public Citizen found that Facebook and Amazon are the two biggest corporate lobbying spenders in the nation. And 94% of Congress members with authority over antitrust and privacy issues have taken money from a big tech lobbyist or PAC.
Some say the proposals would ultimately benefit the tech giants. Small companies, meanwhile, may struggle to build new systems and teams dedicated to overseeing dicey content. Whatever happens is likely to have profound implications for how users experience social media.
In response to concerns about how the platforms moderated harmful and false posts, the tech titans defended their strategies. Zuckerberg cited the tags added to some 150 million posts that misrepresented the 2020 presidential election. Pichai said YouTube removed 13,000 channels for promoting violence and extremism between October and December 2020.
"There's a lot of impressive numbers in there," Carmen Scurato, president of the advocacy group Free Press, said during a livestream event prior to the hearing. "They're grading their own homework."
"Don't get wowed by these statistics," Dr. Joan Donovan from the Shorenstein Center at Harvard said during the YouTube livestream with Scurato.
Coalitions like the Real Facebook Oversight Board want more than numerical evidence.
The group of advocacy organizations and nonprofits formed in late 2020 to tackle the slew of Spanish language posts that violate Facebook's policies but aren't caught by its algorithms.
"What kind of investment is Facebook making on the different languages to make sure that we have more of an accuracy?" asked Rep Tony Cárdenas, a Democrat representing a heavily Latino portion of the San Fernando Valley.
Zuckerberg pointed to Facebook's international fact-checking program, an initiative he said is "something we invest a lot in and it will be something we continue to invest more in."
But advocates cast doubt.
"We are not convinced one bit by Zuckerberg's empty promises and roundabout answers meant to distract us from the truth," said Brenda Victoria Castillo, president and CEO of the National Hispanic Media Coalition.
As Big Tech cracks down on moderation after the Capitol attack and Wall Street braces for more fallout from social media's newfound influence on stock trading, legislators are eyeing changes to Section 230 of the Communications Decency Act of 1996. On Wednesday, February 10, dot.LA brought together legal perspectives and the views of a founder and venture capitalist on the ramifications of changing the way that social media and other internet companies deal with the content posted on their platforms.

A critic of Big Tech moderation, Craft Ventures General Partner and former COO of PayPal David Sacks called for an amendment of the law during dot.LA's Strategy Session Wednesday. Tyler Newby and Andrew Klungness, both partners at law firm Fenwick, laid out the potential legal implications of changing the law.
Section 230 limits the liability of internet intermediaries, including social media companies, for the content users publish on their platforms.
"Mend it, don't end it," Sacks said.
Sacks said he's concerned about censorship in the wake of companies tightening moderation policies. In the case of Robinhood's recent decision to freeze users from trading certain stocks— including GameStop's — for a period of time, he said we're now seeing discussions about Big Tech's role in censorship unfold in nonpartisan settings.
"Who has the power to make these decisions?" he said. "What concerns me today is that Big Tech has all the power."
Social media sites including Twitter pulled down former President Trump's account after last month's attack on the U.S. Capitol. But critics have said that these sites didn't go far enough in stopping conversations that provoked the violence.
To provide some external standard, he called for the "reestablishment of some First Amendment rights in this new digital public square" — which is to say, on privately owned platforms.
Newby pointed to a series of recent bills aimed at reigning in the power of tech companies. Changes to moderation laws could have sweeping impacts on more companies than giants like Facebook or Twitter.

"It's going to have a huge stifling effect on innovation," said Klungness, referring to a possible drop in venture capital to new startups. "Some business models may be just simply too risky or may be impractical because they require real-time moderation of content."
And if companies are liable for how their users behave, Klungness said, some companies may never take the risk in launching these companies at all. "Some business models may be just simply too risky or may be impractical because they require real-time moderation of content," he said.
Watch the full discussion below.
Strategy Session: The Future of Content Moderation Online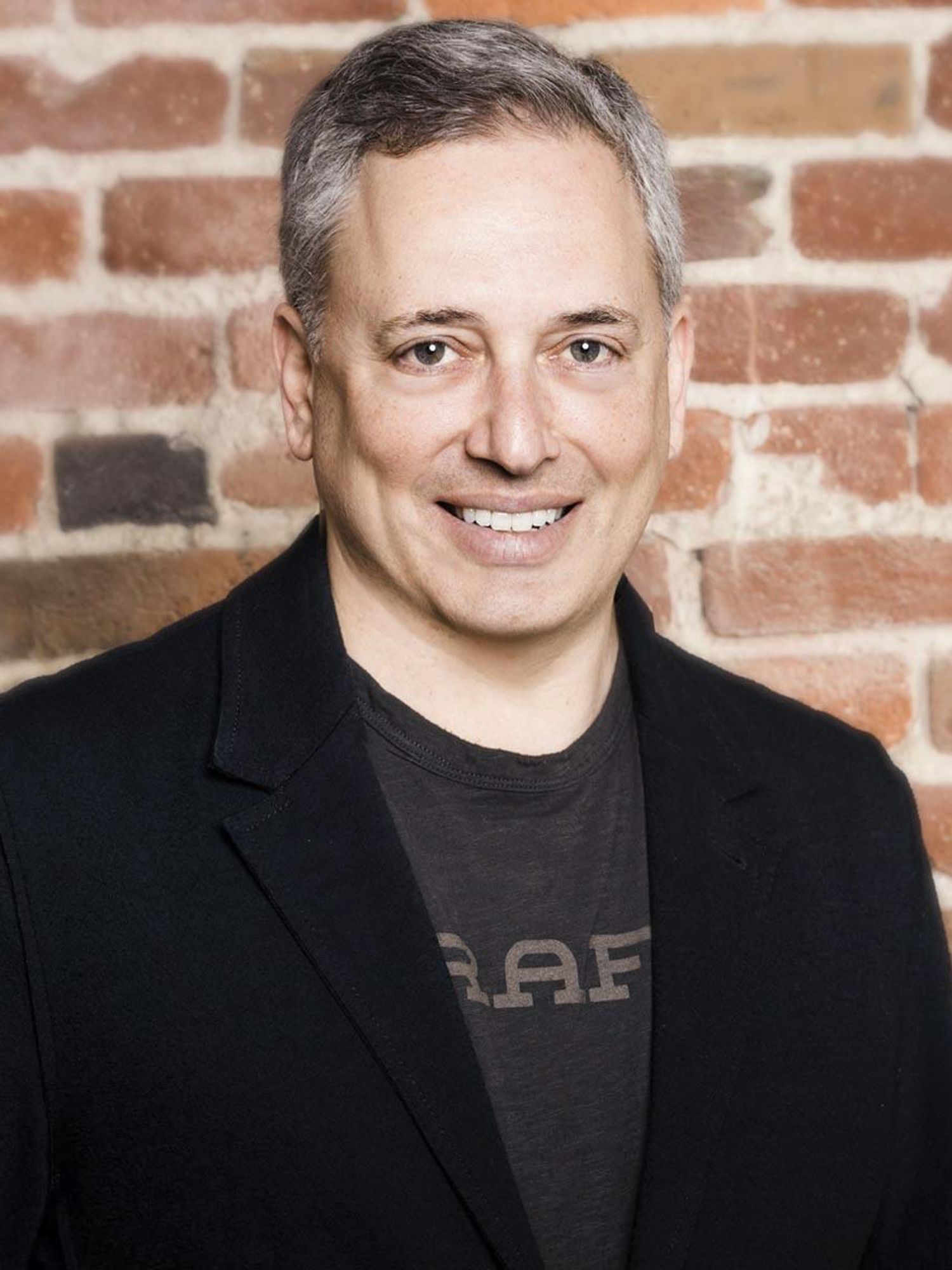 David Sacks, Co-Founder and General Partner of Craft Ventures
David Sacks, Co-Founder and General Partner of Craft Ventures
David Sacks is co-founder and general partner at Craft. He has been a successful tech entrepreneur and investor for two decades, building and investing in some of the most iconic companies of the last 20 years. David has invested in over 20 unicorns, including Affirm, Airbnb, Bird, Eventbrite, Facebook, Houzz, Lyft, Opendoor, Palantir, Postmates, Reddit, Slack, SpaceX, Twitter and Uber.
In December 2014, Sacks made a major investment in Zenefits and became the company's COO. A year later, in the midst of a regulatory crisis, the Board asked David to step in as interim CEO of Zenefits. During his one year tenure, David negotiated resolutions with insurance regulators across the country, and revamped Zenefits' product line. By the time he left, regulators had praised David for "righting the ship", and PC Magazine hailed the new product as the best small business HR system.
David is well known in Silicon Valley for his product acumen. AngelList's Naval Ravikant has called David "the world's best product strategist." David likes to begin any meeting with a new startup by seeing a product demo.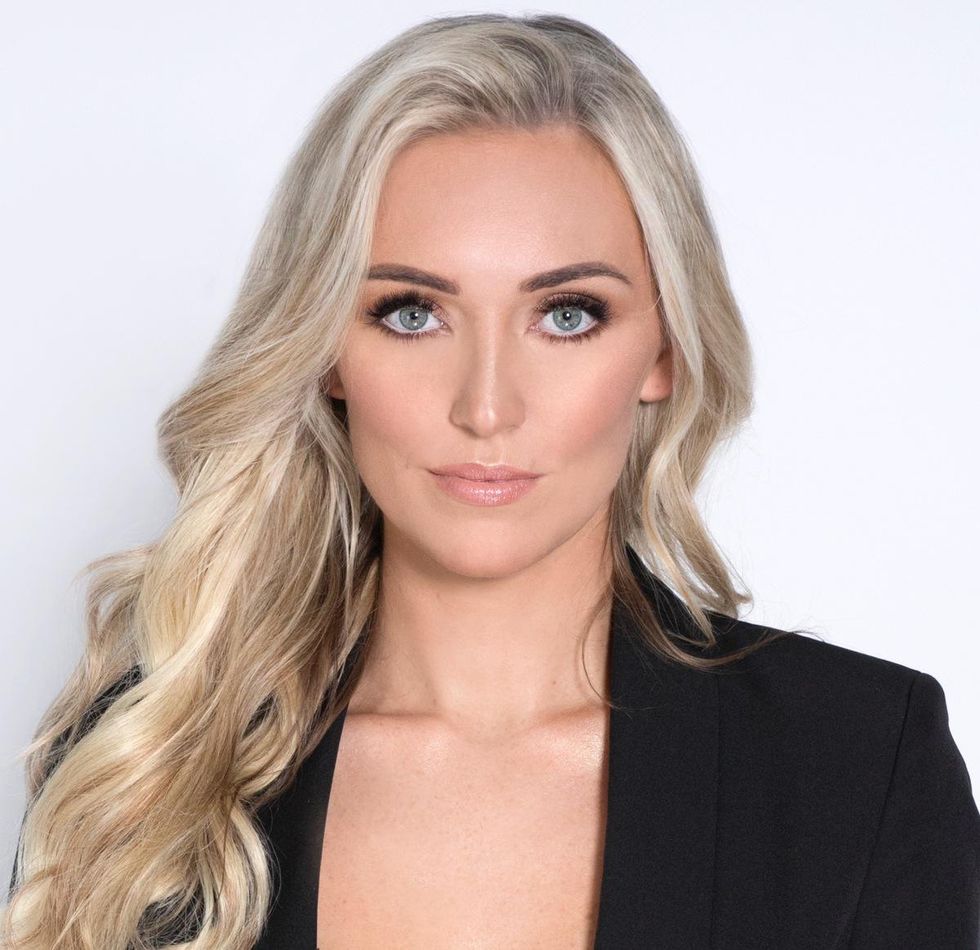 Kelly O'Grady, Chief Correspondent & Host and Head of Video at dot.LA 
Kelly O'Grady is dot.LA's chief host & correspondent. Kelly serves as dot.LA's on-air talent, and is responsible for designing and executing all video efforts. A former management consultant for McKinsey, and TV reporter for NESN, she also served on Disney's Corporate Strategy team, focusing on M&A and the company's direct-to-consumer streaming efforts. Kelly holds a bachelor's degree from Harvard College and an MBA from Harvard Business School. A Boston native, Kelly spent a year as Miss Massachusetts USA, and can be found supporting her beloved Patriots every Sunday come football season.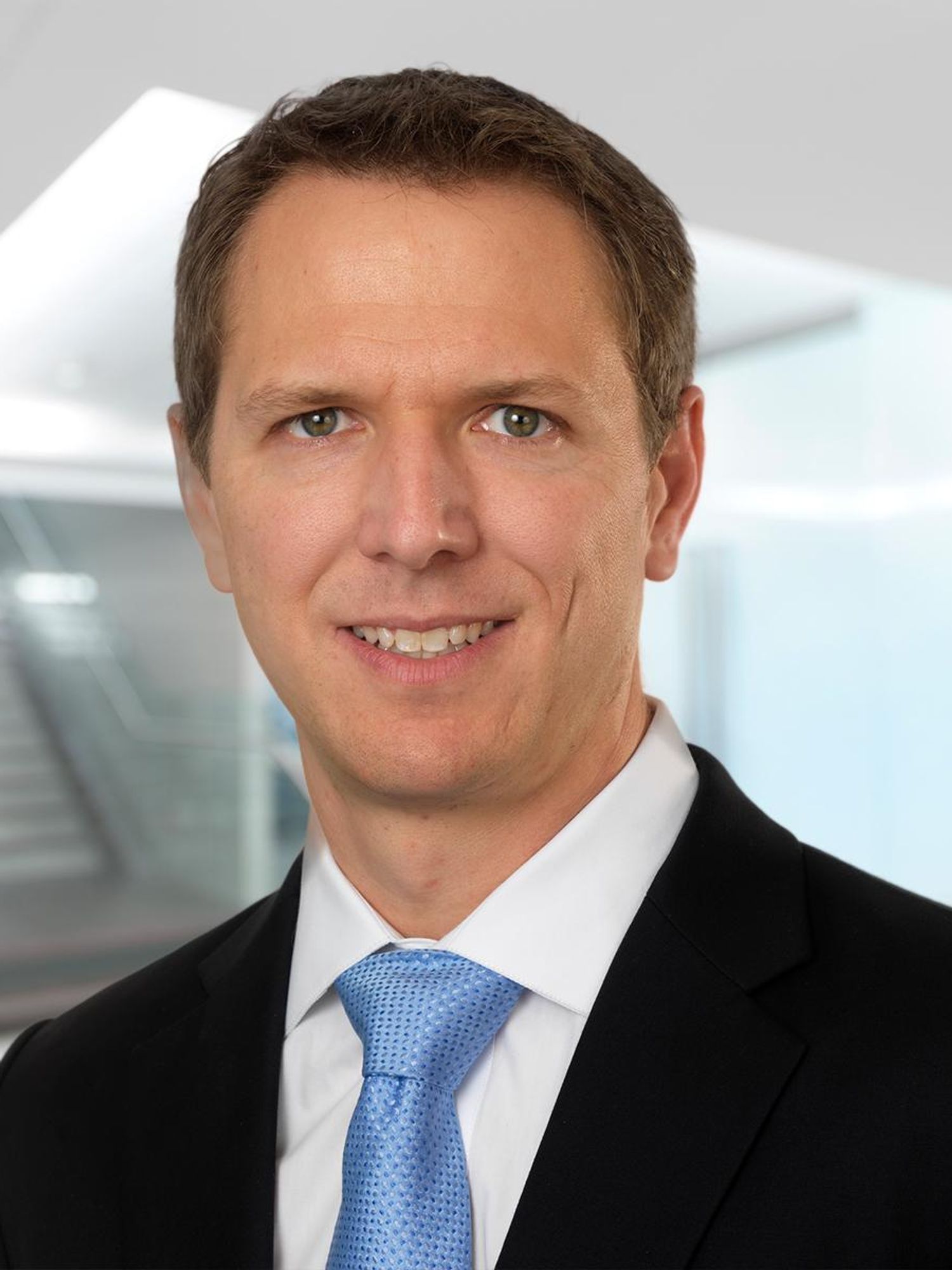 Tyler Newby is a partner at Fenwick
Tyler focuses his practice on privacy and data security litigation, counseling and investigations, as well as intellectual property and commercial disputes affecting high technology and consumer-facing companies. Tyler has an active practice in defending companies in consumer class actions, state attorney general investigations and federal regulatory agency investigations arising out of privacy and data security incidents. In addition to his litigation practice, Tyler regularly advises companies large and small on reducing their litigation risk on privacy, data security and secondary liability issues. Tyler frequently counsels companies on compliance issues relating to key federal regulations such as the Children's Online Privacy Protection Act (COPPA), the Fair Credit Reporting Act (FCRA), the Computer Fraud and Abuse Act (CFAA), the Gramm Leach Bliley Act (GLBA), Electronic Communications Privacy Act (ECPA) and the Telephone Consumer Protection Act (TCPA).
In 2014, Tyler was named among the top privacy attorneys in the United States under the age of 40 by Law360. He currently serves as a Chair of the American Bar Association Litigation Section's Privacy & Data Security Committee, and was recently appointed to the ABA's Cybersecurity Legal Task Force. Tyler is a member of the International Association of Privacy Professionals, and has received the CIPP/US certification.
Andrew Klungness is a partner at Fenwick
Leveraging nearly two decades of business and legal experience, Andrew navigates clients—at all stages of their lifecycles—through the opportunities and risks presented by novel and complex transactions and business models.
Andrew is a co-chair of Fenwick's consumer technologies and retail and digital media and entertainment industry teams, as well as a principal member of its fintech group. He works with clients in a number of verticals, including ecommerce, consumer tech, fintech, enterprise software, blockchain, marketplaces, CPG, mobile, AI, social media, games and edtech, among others.
Andrew leads significant and complex strategic alliances, joint ventures and other collaboration and partnering arrangements, which are often driven by a combination of technological innovation, industry disruption and rights to content, brands or celebrity personas. He also structures and negotiates a wide range of agreements and transactions, including licensing, technology sourcing, manufacturing and supply, channel partnerships and marketing agreements. Additionally, Andrew counsels clients in various intellectual property, technology and contract issues in financing, M&A and other corporate transactions.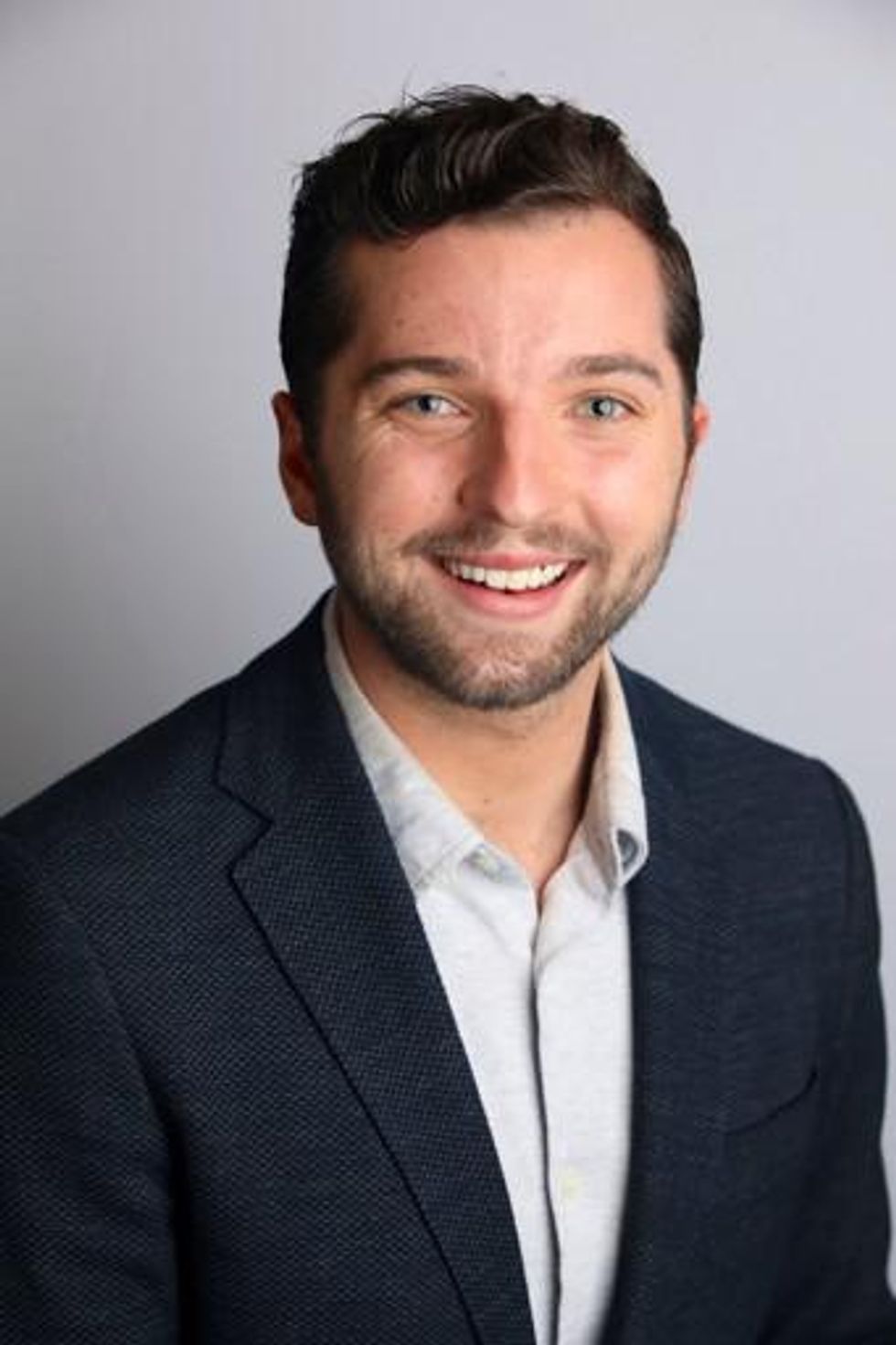 Sam Adams, Co-Founder and CEO of dot.LA
Sam Adams, Co-Founder and CEO of dot.LA 
Sam Adams serves as chief executive of dot.LA. A former financial journalist for Bloomberg and Reuters, Adams moved to the business side of media as a strategy consultant at Activate, helping legacy companies develop new digital strategies. Adams holds a bachelor's degree from Harvard College and an MBA from the University of Southern California. A Santa Monica native, he can most often be found at Bay Cities deli with a Godmother sub or at McCabe's with a 12-string guitar. His favorite colors are Dodger blue and Lakers gold.