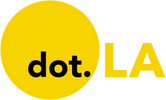 Get in the KNOW
on LA Startups & Tech
X
Sam Blake
Sam primarily covers entertainment and media for dot.LA. Previously he was Marjorie Deane Fellow at The Economist, where he wrote for the business and finance sections of the print edition. He has also worked at the XPRIZE Foundation, U.S. Government Accountability Office, KCRW, and MLB Advanced Media (now Disney Streaming Services). He holds an MBA from UCLA Anderson, an MPP from UCLA Luskin and a BA in History from University of Michigan. Email him at samblake@dot.LA and find him on Twitter @hisamblake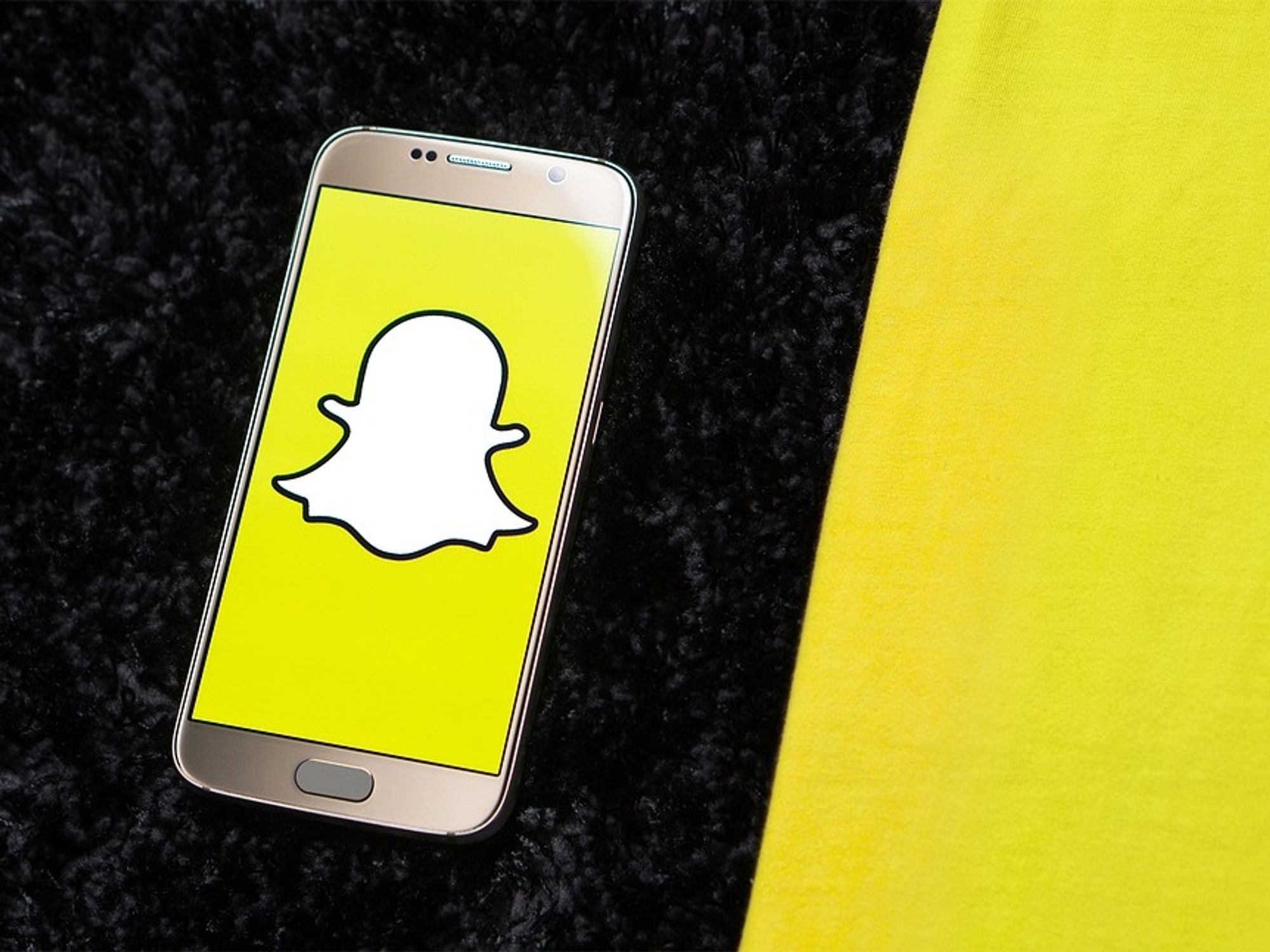 Snap has followed other social media companies in locking President Trump's account after a violent mob stormed the U.S. Capitol on Wednesday, fueled by his rhetoric amplified on social media.
Snap is "deeply concerned about the dangerous rhetoric from President Trump," a company spokesman said in an email on Thursday. "We will not promote this account which spreads hate and incites violence."
---
Instagram and Facebook will block the president at least until the end of his term, CEO Mark Zuckerberg said in a post Thursday. Twitter has also blocked Trump, but on Thursday said it would restore his account following the deletion of three tweets that led to his temporary suspension.
"The shocking events of the last 24 hours clearly demonstrate that President Donald Trump intends to use his remaining time in office to undermine the peaceful and lawful transition of power to his elected successor, Joe Biden," Zuckerberg said. "We believe the risks of allowing the president to continue to use our service during this period are simply too great."
On Wednesday Facebook, Twitter and YouTube took down a video in which Trump addresses supporters of the mob that led the most violent invasion of the Capitol since British troops burned it in 1812. The companies said at the time that the video repeated false claims about the election.
Twitch and Shopify followed suit on Thursday. The Amazon-owned video-streaming company disabled Trump's Twitch account Thursday, saying in a statement that "the President's incendiary rhetoric, we believe this is a necessary step to protect our community and prevent Twitch from being used to incite further violence." Shopify removed at least two accounts selling Trump paraphernalia and told Techcrunch that Trump's actions Wednesday "violate our Acceptable Use Policy, which prohibits promotion or support of organizations, platforms or people that threaten or condone violence to further a cause."
Social media has provided Trump a megaphone since his election. He has more than 33 million followers on Twitter, where he has often repeated false claims and rallied his base.
Although Snap is better known for short videos shared between friends, as it has grown it has become a larger space for political speech. In June, Snap stopped promoting President Trump's account on its Discover platform, a section of the Snapchat app where users watch content curated by the company.
At the time, Snap said, "We will not amplify voices who incite racial violence and injustice by giving them free promotion on Discover."
In the wake of Wednesday's events, Snap representatives argued that Snapchat's peer-to-peer model helps "protect against the spread of misinformation and harmful viral content." This model stands in contrast to the one-to-many broadcast model of most other social media platforms.
As larger platforms including Twitter and Facebook have cracked down on misinformation around election fraud, new platforms that cater to right-wing users like Parler and Gab, for instance, have popped up. Both were reportedly used to help fuel Wednesday's riot at the Capitol.
This story has been updated to include responses from other social media platforms.
Sam Blake
Sam primarily covers entertainment and media for dot.LA. Previously he was Marjorie Deane Fellow at The Economist, where he wrote for the business and finance sections of the print edition. He has also worked at the XPRIZE Foundation, U.S. Government Accountability Office, KCRW, and MLB Advanced Media (now Disney Streaming Services). He holds an MBA from UCLA Anderson, an MPP from UCLA Luskin and a BA in History from University of Michigan. Email him at samblake@dot.LA and find him on Twitter @hisamblake
https://twitter.com/hisamblake
samblake@dot.la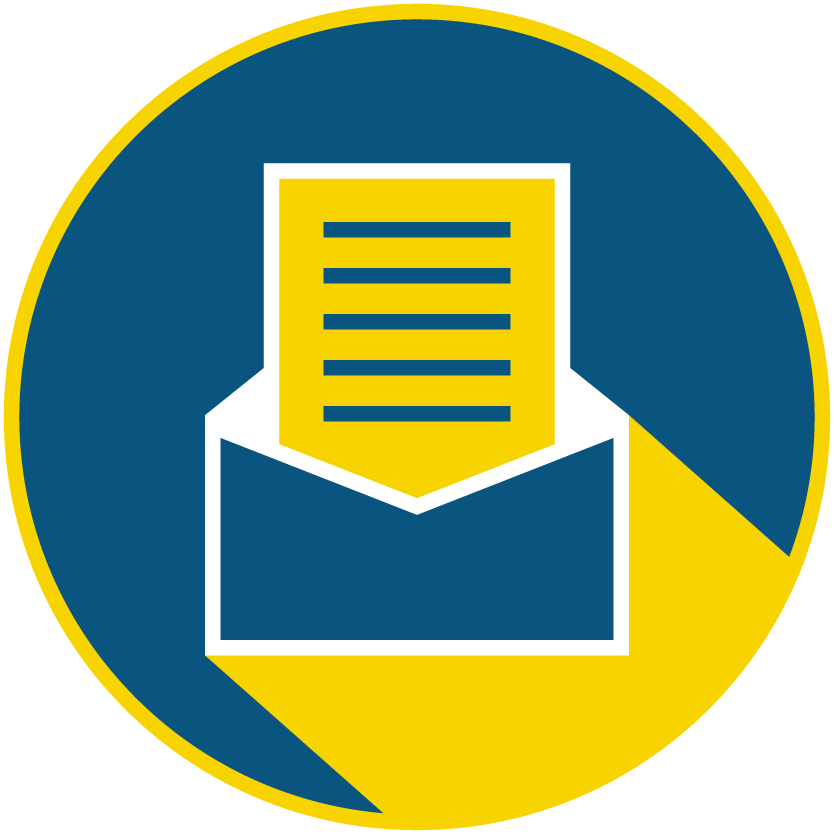 Subscribe to our newsletter to catch every headline.
Christian Hetrick
Christian Hetrick is dot.LA's Entertainment Tech Reporter. He was formerly a business reporter for the Philadelphia Inquirer and reported on New Jersey politics for the Observer and the Press of Atlantic City.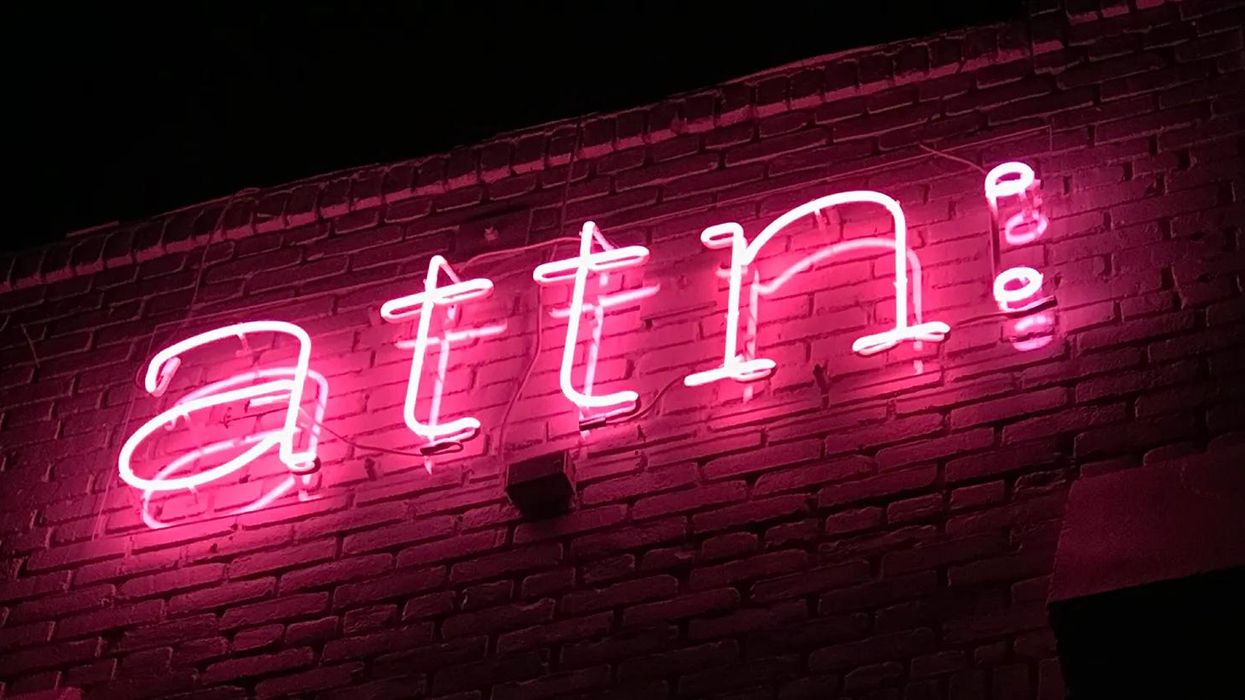 Photo provided by ATTN:
Candle Media, the firm run by ex-Disney execs Kevin Mayer and Tom Staggs, has bought social media creative company ATTN: for $100 million.
Los Angeles-based ATTN: (pronounced "attention") produces content geared toward Gen Z and Millennial viewers. The company has created original series for Facebook, TikTok, and Twitch, as well as TV networks like ABC and NBC, and streaming services like Hulu and Apple TV. Launched in 2014, ATTN:'s brand studio and creative agency has also worked with Amazon, Ford and Google, among others.
Financial terms of the deal were not disclosed, but a source familiar with the deal said Tuesday that Candle Media is paying $100 million in cash and stock for ATTN:. The transaction is expected to close within 30 days.
"ATTN: has a deep, digital-native understanding for how to cut through the noise and reach today's audiences through engaging content on social media," co-CEOs and co-chairmen Mayer and Staggs said in a statement.
Candle Media, backed by investment giant Blackrock, has scooped up three media companies since launching last year: kids' programming provider Moonbug Entertainment for $3 billion in November; a majority stake in Reese Witherspoon's Hello Sunshine for $900 million in August; and Faraway Road Productions for under $50 million in January. The company also took a minority stake in Will Smith and Jada Pinkett Smith's Westbrook in January
Candle Media aims to help ATTN: grow as it creates more original content and expands its brand services, including with its recently launched TikTok Studio. ATTN:'s co-founders, Matthew Segal and Jarrett Moreno, along with the company's senior management team, will continue to oversee day-to-day operations of the 140-person company.
"ATTN:'s mission has always been to use creative and clever storytelling to make important issues more digestible for mass audiences," Segal and Moreno said in a statement. "Partnering with Candle and their growing, talented team of creators will allow us to further this mission in a whole new way, accelerating our growth and reaching even more people with what we create."
Related Articles Around the Web
Christian Hetrick
Christian Hetrick is dot.LA's Entertainment Tech Reporter. He was formerly a business reporter for the Philadelphia Inquirer and reported on New Jersey politics for the Observer and the Press of Atlantic City.
Nick Kazden
Nick Kazden is a freelance writer who lives and writes in Los Angeles.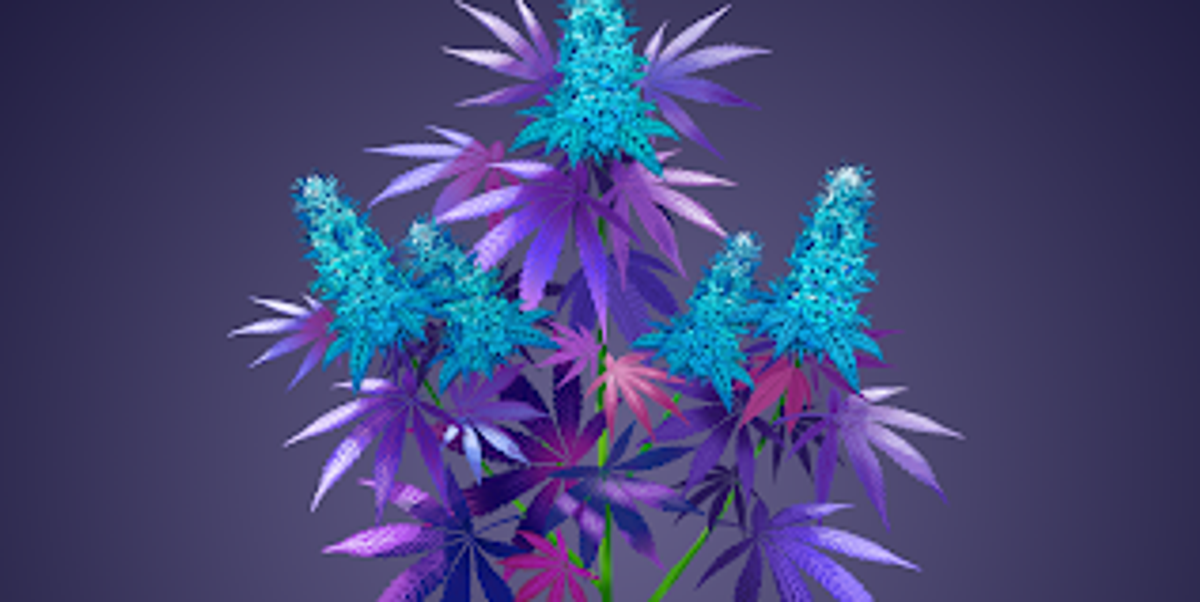 Image courtesy of Crypto Cannabis Club
While many cannabis firms are still figuring out how to incorporate the metaverse and Web3 applications like NFTs, Canoga Park's Saucey Farms & Extracts has become one of the first business to offer THC products in the metaverse as part of a dispensary in Cryptovoxels, a virtual platform build on the Ethereum blockchain. Local weed brand Califari, meanwhile, recently sold NFT artwork to support the cannabis-oriented criminal justice nonprofit The Last Prisoner Project. Then there's groups like the Crypto Cannabis Club (CCC), an organization centered around 10,000 "NFTokers" that gives holders discounts on cannabis products and has hosted weed-themed meetups in the Decentraland metaverse.
According to Crypto Cannabis Club CEO Ryan Hunter, about 20% of the community is based in California, with the organization's most active chapter located in Southern California. Hunter said that CCC uses different metaverses based on its needs; if the Club wants to host virtual 4/20 or 7/10 gatherings for all of its members, those would take place in Decentraland because it's "more of a wide-open space," while interactive gaming experience would be on The Sandbox platform, where noted weed entrepreneur Snoop Dogg has already staked a claim.
Hunter views the metaverse as a bridge between real-world cannabis enthusiasts and those who are passionate about virtual experiences.
"We're trying to intentionally create a community of folks that are part of the cannabis community in the real world, and want to be a part of the cannabis community as it expands into the metaverse [and] these virtual communities that are developing," he said.

In addition to cannabis ventures, artists are also exploring how the metaverse and Web3 can help them connect with new audiences. Reece Kinsbursky, art director of the The Artist Tree dispensary chain, told dot.LA that he has received interest from artists about showing their NFT artwork on the dispensary's walls; one even explored marketing a piece for sale via a QR code that would be displayed in the dispensary. (While The Artist Tree does not currently display NFT art at its stores, Kinsbursky didn't rule it out in the future.)
"It certainly has the capabilities to change a lot in how the ecommerce space functions," he said of the overlap between NFTs and cannabis. "But it's too soon to tell."
Cannabis aside, the metaverse is blossoming into a major focus for tech companies in Los Angeles. From social media companies like Snap to entertainment giants like Disney, there are no shortage of players leveraging virtual reality to grow their businesses and expand how they interact with audiences.
Likewise, Hunter and other cannabis entrepreneurs hope that engaging with metaverse platforms can expand their brand awareness and ecommerce presence. In addition to launching a direct-to-consumer offering—featuring collectible NFTs—in partnership with delivery company CampNova, CCC is building a dispensary in Cryptovoxels to display products from partner brands. In time, Hunter wants the virtual dispensary experience to mirror the real one, complete with a cultivation space where visitors can learn about the growing process.
As for cannabis consumers who may doubt the metaverse's potential, Hunter believes a little skepticism is healthy."I think there's every reason for them to be suspicious, and that's a great way to approach it," he said. "I'm not trying to convince anybody. We're trying to create a community that earns its place—and hopefully we'll find folks who are open-minded, and they'll tell friends who are less open-minded and convince them."
From Your Site Articles
Related Articles Around the Web
Nick Kazden
Nick Kazden is a freelance writer who lives and writes in Los Angeles.
Keerthi Vedantam
Keerthi Vedantam is a bioscience reporter at dot.LA. She cut her teeth covering everything from cloud computing to 5G in San Francisco and Seattle. Before she covered tech, Keerthi reported on tribal lands and congressional policy in Washington, D.C. Connect with her on Twitter, Clubhouse (@keerthivedantam) or Signal at 408-470-0776.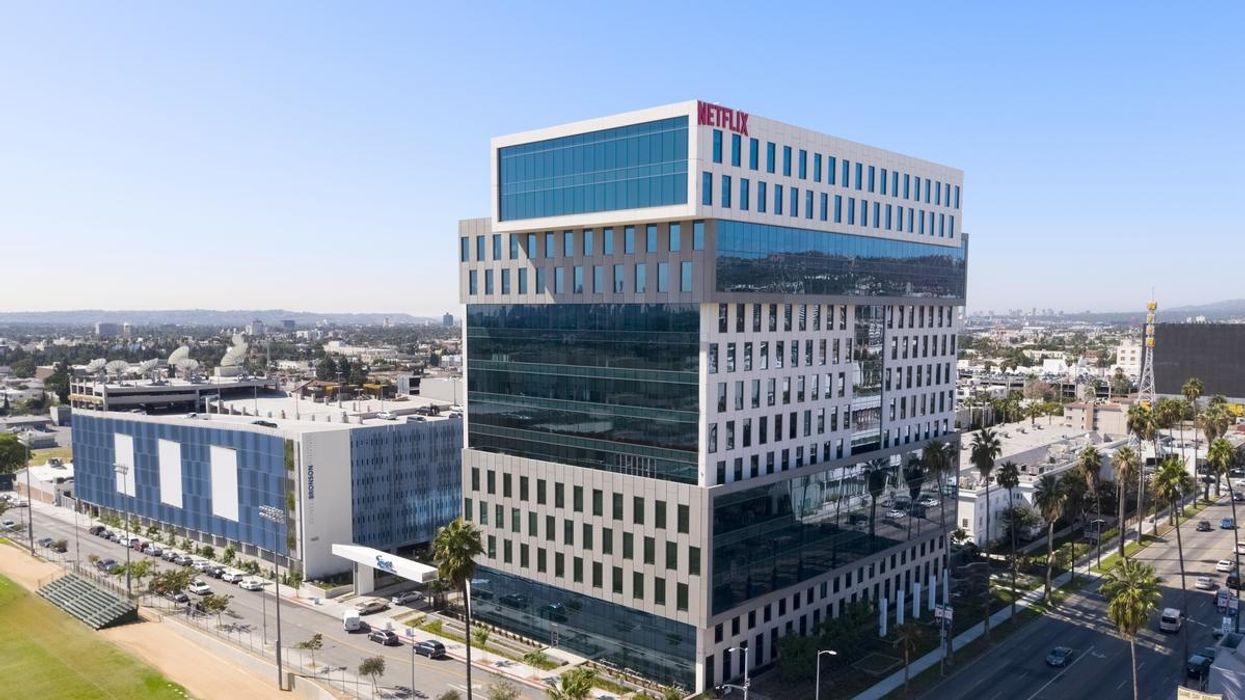 Netflix and Google Are Poised to Dominate L.A. After the Pandemic
Are the upfronts turning into TV execs' personal "Black Mirror'' episode?
The annual feeding frenzy—in which C-suite television executives auction off highly-viewed (and costly) advertising time slots— is changing as new streaming behemoths shake up the market. The event often gives viewers and industry watchers insight on what shows are poised to become cultural phenomena, but that too seems to be disrupted at this year's proceedings.
It's been two years since major networks and television players convened in New York for a week, and it's clear that technology is going to change a lot about how the process works.
Streaming, a popular way to view content, doesn't follow traditional ad slots the way broadcast does. Nonetheless, last year ad-enabled streaming services–including Peacock and Hulu–slurped up a large slice of ad dollars. But this year may prove a turning point, as services like HBOMax and Disney Plus begin tinkering with ad-laced streaming, and Netflix promises to quickly roll out an ad-supported subscription tier. Large networks like ABC and NBC will have to start competing with streaming for the favor of companies and their ad money.
Another thing changing the market: the ads themselves. With more data at their fingertips, streaming services can offer far more personalized and targeted services than their network counterparts. Netflix and Disney collect mountains of data that can gauge what ads are most relevant to their viewers. That's a huge plus for advertisers, even if streaming services like Disney restrict what kind of ads it will show.
Legacy TV companies have already taken note. NBCUniversal took great pains at Monday's pitch meeting to offer their Peacock streaming service as an example of a dual streaming-and-broadcast model and lambasted streaming services that once showed disdain for advertisers and ad breaks.
"At those companies, advertising could seem like an afterthought… or even worse, a new idea for a revenue stream, but not here," NBCUniversal's ad sales chief Linda Yaccarino said, according to The Hollywood Reporter. "At NBCUniversal, advertising has always been an asset for our business… designed to enhance your business."
Adding to the instability, Nielsen ratings, which has been the universal standard for measuring viewership, is being challenged. The company's ratings were once the gold standard used, in part, to determine the time slots and networks that had the most viewers (and which became the most coveted by advertisers).
Last year, Variety reported major networks complained that the company was likely undercounting viewership due to pandemic-related restrictions, like being unable to go into peoples' homes and making sure the data-collecting technology was properly working. In its wake, software-enabled startups have popped up to better gather data remotely.
Washington-based iSpot.tv received a $325 million investment from Goldman Sachs after acquiring similar companies including El Segundo-based Ace Metrix and Temecula-based DRMetrix. Pasadena-based tvScientific raised $20 million in April to glean adtech data from smart tvs. Edward Norton's adtech firm EDO raised $80 million in April and booked a deal with Discovery ahead of the upfronts.
Nielsen also lost its accreditation with the Media Ratings Council, and without a standard ratings guide for the industry, navigating the upfronts will be a far more uncertain and nebulous process for both networks and advertisers.
With tens of billions of dollars on the line, advertisers are demanding more than just well-produced shows networks and streaming services alike—sophisticated ad placements is the name of the game.
From Your Site Articles
Related Articles Around the Web
Keerthi Vedantam
Keerthi Vedantam is a bioscience reporter at dot.LA. She cut her teeth covering everything from cloud computing to 5G in San Francisco and Seattle. Before she covered tech, Keerthi reported on tribal lands and congressional policy in Washington, D.C. Connect with her on Twitter, Clubhouse (@keerthivedantam) or Signal at 408-470-0776.