'We're Trying': Biden Gets Grilled on Snapchat's 'Good Luck America'
Sam Blake
Sam primarily covers entertainment and media for dot.LA. Previously he was Marjorie Deane Fellow at The Economist, where he wrote for the business and finance sections of the print edition. He has also worked at the XPRIZE Foundation, U.S. Government Accountability Office, KCRW, and MLB Advanced Media (now Disney Streaming Services). He holds an MBA from UCLA Anderson, an MPP from UCLA Luskin and a BA in History from University of Michigan. Email him at samblake@dot.LA and find him on Twitter @hisamblake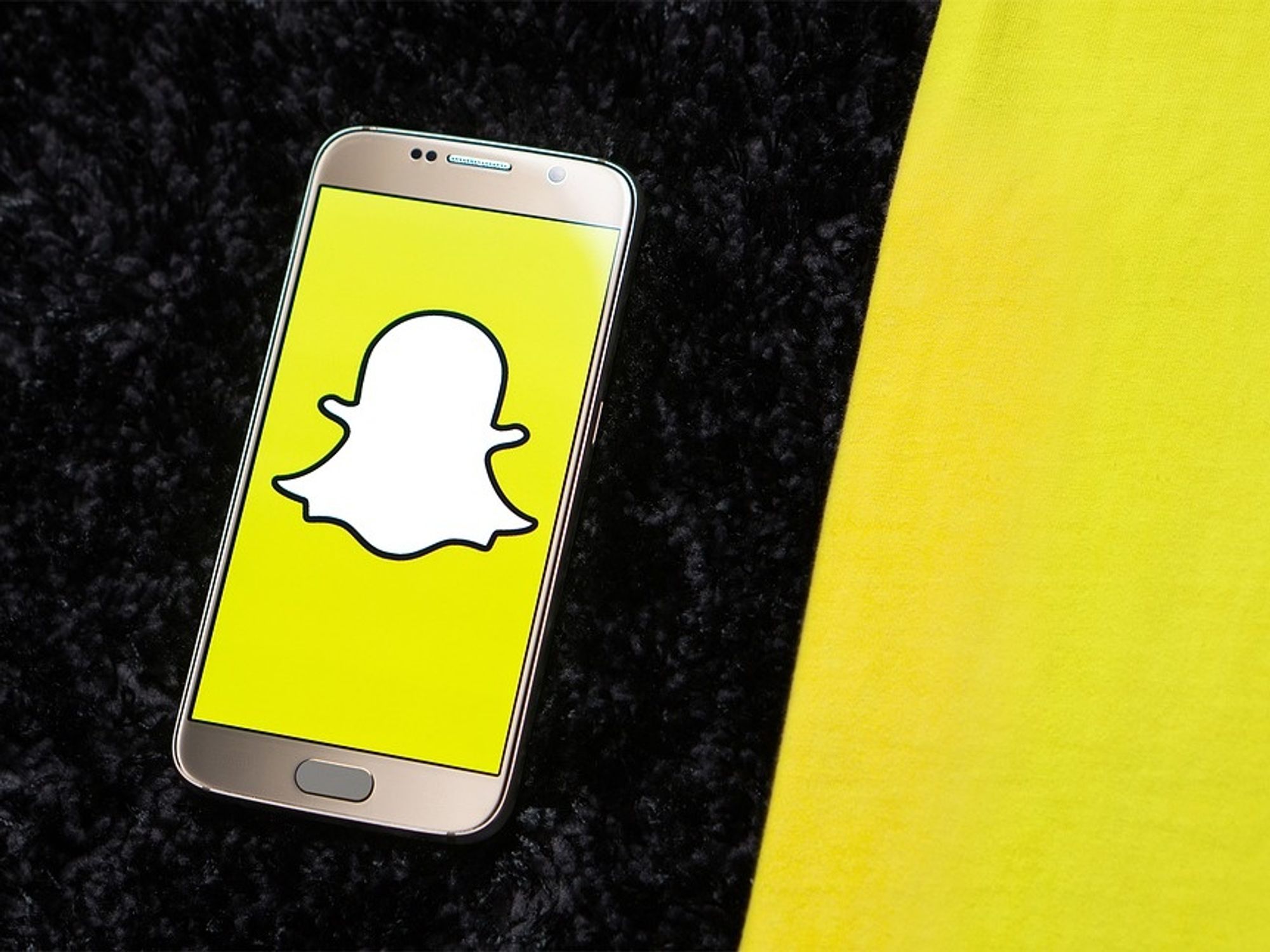 cdn.pixabay.com
Here's the deal: the first segment of a three-part Joe Biden interview aired Wednesday on Snapchat's "Good Luck America." Parts two and three will follow on Thursday and Friday, respectively.
Interviewer Peter Hamby did not mince words in asking Biden about his being perceived as "old, out of touch, and kind of lame."
---
The avuncular presidential candidate, who has alternately been christened Dementia Joe, Creepy Joe and Sleepy Joe, retorted, "I don't have any problem comparing my energy level to Donald Trump, who I'm really resisting giving a nickname to." The 77-year-old later redoubled his display of vigor, proclaiming, "I can hardly wait to get out of being on my back porch here."
The democrat has had his plans upended by the coronavirus, like so many Americans. Biden has been forced to rely on his online presence since he's no longer able to hit the physical campaign trail. It's not exactly an ideal battleground for the former vice president: Biden's social media followers across Facebook, Instagram and Twitter total just 7% those of President Trump. (Snap does not publish such data.)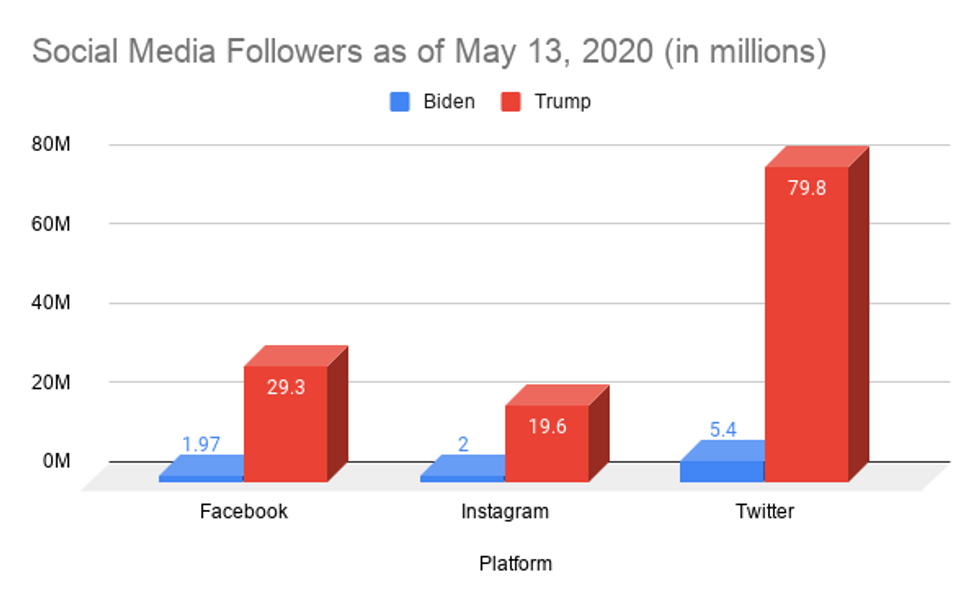 Presidential social media followers as of May 13, 2020 in millions.assets.rebelmouse.io
Biden addressed the discrepancy on his Wednesday segment.

"We're getting started late in the comparative sense," he said. "I'm sure we can do better on the internet. I'm positive of that...we're trying."
Snap claims that over half of the U.S. Gen Z population watches news content on its Discover platform. Across its entire app, the company says it reaches 90% of all 13-24 year-olds in the U.S., and 75% of all 13-34 year-olds. Biden spent much of Wednesday's segment expressing sympathy toward those young people whom he surely hopes will help him win in November.
"Young people want the truth and they want authenticity," he observed. "And younger Americans have had a really tough run of it. Millennials came of age defined by 9/11, the 2008 financial crisis. Generation Z has grown up at a time of school shooting, crushing student debt."
Peter Hamby Interviews Vice President Joe Biden | Good Luck America | Snap Originalswww.youtube.com
Political pundits have questioned of late whether Biden's message will resonate with younger voters.

The conveyance of that message by Snap is part of the L.A.-based company's wider content strategy, which includes numerous efforts to provide credible news to its relatively impressionable audience.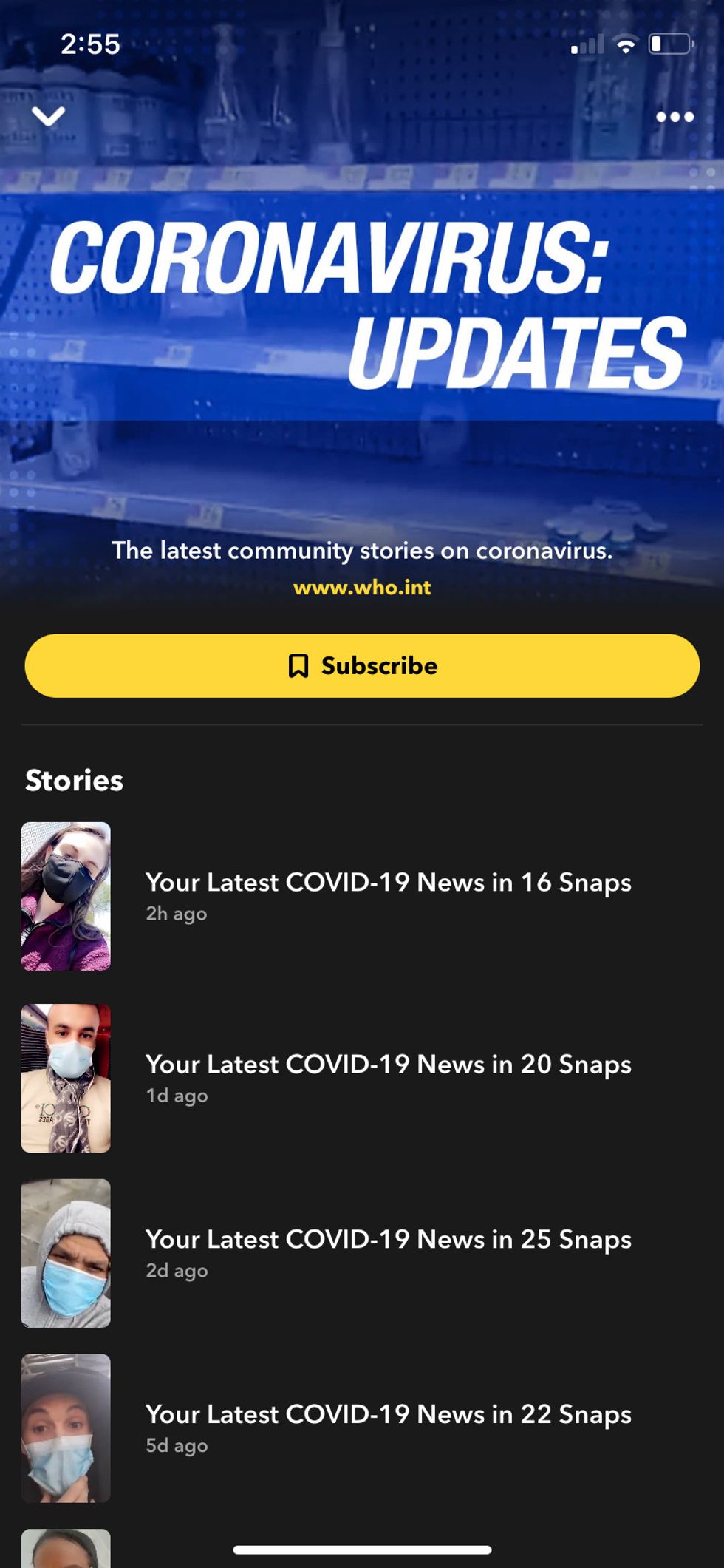 ---
According to a company spokesperson, Good Luck America was "born from the desire to help our Snapchat community understand a confusing time in American politics." Launched in 2016, it was Snap's first original series. Since then, interview guests have included Barack Obama, Bernie Sanders and John McCain.
Earlier this year Snap rolled out multiple resources on its Discover platform "to ensure our community has consistent and reliable resources for the latest updates on COVID-19." As of April, over 40% of Gen Z in the U.S. had engaged with some kind of COVID-19 related content, such as the videos on Snap's dedicated "Coronavirus: Updates" channel, according to the company.
To help keep content free of deceptive or deliberately false information, Snap's Discover platform does not include an open feed for unvetted publishers, the company says. Instead it curates such content in partnership with "trusted news organizations," the World Health Organization and Britain's National Health Service.
Biden's appearance follows Anthony Fauci's last month. Snap declined to release viewing figures for either interview.
---
Sam Blake covers media and entertainment for dot.LA. Find him on Twitter @hisamblake and email him at samblake@dot.LA

Sam Blake
Sam primarily covers entertainment and media for dot.LA. Previously he was Marjorie Deane Fellow at The Economist, where he wrote for the business and finance sections of the print edition. He has also worked at the XPRIZE Foundation, U.S. Government Accountability Office, KCRW, and MLB Advanced Media (now Disney Streaming Services). He holds an MBA from UCLA Anderson, an MPP from UCLA Luskin and a BA in History from University of Michigan. Email him at samblake@dot.LA and find him on Twitter @hisamblake
https://twitter.com/hisamblake
samblake@dot.la