parachute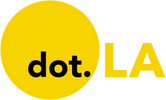 Get in the KNOW
on LA Startups & Tech
X
parachute
On this episode of the Behind Her Empire, Ariel Kaye discusses how she went from leaving her successful career to launching her own brand with zero experience.
Today, Kaye is the founder and CEO of Parachute, a direct-to-consumer home essentials brand.
Kaye says that after spending a decade in advertising and brand development, she was yearning to do something more. She always considered herself a home and interior design enthusiast, describing herself as a super consumer of home goods, but she struggled to find a single brand that was affordable, high quality and easy to shop.

That's when she saw a gap in the market and knew she had the perfect skills to create the company she was looking for.
She took some money out of her savings and booked a one-way ticket to Europe in search of a factory. After reviewing 15 factories, she learned about craftsmanship when it came to bedding and sheets, got pricing, and came back home, ready to take on the industry.
"Being good at searching is a real superpower," she said. "Searching and follow up, follow up, follow up."
Kaye says she spent around a year developing the brand, raising small amounts from friends and family, and then launched Parachute in January 2014.
"As a sole founder, I really did feel like I had the weight of the world on my shoulders, there was so much pressure, and it was really hard to not have someone that was in the thick of it with me."
In this episode of the Behind Her Empire podcast, Kaye talks about the "aha" moment when she realized she had to leave her successful career to start her company, the benefits that come with being a first-time entrepreneur in an industry where you have zero experience, how she built a strong foundation with her customers and brand from day one, and so much more.
Kaye also talks about the initial steps she took to launch Parachute — finding a factory and learning about supply chains, as well as using loans from friends and family to fund her business — and why she became a big proponent of taking breaks from work.
dot.LA Audience Engagement Editor Luis Gomez contributed to this post.
Want to hear more of the Behind Her Empire podcast? Subscribe on Stitcher, Apple Podcasts, Spotify, iHeart Radio or wherever you get your podcasts.
Venture capitalists poured $384 million into ecommerce companies so far this year, according to PitchBook data, with more money being spent so far in 2021 than all of 2020.
In Los Angeles, where there has always been a healthy amount of ecommerce startups, there's an emerging new evolution with more innovation in the marketplace, investors say.
We asked the region's top VCs in our dot.LA sentiment survey to identify the top L.A.-based ecommerce companies. Here's what they told us, ordered by how often each was mentioned.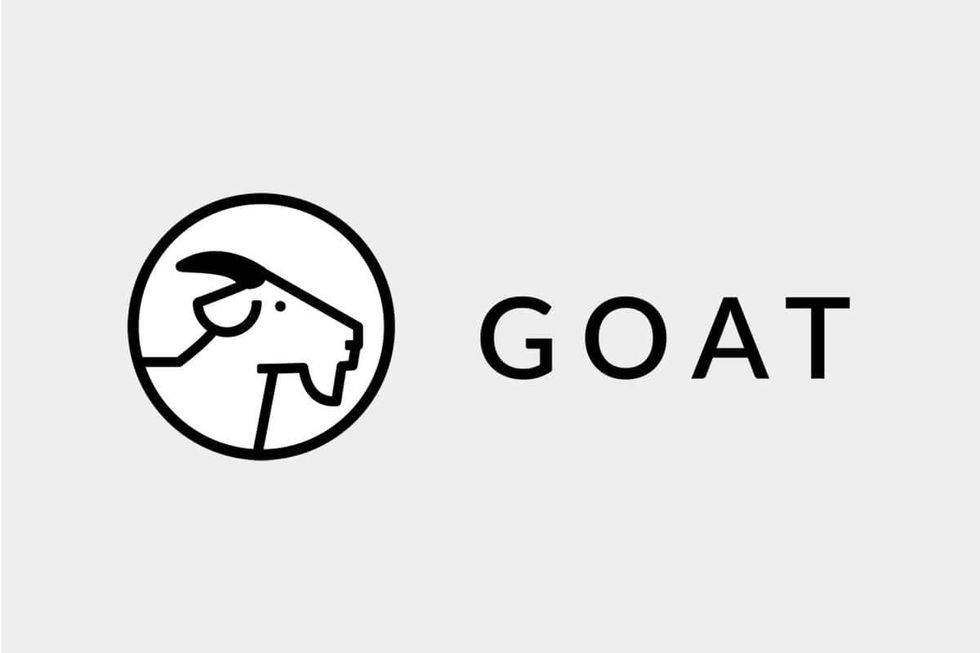 GOAT
Founded in 2015, GOAT has ascended the ranks of L.A.'s startup scene. GOAT hit unicorn status in late 2020, and just about doubled its valuation to $3.7 billion by June this year.
The marketplace platform lets shoe collectors sell and resell shoes and other luxury items. The company sold over $2 billion in merchandise in 2020.
Started by a pair of sneakerheads from UCLA, the company has become a leader in the rising industry of sneaker sales that is projected to rise from $2 billion in global worth to around $30 billion by 2030.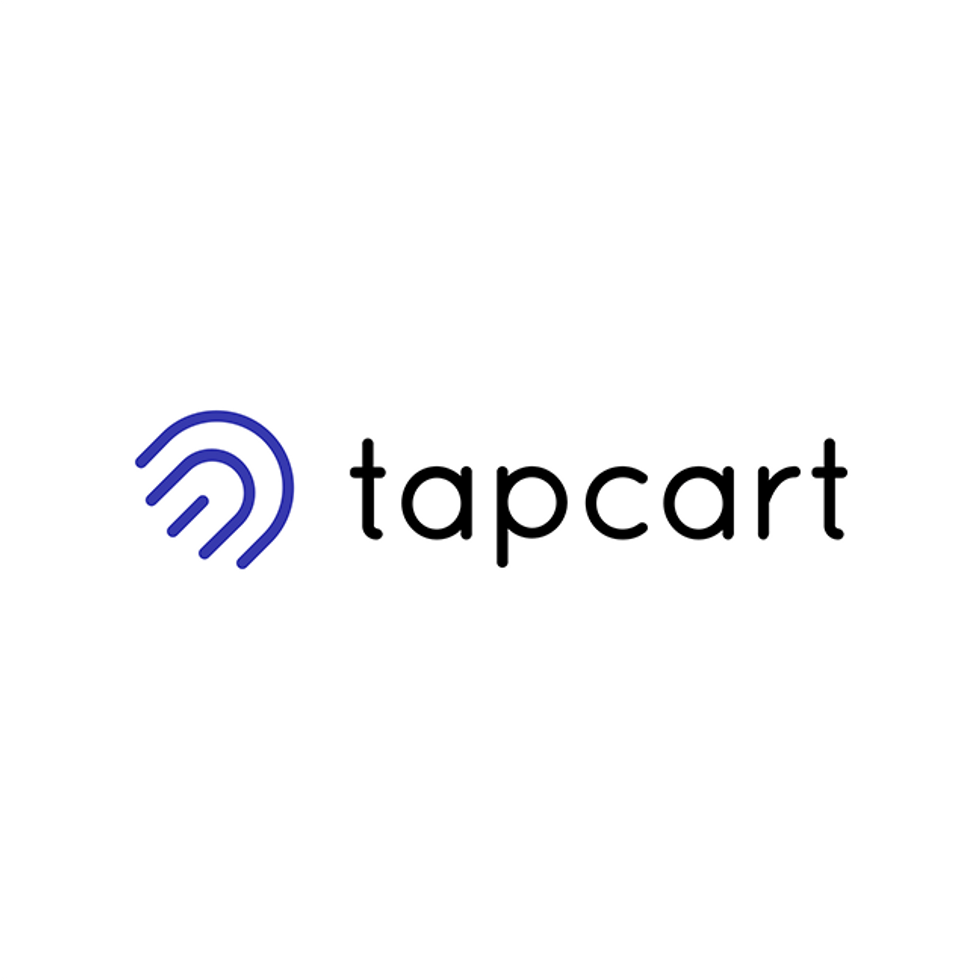 Tapcart
Founded in 2017, Santa Monica-based Tapcart is hoping to ride the wave of online and mobile ecommerce. Its software allows companies to transition Shopify-based stores into mobile apps, and boasts features that drive customer retention.
Tapcart raised $50 million in June. Founded by Eric Netsch and Sina Mobasser, apps created using the SaaS-based service processed over $1.2 billion in sales over the past year.
"The pandemic really just reassured the path that the world was already on," Netsch has told dot.LA. "We knew that mobile was taking the world by storm far before the pandemic happened."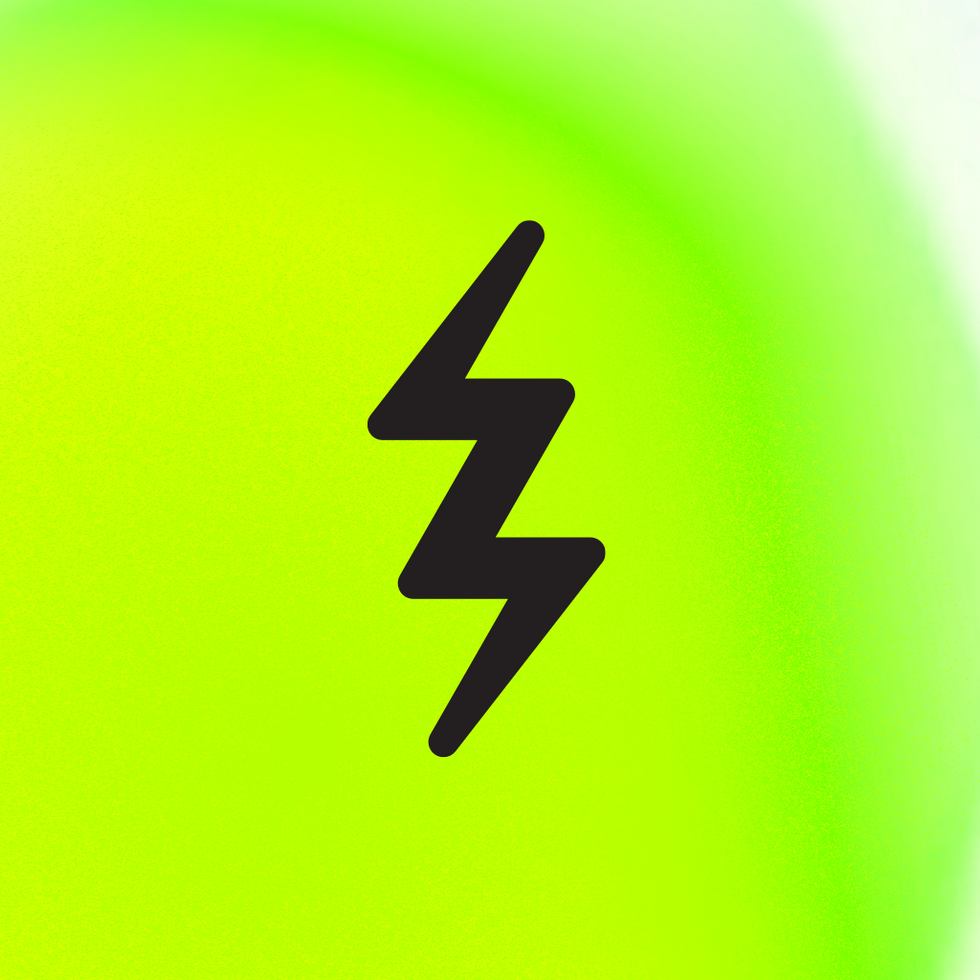 A sudden shift in pandemic-related restrictions lured companies to Popshop's livestreaming platform, allowing Popshop to reach a $100 million valuation by July.
Popshop's app allows stores to livestream from their websites and promote their product. Sales are made directly through the app. The company took inspiration from the Chinese market, where livestream vending platforms was successful, and is hoping the model translates to the U.S. market.
Petra Griffith, managing director of Wedbush Ventures, said she named Popshop Live as one of the most interesting ecommerce companies (that she does not invest in) because of its dynamic founder, Danielle Li.
"I think a lot about commerce and the future of commerce," she said. "You see the popularity in Asia, [where you] have influencers and video and live interaction, kind of like a live QVC that you can interact with is I think is really compelling."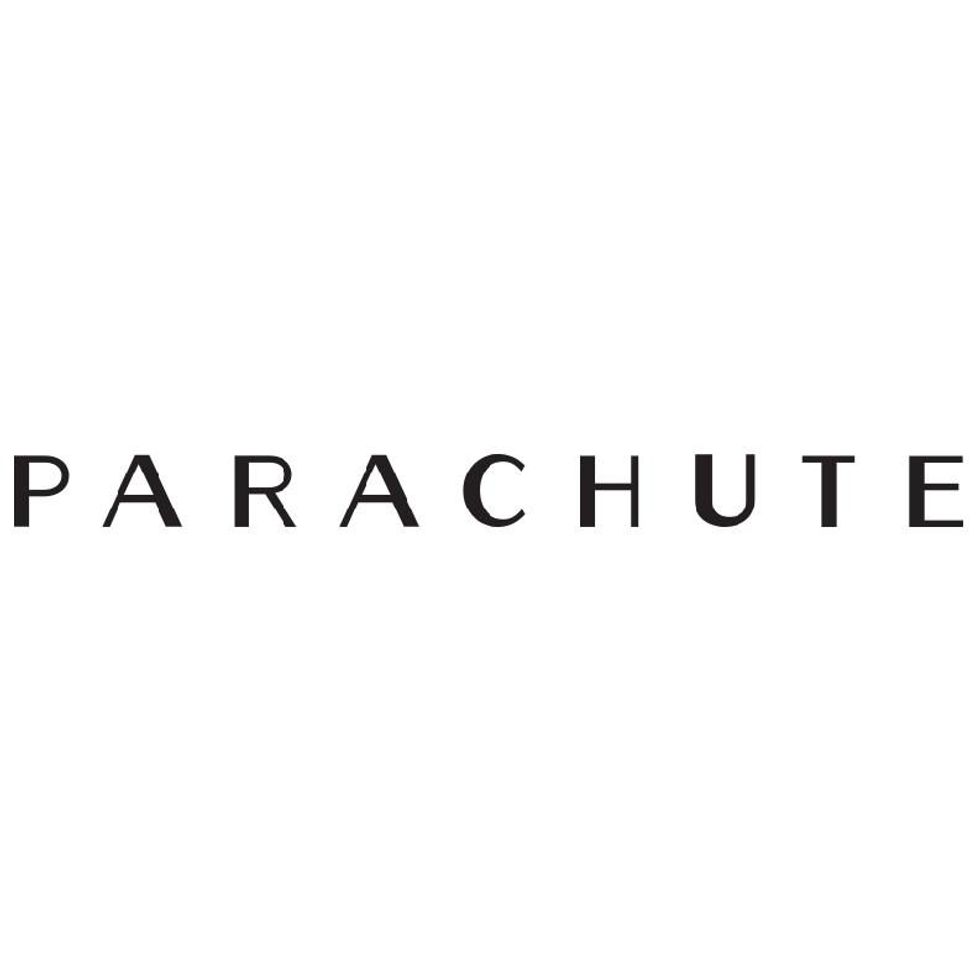 Launched in 2014 as an online-only, direct-to-consumer brand, Parachute began as a high-end bedding company. Since then it has expanded into other home goods products and has opened brick-and-mortar stores across the U.S., including one in Venice and another in Silver Lake.
Ariel Kaye, founder and CEO, launched Parachute's first mattress line in 2019, and the company has created a following among millennials with its bedding and bath linens made from high-quality materials.
Kaye said Parachute's home goods products fared "extremely well" during the pandemic as people spent money to "refresh" or redecorate their living spaces or moved into new homes.
"As a digitally native brand, we were able to meet our customers where they are. We have been very lucky to connect with new and existing customers to offer products as well as services designed to help them enjoy their home," Kaye said in an email.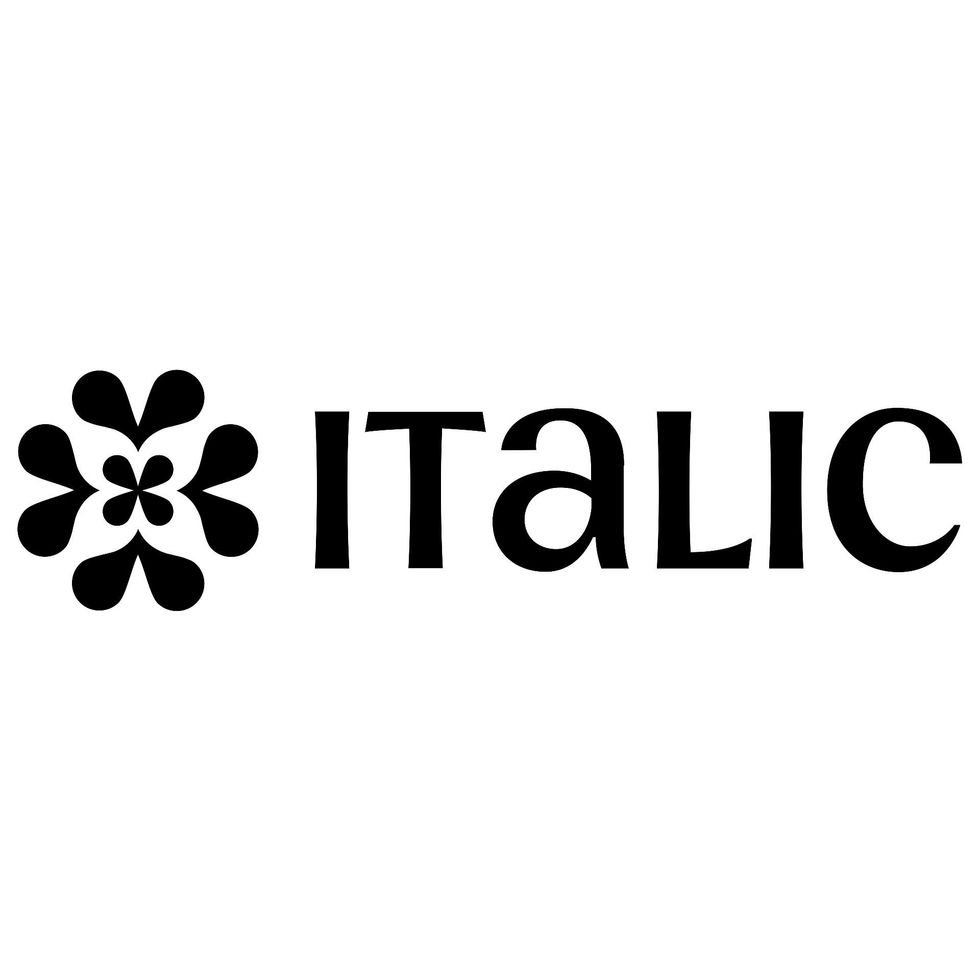 Founded in 2018, Italic is a subscription based, direct-from-manufacturer company. The Los Angeles-based startup partners with manufacturers that work with big-name luxury brands to offer the same type of goods without the cost of branding.
CEO Jeremy Cai said he doesn't see Italic as a traditional ecommerce company because it takes nearly no inventory risk, but rather makes money when customers buy products, using that to pay the manufacturer and taking a cut of it. He said the business is more oriented toward technology, operations and product development, rather than sales and marketing.
"I think the excitement around our business is that we're fundamentally doing something different from a business standpoint and that we have pretty deep customer loyalty," Cai said.
While Italic is membership based, Cai said the company plans to allow customers who aren't members to make purchases later this year.
"In my mind, the future is really like a bifurcation of value-driven shopping and branded shopping," he said. "What we're mostly focused on is driving value on the product side to the customer."
From Your Site Articles
Related Articles Around the Web
Ara Katz, a serial entrepreneur and founder of probiotic company Seed tops our list. Katz found a niche in a multi-billion dollar industry, but she acknowledges that this past year has been especially tough for women, as the pandemic forced millions to drop out of the workforce.

"It is not lost on me what a privilege it is to be building a company as a female founder and mother given how impactful the pandemic and the past year has been on women and mothers in the workforce," said Katz. "My best advice to founders is to build with abandon — it is contagious, amplifying and makes it all meaningful."
Nationally, female-founded or co-founded companies earned less than 3% of all venture capital in 2020, according to data from Pitchbook. Although women founders say they still face issues of sexism and encounter more obstacles than their male counterparts, there are signs of improvement. In the first quarter of this year, women entrepreneurs reeled in $9.8 billion in capital investment nationally – an all-time high in quarterly investments over the past 12 years.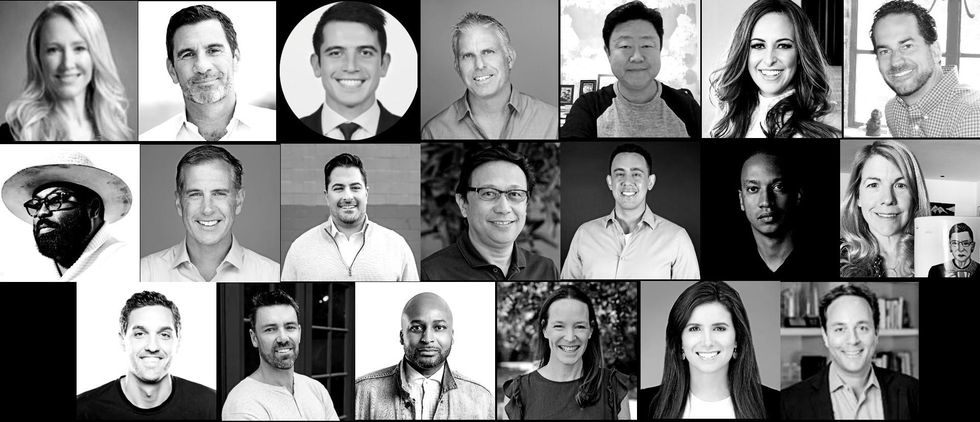 We asked L.A.'s top VCs to tell us which female founders they have their eyes on as part of our Q1 sentiment survey.
In Los Angeles, Long Beach and Santa Ana, $544 million was poured into female founded startups alone over that time.

Therese Tucker, founder of fintech company BlackLine, which also made our list, said that it's important for women to find people who believe in them as they build their companies.
"Don't be intimidated by condescension," Tucker said, "Look for people you can actually partner with who 'get' your business."
And just as importantly, founder of health platform Kensho, Krista Berlincourt, said stay true to who you are.
"It is not easy. And you'll be surrounded by men, so just find the people who get you and your vision, hold onto them tight, and go for it. Then remember that soft is strong. You don't have to 'crush it' to be successful," she said. "Be you. Be flexible. Soften. Grow. That's the only thing that has ever worked," Berlincourt added.
Here's the complete list: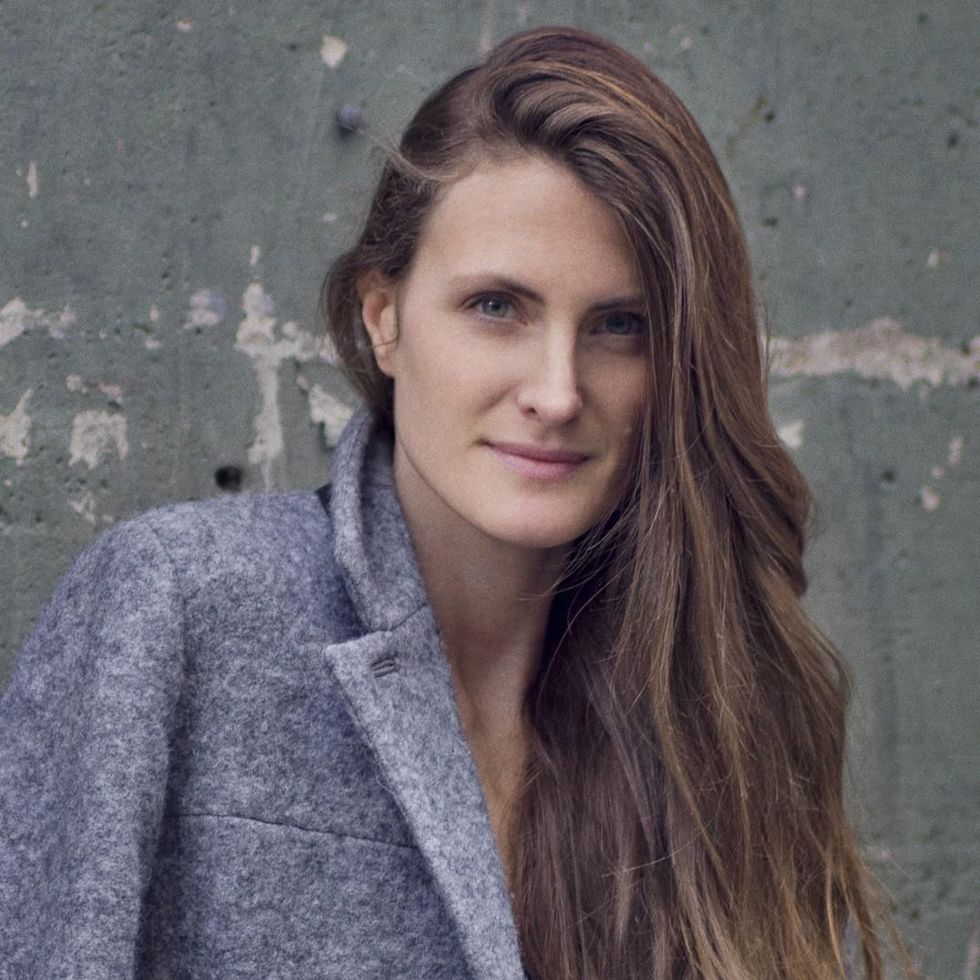 Ara Katz, Seed
Ara Katz
Ara Katz is the co-founder and co-CEO of Seed, a Venice-based probiotic company designed to improve health and digestion. Katz's experience as a breastfeeding mother led her to explore the importance of microbes and their impact on bodily health. Among other leading roles, Katz was co-founder and CMO of ecommerce marketplace Spring, which was sold to ShopRunner in 2018. She was also on the founding team of Beach Mint, an e-commerce company for fashion and lifestyle brands.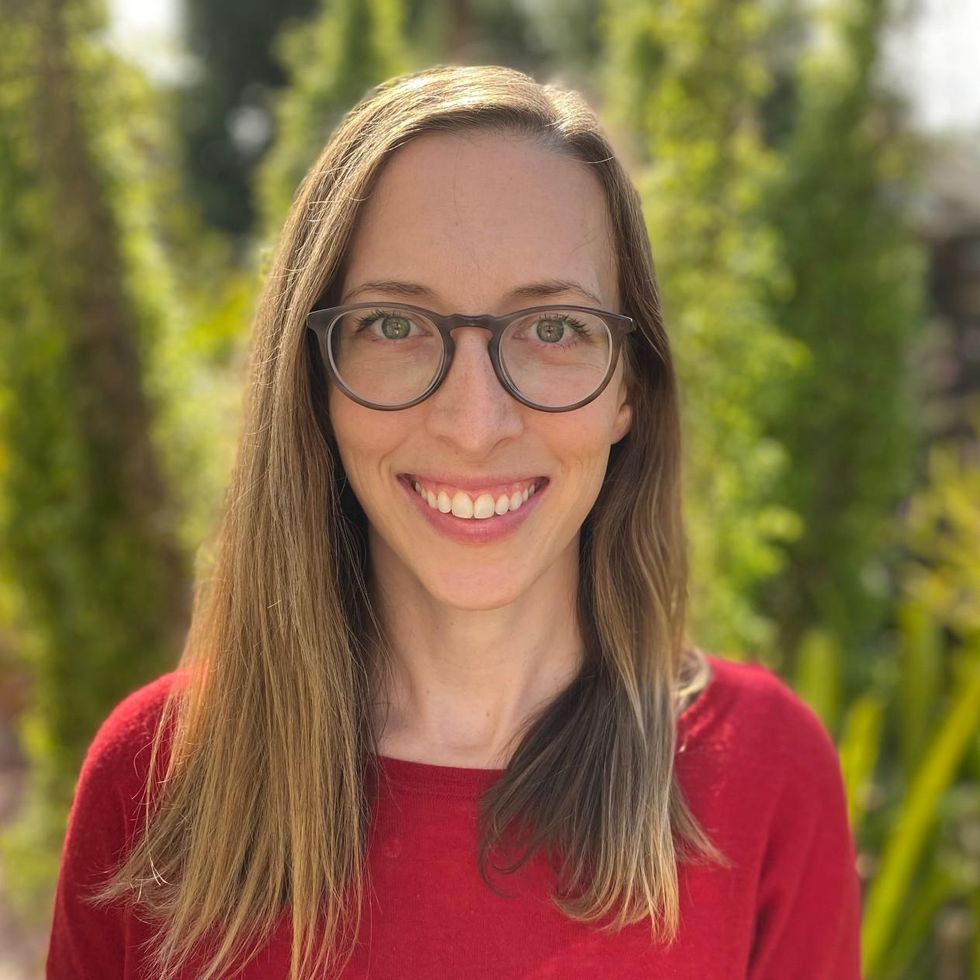 Claire Schmidt, AllVoices
Claire Schmidt
Claire Schmidt aims to empower workers through AllVoices, an anonymous reporting and management platform, which allows employees to report issues in the workplace. The LA-based company has raised a total of $4.1 million with investments by Crosscut, Greycroft, Halogen Ventures and dot.LA founder Spencer Rascoff. Inspired by the the MeToo movement, the platform lets employees alert management to problems like discrimination, harrasment, or work bias. Prior to roles at AllVoices, Schmidt was vice president of technology and innovation at Fox properties and senior director of giving at Thrive Market, an e-commerce platform for organic products.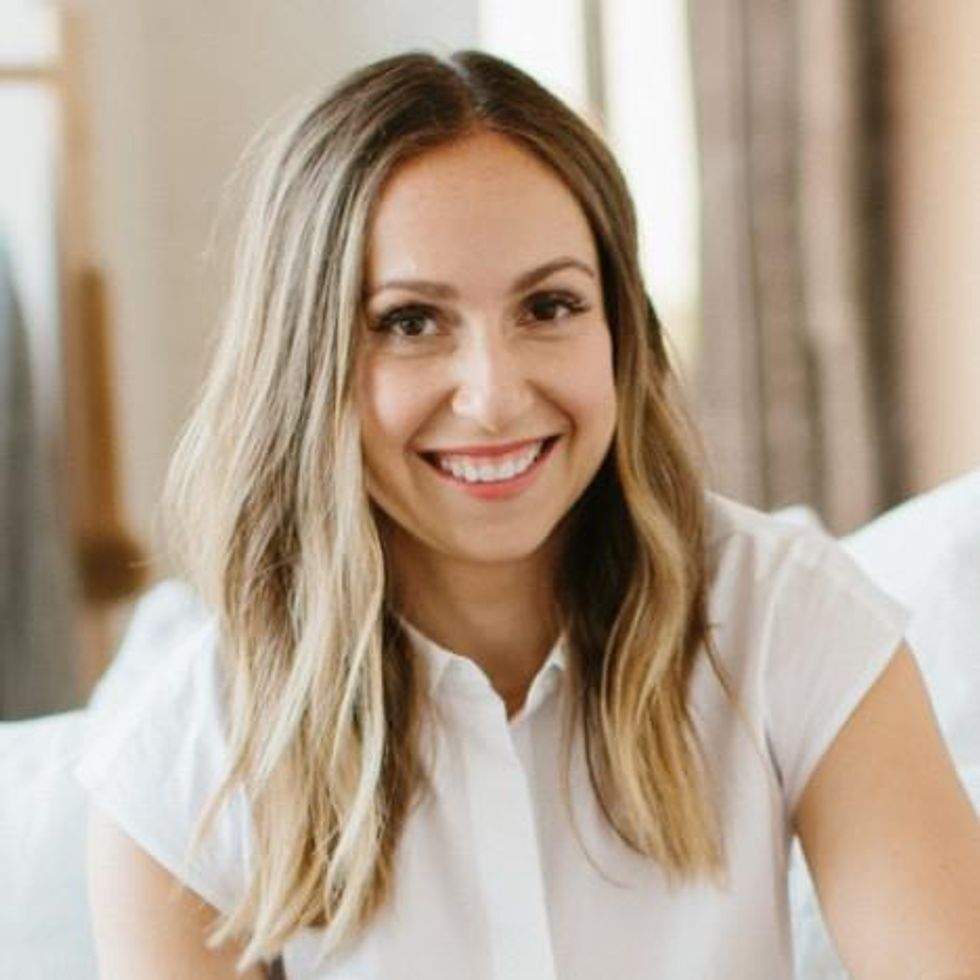 Ariel Kaye, Parachute
Ariel Kaye used her design and brand background to launch Parachute in 2014. Parachute is a direct-to-consumer bedding brand based in Culver City. The startup has raised over $47 million in funding to date with investments by H.I.G Capital, Jaws Ventures and Brilliant Ventures. The brand avoids chemicals and synthetics in their products putting an emphasis on sustainability.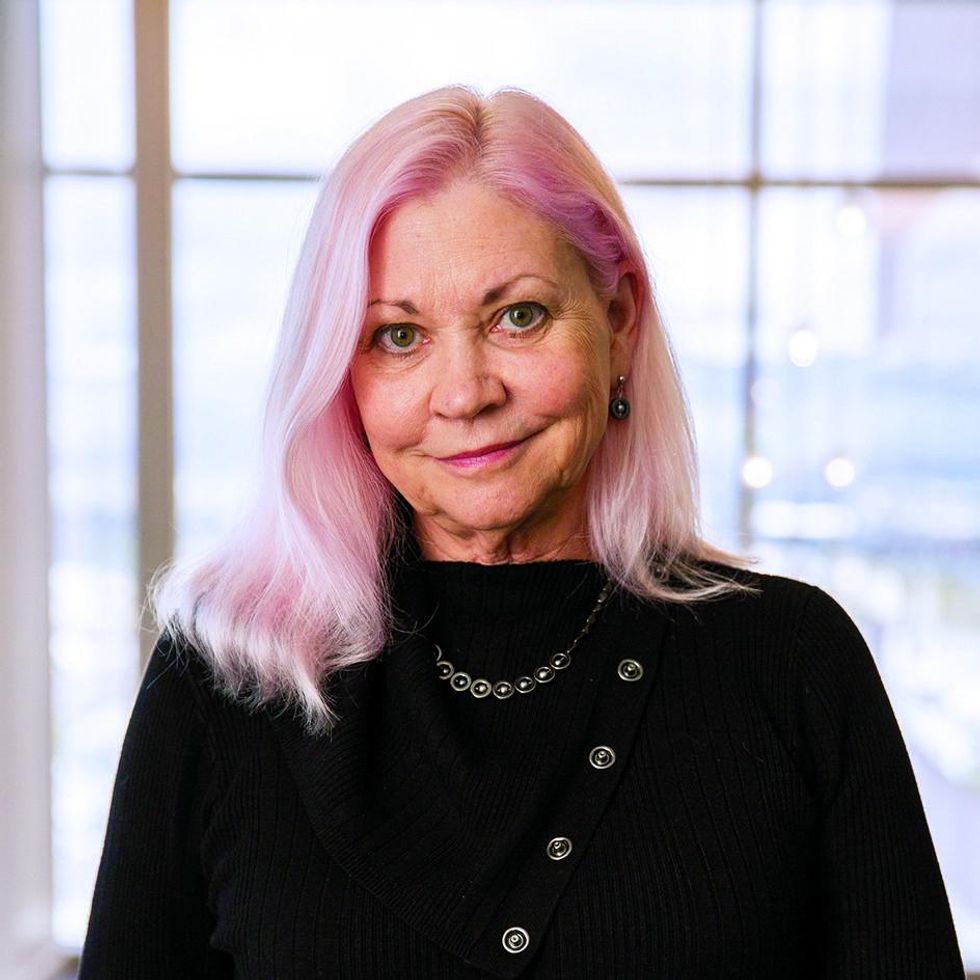 Therese Tucker, BlackLine
Therese Tucker is the founder and executive chair of BlackLine, an LA-based platform for accountants that takes on repetitive or complicated tasks. BlackLine pulled in nearly $352 million in revenues in 2020, and expects to grow that to at least $410 million this year. Ranked among Fortune's '50 fastest growing' women led companies in 2016, the company also received first place in G2's "Best Finance Products of 2021" ranking.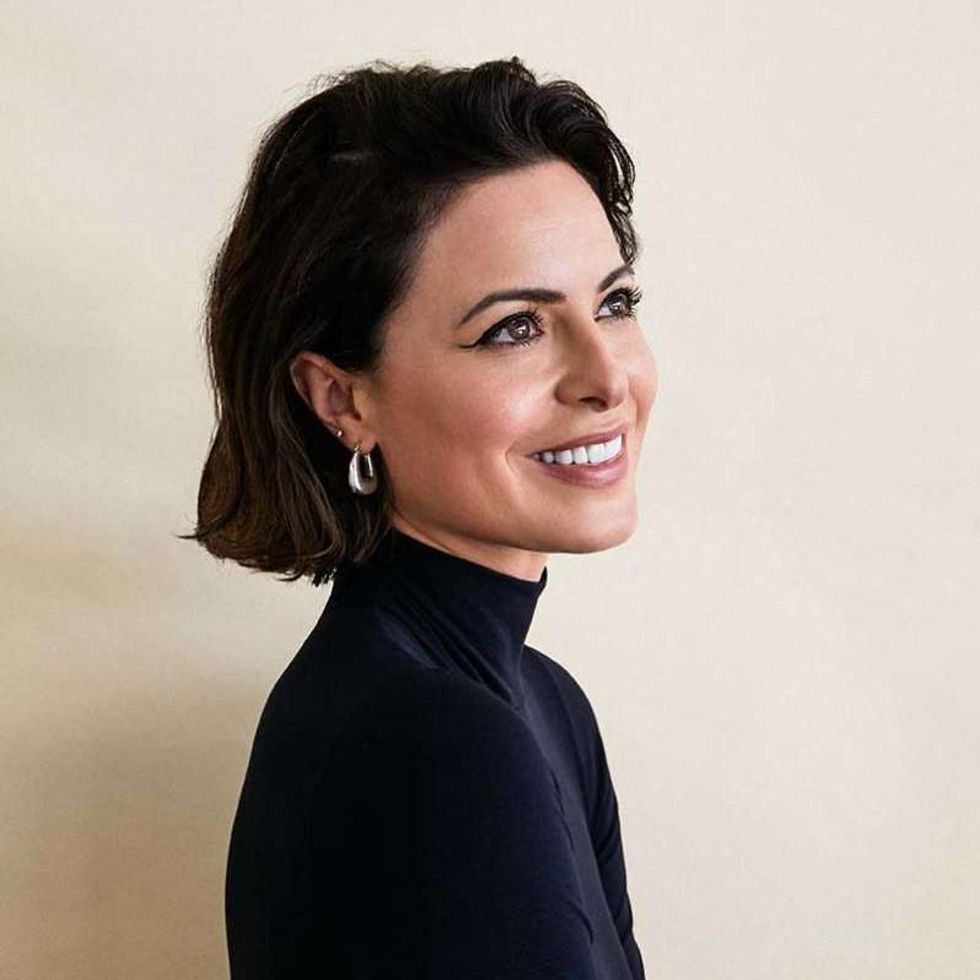 Sophia Amoruso, Nasty Gal
Southern California native Sophia Amoruso is the founder and former owner of Nasty Gal, a multi-million dollar clothing store originally started on eBay. Nasty Gal was sold at a value of $20 million, including $15 million in debt, to BooHo in 2017. Amoruso's newest project is an eight-week entrepreneurship course called Business Class, which aims to help female business leaders begin or grow their small businesses. The New York Times bestseller author of#GIRLBOSS, she detailed her entrepreneurial story that was later made into a Netflix series.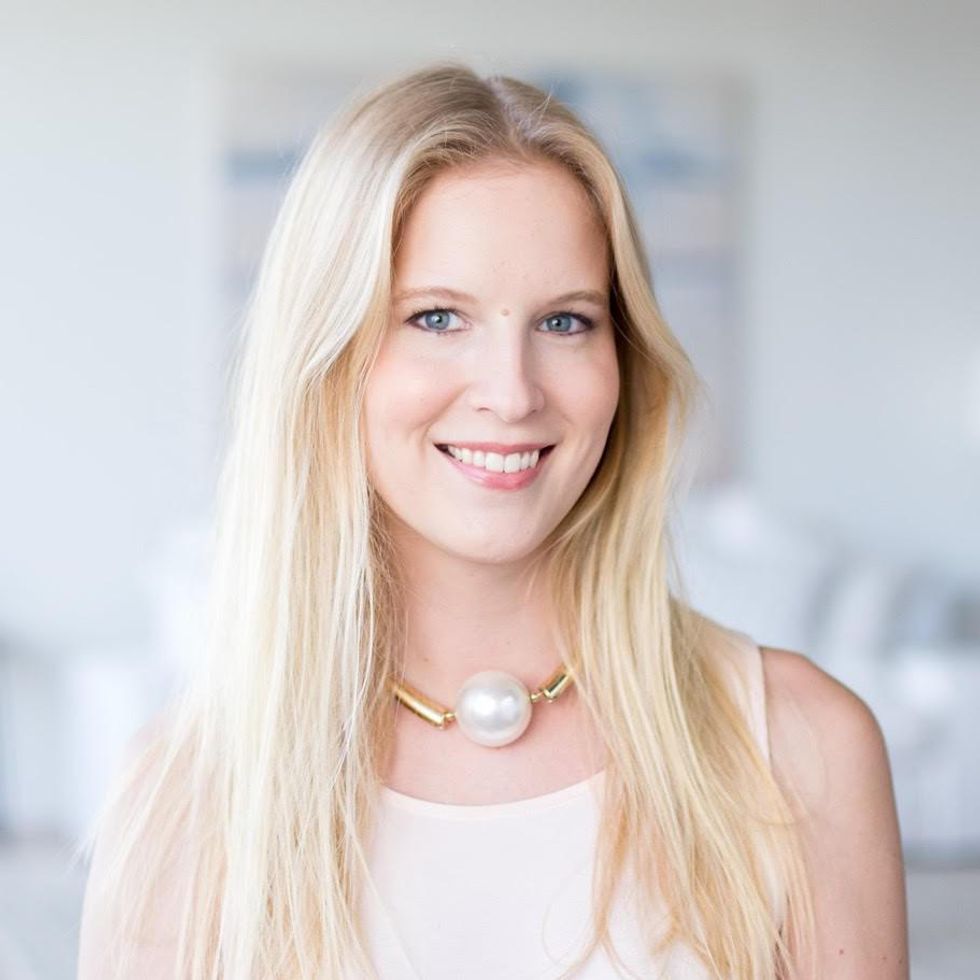 Madeline Fraser, Gemist
Madeline Fraser is the CEO and founder of Gemist, a mobile app that allows users to design a ring and try it on at home before they buy. Fraser used her experience in growing tech-startups to create one of her own. The sustainable jewelry brand raised $1 million in funding in its first seed round in 2019 and last year was backed by De Beers Group Ventures, Hawke Ventures and Monique Woodward last year for an undisclosed amount.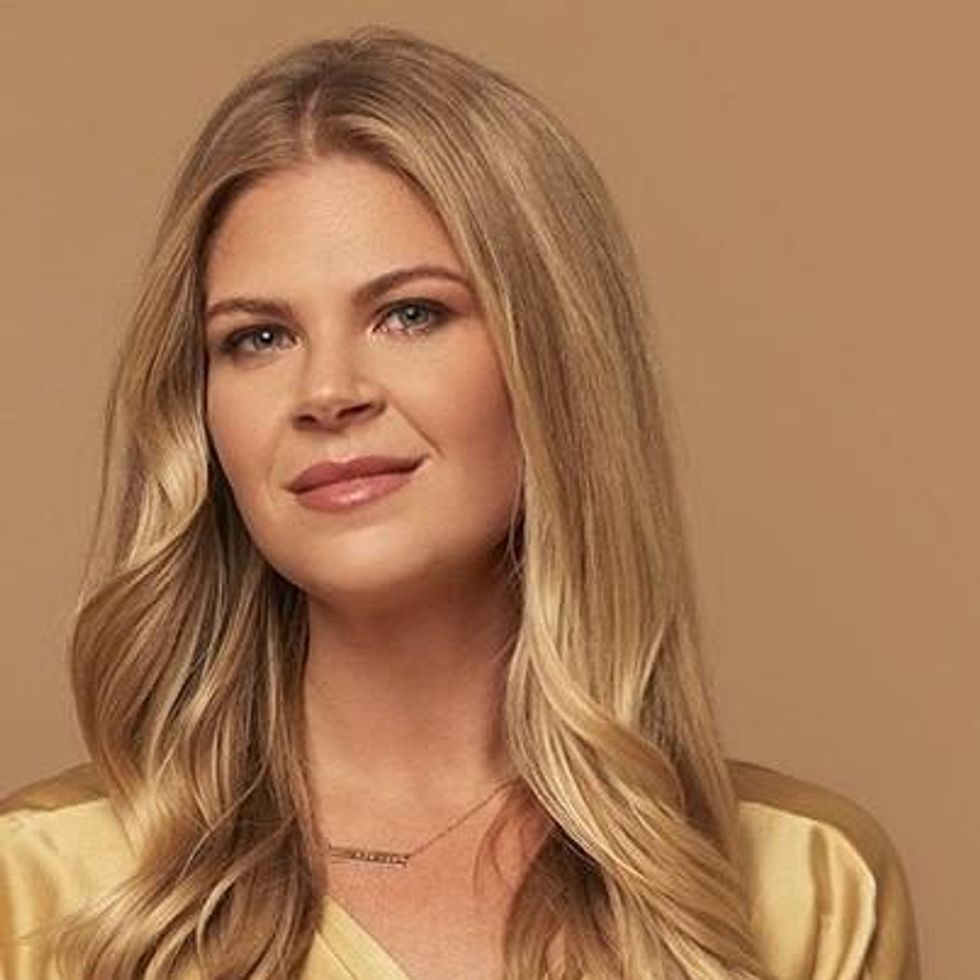 Krista Berlincourt, Kensho
Berlincourt is the CEO and co-founder of Kensho, an Los Angeles-based health platform and guide to natural medicine. Kensho provides users with specialized wellness services from surfing to acupuncture. The company has raised $1.3 million and is backed by top investors like CrossCut Ventures, Female Founders Fund and Evolve Ventures. Prior to creating her own company, Berlincourt worked in public relations at venture-backed Simple.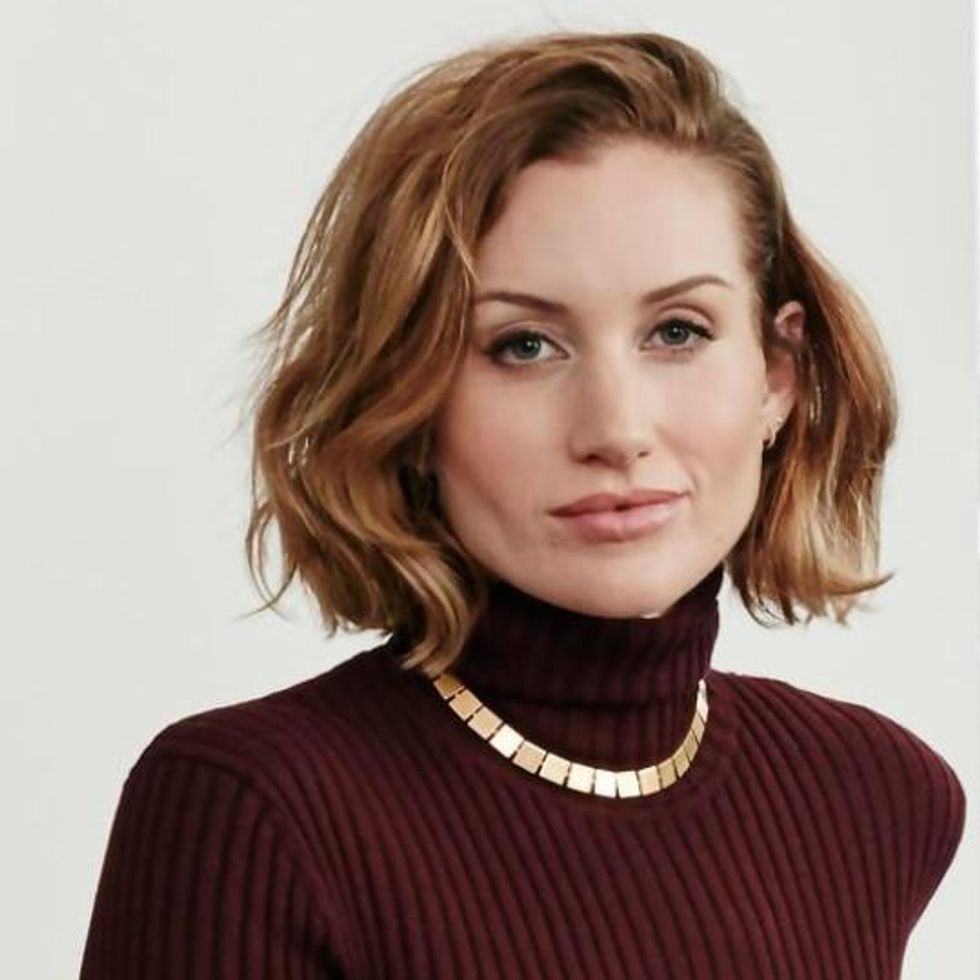 Katherine Power, Who What Wear
Katherine Power co-founded Who What Wear 15 years ago out of frustration with a fashion industry that was often out of reach for many. The brand focuses on providing affordable and size-inclusive fashion. She is now CEO of Clique Media Group, a parent company that oversees Who What Wear and other consumer brands. As of 2017, Clique Media Group raised over $15 million in funding with investments by Amazon, Greycroft and e.ventures. Power was also listed in Fortune's 40 under 40 in 2016.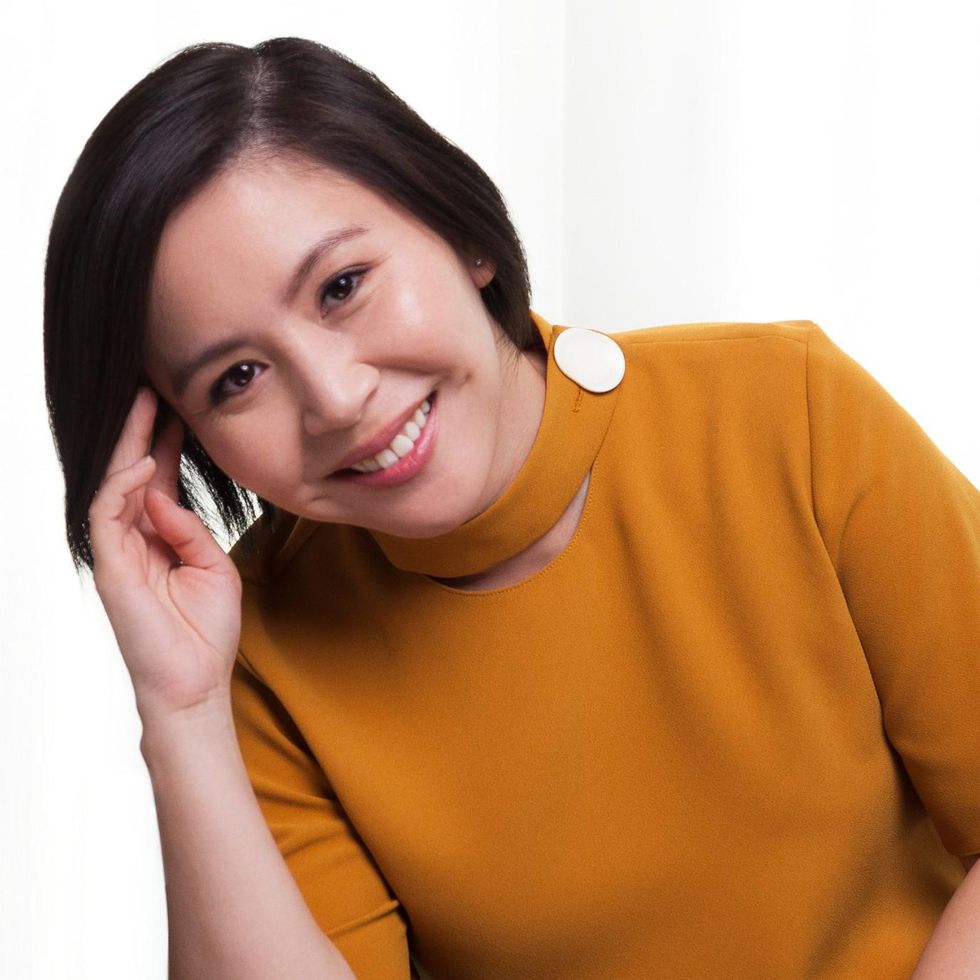 Cat Chen, Skylar
Cat Chen is the founder and CEO of Skylar, a fragrance and body care brand. Chen developed a hypo-allergenic and cruelty free fragrance after being dismayed by the lack of clean ingredients in high-priced perfumes. The company founded in 2017 has raised a total of $11 million backed by Amplify, FirstMark Capital and GingerBread Capital. Prior to Skylar, Chen was was an executive of operations at The Honest Company, where she helped grow the company to $300 million of revenue in her four years there.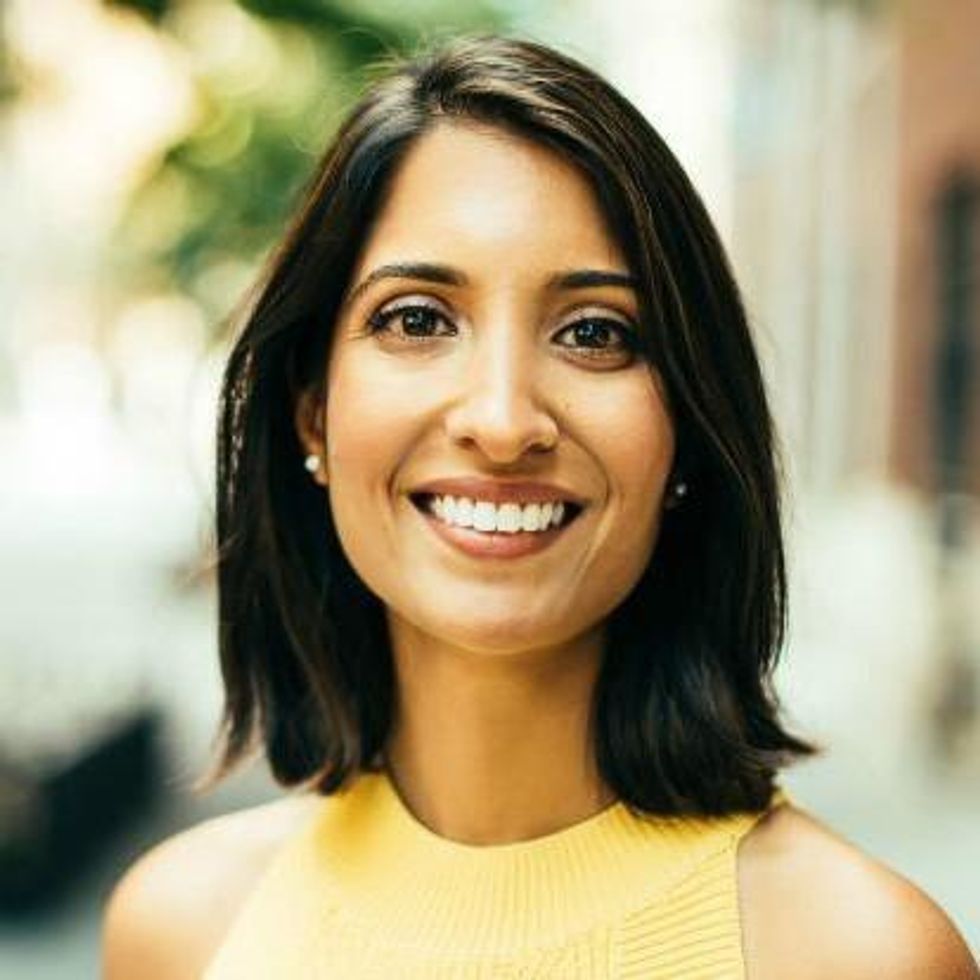 Shivani Siroya, Tala
The founder and CEO of Tala, a Santa Monica-based consumer credit smartphone app, Shivani Siroya created the company to assist people in underrepresented markets. Tala uses advanced data science to provide personalized financial services, such as disbursing loans to people with no formal credit history. The startup has raised over $217 million in funding by top investors, and has since been mentioned in TedTalks, Wall Street Journal and Financial Times. Siroya's company is valued at an estimated $750 million dollars as of 2019, and was deemed one of the top FinTech companies in the world by Forbes.
Lead image by Ian Hurley.