With their new $28 million fund, Deborah Benton and Amanda Schutzbank aren't looking for the next billion-dollar exit.
Their seed-stage firm Willow Growth Partners wants to invest in the kind of profitable "conscientious consumer" brands that abound in Los Angeles but are more likely to get snapped up.
And while they don't look exclusively for female founders, the duo, who have long operated in an industry dominated by men, already have a roster of investments in which 75% of the founders either women or minorities.
"I was kind of blown away having come from New York to L.A. that no one fund, especially led by women, was focused on these digitally native brands," Schutzbank said. "When many of them are being started in L.A."
"There's a dearth of institutional capital at that stage," Benton added.
Less than 6% of venture firms are led by women, according to a study released last year by Women in VC. And that lack of diversity often creates a cycle, where investors put money into founders who look like them, experts say.
Among Willow's investments are brands like Bubble, a vegan line of skincare marketed by influencers on TikTok and Dae, which makes "clean" shampoo and conditioner scented with essential oils instead of synthetic perfumes.
"The term we're trying to coin is conscientious consumerism," said Schutzbank, who left her investor role at Amplify LA to co-found Willow.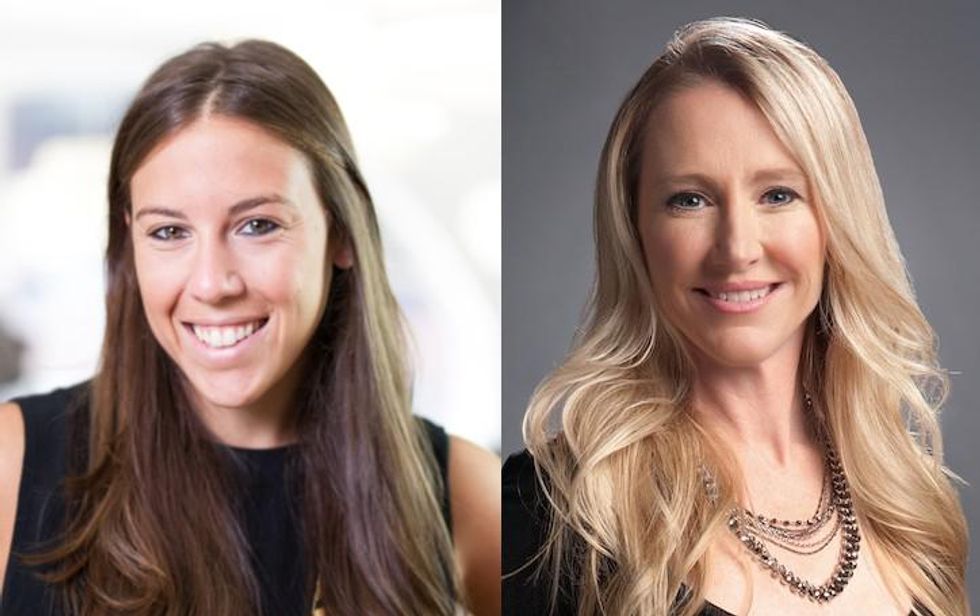 Amanda Schutzbank (left) and Deborah Benton are the co-founders of seed-stage venture firm Willow Growth Partners.
The two are interested in companies building narratives on social media, ones that speak to a generation that wants to know where products are coming from.

"Consumers buy into stories," said Benton, former president and COO of online retailers NastyCal and ShoeDazzle. "There's almost an entertainment or content component that consumers are buying into outside of just the product they're actually purchasing."
Since setting up the Los Angeles-based fund last year, the pair has cast a wide net, eyeing brands that live online and span categories from health and wellness to food and beverage. And they've so far backed 10 seed-level startups in a push to "get more women writing checks," said Benton.
The co-founders closed a first round in May of 2020, a second last summer and topped off their oversubscribed fund this week, at $28 million. Their plan is to lead primarily seed rounds between $2 million to $3 million, investing up to $1.25 million in each company.
Venture capital-led seed deals in the U.S. hit $7.6 billion in 2020, up $200,000 from the year before, according to Pitchbook data.
Benton, who has served as an angel investor for a number of startups, said she's taking a different approach to funding these nascent startups. It's one in which companies aren't all vying for splashy IPOs and valuations.
"We don't think that the vast majority of these brands are going to be billion-dollar exists," she said. "But there's a huge appetite for [mergers and acquisitions] in the $200 to $500 million [range]."
Building successful companies, Benton said, means focusing on "rational valuations."
"You can't put these brands on the same path as a SaaS company," she said. "They're going to scale differently, they're going to need a different amount of capital and the exits are going to be different."
A previous version of this story stated Willow closed its first round in March of 2020. The firm closed it in May.