women founders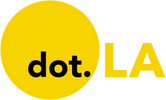 Get in the KNOW  
  on LA Startups & Tech  
X
women founders
Image courtesy Eleven Eleven Wines
Some of us spend our whole lives attempting to avoid becoming our parents… only for it to come full circle in the end.
Ellie Anest grew up on a farm in Nebraska, and spent most of her childhood preparing for a nine-to-five career in SoCal, eventually ending up in finance. Now, she owns a winery in Napa Valley.
On this episode of the PCH Driven podcast, Eleven Eleven Wines' founder discusses how she used lessons learned from working at a fast food corporation to build a booming wine business.
"I would not have ever guessed it in a million years—knowing how hard farming is and how volatile it can be," Anest said. "Even my father at the time when he was alive when we were first buying it, he said, 'Are you sure you want to go into this?'"

Anest stumbled upon the property for Eleven Eleven Wines as if by fate. She was working in corporate consulting, and real estate on the side along with her now business partner Carol Vassilliadis, when a call about a rental property in Napa Valley led her to stumble upon "the most beautiful landscaping" she'd ever seen.
"So that vineyard kind of called us to meet up with Kirk Venge who is a three-generation winemaker here in Napa Valley, born and raised," she said. "He really thought the quality of the grapes were fantastic, and he felt like this is something we should do—make wine."
After mulling it over and "crunching the numbers," Anest decided to go for it. She and Venge settled on pinot noir and chardonnay as their first two wines, because both do well in cooler climates. They're also varieties they observed nearby competitors having success with.
"And literally before I could blink, we're making three varietals," she laughed.
Anest said she had to keep reminding herself early on to be patient. Wine-making is not a speedy business; you have to wait for the grapes to mature.
"Up front there's a lot of investment because you wait," she said. "Even the forecasting and the planning of this business is not one year out. You look at your first year and then it impacts the next two years. So you're always looking out two to three years."
Today, Eleven Eleven Wines now makes about 16 different varietals of wine. If Anest's parents were still alive, she thinks they'd be proud of her commitment throughout the challenges of getting her business up and running.
"I look around every day, I have those moments where I'm very grateful that we have the facility and we have the equipment, and we have the people that are believing in the vision of Eleven Eleven," she said.
Subscribe to PCH Driven on Apple, Stitcher, Spotify, iHeart, Google or wherever you get your podcasts.
dot.LA Social and Engagement Editor Andria Moore contributed to this report.
Courtesy of Ruth Health
Ruth Health, a Los Angeles-based startup focused on prenatal and postpartum care, has raised $2.4 million in seed funding led by Giant Ventures, with additional participation from the likes of L.A.-based Emmeline Ventures and Y Combinator, the company announced Thursday.
Alison Greenberg and Audrey Wu launched Ruth Health in 2020 as the pandemic altered the fabric of health care in a remote setting. Suddenly, pregnant people couldn't go to their ultrasounds with their partners. Lamaze classes were either shuttered or limited entry to only those who were giving birth. Social distancing limited conversations where pregnancy issues would naturally be discussed.

"We initially thought to ourselves, 'Well, this sucks,' because your partner can't be there," Wu, the startup's COO, told dot.LA. "It's like a lot of the really critical moments of your life are not experienced together."
Ruth Health offers one-on-one telehealth sessions with a network of health care professionals who can guide a patient's recovery after giving birth. Through Ruth Health, patients can access lactation consulting and physical therapy that supports C-section and pelvic floor recovery.
The U.S. already has one of the highest maternal mortality rates of any developed country (partly due to the astronomical costs associated with pregnancy procedures), and that number has increased during the pandemic. But the other part is care: while there are a plethora of resources and health care professionals during pregnancy, they dwindle once a patient gives birth. Most people who give birth will experience related symptoms—incontinence, difficulty having sex and even organ prolapse as a result of a weakened pelvic floor—yet education around a patient's postpartum body is not common in the U.S.. (Meanwhile, countries like France bake postpartum treatment into government-sponsored care plans for pregnant patients).
"People hear about aunts and moms and grandmas who pee in their pants when they jump or or sneeze," Greenberg, Ruth Health's CEO, told dot.LA. "That is treated as a normal postpartum body—but really, it's an indication of pelvic floor prolapse or a pelvic floor disorder."
Ruth Health's telehealth sessions are usually scheduled once a week indefinitely until a patient is ready to move on. Sessions start at $75 per appointment, and currently the waitlist to get an appointment is no more than a week long.
The seed round—which takes Ruth Health's total funding to $3.1 million—will go toward building out the startup's product and engineering teams, as well as creating a library of content that people can access between or in lieu of one-on-one sessions.
"We have some really exciting new stuff in development where we want to be just a continuous resource," Greenberg said. "We have to be able to have those asynchronous conversations with our patients—like concerns that come up in the middle of the night."
Image courtesy of Heela Yang
On this episode of the Behind Her Empire podcast, Heela Yang, the co-founder and CEO of Sol de Janeiro, talks about how uprooting her life to move to another country helped inspire her award-winning body care line.
When she first proposed the name of her new premium product, "Brazilian Bum Bum Cream," Yang said she received plenty of advice on why she needed to change it. Instead, she chose to stick with her idea.

"The world did not need another nice body cream. The world did not need another brand that didn't create noise and made people think differently. And so that was what really gave me the courage to trust my gut," said Yang.
The idea for the cream came from Yang's experience moving to Brazil to be with her partner (now her husband). Within a month, she was pregnant, and feeling awkward in her own body in an unfamiliar place. But she said she drew inspiration from the way Brazilian women felt comfortable in their own skin.
The revelation came to her, she said, one day at the beach.
"I was feeling a little bit down on myself – low self esteem, you know, new job, new country and but I just started looking around and they're women, of all shapes, all sizes, all colors, just enjoying themselves and loving who they are caressing their body with oil and creams and their hair and jumping into the ocean and coming back out and doing something else—and just so joyful and nobody was looking at me."
The experience would become the basis for her new brand, Sol de Janerio.
"At that moment, I thought, 'Wow, I love this feeling,'" she said. "And this is exactly the feeling the beauty industry should give to women through products and through messaging."
The "Brazillian Bum Bum Cream" launched in 2016, and became Sephora's best selling skin care cream within few months. With its success, the brand has expanded to products including fragrance and haircare items.
"We were crazy enough to believe that we could make some difference in the industry. Now, if somebody said, 'Yeah, you could be doing hundreds of millions of dollars by 2021?' You know, I would have said, 'Wow, that would be a dream come true.' And here we are," said Yang.
Yang credits her approach to her parents and her experiences as an immigrant. Moving from South Korea to America at the age of 12, she learned to adapt to a new culture despite feeling uprooted, she said, by learning how to make friends and adapt to new places.
That experience helped with her later move to Brazil, she said, and helped her appreciate her host country's perspective on beauty – including their embracing wrinkles and cellulite.
"That's what I fell in love with when I went to Brazil, which is you just completely love and embrace every part of you because it's you. The Brazilians will be saying, 'Well, that's cellulite, yes. But that's my cellulite… so I'm going to take care of them'," said Yang.
Hear more of the Behind Her Empire podcast. Subscribe on Stitcher, Apple Podcasts, Spotify, iHeart Radio or wherever you get your podcasts.

dot.LA Audience Engagement Fellow Joshua Letona contributed to this post.